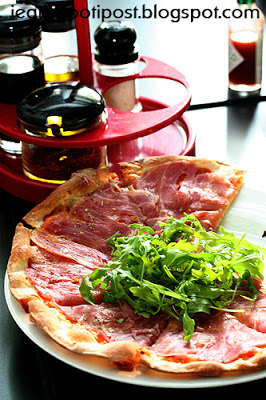 OK, this is the kind of "Hole-in-the-Wall" outfit that I really feel Singapore should have more of. It's a dingy, dilapidated little place surrounded by Karaoke Lounges such that you get to hear middle aged men dishing out their own renditions of "I did it my way" while digging into your pizza and pastas.
Call it rustic, call it cheap. I call it "Boh Chup" (Can't care less) decor. The walls spot original paint from WWII with the existence of old electrical trunking left unashamedly evident. Oh, it just brings back memories of the times I was in the rustic cafes of Bangkok. It's original and it's got personality. It's a far cry from the standard "Nanyang School of fine art" plug and play type, I copy you, you copy me and "why think of something new when we can play it safe and stick to what everyone likes" kind of decor. No, we are talking about raw concrete, don't bother plastering up defects and using whatever is lying in our storeroom to decorate the place kind of approach.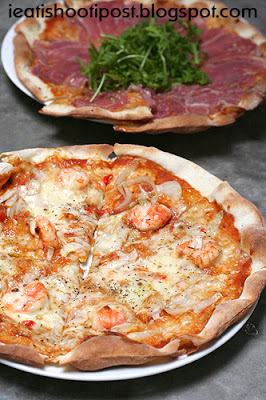 Too bad the food was not as original as the decor. It's good but I was hoping for something that would have the same amount of raw, unabashed passion behind it. This is a shame as they even went to the extent of building a wood fired oven at the back to cook the pizzas. The pizzas range from $15-$26 dollars and are as competent as any pizzas around.
4/5
In case you are wondering, Stiff Chilli is a branch of a chain of restaurants started in Bali by this Aussie guy who married some Balinese princess. So I guess the "Boh Chup" decor probably resembles its sister restaurants in Bali. I was kinda hoping that this was going to be another "Ang Moh in the heartlands" story, but unfortunately, the joint is being run by a local, so it really is a shame. Having an Ang Moh behind the counter could really complete the illusion that you are somewhere overseas!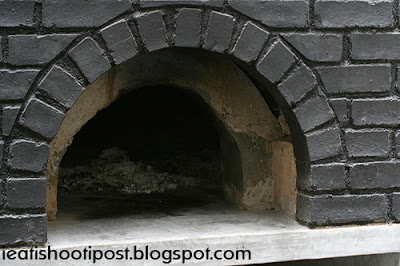 Conclusion
Great place to chill out, get a nice bite to eat and listen to Karaoke music!
Update: 29 Nov 2008
One of our readers has updated that they are closed.
Recommended by Damien