With carnineviand, Tag and iwatch_ueat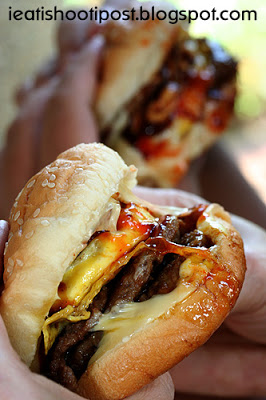 ieat Special Ramly: $3.50.
Tak Boleh Tahan, went down to Ole Bubble Cafe again yesterday to have my Ramly Burger fix! I did not taste the improved version with Worchestershire sauce the last time so I wanted to make sure that the taste was right. Anyway based on all the feedback so far, most people found the burger quite shiok.
Made some adjustments to the brand of the curry powder used and also got them to toast the bun over the hot plate to get that buttery caramelized taste of the bun.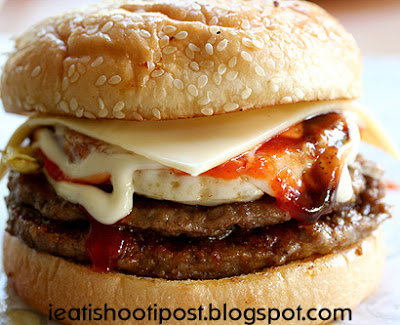 New improved Single Ramly with Egg and Cheese $3
My makankakis all agreed that this is the shiokest $3.50 burger in Singapore at the moment.
So, for all those who did not make it yesterday………too bad. 4.5/5

Link to Doubly Ramly in my Tumbly