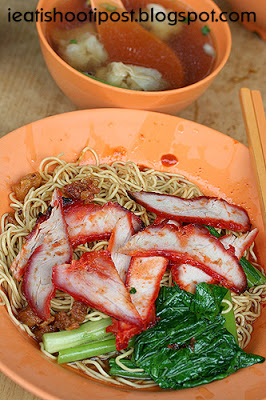 For all the noodle lovers out there. This one's for you!
This is one of the five wanton noodle stores which was featured in a Straits Times article together with Foong Kee, Fei Fei and Sin Hoe Hin and one more which I can't remember. I had initially omitted it in my last wanton mee comparison run since it did not get rave reviews. But I thought that I should include it since it is so established.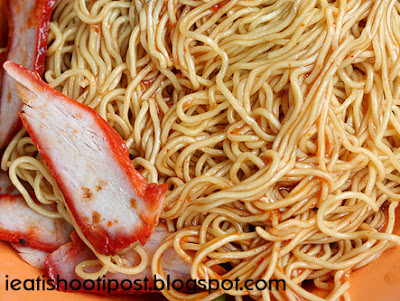 This wonton mee is good for those who like their noodles simple. I have already declared my preference for dark sauce, juicy charsiew and crispy fried Sui Gao, so this one is not really on top of my list. The noodles were good, but does not have the carbo rush of Fei Fei's. The charsiew and the chilli sauce were competent but unremarkable. The one good thing about it is the liberal use of crispy pork lard. Overall a good plate of wanton mee but not something I would make another trip to go down to eat. 3.75/5
Conclusion
People who like their wanton mee simple may give it a higher rating.
Update 5 Apr 2012: Koung's has moved to 205 Sims Ave, Geylang Lor 21A