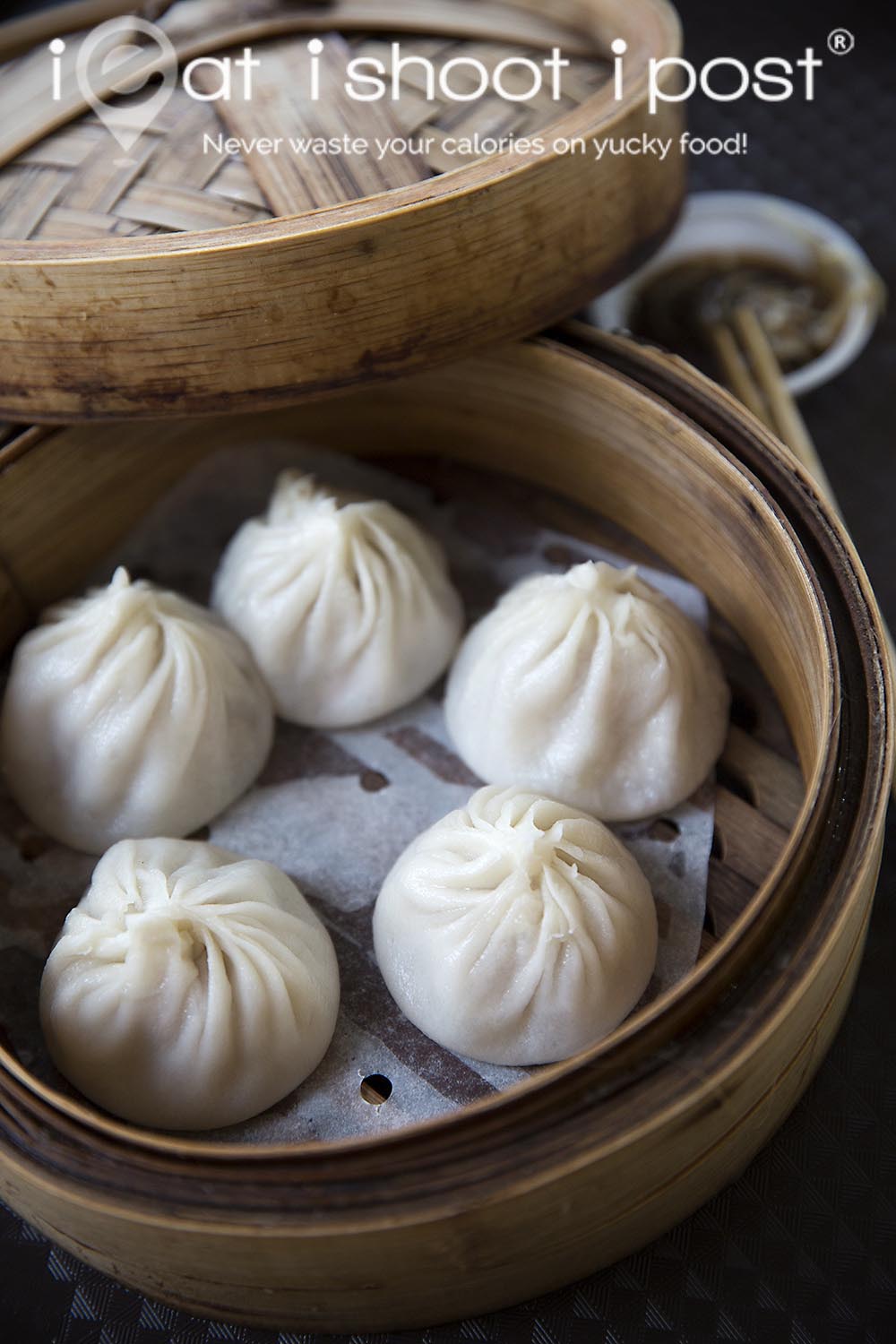 One of my all time favourite snack is the Xiao Long Bao. I just love these little balloons of flavour which pop in your mouth and covers the palate with its porky goodness.
I don't remember eating Xiao Long Bao as a kid.  I think it only became popular in Singapore within the last decade.  But nowadays, you can find restaurants selling Xiao Long Bao everywhere, and as their popularity grows, they have also started appearing in our hawker centres.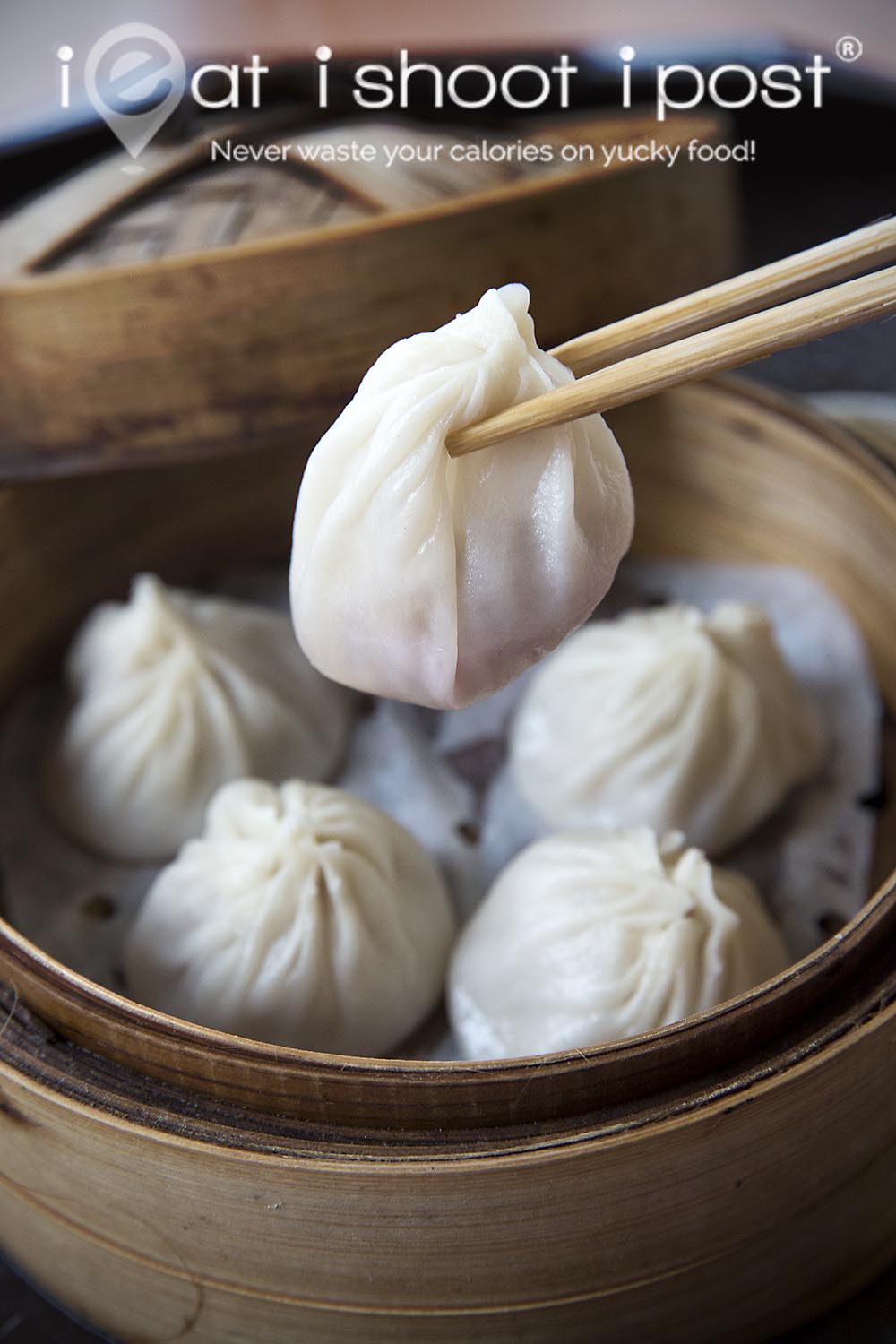 It's always nice to be able to sit down in a proper restaurant and eat Xiao Long Bao with a hot cup of tea.  But sometimes, you might just feel like a quick fix without having to sit down for a proper meal.   That is when hawker stalls like Shanghai Xiao Long Bao come to the rescue.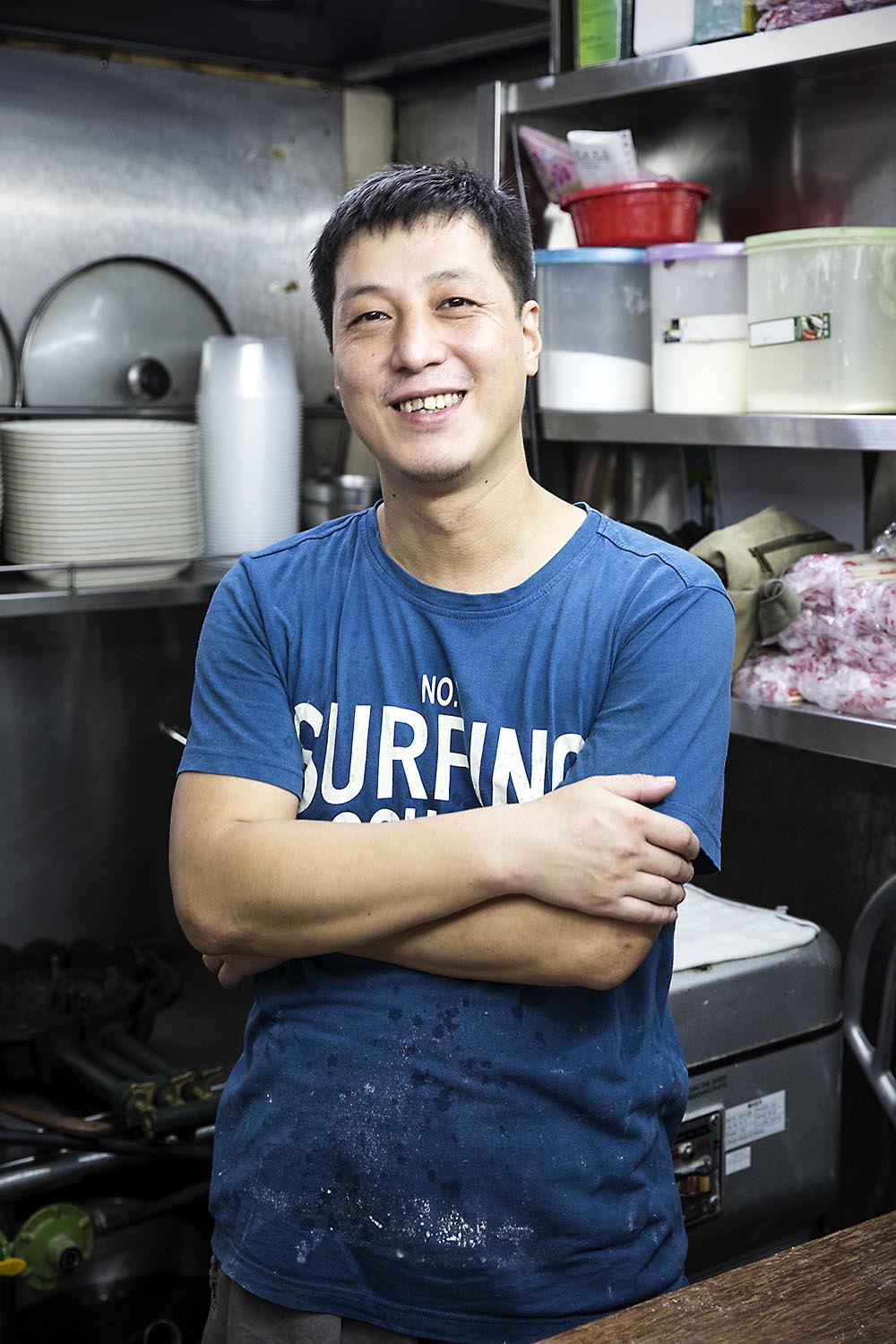 Mr Wang came from China years ago to make Xiao Long Bao in the kitchens of Crystal Jade.   After he became naturalised he decided to venture out on his own to open his own Xiao Long Bao stall.  I asked him point blank if his current Xiao Long Bao is the the quality as what he used to make in Crystal Jade and he was quite honest to tell me that there were certain limitations he faced as a hawker.
Firstly, there is space constraint, so he doesn't have all the space he would have liked to create his dumplings.  He also faced some problems with suppliers not delivering ingredients of consistent quality.
Despite these challenges, the Xiao Long Bao are actually not bad. The skin is resilient enough to hold a good spoonful of soup without breaking and the pork filling is quite nice!  Considering that it is 70 cents a pop without GST and service charge, it's certainly good for a quick Xiao Long Bao fix! 4.25/5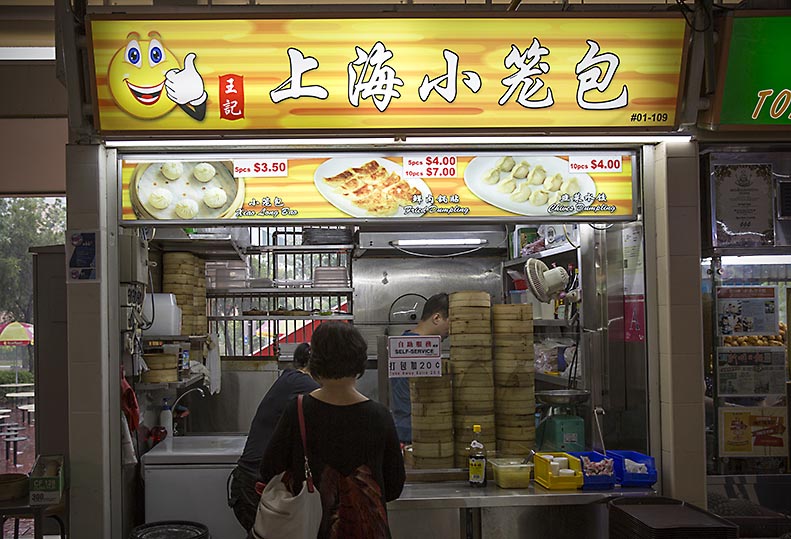 Conclusion
I am constantly on the lookout for hawkers selling good Xiao Long Bao.  Stalls like Shanghai Xiao Long Bao are great for a quick Xiao Long Bao fix!  Have you got a hawker Xiao Long Bao to recommend?
Post Script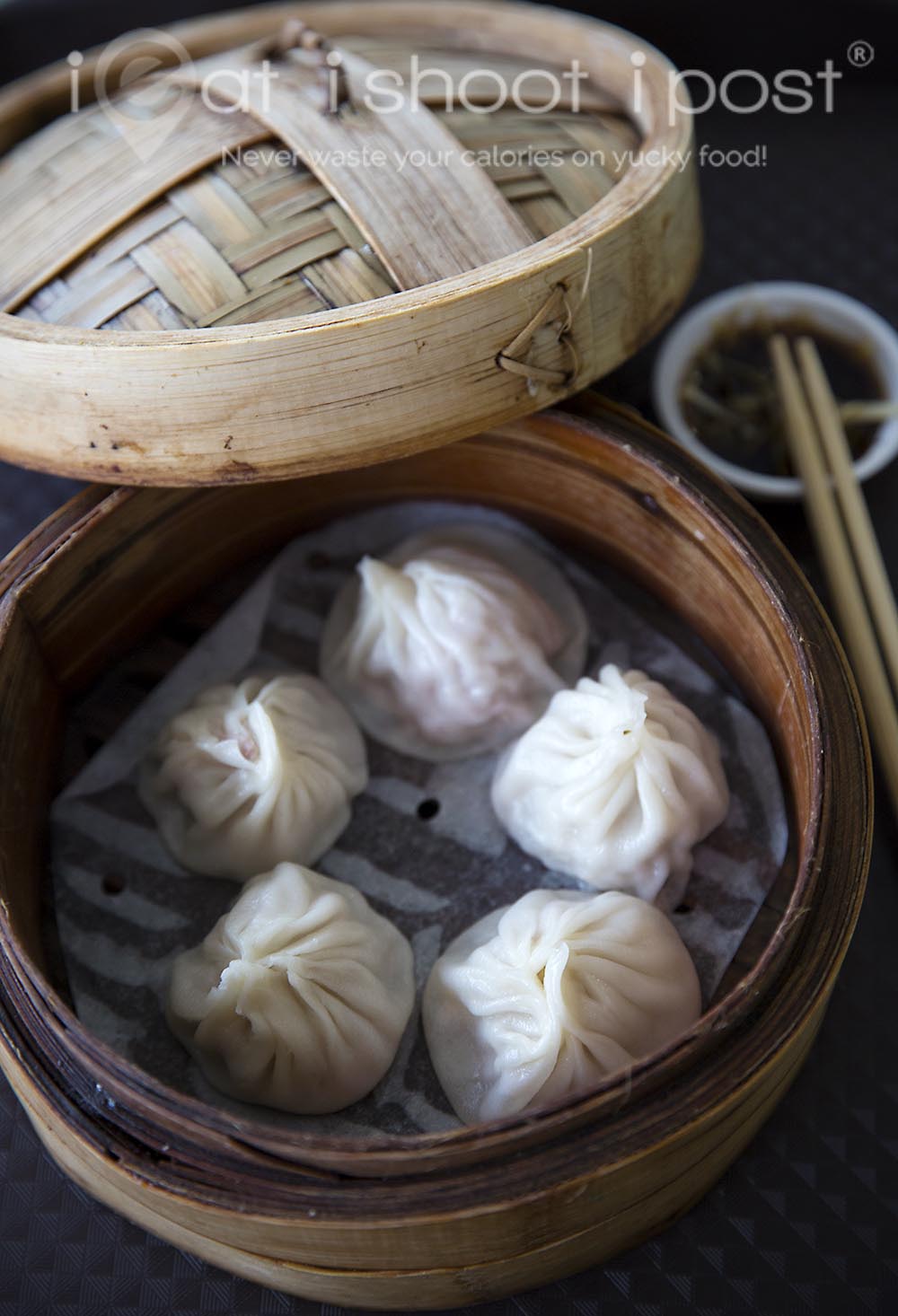 Just a quick note about Xiao Long Bao.  They really have to be made fresh and steamed.  I am sure you have come across Xiao Long Bao like the photo above where the skin is all wrinkly.  That is due to the fact that they have been kept in the fridge for too long. This photo was taken when I visited the stall after the lunch crowd.  Mr Wang was already resting so when I ordered, the Xiao Long Bao was taken from the fridge and steamed.  I wasn't happy with them and requested for some freshly made Xiao Long Bao and he was happy to oblige.  As you can see the results were vastly different.  Mr Wang assured me that during weekends, the Xiao Long Bao are all made ala minute as there is usually a queue.  So, if you are particular about your Xiao Long Bao, do request that they made them fresh when you order!