With smart, Damien, iwatch_ueat and liverpool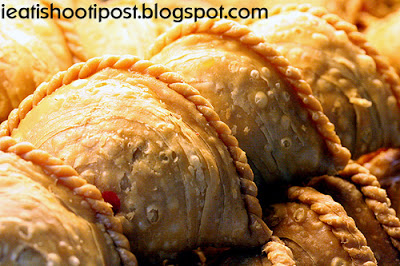 You can tell from the delicate handiwork that these curry puffs are handmade and they are really quite big for $1.20 each.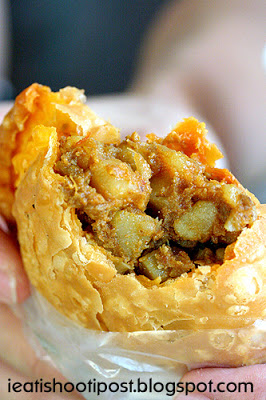 I would say they are good curry puffs, but I found them a little too rich for my stomach. The crust is crispy but a tad oily and the filling is nice and savoury but they use quite a bit of coconut milk in it so you get jerlak (indigestion) very quickly. If I were 20 years younger and not having to worry about my indigestion and cholesterol problem, this would have been a real yummy treat.
Conclusion
One of the better curry puffs around but a tad too rich for me. 3.75/5