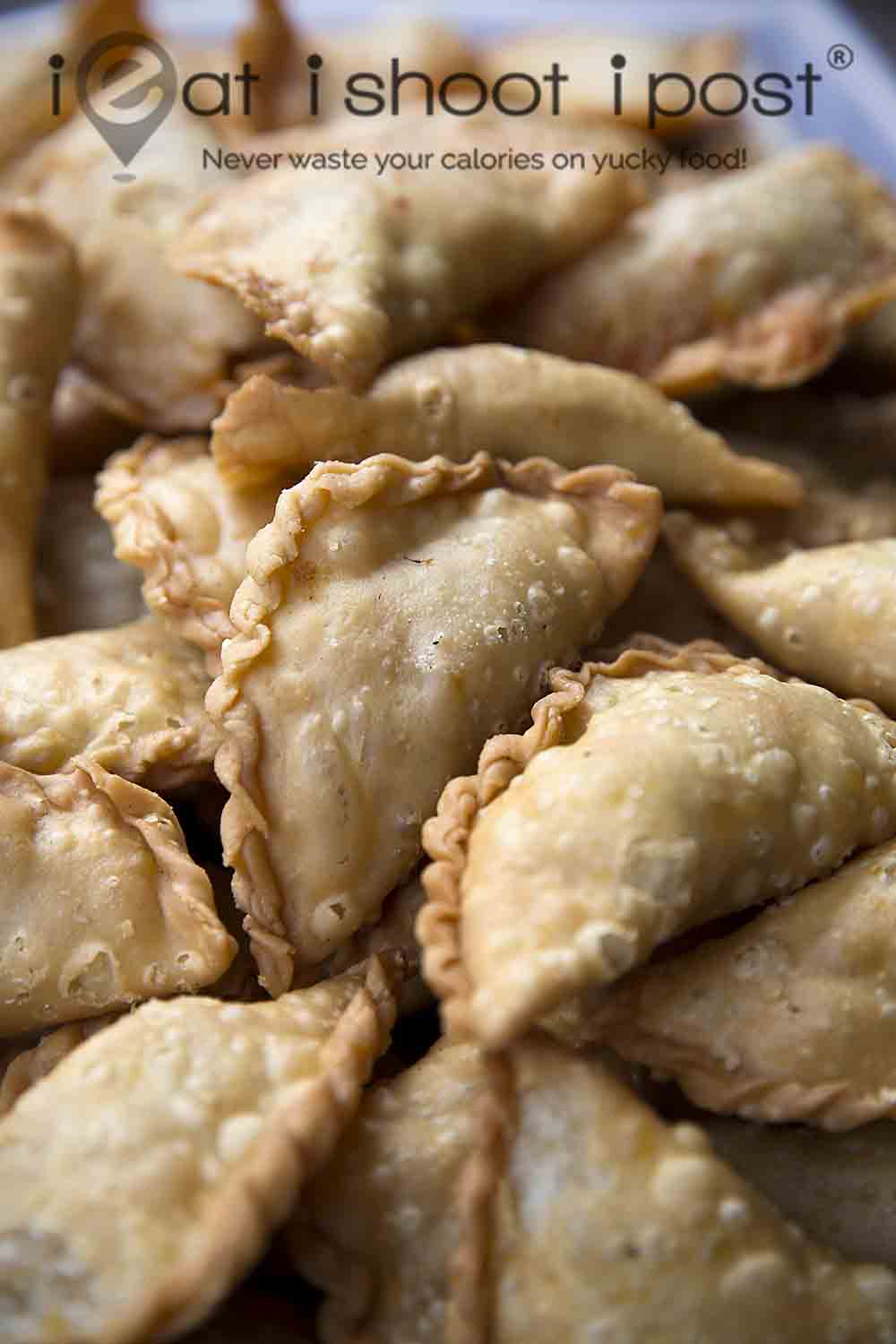 Yang Epok Epok: Simple Shiok Food – ieatishootipost
Food doesn't need to be complicated to taste good.  I was recently at a modern European restaurant and for starters I was given a champagne glass with avocado mousse and crab meat.  It was very good and the presentation was superb but as I was eating it, I couldn't help but think to myself that this was essentially what my mum used to make at home.  She'd take an avocado, halve it, remove the seed, add some thousand island dressing into the hole and add some crab meat.  It might not be as fancy as what I ordered but it was no less tasty!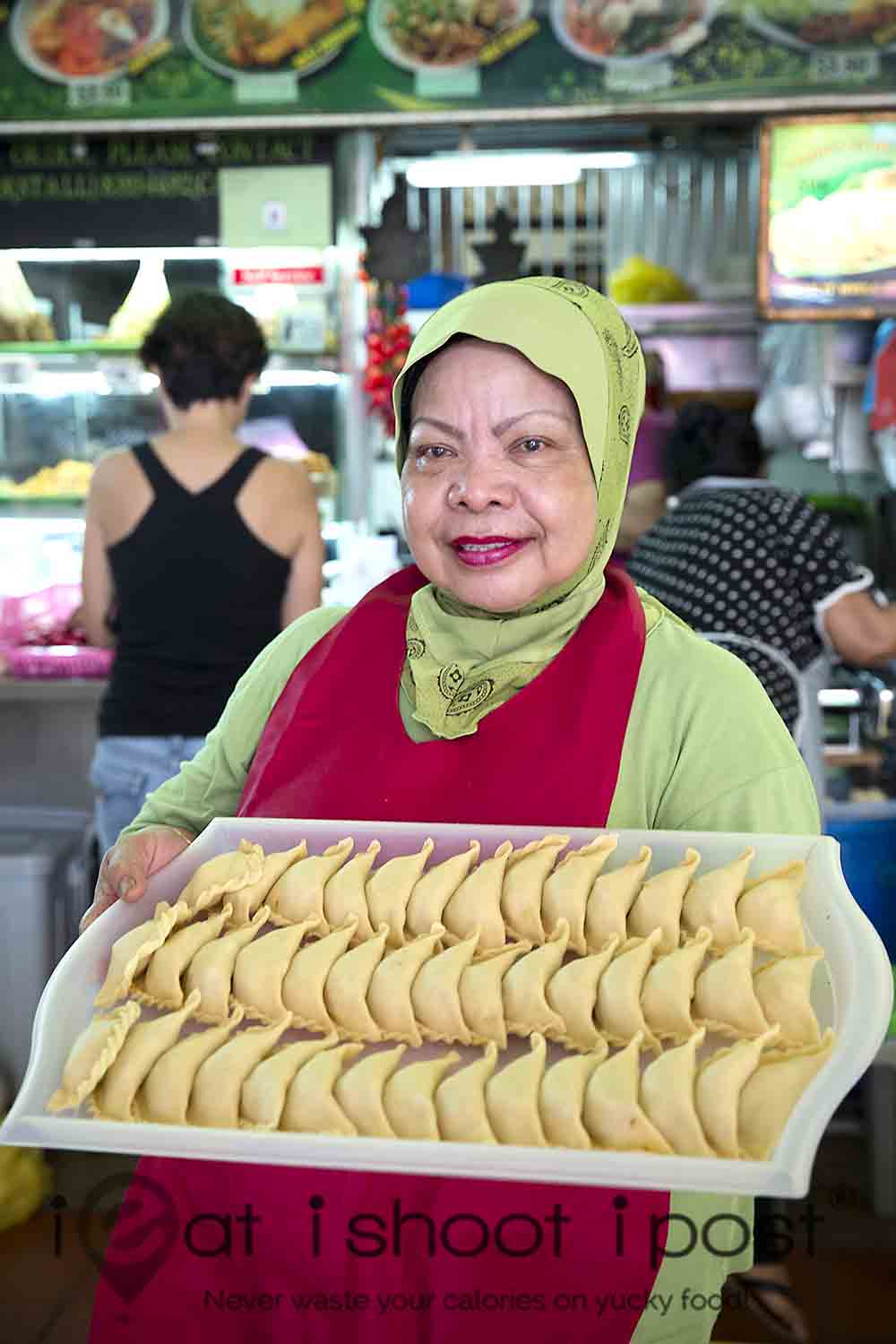 So it is with the humble Epok Epok.  At 50 cents each, you would be hard pressed to find a cheaper, more satisfying shiokness anywhere else. This simple snack of curried potatoes wrapped in a crispy shell and a cup of teh tarik might not make it as a course in a degustation menu, but no Singaporean would deny that it really does hit all the right gastronomic spots!
The lady who runs the stall just happens to be a patient of mine. When she told me about her Epok Epok stall in Bedok Corner, I knew that I would have to visit one day.  The stall does sell other dishes but she has her own little corner where she sits with her Italian pasta maker, rolling out the pastry.  Above her is a small little back-lit signboard advertising her "Yang Epok Epok"!
The thing about Epok Epok which I really enjoy is the crispy crust which is very different from the chinese curry puff.  A good crust will keep its crispiness even after you have brought it home and it has cooled down and that was exactly how it was after I brought it back for my clinic assistants.  The filling is tasty but didn't quite have that ooommph factor of a particular epok epok which I ate in Malaysia a long time ago.  Still, if you are around the area and looking for a quick and cheap snack, this is it!  4/5
Conclusion
Not quite an epoch making epok epok, but good for a quick and cheap snack together with a cup of Teh Tarik!