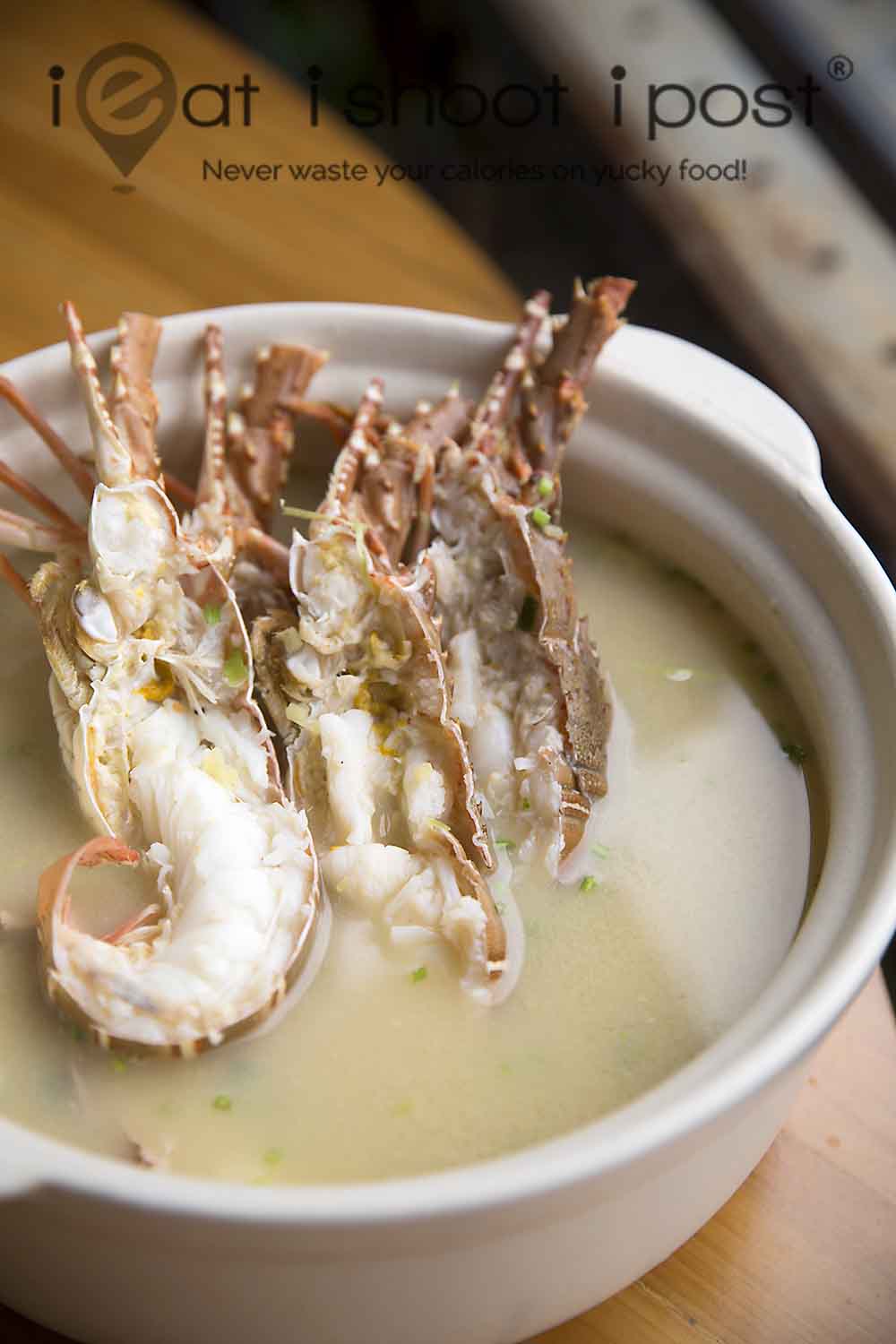 Discovering places like Chui Xiang Kitchen is what this blog is all about.  I love to discover these small eateries where the owner happens to be the chef.   Chef owner restaurants are more common with cafes and Western eateries, but when it comes to Zi Char and local cuisine, you often find hired hands in the kitchen.  Sometimes the owner doesn't even know how to cook!  But when you find a small restaurant where the owner is actually in the kitchen cooking, chances are that the food is going to be a little more special.
Our kakis were all very impressed with the dishes served that day. The one that really stood out for me was the Marmite pork chops. This popular dish can be found in almost every Zi Char around our little island, but it is difficult to find one which manages to get their pork chops perfectly tender and juicy.  A lot of places over tenderize the meat such that it doesn't have any bite.  Some places over fry it such that it becomes dry and fibrous.  The pork chops here are just right and the sauce gently carcasses it with it's delicate sweet,  savoury flavour and yeasty aroma. 4.5/5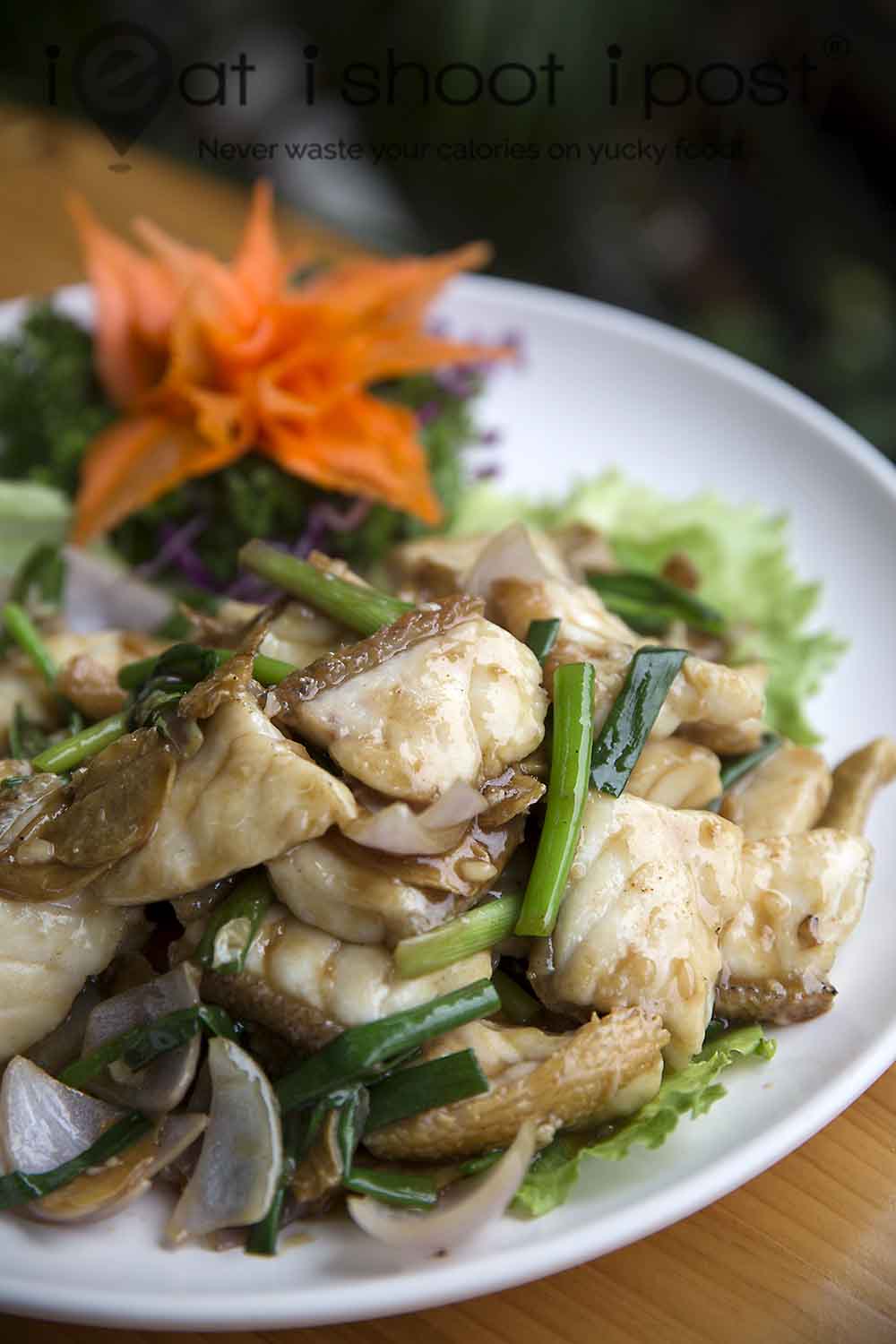 The stir fried grouper is also very good.  The ginger and shallot sauce is very well balanced and really tasty.  I felt the fish could have been just slightly more tender, but it's still a dish well worth ordering.  4.25/5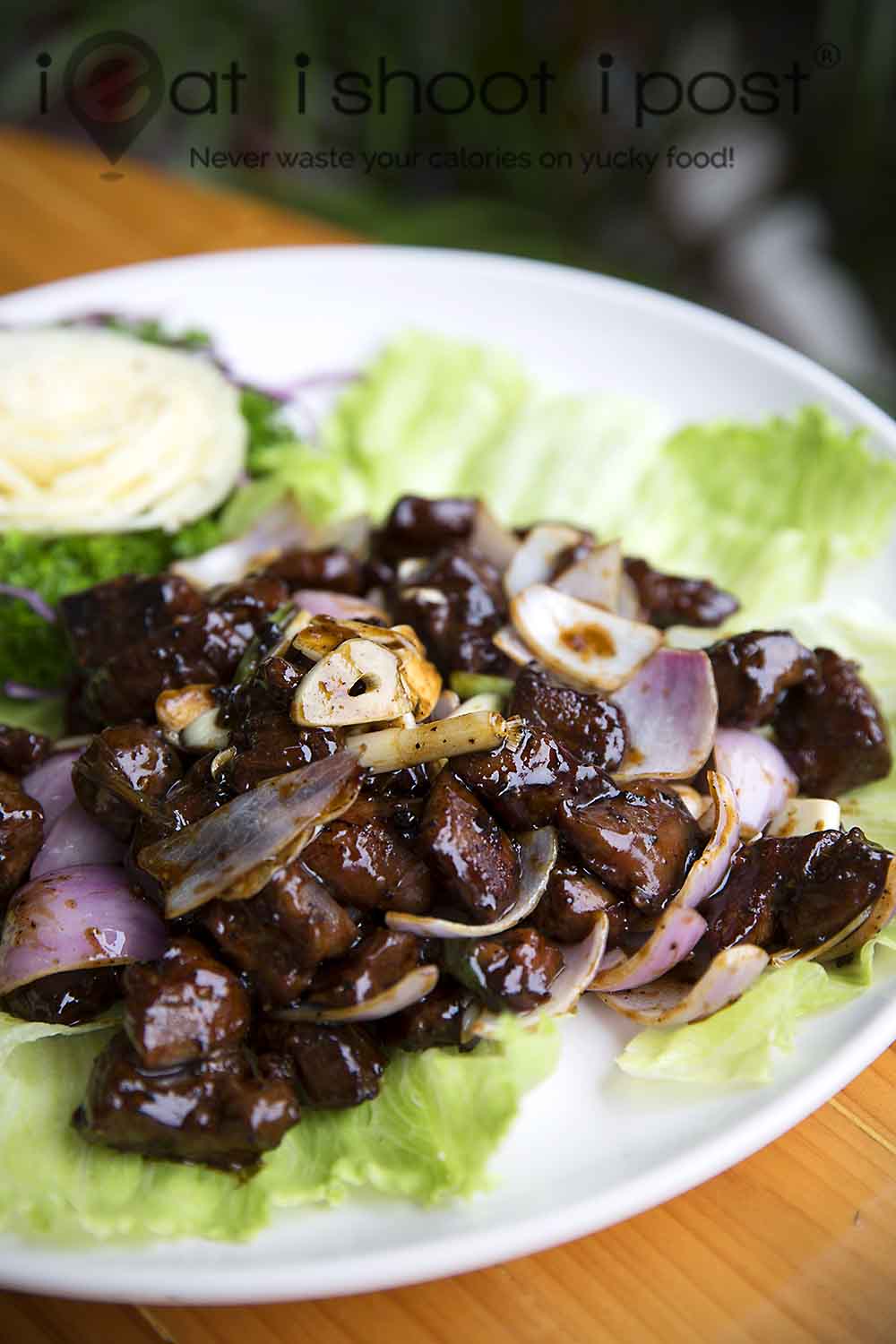 We were also wowed by the black pepper "ostrich".  It is actually venison, but years ago when Chef first introduced the dish, ostrich was used.  Since then he is unable to procure ostrich but his regular customers are still asking for it.  So he uses venison instead. What makes it different from a lot of other places is that he cuts the meat in cubes rather then slices.  Each cube is perfectly tender and has a really good bounce even though it is thick.  The black pepper sauce is also nicely balanced and very tasty. 4.5/5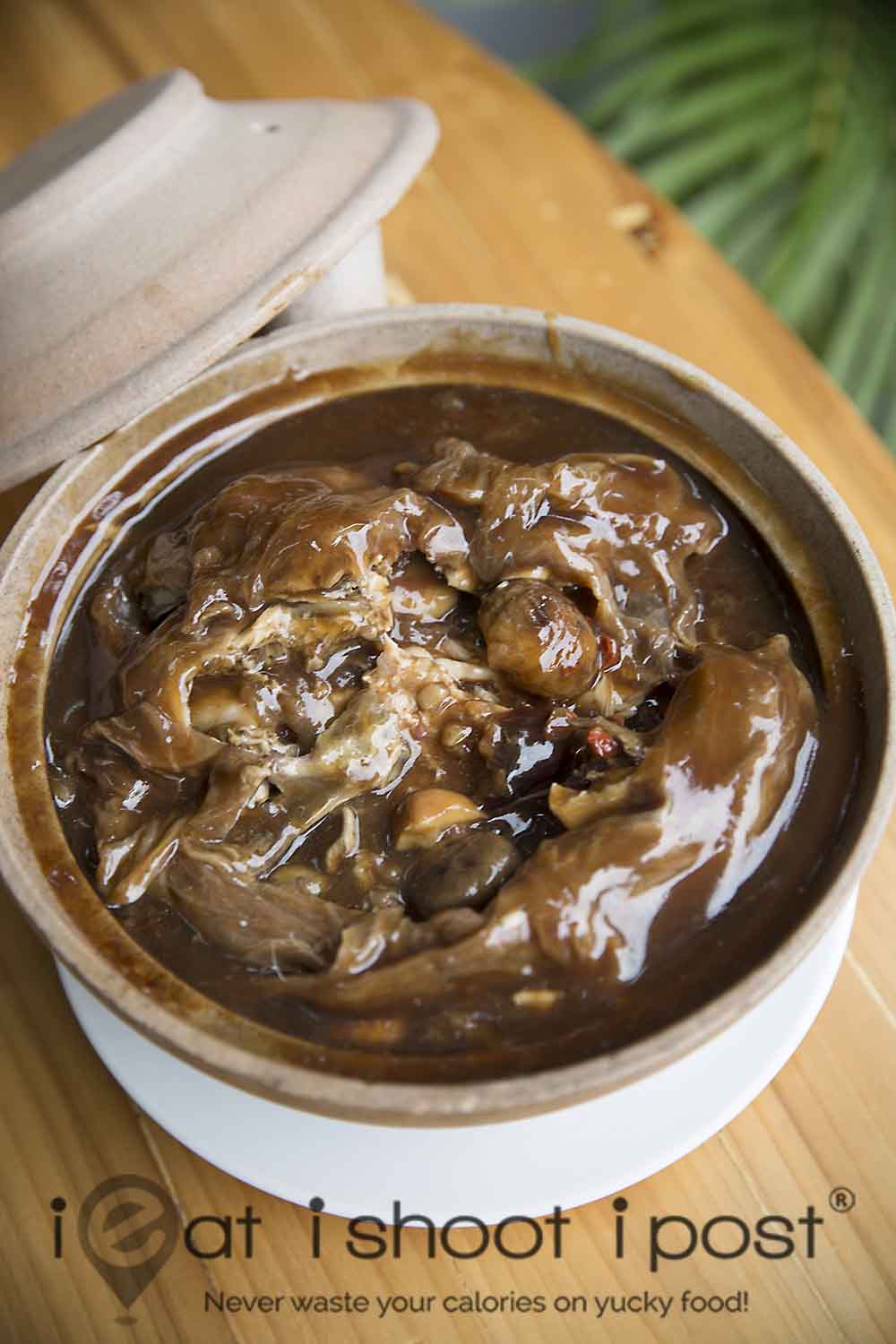 If you need an excuse to eat rice, then you have to order the cabbage chicken.  The spring chicken is first stuffed with mushrooms, chestnuts, white fungus and other treasures before being wrapped in cabbage and steamed in a brown sauce for 2 hours till the cabbage turns into a delicate, velvety blanket around the fork tender chicken. 4.25/5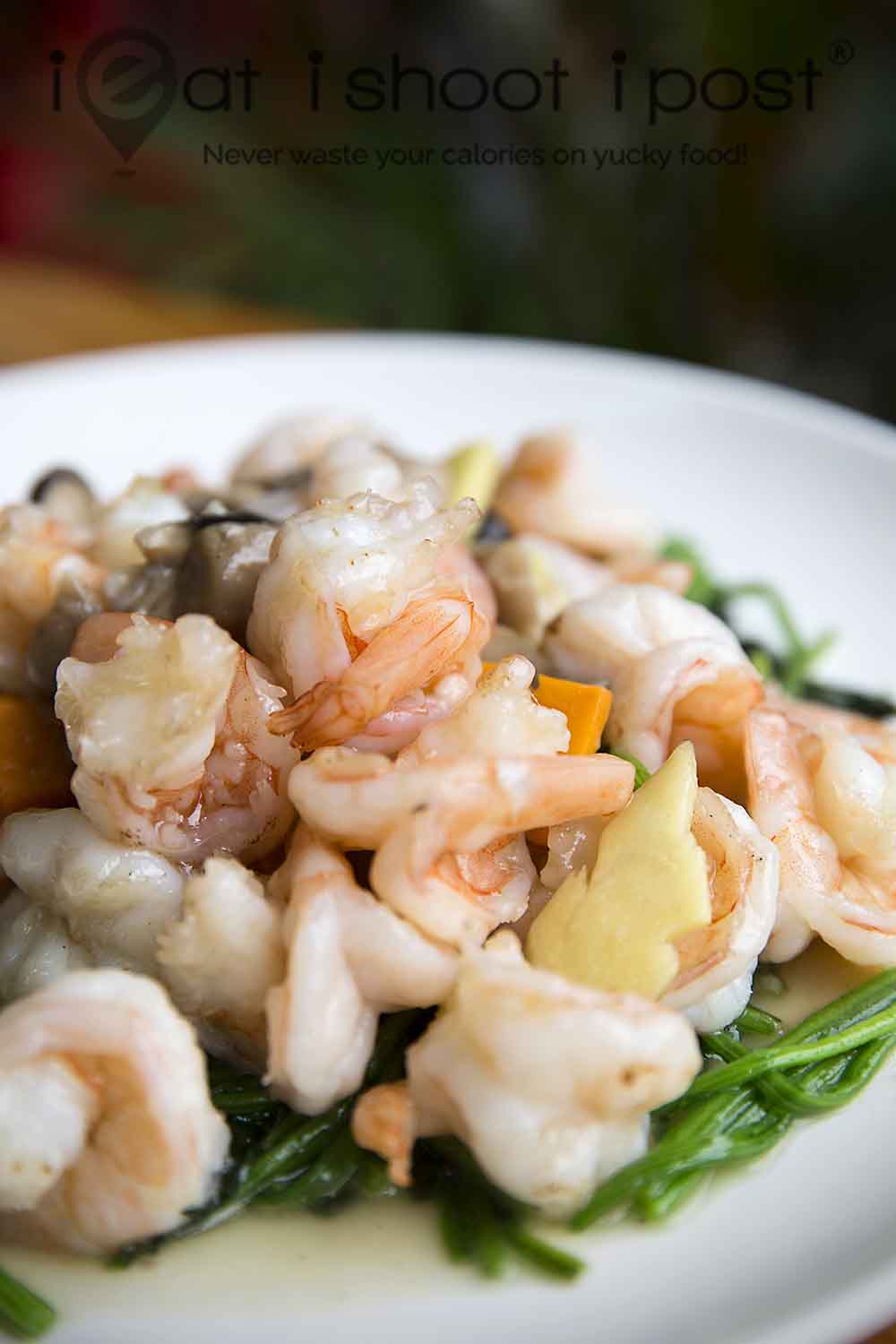 The texture of the sauteed prawn "balls" was very good but this is one dish which I felt lacked character.  You can't fault the frying technique or the flavours but it just did not stand out for me.  4/5
The lobster porridge is their signature dish where live lobsters are halved and cooked in a Teochew style porridge where the rice grains are still intact.  The porridge is very nice and the lobsters are fresh, but with lobsters I always go away with the feeling that you are actually paying for the visual impact instead of the flavour.  4/5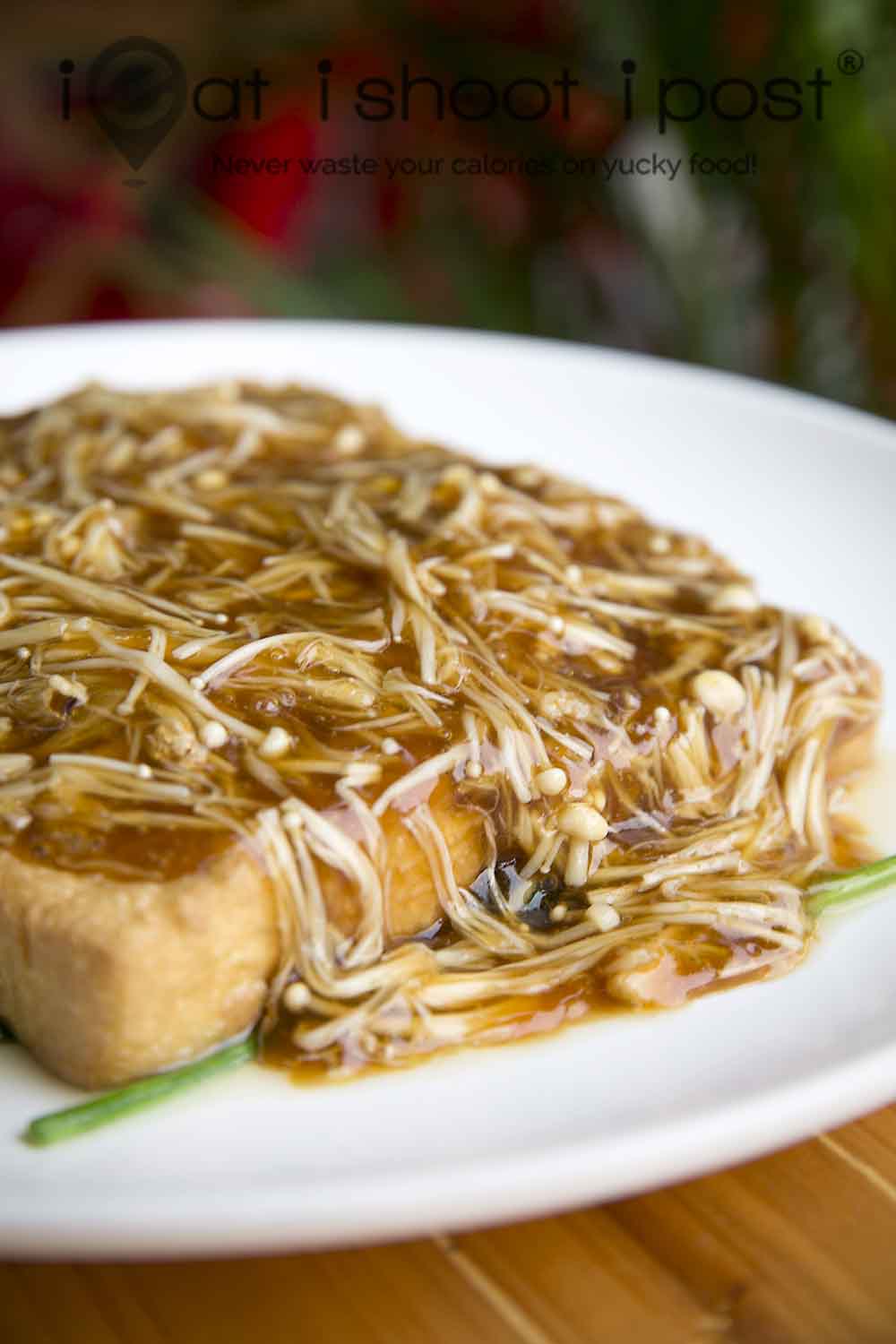 The two criteria I look for in a home-made tofu is that the tofu is smooth and the skin is chewy.  Chef Kok's homemade tofu is very good but could have been just a tad smoother.  The skin has a really nice texture though and you can pinch it with your chopstick and it wouldn't break.  If I were to be really nit-picky, I would also add that the tofu flavour could be a little more pronounced.  But overall it was still a very good dish.  4.25/5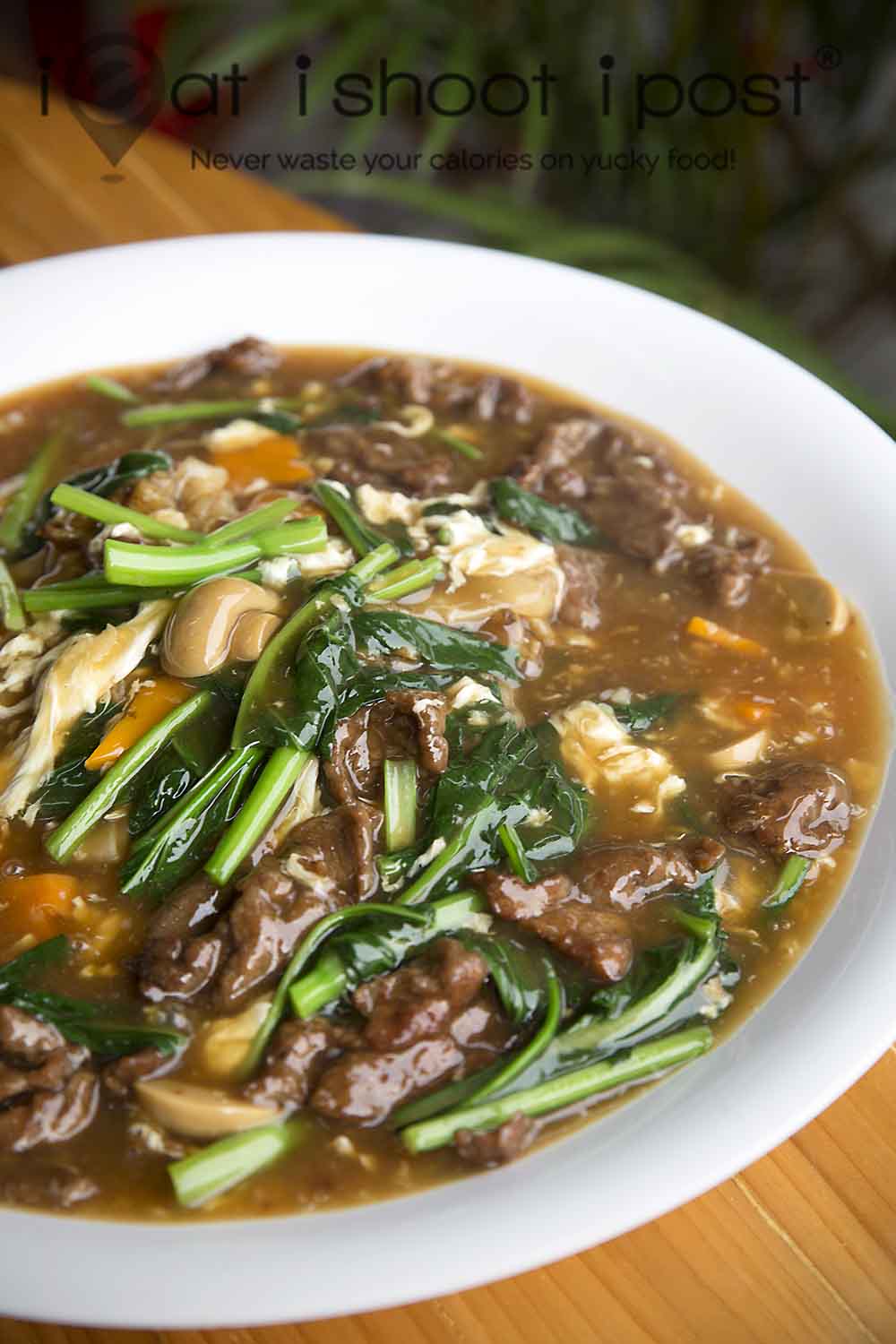 Our new kaki, Aaron was the one who recommended this particular eatery.  All our new recruits have to go through a baptism of fire in which they have to organise a makan session at a restaurant which hasn't been featured on this blog.  I think all our kakis agreed that he has passed the entrance exam amicably.  The dish that he tried before was the beef hor fun which he said was the best he has come across in Singapore.  It was certainly very good but still shy of a ultimate beef hor fun experience.  To be fair, he also admitted that the hor fun we had that day wasn't up to the standard he had before. Perhaps the wok hei aroma would have been stronger if we had ordered a smaller portion.  4.25/5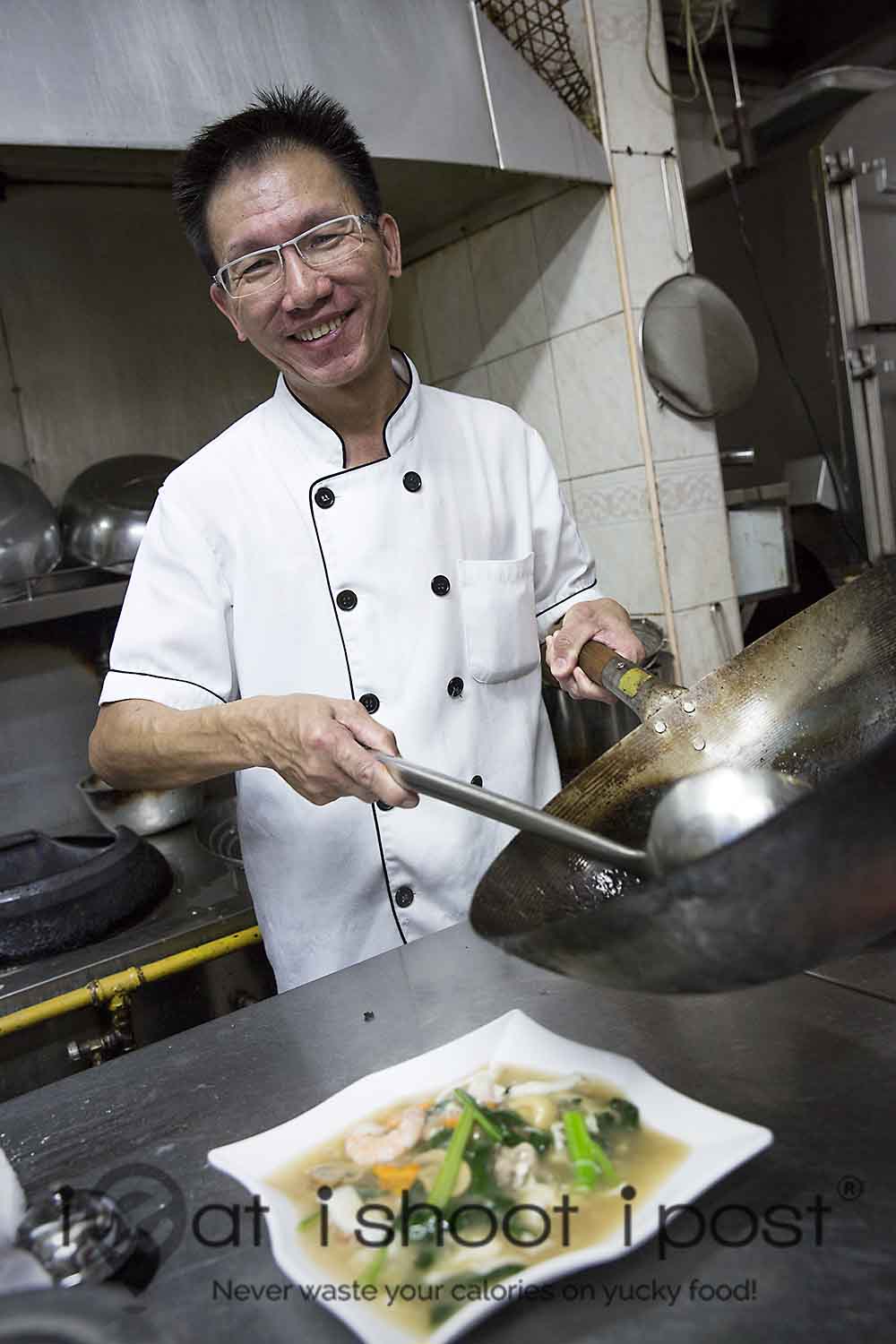 The restaurant is owned by Chef Kok Kwang Chiu who had been working at various Chinese restaurants before deciding to venture out on his own 8 years ago.  I have heard of Chui Xiang Kitchen years ago when they were still at Teck Chye Terrace but somehow didn't manage to eat there.  They subsequently moved to Commonwealth Ave before moving again to their present location at Casuarina Road 8 months ago.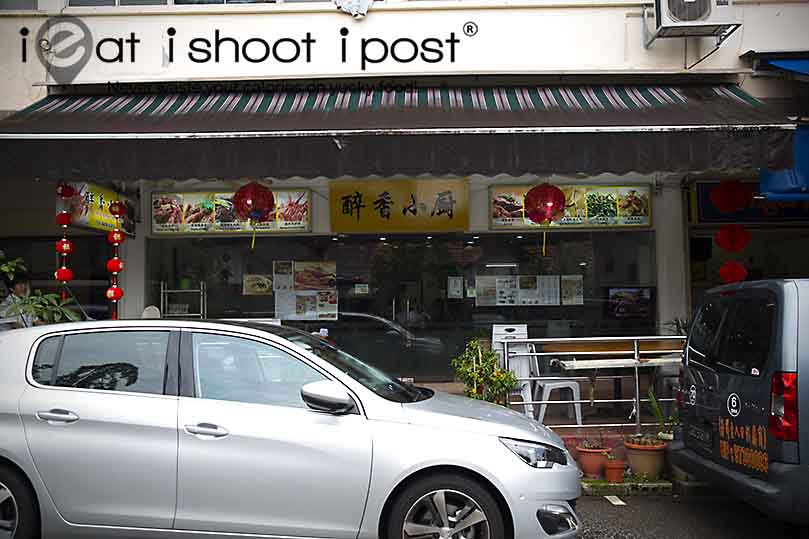 Conclusion
Great little restaurant for a family meal.  The dishes we had that day were are all very well executed.  This place would be my pick for perfectly tender and juicy pork chops.
Special discount for ieatishootipost readers
Enjoy a 20% discount on ala-carte dishes from Mon-Fri and 10% on Sat and Sun. Just show them this post on your smartphone! Valid till 31 Jul 2016.