It's sometimes very difficult to put your finger on why you like a certain dish.  Some dishes just taste better.  Others might evoke a sense of nostalgia.  When you find a dish that can do both, that is when you can't help but tell everyone about it.
My first impression of this lor mee stall at Circuit Road Food Centre was quite underwhelming.  It is the type of stall you would just walk past without noticing.  The display of ingredients was quite dismal and the stall looked just too clean to dish out anything too mean.  But since my friend RJ recommended it so highly, I bought a $3 bowl to try.  After the first mouthful of the gravy, I immediately went back and ordered a $5 bowl!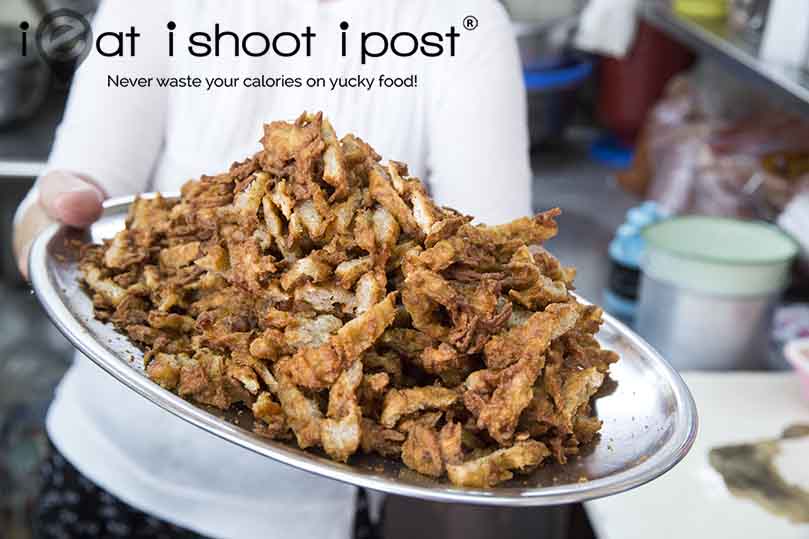 As I alluded to in the opening paragraph, this is a bowl of lor mee which not only tasted good, but had that element of nostalgia which is best described as gu zhao wei (古早味 ie old familiar taste). It is something I really can't put my finger on. I guess gu zhao wei will appeal to folks who have come across a flavour that they haven't tasted for a long time.  The uninitiated won't be able to appreciate it since it is new to them.  And gu zhao wei needs to be rare because if it was common, it wouldn't be considered an "old" taste anymore, would it?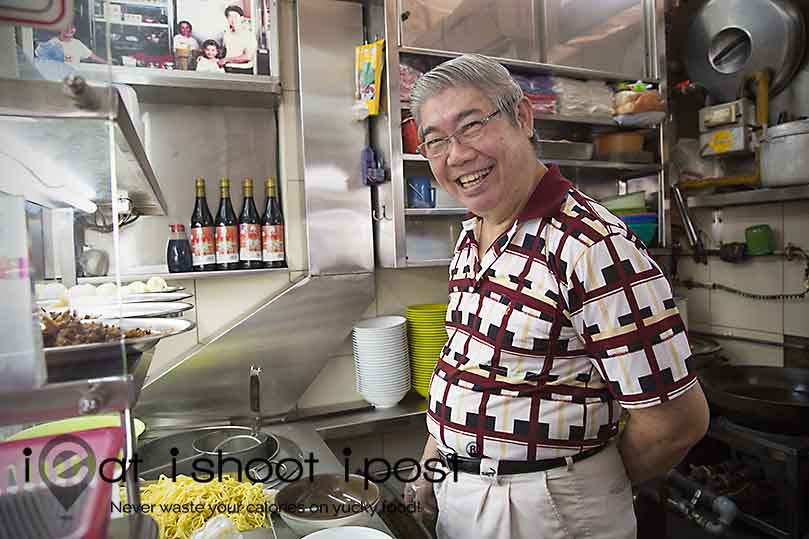 What I also enjoy about this lor mee is the way the crispy fritters (ngor hiang) partially soaks up and gets coated with the sweetish gravy.  There is an optimum time to eat it.  If you eat it too early, the fritters wouldn't have enough time to soak up the gravy; too late and it looses its crispiness.  They make their own ngor hiang (actually they are just shredded yam cakes) here and they shape it into flat patties which make them quite unique.  The braised pork is also very tasty and the texture is just nice.  Astute readers might have noticed that the eggs are plain hard boiled eggs rather than braised eggs.  I did ask Uncle about this, to which he just replied that it was his style!
If you order the $3 portion, you are not going to get much pork or ngor hiang to enjoy, so take my advise and just go for the $5 portion and tell them you want more ingredients!  4.25/5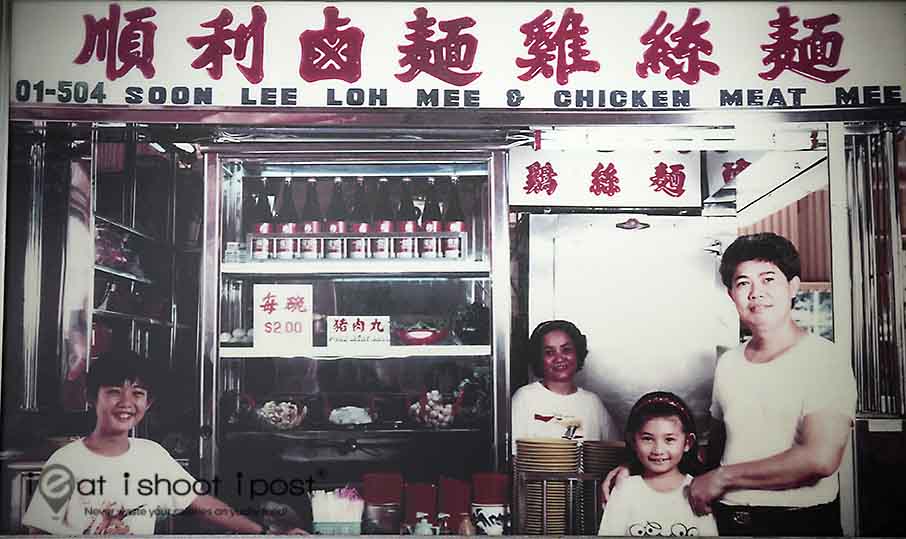 The stall owner here has been selling lor mee since it was 30 cents a bowl back in 1975. He didn't have a sifu to teach him the recipe.  It was just something he concocted himself as a means to support his family.  In a twinkling of an eye, 41 years has just gone by and his kids have all grown up.  The couple still get a sense of satisfaction serving all their regulars,  most of whom have also grown up eating his lor mee!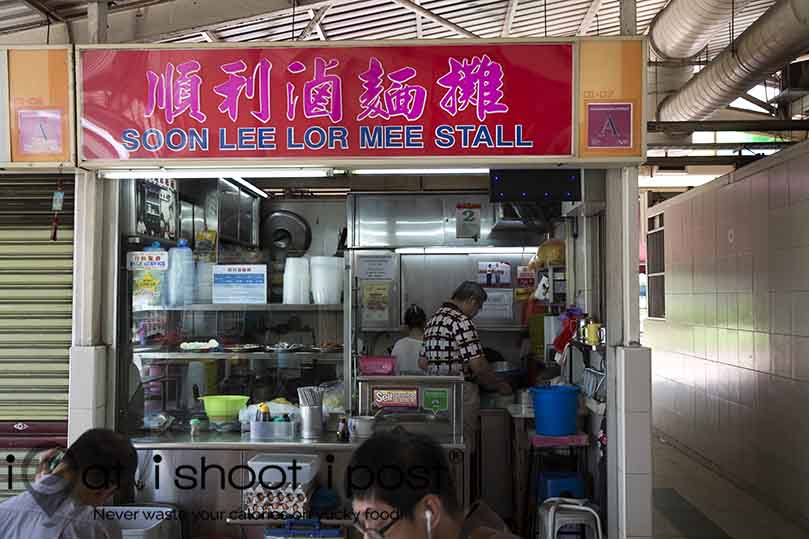 Conclusion
Great place to find a bowl of lor mee with that gu zhao wei (古早味).  I love the braised pork and the fritters here.  The only thing I couldn't quite understand is why they use plain hard boiled eggs instead of braised eggs.  It is heartwarming to find pioneer hawkers like this couple who have been cooking the same dish for over four decades!