This Stall is closed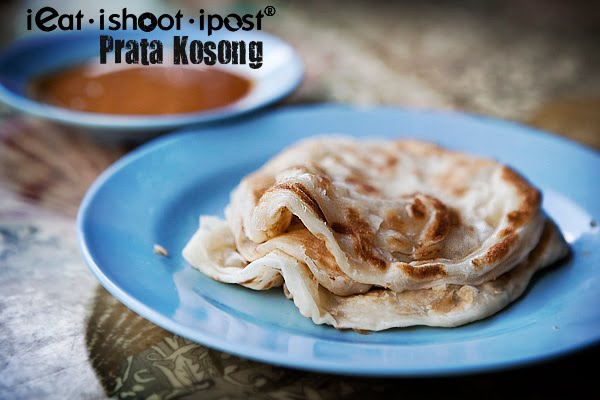 There are a few things I love to eat for breakfast and this is definitely one of them. Readers who have been following me on Twitter would know that for the last few Sundays I have been twittering about this particular Prata place which I just discovered that is a mere five minute walk from my place. Happiness is to be able to take a stroll down to the prata stall, order your prata kosong and teh tarik and sit down with the Sunday papers with the kids fighting over the comics page.

I have eaten better pratas elsewhere, but the fact is that this one has just the right combination of quality, convenience and comfort such that I have adopted it as my favourite prata shop.
The prata is fluffy on the inside, crisp on the outside and very nicely flavoured such that is doesn't have that overbearing margarine taste. It would have been better if they were just a little bigger and made with a bit of ghee, but the standard is higher than a lot of other pratas out there. The great thing about the place is that they provide dhal (chickpea curry) which is very good, as well as fish or chicken curry, all of which are very good. The curry is not the watery makeshift type that some stalls dish out as an afterthought. I had it four times over the last month, so that is how much I enjoy it. 4.5/5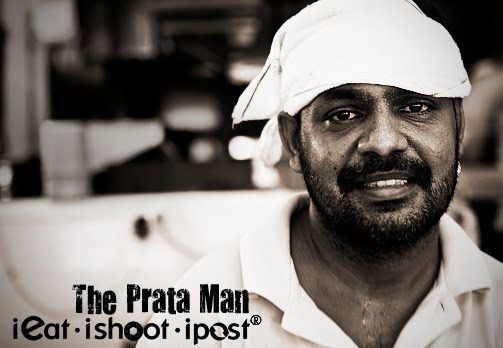 Talking about this special species of men called the Prata Man, I remember by Aunt telling me that in the good old days, these guys would oil their hairy arms and flap the pratas over their forearms like a french waiter with his towel. I have never seen this before and I think my Aunt must have seen this happening though eyes of paranoia. She told me that she never ate prata for the rest of her life because of the fact that her prata was garnished with curly hair!
Anyway, you all know that there is always this constant debate about Malaysian Roti Canai and Singapore Roti Prata right? The fact of the matter is that this particular Prata Man is from Malaysia and used to sell his prata there before a Singaporean partner (Chinese kopitiam owner next door) brought him over to sell his prata here. Nothing is changed except the price. So is there really a difference between a Canai and Prata, or are the terms merely a reflection of their geographical differences?
Conclusion
It might not be the absolute best around, but it is certainly good enough for me to consider eating here instead of having to hop in the car and to go to another part of the island to get my prata fix.
Update: 13 Feb 2010
I can't believe it! I went this morning to eat my favourite Prata and found that they had changed hands! It's no longer Mr Prime Prata and the Prataman was not there!
This must be the shortest lived post ever. From what I gathered, the stall closed after barely one week after the posting. I really hope that it wasn't because of the photo of the Prataman that has been posted in the blog! Wonder if there were loan sharks after him? It's very strange because he was just telling me that he was going to remain open for Chinese New Year!
Looks like that's the end of Sunday morning jogs followed by Prata!