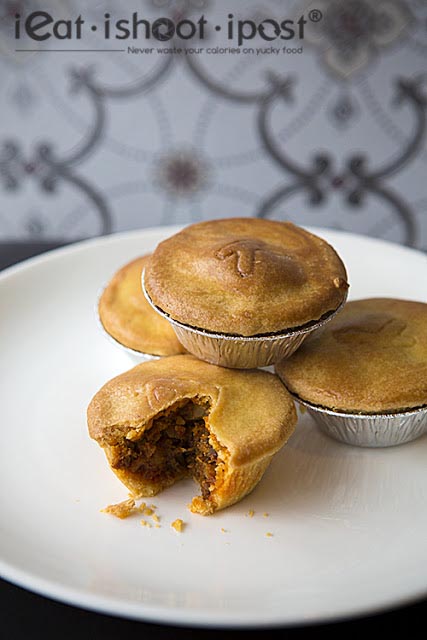 Fans of Nonya cuisine would be very happy to learn that Peramakan, (my favourite Peranakan restaurant) has just opened a deli along East Coast Road where they fill their pies, buns and sausage rolls with their delectable dishes! Can you imagine the reaction you get from your unknowing house guests when they bite into a pie and discover that its beef rendang? Or when they bite into a polo bun to find Ayam Buah Keluak inside? I thought it was a fantastic idea!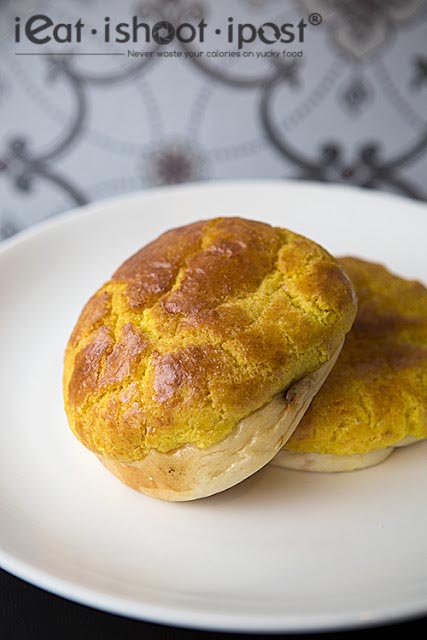 I first blogged about Peramakan way back in 2006 when the restaurant first opened. It was the rave of the online community then and it happened to be the first Nonya restaurant that I wrote about. Since then, we have been going there regularly and even held a makan session when they relocated to Keppel Club. They have since opened a second branch along East Coast Road at the Santa Grand Hotel and early this year, they decided to open a deli just further down the road from the hotel.
Don't expect to find your usual Nonya Kueh here as they don't intend to be another Bengawan Solo. Instead they are offering their signature desserts like their excellent Durian Pengat and Durian puffs. You can also buy Pandan Chiffon Cakes and Pandan Kaya cakes here. Fans of their Durian Pengat will be happy to know that they are also selling Durian Cake now and just like their Durian Pengat, it is VERY good! 4.5/5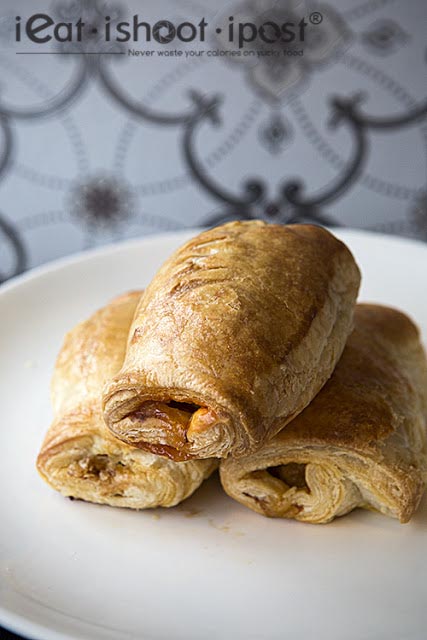 If you are a lover of Peranakan food, I am sure you must be feeling very excited right now. When you get that craving for Ayam Buah Keluak but just don't want to have to sit down for a full meal, all you need to do is to head down to the deli and satisfy that craving with some Ayam Buah Keluak Polo Buns! Two buns would just cost you $3 and you wouldn't even need to scoop out the kernels from the shell! If you are familiar with the food from Peramakan, you can probably imagine what these pastries would taste like since all the fillings are made in the kitchen of their restaurant.
At this point, I have to moderate your expectations a little. Eating Ayam Buah Keluak in a bun is quite different from eating it with rice. It might taste the same but the texture and the whole experience of eating the dish is going to be quite different. Having said that, I am sure any Ayam Buah Keluak lover would already be making plans to go down to buy some. The polo buns are their most popular item and sells out by early afternoon. Best time to get them is around 12 noon when they are fresh out of the oven. 4.25/5
Their pies come in three flavours. Beef Rendang, Ayam Kleo and Babi Ponteh. The crust is a sweet short crust pastry that is similar to the Prima Deli chicken pies. They are not big, but being so rich it is just as well that they are small. I found the Babi Ponteh to be a bit jarring because the combination of the dish with a short crust pastry is really something I have never come across. The fillings also tend to be a little on the dry side. I think overall, the pies are a great idea, but still needs a bit more tweaking so that the fillings are moist enough to balance out the rich short crust pastry. 3.75/5
Another item that I thought was very good were the Otah Sausage Rolls. This really is a no brainer. If you like Otah and puff pastry, then you will love this. The Otah paste is very fragrant. They make their own rempah at the restaurant and so the base is robust and the fragrance is accentuated by strong notes of freshly shredded tumeric leaves. 4.25/5

Conclusion
I think putting Beef Rendang into a pie and Ayam Buah Keluak in a bun is a great idea! Give it a try and tell us what you think?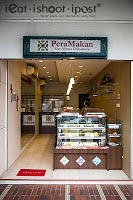 Note:
Kelvin and Kathryn are good friends of mine since I blogged about them in 2006. So, this post was written after an invitation by them to try their new deli creations.