This stall has relocated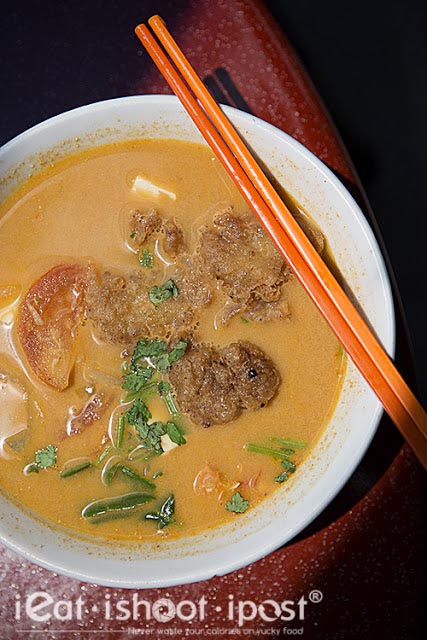 I first wrote about Northern Thai back in Dec 2006. At the time, I had just started blogging and I featured this particular stall in Jalan Besar as it had been a favourite of mine ever since SCS Butter brought me there in 2004. I had just returned from living in Bangkok for 2 years, so Thai food was still a very large part of my life. Nowadays, I don't eat as much Thai food anymore. Part of the reason had been that I found the Thai food in Singapore to be not as authentic as it was in Bangkok. So I only eat Thai when I am on holidays. I am sure that over the last five years or so, there must have been some authentic Thai places that have opened up in Singapore, however, I have not kept up with the Thai food scene as it has just not been on my culinary radar.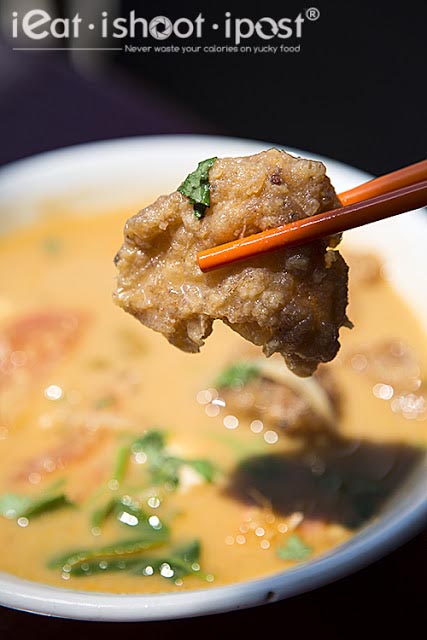 Anyway, a very kind reader wrote in to me one day that Northern Thai had moved to a new location that happened to be in a coffeeshop which I drive past almost every week. That sort of brought back fond memories of the Tom Yum soup at Northern Thai and so I decided it was time to re-ignite my taste for Tom Yum again.
Their style of Tom Yum Soup is a little different from the more familiar clear Tom Yum soup. The owner chef, Khun Noi told me that this is a style of Tom Yum soup is similar to those found in the Northern part of Thailand. However, she adds that it has since been modified to suit our local palate. The soup is just as I remembered it 6 years ago. It has just the right balance of hot, sour and umami with strong notes of lemongrass and Kaffir lime leaves. Unlike the more common Tom Yum soup which is clear, this one has got a bit more body, like a Tom Kha Gai, but I was told that unlike Tom Kha Gai, there is no coconut milk added to the soup. The fried fish remains my favourite part of the dish. The combination of the fried fish, soaked in the Tom Yum Soup is just one of those things that make one go Aroi Mak Mak!! (Shiok!) 4.5/5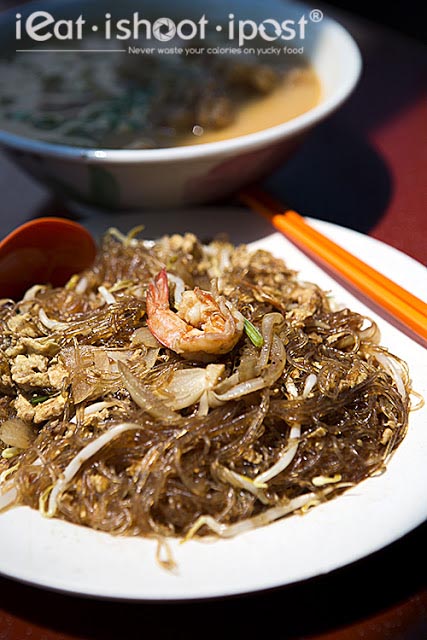 It turns out that the owners of Northern Thai actually run the whole coffeeshop along Upper Paya Lebar road. So when they moved here a few months back, they started off with great ambitions and expanded their menu to include other Thai "Cze Char" dishes like fried fish with Thai chilli sauce. However, over the last few months, they have consolidated their menu somewhat, due to the lack of manpower. Nowadays, they focus on their Tom Yum Soup as well as a few fried carbo dishes like Pad Thai and Pad Woon Sen.
I tried the Pad Woon Sen (fried vermicilli) and it was alright, but not something you would travel all the way there to eat. It is something that you might order if you are there for the Tom Yum Soup and need an extra dish to go along with it. 3.75/5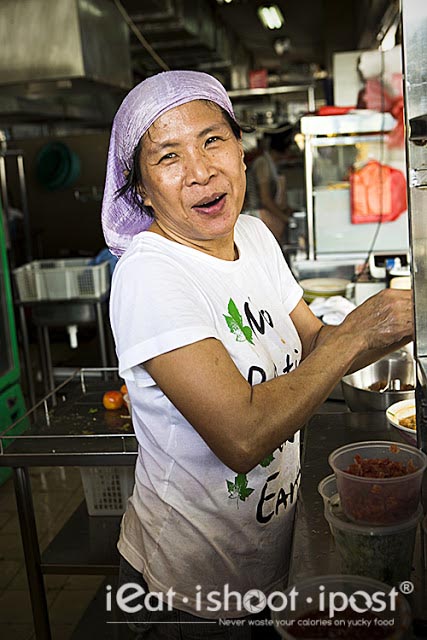 Conclusion
Tom Yum Soup is one of Rockett Girl's most favourite dishes of all time, so I rely a lot on her to tell me if a particular one can make it or not. I am glad to say that she agrees with me on this one and has given her thumbs up. However, we did differ in our opinions about the fried fish. She still prefers her fish slices fresh rather than fried.