Get ready for the 25-hour family event of the year!
IKEA is putting the spotlight on its kitchens – built to withstand the rigours of everyday living with a 25-year guarantee – by opening their doors for 25 hours from 14 June, 10am to 15 June, 11am, with non-stop deals and fun for the whole family!
Among the things happening is the 25-hour Cook-off, where 12 couples will go head-to-head with one another over various challenges in the IKEA kitchens at both Alexandra and Tampines. I have been invited to be one of the judges for the event (IKEA Tampines) and I look forward to tekaning (punishing) the contestants this weekend. 🙂
But that is not all – there will be great deals round-the-clock, free popcorn and candyfloss for the kids, face painting, balloon sculpturing, cupcake making, cooking demos and of course, food! Some lucky customers might even win a holiday to Sweden! Even taxi drivers who drop customers there in the wee hours of the morning will get a free snack pack.
Here is a list of the activities happening: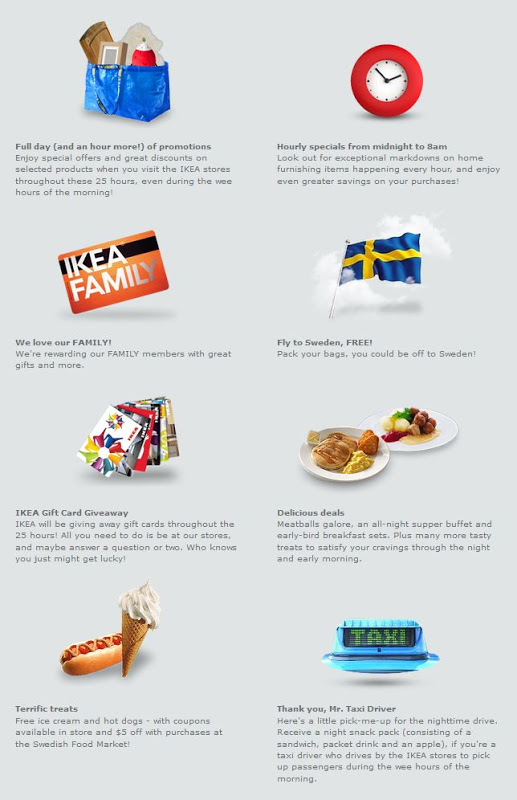 It's gonna be lots of fun for the whole family! So make a date, and I look forward to seeing you there!