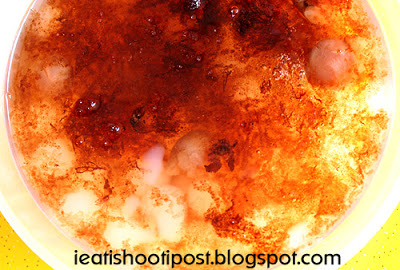 The concept of the Food Nazi was popularized by Seinfeld and it is a term I use for food sellers who have such a great following that they can afford to be cantankerous but people are still willing to suffer abuse in order to eat their stuff.
Now what is the difference between a Food Nazi and a food seller who just gives bad service? Somehow you still have that respect for a Food Nazi even though you are a bit scared that he might just nip off the tip of your nose. I have had mean and downright impolite people serving me before and these people really spoil a good appetite. I really have no impetus to patronize their stall anymore. But when a Food Nazi treats you bad, somehow you don't really get angry. In fact, you might find that the bad service is all part and parcel of the whole dining experience. So when I call a hawker a Food Nazi, please don't shun his stall. No, the bad service is all part of the fun.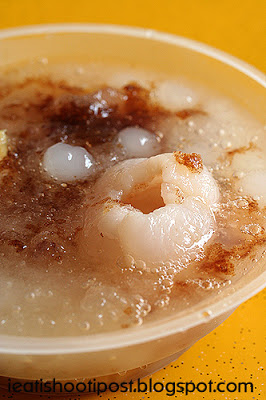 This is the well known Cheng Tng Nazi over at Adam Road. Well known at least to my seasoned makan kakis the HolyC and smart. I just found him to be a tad grumpy that's all. When I asked why his Cold Cheng Tng does not have any longan soup in it, he merely replied that Cold Cheng Tng does not have any longan soup in it. OK, not quite verbal abuse. So what do I need to do to get the real bad service. Maybe he just was not in the mood that day.
The Cheng Tng itself is very cheng (clear) and it was a good Cheng Tng to quench the thirst. There was not really that much ingredients in it. The hot one is better than the cold one. The good thing about the Cheng Tng here is that it is full of that brown frilly stuff which I really like. 4/5
Conclusion
The classic Food Nazi that I know of is in JB and I am planning to blog him one day. If you all know of any other Food Nazis, please write in and let me know!