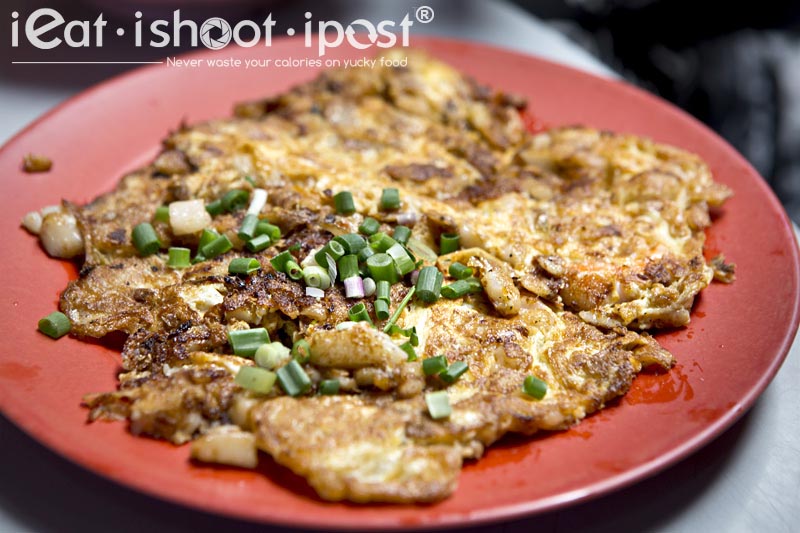 I revisited Lavender Food Square recently and was very pleasantly surprised by the carrot cake there. I have written about them years ago and at the time, the old uncle was quite tight lipped about his carrot cake. I must have caught him at a better time now, either that or he has mellowed down a lot with age.
Still very unpretentious about his carrot cake, he tells me that there is nothing at all special about his carrot cake apart from his frying technique. He does tell me though that he still uses lard which he prepares fresh daily, but mixes it with vegetable oil so that it is not too heavy.
Our kakis gave their thumbs at the sight of the carrot cake before even tasting it. It is one of the most visually appealing carrot cakes that I have come across. Expertly fried, crisp on the outside, soft on the inside and he doesn't skimp on the fish sauce and the chye poh. So its a great umami-carbo combination that is sure to excite your taste buds! 4.25/5
Conclusion
If you are hankering for a good carrot cake late at night, this is a good bet as they close at midnight!