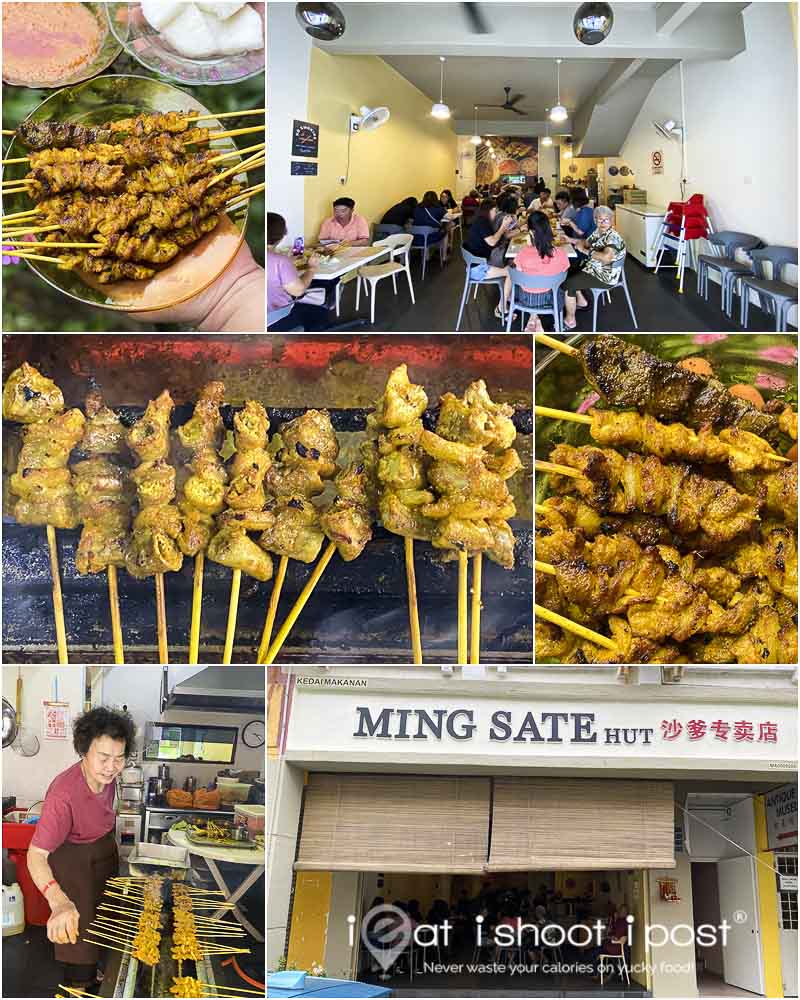 Satay is the one thing that I always look forward to eating in Melaka.  Their Hainanese style satay is different from the version we have here in Singapore.  It's more salty then sweet and provides a nice contrast to the sweet peanut sauce.
Ming's Sate Hut has been around for three generations and is the one that most of our fans have recommended.  The pork satay is excellent. It has a nice flavour that lingers at the back of the palate which makes it rather special.  The gravy is made with pineapple puree and is quite mild which means you can eat quite a bit of it without feeling to jialak!  This is the one place I'd go back to for satay the next time I return to Melaka!  4.5/5
Ming Sate Hut
Jalan Pm 4, Plaza Mahkota, 75000 Melaka, Malaysia
Map and Details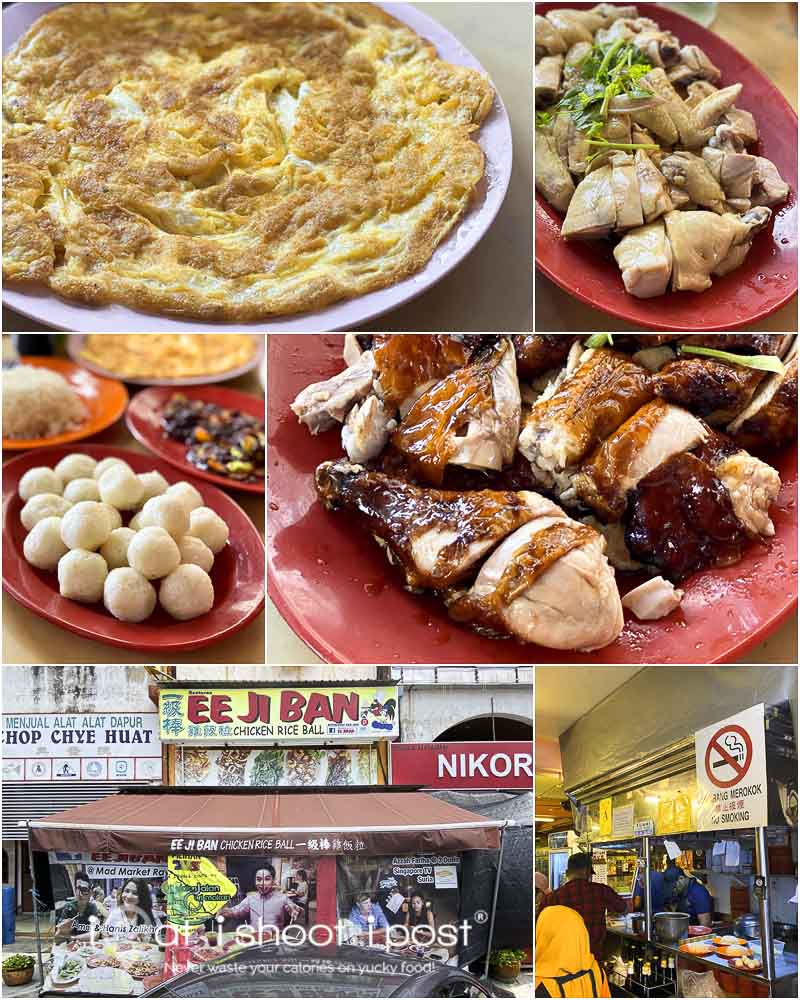 Malacca is famous for chicken rice balls and this particular stall which is located near Hatten Hotel is one of the better known places.  I have eaten chicken rice balls on several occasions but I have never really found a passion for them.  Traditionally, the rice is rolled into balls so that they can be easily eaten when the family goes to pay respects to their ancestors during the Ching Ming festival.  As such, I have always found them to be a little awkward to eat on a plate with utensils.  The compacted rice needs to be broken apart which really negates the need to make them into balls in the first place!  But they still hold a fascination many foodies especially when they visit Malacca.
Although this place is known for their rice balls, the star dish for me was their "roasted" (Its actually deep fried) chicken and their cinchalok omelette. It's worth heading back just for these two dishes!  4.25/5 The chicken rice could be more fragrant and I found the rice balls to be a little mushy.  Their white chicken is also quite average.
Ee Ji Ban Chicken Rice Ball (Halal)
275, Jalan Melaka Raya 3, Taman Melaka Raya, 75000 Melaka, Malaysia
Map and Details
NB:  They are opened on the 1st day of Chinese New Year!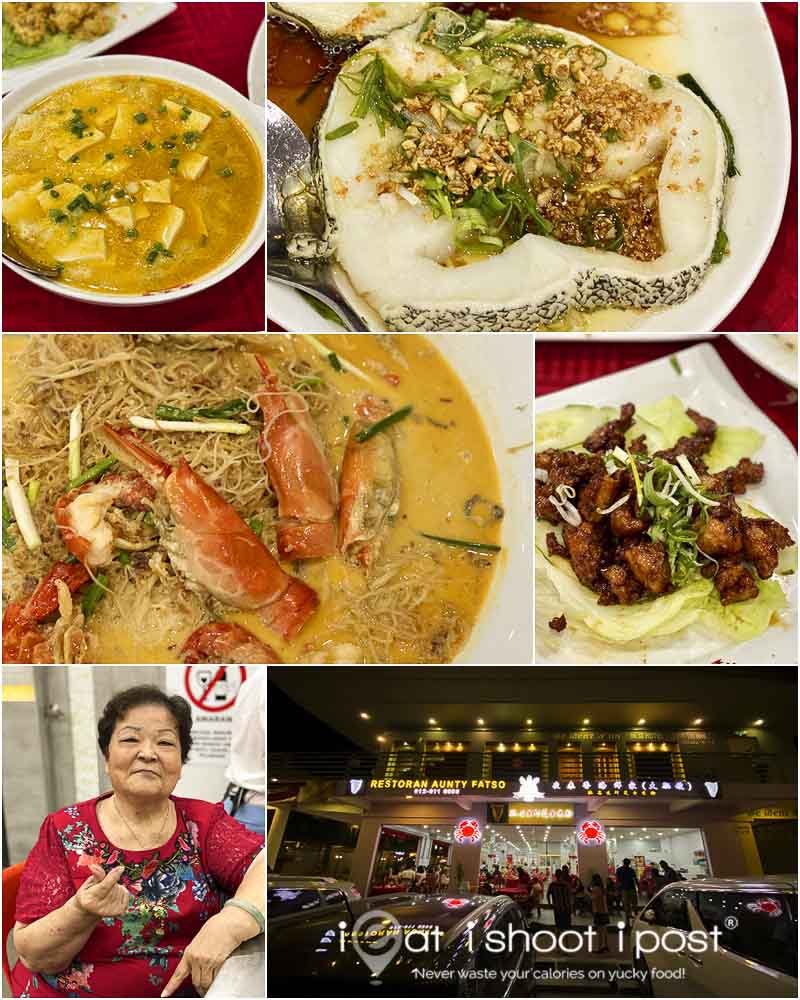 There are many zi char gems to be uncovered in Malacca and this time round we visited Aunty Fatso!  Aunty Fatso is quite a character.  Very friendly and vivacious to customers but fierce like a lioness to her workers.  She jokingly tells us that she married into the family while she was still a slender 20 plus year old but now she weighs 110kg!
The dishes are good overall, even though it was a super busy 1st day of Chinese New Year.  There didn't seem to be any inflation of prices.  Their cheese prawn bee hoon is one of their signatures.  It is good but didn't quite hit the die die must try level.  Their marmite chicken was unexpectedly addiictive!  Steamed cod fish was also done very well and the steaming sauce was very good!  4.25/5
Aunty Fatso Seafood Restaurant
39, Jalan KLJ 1, Taman kota laksamana jaya, 75000 Melaka, Malaysia
+60 12-611 6996
Map and Details
NB:  They are opened on the 1st day of Chinese New Year!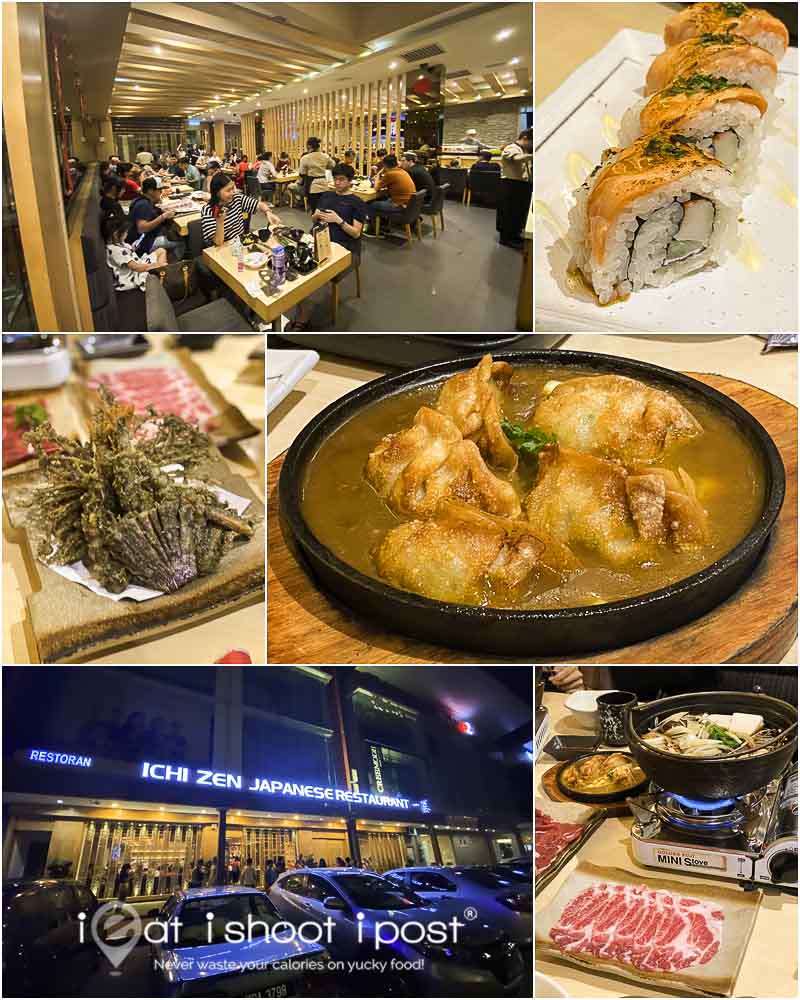 You don't go to Malacca just to have Japanese food of course.  But when you have a whole bunch of teenagers who are wanting something other than local food, then this Japanese restaurant might be a good option.  The food is very good in general, (about the standard of Sushi Tei),  but the prices are much lower.  They do a kuro tempura with black sesame dip which  is pretty unique.   4/25/5
Ichi Zen Japanese Restaurant
Jln KSB 1, Melaka, Malaysia
+60 6-288 0061
Map and Details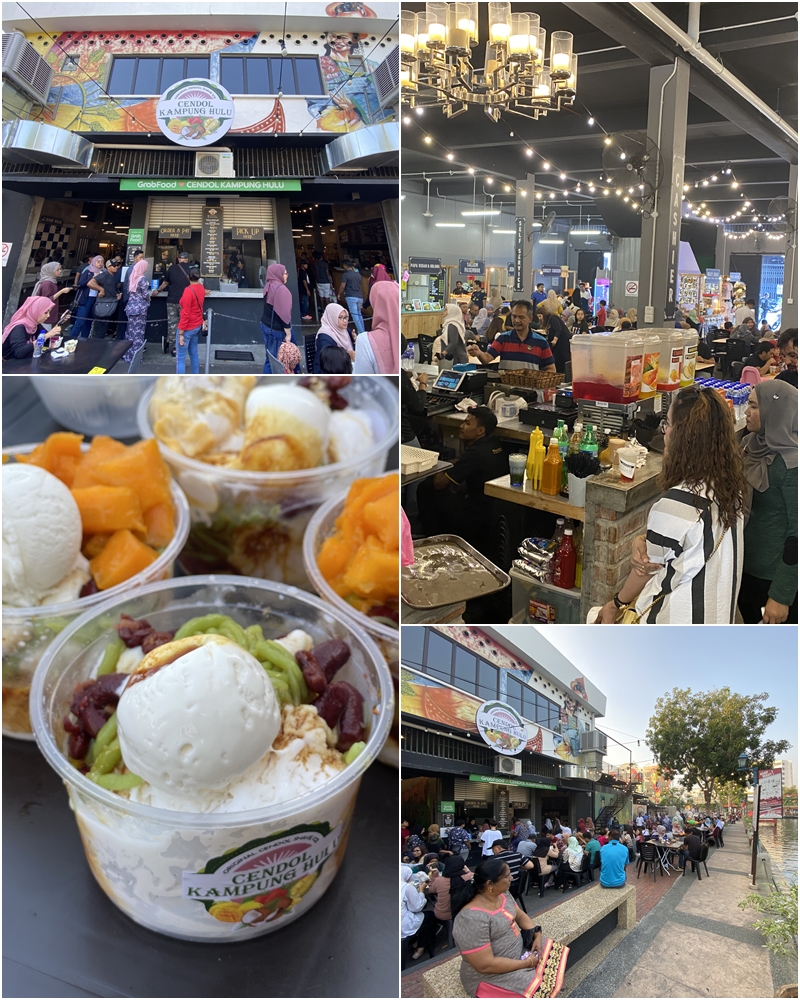 Cendol is another dish that we were looking out for in Malacca.  The place is famous for the eponymous gula melaka so it should be good. However, the few cendols that we managed to try were pretty average, including the one at Jonker 88.  Aunty Koh (see below) is only opened on weekends, so there was no chance of visiting them.  We decided to try this Malay cendolat Kampung Hulu.  The queue was super long and it took us at least 30mins to get our bowl of cendol!  It wasn't quite what we expected.  Instead of shaved ice, it was shaved frozen coconut milk which didn't quite melt like normal ice.  The coconut milk also overpowered the gula melaka.  The setting by the river was lovely though. 3.5/5
Cendol Kampung Hulu
No 26, Jalan Kampung Hulu, Kampung Hulu, 75200 Melaka, Malaysia
Map and Details
Check out our previous Malacca Food Trail!