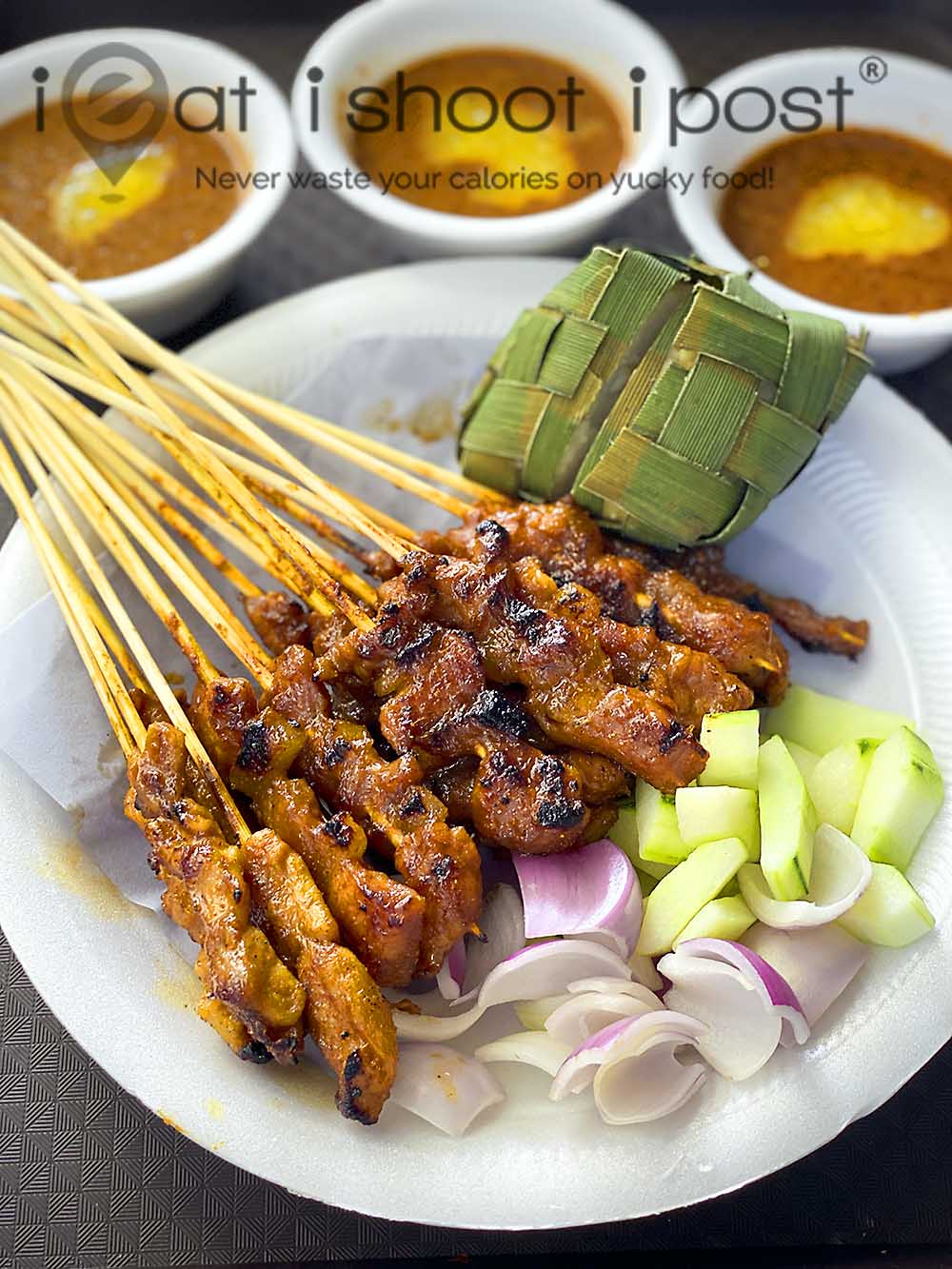 There are two satays stalls listed in the Michelin Guide (Michelin plate) and this stall in Chinatown Complex Food Centre is one of them.  Now I do think the inspectors do a fairly good job at reviewing fine dining establishments, but when it comes to local hawker food, I think they just don't do enough research.   I am not saying 168 CMY Satay is no good,  the satay is quite good or else I wouldn't even be featuring them on this blog.  However, If they wanted to pick two satay stalls to include in the guide, they should at least pick two who still make their own satays rather than just buying from from a manufacturer, right?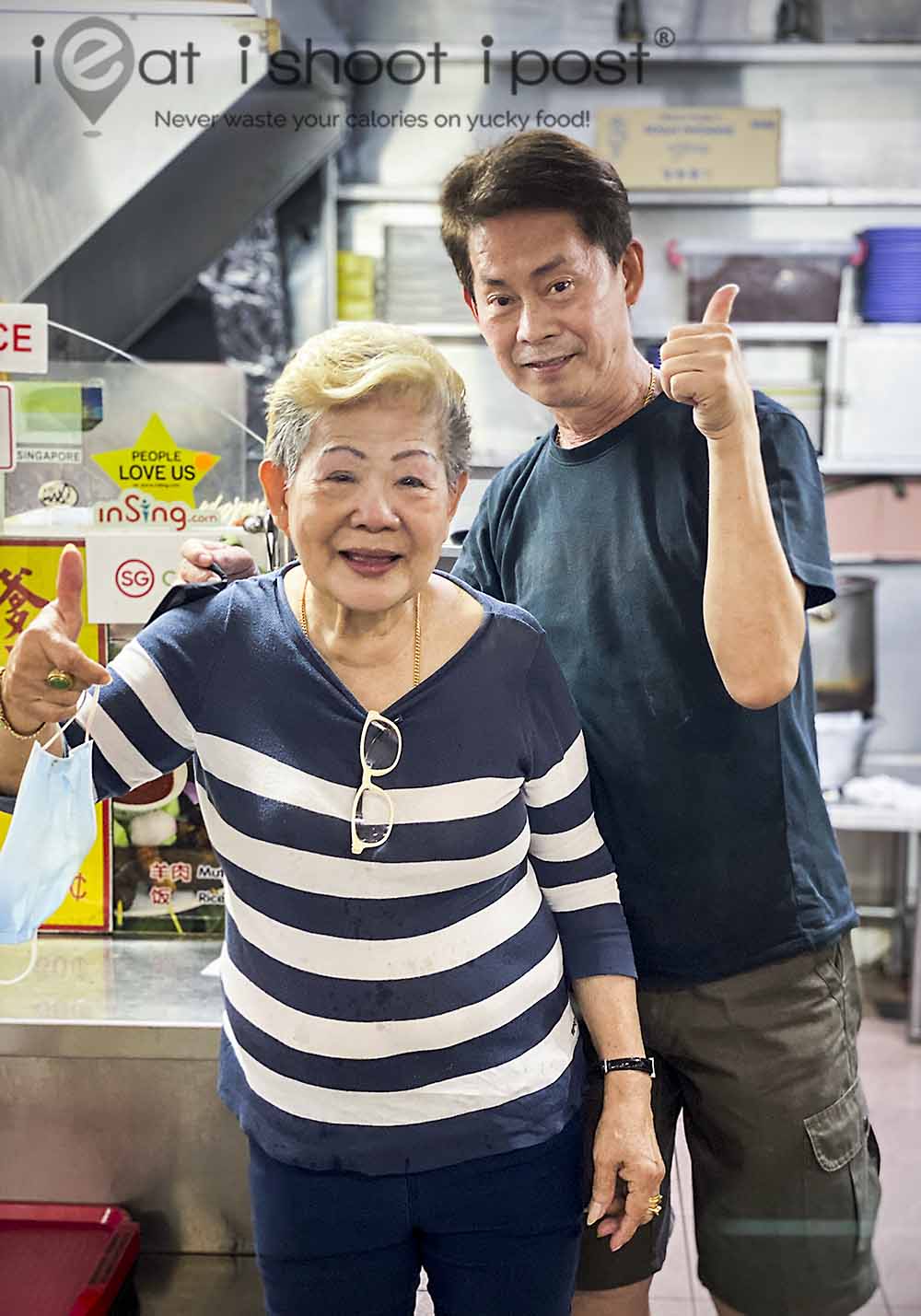 But to be fair to 168 CMY, their satay is delicious.  The meat is tender and well marinated and expertly grilled over charcoal and the gravy is very good.  The owner, Spencer, who started the stall 12 years ago had tasted the satay from many different suppliers before choosing Chun Man Yuan (CMY) to supply their satay.  They are one of the major suppliers of satay and you will be able to find their satay being used at other stalls.
One unfortunate problem with their abbreviation (CMY) is that if you take a fleeting glance at it and you might inadvertently read it as CMI, which in our local lingo means "Cannot Make It"!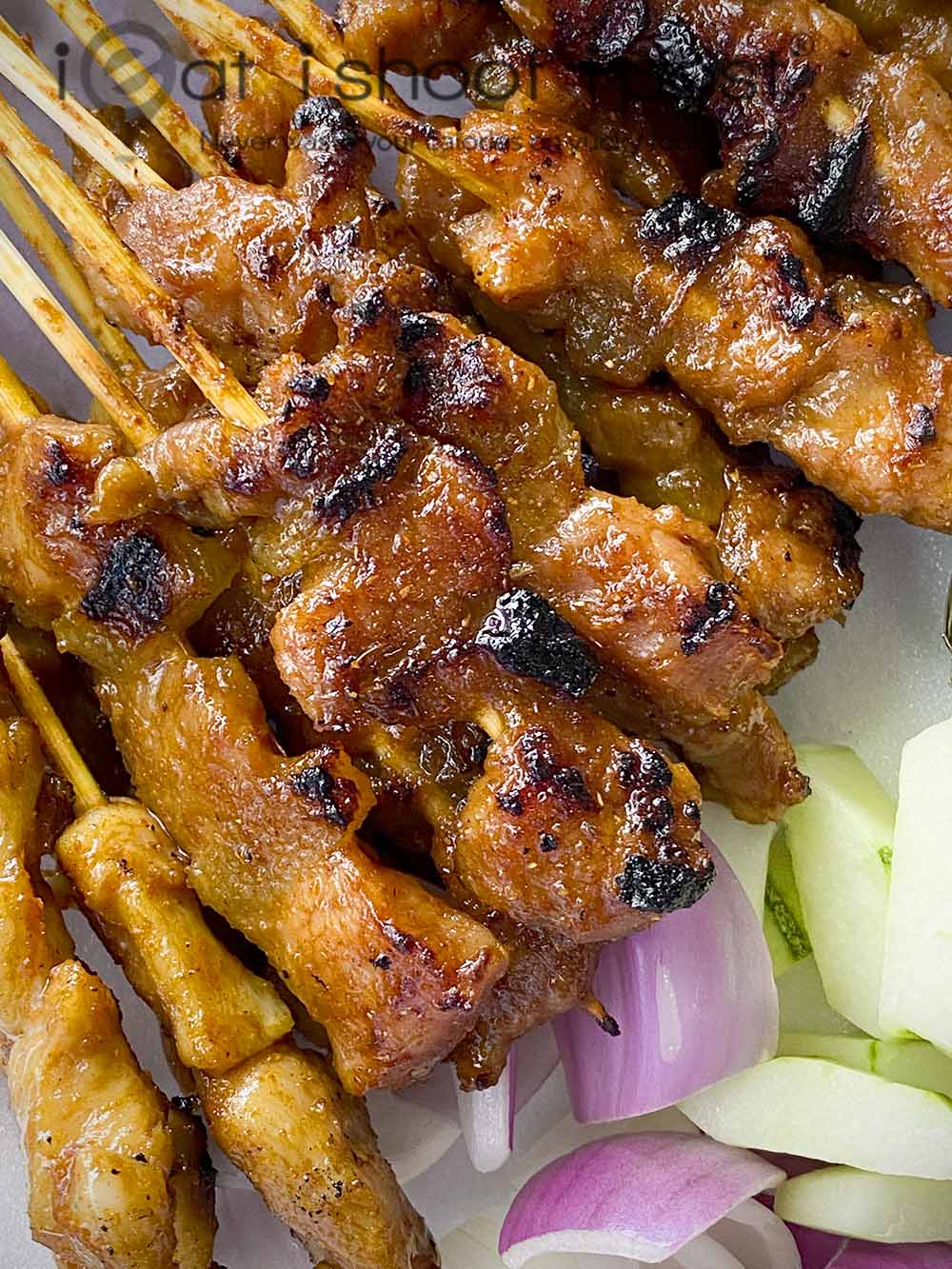 The thing I like about them is that they still keep to the meat, fat, meat, fat, meat configuration which is how I remember what satay was like when I was younger.  Nowadays, some stalls use a meat, fat, meat configuration which means you don't get much meat in each stick whereas others like the ones at Thien Kee would use a meat, meat, fat, meat configuration as some people don't want too much fat.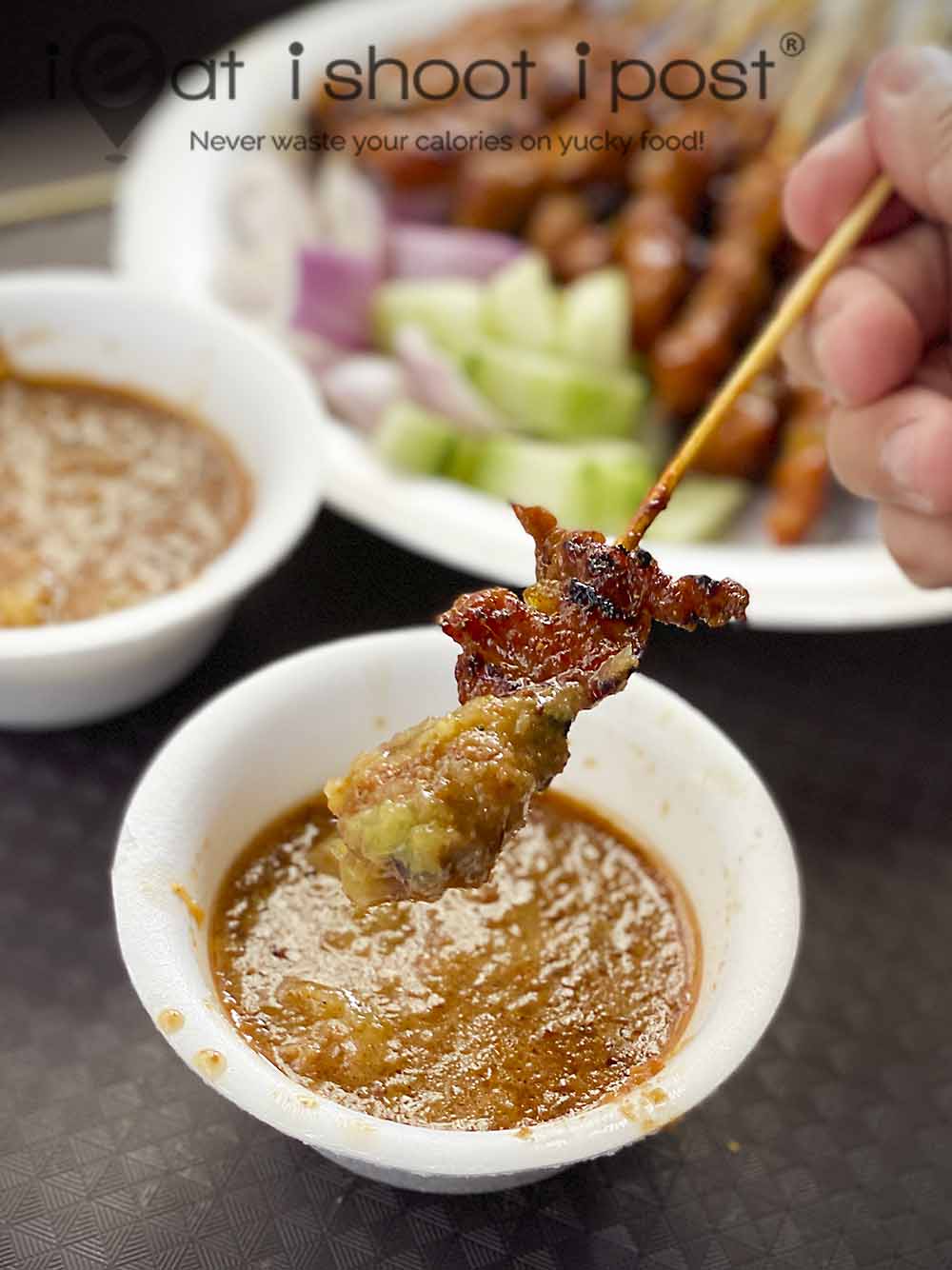 Another thing I do like is that they provide pineapple puree for their satay sauce which makes them more authentic.   The pineapple puree makes a lovely addition to the peanut sauce which I think most people will agree!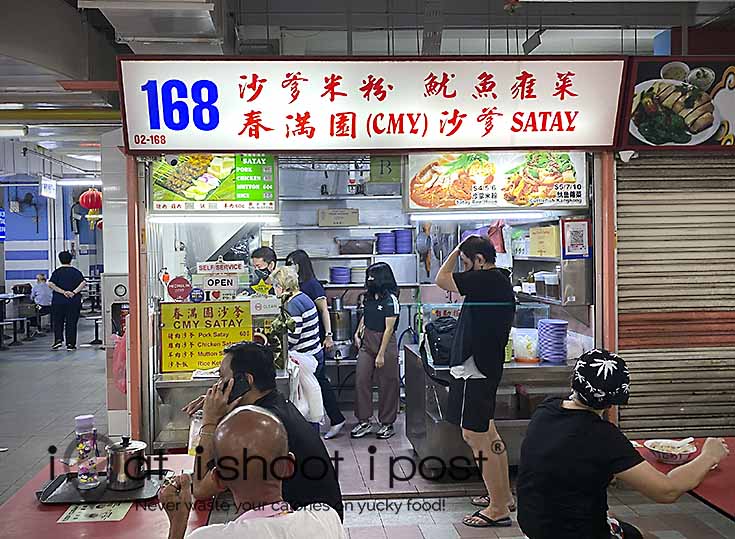 Conclusion
A very competent satay even though they don't make their own.  The satay is grilled over charcoal and they add pineapple puree to the gravy.  4.25/5

Price: 60 cents a stick