Address updated: 27 Feb 2016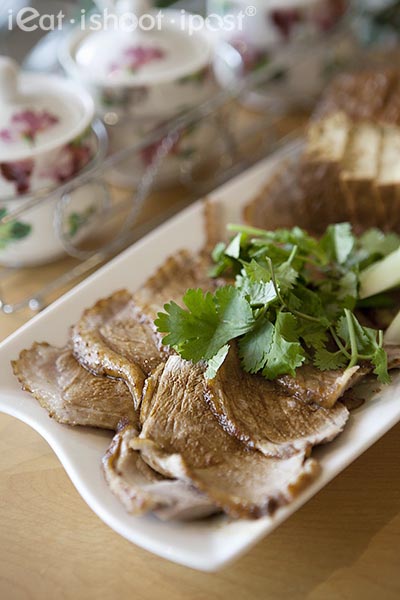 I always get excited about restaurants where the Chef also happens to be the owner of the restaurant. I get even more excited when I find out that the Chef happen to be a 2nd generation owner who has been wokking for the last 30 years. That usually means that the recipes have all been tried and tested by generations of satisfied customers and the wok has been honed thin by the relentless clanging of wok ladle.

Liang Kee has a rich history spanning all the way back to its days at the New Market (Xing Par Sat) built along the Singapore river where Ellenborough market used to be before it was gutted by a fire in 1968. (Where Central now stands) It was there that Mr Ng Bak Liang, a vegetable seller, decided to enter the restaurant business with no prior knowledge about the restaurant business. Almost 40 years later, there are now three different restaurants which are called Liang Kee. The history is a bit convoluted, but what essentially happened in a nutshell (cos I hate to write long stories) is this. The original Liang Kee which was run by his third son Ng Siang Lin subsequently moved to Havelock road where a Taiwanese partner was involved. The partnership split and Mr Ng then opened his restaurant at Robertson Quay. But the Taiwanese partner remained behind and took over the restaurant at Havelock, renaming it G7 Liang Kee. Mr Ng and his 5th brother Hong Seng ran Robertson Quay until the rental got a bit too expensive and they shifted to their current location at Whampoa three years ago. Mr Ng Hong Seng then went on to opened another restaurant near to G7 Liang Kee in Havelock calling it Mu Liang Zai Liang Kee which literally means "Son of Mu Liang" Liang Kee. So there you have it in one breath. If, however, you are the type who like long stories, please check out the ST article here.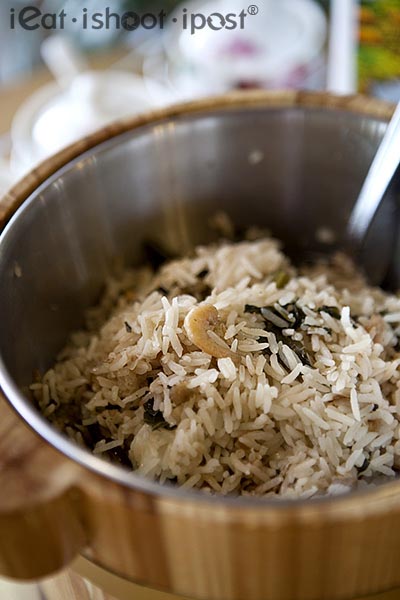 Anyway, Liang Kee is a great place for that family meal and especially if you are looking for some classic Teochew dishes. The braised duck here is very good. The meat is tender and the braising sauce is the classic thin Teochew type and very well balanced. 4.25/5. Another traditional Teochew dish which you might not come across often is the Cabbage Rice. This is the kind of dish that your grandma might have made for you at home. Essentially, it is dried shrimps that have been braised with cabbage and mixed into rice. Mr Ng tells me that they used to make this for their own consumption, but when a customer saw it and requested for it, they decided to add it on the menu. This is one of those nostalgic home dishes that you don't commonly find nowadays. 4/5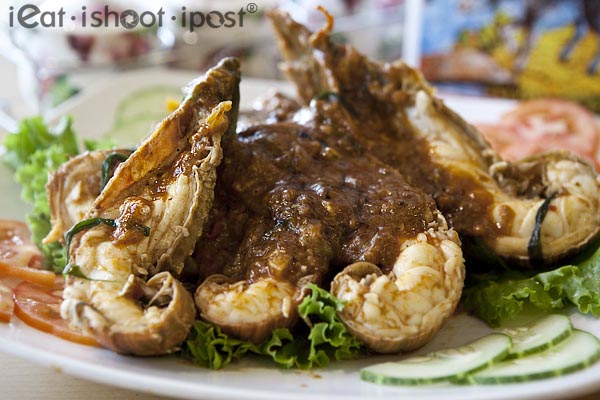 Although the stall started off selling Teochew food, they have since incorporated many of the our local flavours as well. One of the dishes that really wowed us was his Sambal Crayfish. This is one of those, "Really must eat more rice" dishes. The sambal was excellent. It wasn't overly spicy and there was a nice balance of sweet and sour. But it was the umami punch stemming from the generous use of dried shrimps that sealed it for me. The crays were fresh and cooked just nice so that the meat wasn't tough and it combined so well with the sambal. It's a dish that all our kakis said they would order again when they go back. 4.5/5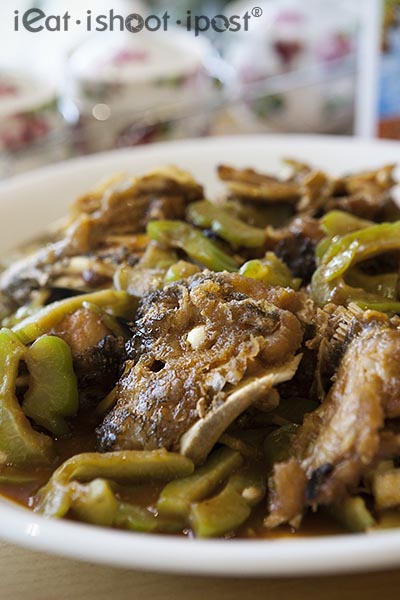 Bittergourd is one of those cuisine conundrums which I am trying to figure out. It is counter intuitive to want to eat something bitter because we are wired to avoid bitter foods since bitterness is usually a warning that the food might be poisonous. However, bittergourd is far from poisonous and indeed has many medicinal properties, the most significant of which are its anti-cancer properties and ability to lower blood sugar. But what I can't figure out is how our ancestors came to use it in cooking? It certainly is an acquired taste and I would admit that as a kid, I hated it. But as with a lot of these things, you begin to like it when you start eating it more frequently. Nowadays, I eat it almost everyday as part of my five green juice regime. I still hate the bitterness when I drink it in the mornings but when bittergourd is stir fried with fish head, the bitterness is balanced by salty, sweet and savoury flavours which make it pretty addictive! 4.25/5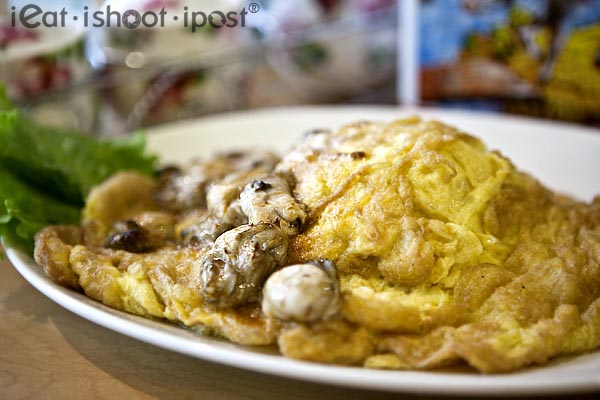 It is amazing how well eggs and oysters go together. Most oyster aficionados would frown upon a cooked oyster, but for me the aroma of freshly sauteed oyster has got that pheromonal property that fuels your gastronomic drive on a subconscious level. The combination of oysters and fluffy fried eggs is almost as good as truffles and scrambled eggs. The flavours combine so well that the only other component left is a bit of saltiness which is perfectly filled by a dash of fish sauce. Phwa, shiok lah! 4/5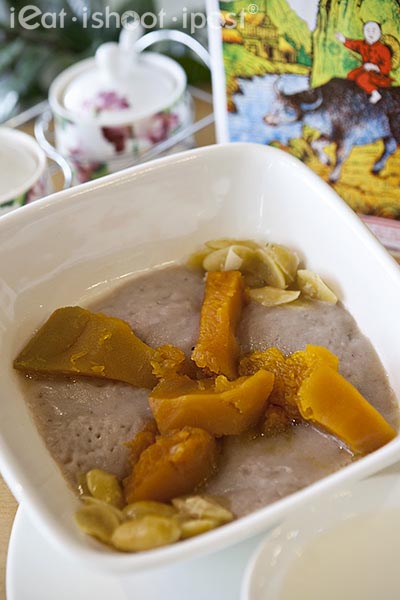 I am a traditionalist when it comes to Orh Nee. I don't know who started omitting the pumpkin and adding coconut and sweetcorn instead, but it sure makes it rather easy to spot an authentic Orh Nee nowadays. To me the gingko nuts and pumpkin are key ingredients to the classic Teochew dish and the presence of coconut milk is sacrilegious. Of course, the other ingredient that no one uses nowadays is the pork lard which has been replaced by vegetable oil for health reasons. What I would give to have a taste of the original Orh Nee! I wonder if one can find it in Swatow? Anyone knows?
The Orh Nee here is still pretty classic, but like most of the others, pork lard is no longer used. Not spectacular but still satisfying for a Teochew Ah Hia like me. 4/5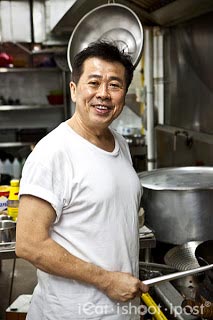 Conclusion
Nice place for some down to earth Teochew and local dishes. Liang Kee has been around for years and fans will be glad to know that they are still alive and well at their new location.