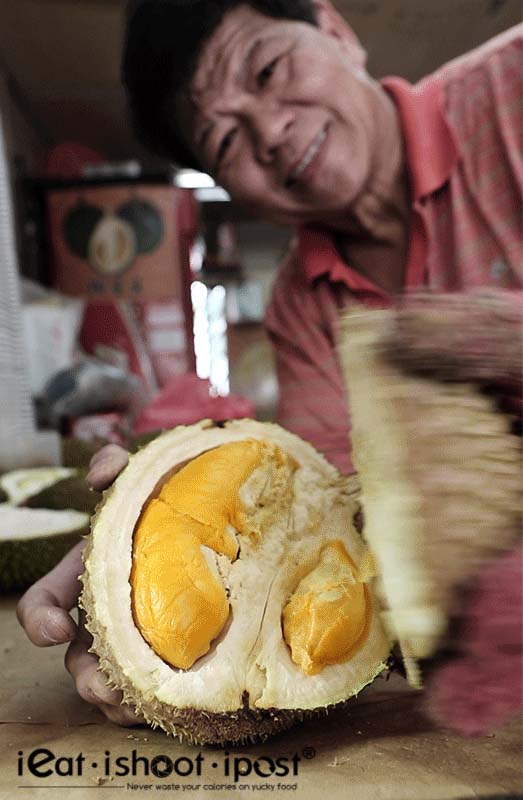 When I was a kid, durian season was very special and we would look forward to it with much anticipation. Nowadays, it feels as if you can get durians throughout the year. That is made possible by the lengthening of the Malaysian durian season as well as the importation of durians from other countries such as Thailand.
The main season for Malaysian durians starts from May and lasts until August with another season from mid October till December. The fruit takes around 120 to 140 days to develop. So right now we are at the end of the mid year season, but the Durian trees are already starting to flower and news from the plantations is that we should be expecting a bumper crop in October if all goes well as there are many flowers on the trees!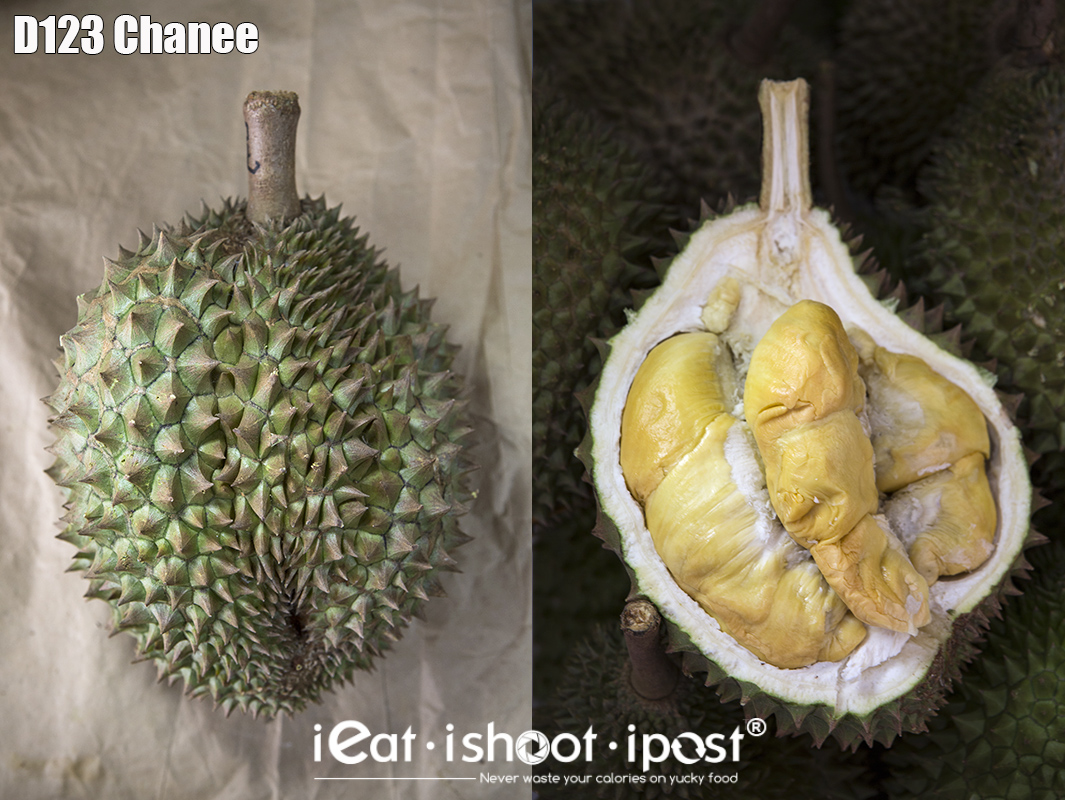 So what do you do if you have a serious durian craving in between seasons? Well, you can still get Thai durians and the one they often import is the D123 Chanee. The fruit is can sometimes be mistaken as a Mao Shan Wang because of its thick yellow flesh and indeed it is sometimes sold at Mao Shan Wang prices. But do not be mistaken. It usually costs only around $5-$6/kg and for that price, it isn't a bad alternative. But you should not be paying $25/kg for such a durian thinking that it is a Mao Shan Wang.
The Chanee is usually a large sized fruit with greyish green husk, and thick thorns with brownish tips. The flesh is golden yellow, thick and creamy and it has a strong aroma. However, compared to a Mao Shan Wang, the flavour is much less complex and it doesn't have that bitterness to balance out the sweetness.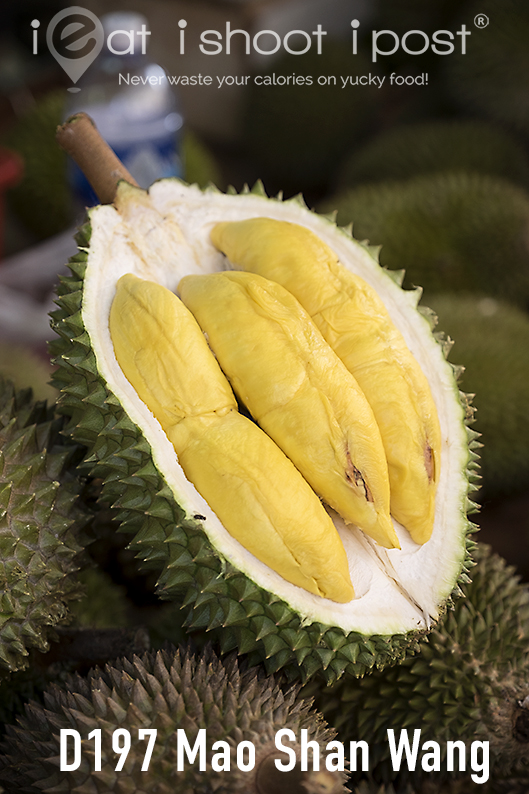 Mr Chia at Kong Lee Hup Kee would occasionally get the odd D123 from his supplier as part of a basket of miscellaneous Durians from the plantation. I was fortunate that he had one for the photoshoot that day. However, he doesn't usually sell the D123 since he closes his shop in between seasons.
Conclusion
This is just a post to compare the D123 Chanee with the D197 Mao Shan Wang since the it is quite commonly seen in between the main Durian Seasons. It is not a bad fruit to eat but the flavour cannot match that of a D197 Mao Shan Wang and you should not be paying top dollar for it.