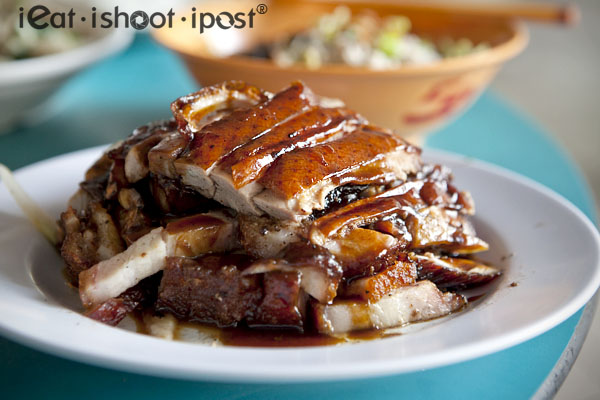 If you are dining at Ghim Moh Food Centre and are hankering for a plate of roast meat, then the stall with the longest queue is invariably Jiu Jiang Shao La. This stall had many fans recommending them, so we had very high expectations.
Our first plate of Sio Bak, Roast Duck and Char Siew was anything but stellar unfortunately. Their marinade was very good but the meat was a tad dry, especially the Char Siew. I would give both the Roast Duck and Sio Bak a 4/5 and was about to give the Char Siew a 3.5/5 when I decided to order another portion. I thought that since so many people supported this stall, it might be because we had arrived when they were just about to close for the day.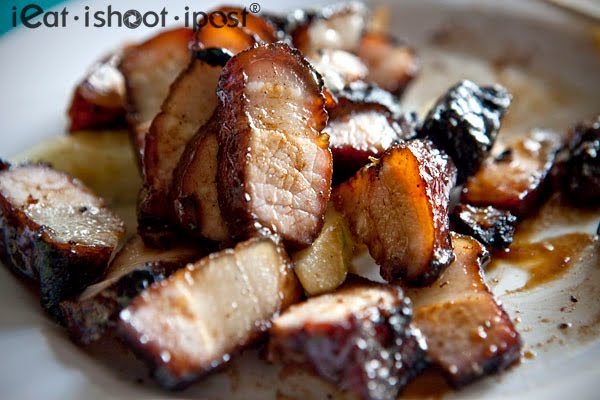 I am glad to say that I managed to get some "Bu Jian Tian" (Pig Armpit) that day which really saved the day. The fattier cut of Char Siew was still juicy and I rather enjoyed the bits of caramelized charred fats. Personally, I would rather have just a few slices of the Bu Jian Tian than to have a whole plate of lean and dry Char Siew.
4.25/5
Conclusion
Jiu Jiang is very good and I would order a plate of roast meat if I was there, but I would not drive all the way there just to eat it.