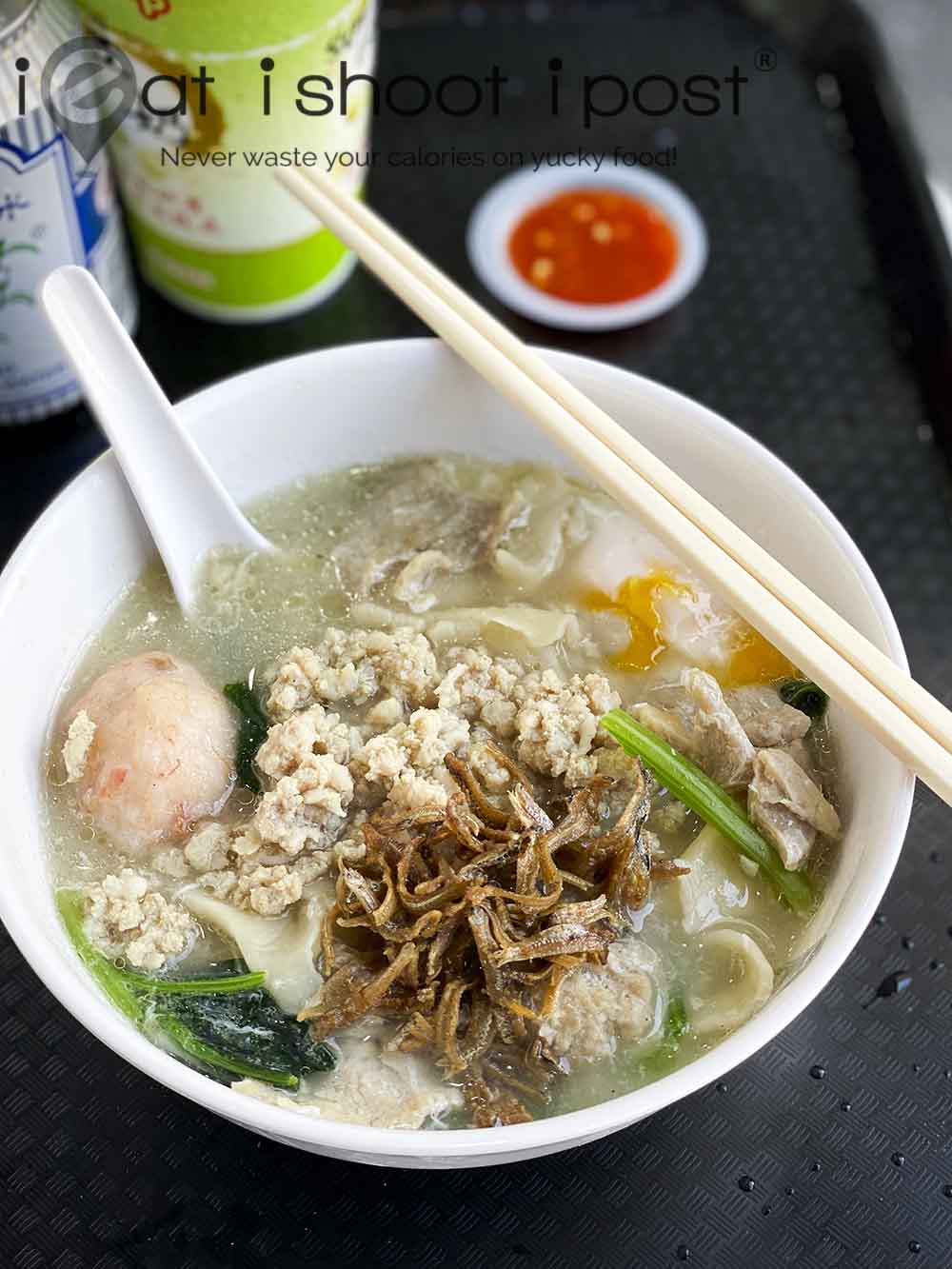 I never grew up eating Mee Hoon Kueh.  My first exposure to it was during my young adulthood when Ban Mian was all the rage. From what I gather, this is one of those homely dishes which many Singaporeans grew up eating.  At its core is the basic hand-torn noodles, which are probably the simplest way of turning flour into something to eat.  All you need is to add water and a bit of salt to some flour, knead it into a dough and then pinch out pieces to cook in a soup.  I can imagine that the world of pasta and noodles must have started like this.
I can also imagine that Ban Mian (Flat noodles) probably evolved from Mee Hoon Kueh.  The laborious process of hand tearing the noodle evolved to rolling out the dough and cutting it, making it easier to produce the noodles in advance, rather than having to do it ala minute which makes it more efficient when you are running a noodle stall.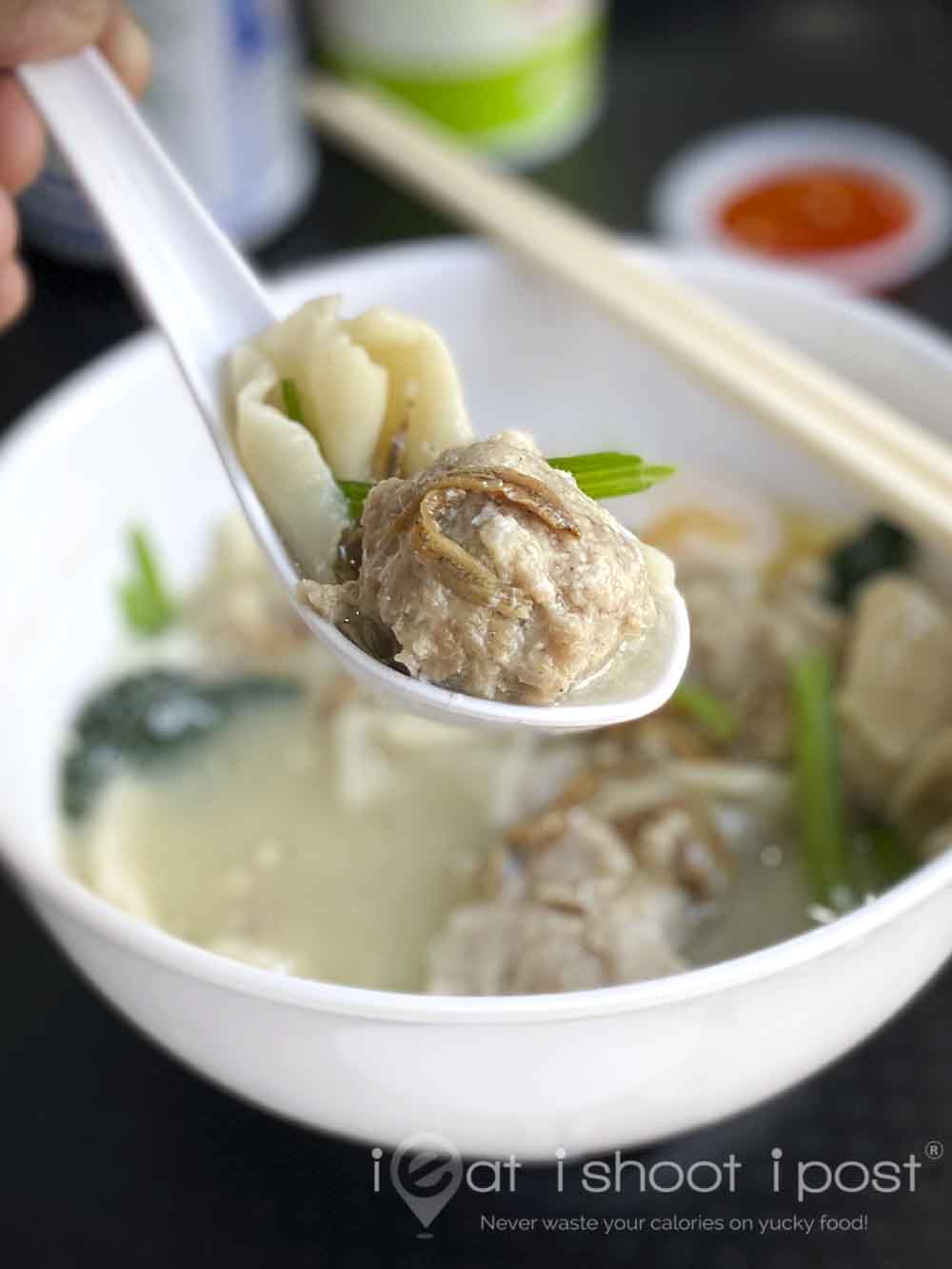 The only difference between Ban Mian and Mee Hoon Kueh is the shape of the noodles.  The soup base is the same.  At home, it could be as simple as a broth made from ikan bilis and soya beans, but the hawker version has evolved over the years to take on its own distinct form which usually includes a mound of crispy fried ikan bilis and freshly cracked egg, together with minced pork and some sort of vegetables, notably sayur manis or what the Chinese like to call "Money" chai.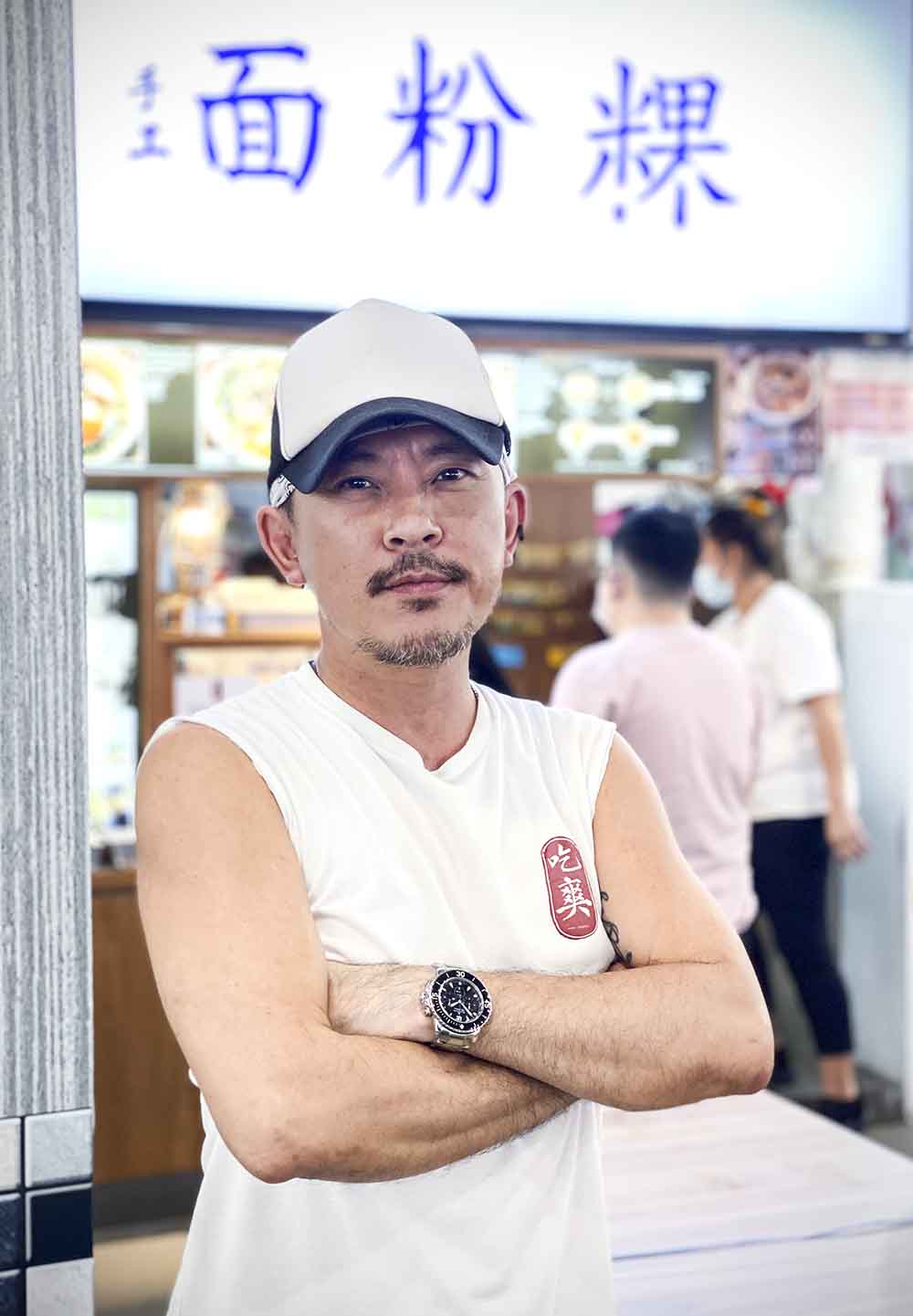 Mee Hoon Kueh has been experiencing another renaissance lately and one of its luminaries is Masterchef finalist, Aaron Wong.  A photographer, diver, and self-taught chef, he was one of the top five finalists in the 1st Masterchef Singapore series.  He opened his first "Jiak Song" stall in Telok Blangah just over a year ago and now has the 2nd stall operating in Bedok.  His third stall is soon to be opened in Tampines.
So, how did he become a hawker sensation in such a short time?  There are several factors.  Being a Masterchef finalist does help to a certain extent, but the real proof is in the pudding.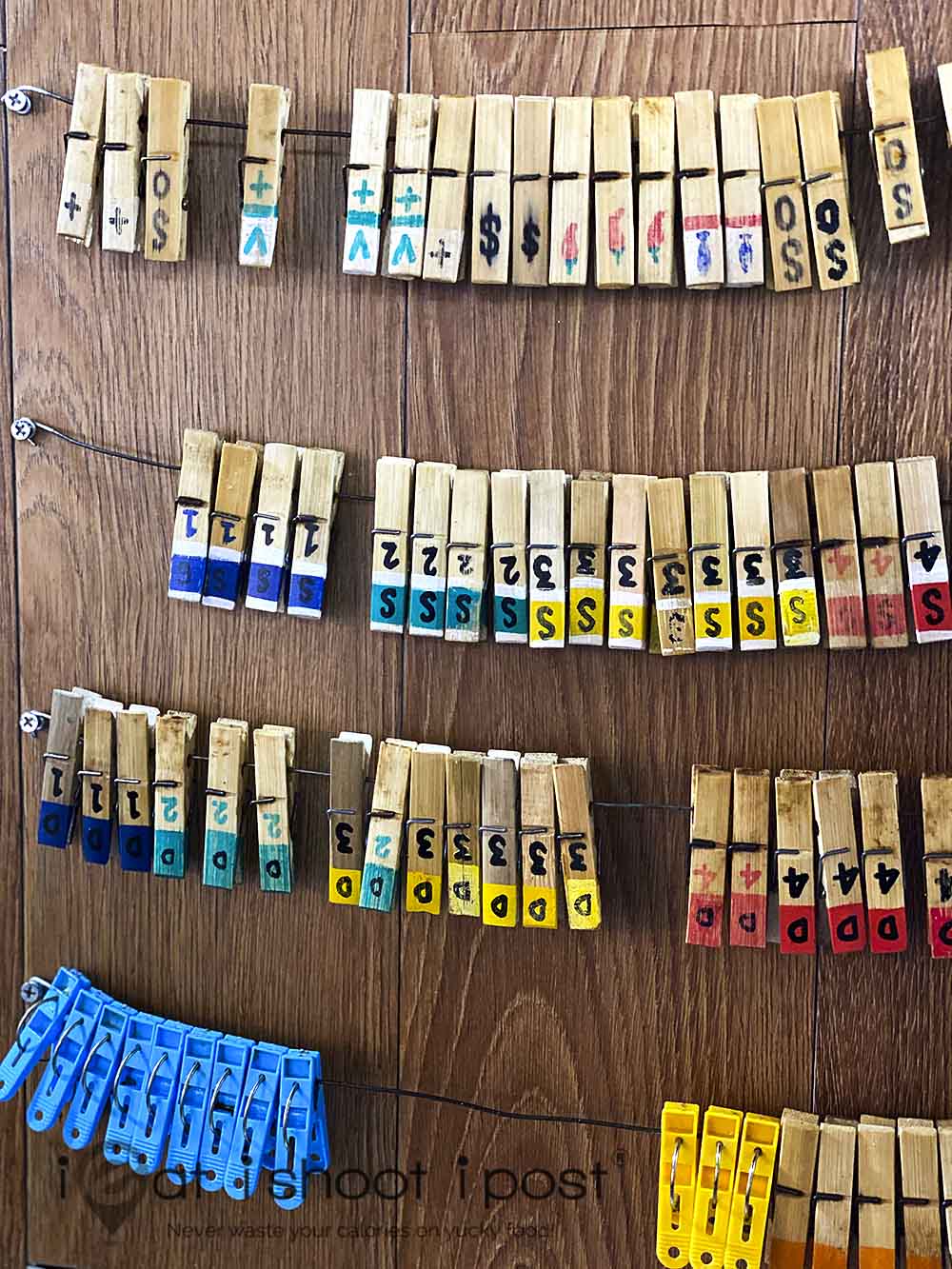 First of all, his bowl of Mee Hoon Kueh is delicious.  From the soup to the kueh to the toppings, each component is done very well and everything comes together in harmony to produce a serious bowl of comfort. The soup is a little thicker and more velvety than usual and has a hint of smoke in it which is very evident on your first sip.
Aaron tells me that he has made a study of how the Japanese cook Ramen and has modified some of the techniques for his stall.  One major thing that he does differently from other stalls is to par-cook the meatballs, sliced meats, and prawn balls beforehand in order to ensure consistency and cut short the total preparation time during peak periods. However, each bowl is still prepared to order as it still takes the vigorous boiling of the soup and the noodles to produce that creamy texture in the soup.  4.5/5
Aside from that, Aaron has spent much time and effort in ensuring that he has processes in place to produce the same bowl of Mee Hoon Kueh each and every time.  His stall decor,  bowls and cutlery has also been specially designed to evoke that sense of nostalgia in a modern setting which, no doubt, adds to the overall experience.  I think he's got a good thing going and I am sure you will be seeing a stall opening up soon in your neck of the woods!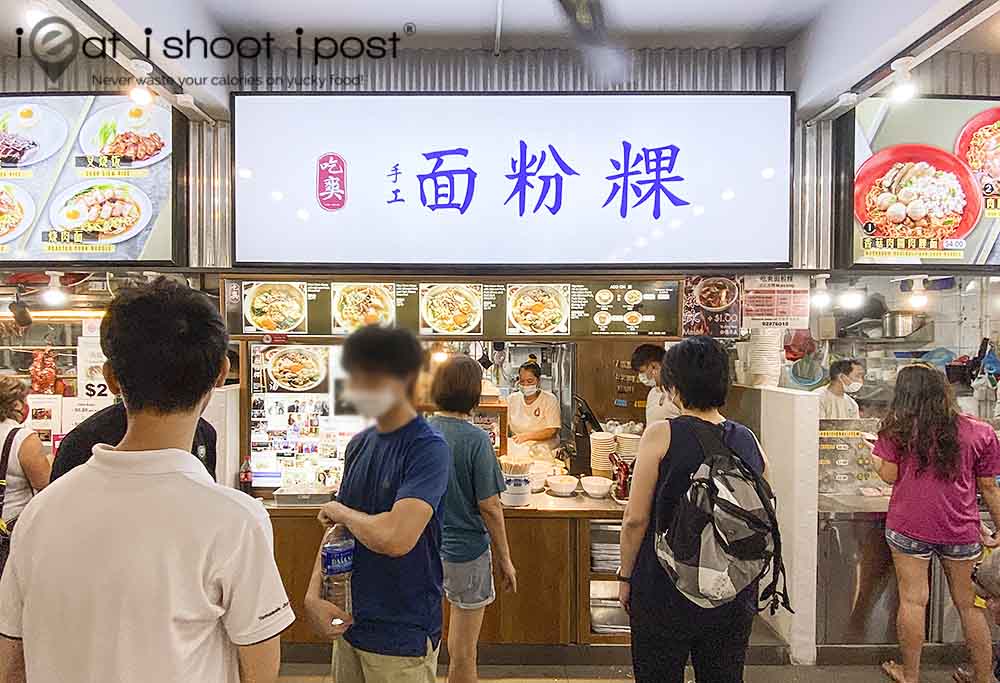 Conclusion
Yummy bowl of comfort food which really lives up to its name.  I am quite sure that any who jiak (eat) the mee hoon kueh will go away feeling very song (satisfied).