With smart, liverpool, iwatch_ueat and tamago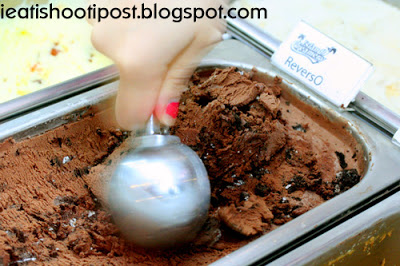 One of our readers insisted that I need to try this ice creamery, so I did.
So what makes this ice creamery so special? Well, it's part of the trend of homemade ice creams that have sprung up all over Singapore in recent years. The ice cream is all made in-house and they offer a range of pretty interesting flavours. The reverso shown above is oreo cookies in chocolate ice cream which was the fave of our Chocolate Queen, iwatch_ueat. My personal favourite was the Kahlua Latte which tastes really good though it could do better with a bit more liquor (But then it will have to be rated RA and not PG). Other exotic flavours include stuff that would make you "Stand up for Singapore", like the Horlicks, Milo, Teh Tarik and Chendol flavours. For those watching their weight, they have lighter flavours like pear sake and other sorbets.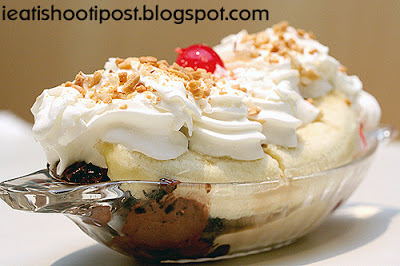 Being homemade ice cream, we are told that they don't use eggs in the cooking process and of course the they use quality ingredients. We found that the texture was nice and creamy but it wasn't overly frothy (too much air) nor was it too rich and it was not overly sweet.
Conclusion
Always great to try something new! Nice place to relax and hang out with friends and enjoy some less common ice cream flavours.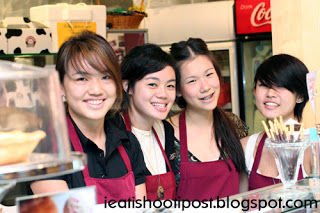 Acknowledgement: Recommended by Andrew Ling