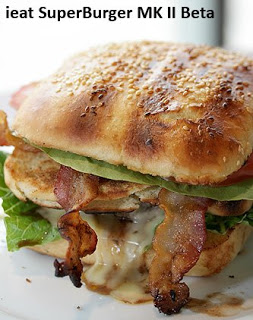 Time flies! The blog is now coming to 2 years old and to celebrate, we are of course having a makan session. Last year, we celebrated our 1st Anniversary at Astons Prime and we managed to raise some money for the Andrew and Grace Home. This year I am trying to do something a little different with a direct impact on the people we are trying bless. I also wanted to do something that can be replicated with other restaurants who might also have a social marketing aspect to their business.
So we are working with Faith Community Baptist Church (FCBC) this year with a group of kids from the Oakley Children Prison Ministry. FCBC run a prison ministry to help people in prison. In their communications with them, they realized that these people are all quite concerned about the well being of their own kids whom they are unable to care for while in prison. Some of these children actually live with their grandparents or aunties/uncles. So "Oakley" was set up in order to provide tuition for these kids as well as to organize activities for them and in a sense, to be an extended family to them.
What we are planning to do is to arrange for the kids to have a 3 course lunch at Aston's new restaurant at The Cathay (Handy Road) and teach them a little bit about dining etiquette, followed by a movie at Cathay. Since the restaurant can only hold 50 people and I know that there are a lot of ieat readers who are keen to contribute to this worthy cause, I have decided to split the session to two. So there will be an earlier session for the kids followed by the main makan session (where you all come in) that will start at 1pm where we will be "Beta testing" the ieat SuperBurger Mk II. Your feedback on the burger will eventually determine what the burger will look like! Aside from that I hope to be able to do an auction to raise money for the kids to buy assessment books, stationeries, etc.
Here are the details:
Venue: Astons Specialities (The Cathay 4th level)
Time: 1pm
Date: 17 August (Sunday)
Tickets: $80 (Suggested donation) Early birds will get a Movie Ticket!
Every ticket will be entitled to either an ieat SuperBurger Mk II or an alternative main course of beef, fish or chicken from the menu.
What you need to do.
Book your seats by emailing me at [email protected]. Please indicate your name, HP number and the amount that you wish to donate.
If you cannot come but wish to make a donation, write a cheque to "FCBC" and mail to: Dr Leslie Tay, Karri Family Clinic, 866A Tampines St 83, #03-05, Singapore 521866. On the back of the cheque write "Oakley – Children Prison Ministry", plus your address if you need a receipt.
If you would like to sponsor door gifts for the kids, or if you can sponsor something for the auction, please write to me at [email protected] Sponsors will be acknowledged on the blog.
Thanks for your generous support and look forward to seeing you all there!
Click here to link to the forum to see the latest updates!
Update: 5 Aug 2008
All seats have already been taken up. But you can still be put on the wait list. Our apologies.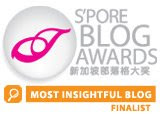 Remember to vote today! Click here