I am not sure if it is fair to enter this Briyani as a challenger because they don't actually sell Indian Briyani. They sell Afghan, Iranian and Turkish Dum Briyani instead. At $5.80 per plate it is definitely one of the more expensive Briyanies around. But as you will see, it is a matter of, "Yi Fen Chian, Yi Fen Huo" (you get what you pay for)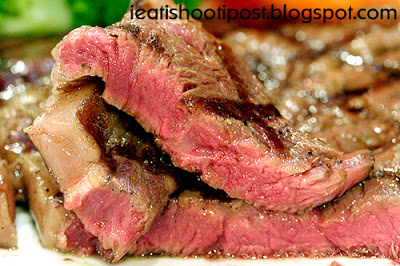 Just look at how beautiful the rice is! Every grain is perfectly steamed, fragrant, aromatic and firm to the bite. They must have used a good grade Basmati. The curry lamb was fantastic. They use the back of the lamb (T-bone I think) to cook the curry, so the meat was very tender. The thing to die for is that Tomato Sambal they provide. It was sweet, not overly spicy and had large pieces of well caramelised onions in it.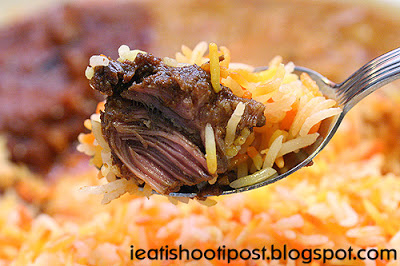 Conclusion
House of Briyani is the winner in this round of the Briyani Challenge! 4.5/5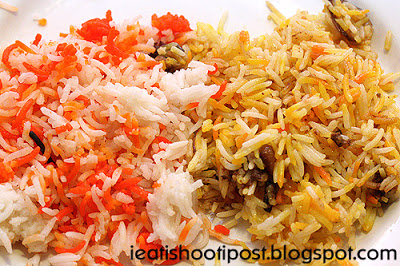 The rice we had was the Afghan version. It was not oily and most similar to what we know as our local Briyani. On the right of the picture above is the Turkish Dum Briyani which is a tad oily and has raisins and nuts in it. I found the Iranian Briyani on the left too much like normal boiled rice.