This stall is closed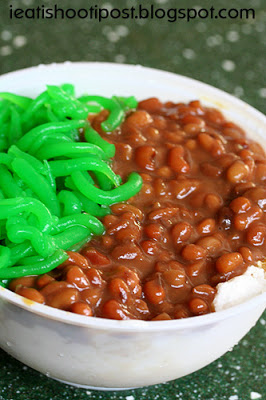 This is one of the more famous Chendols around. I gave it a miss the last time I was in Bedok Interchange because there have been some comments that the standard of the Chendol has dropped. However, this time round, curiosity got the better of me and I had to find out for myself just what the story was with this Chendol.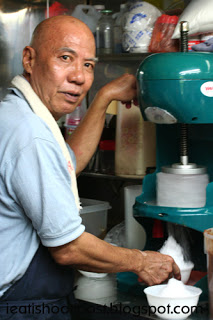 As I was busy taking pics of the Chendol, the curious stallowner came by to see what I was doing. (I was a few stall away from his and he had walked up behind me) He asked the same question most hawkers always ask me: "Are you a journalist?" in which case I always give the same answer: "If I were, does that mean I get a discount?" It never fails to draw out a chuckle and break the ice. Then suddenly his eyes lit up and he remarked that he recognized me as the guy who came by to take pictures of the laksa and the goreng pisang stalls which are just adjacent to his.
He proceeded to tell me about Hollywood Chendol, and how they use only the best red beans, freshly squeezed coconut milk and the biggest chunkiest gula melaka to make their famous Chendol. He also pointed out that the ice shaver they used was specially imported from Taiwan which was able to make extremely fine shaved ice. He was quite a good PR man and a very friendly uncle though he looked like quite a tough guy if he didn't smile!Anyway, the Chendol is indeed very refreshing and the quality ingredients do set it apart from the other Chendols around. What stood out for me were the red beans which were perfectly done such that they were still whole but soft and mushy when you bite into it. He told me they make the green Chendol stuff themselves, but I was unable to differentiate it from the commercially available ones. The gula melaka/coconut was good. Some stalls like to make their coconut cream really rich and thick which can be quite jialat (cause indigestion), I prefer it lighter, so this suits me fine.
4.25/5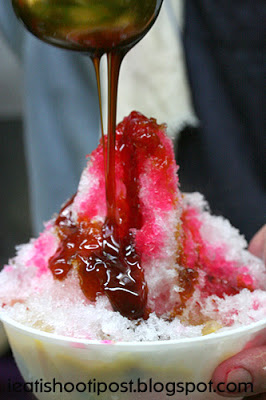 Aside from the Chendol, the other 2 stars are the Ice Jelly and the Ice Kachang. They also have Durian Chendol which I did not try. According to him, the Durian puree is made from D24 durians. I interviewed a Mak Cik who was tucking into hers and she gave me an enthusiastic nod of approval!
One of the more memorable Chendols around. I especially like the generous serving of yummy red beans. Lots of people say the standards have dropped. I thought it was alright. What do you think?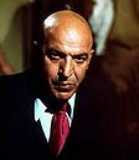 PS: How many of our younger readers actually know about Kojak?