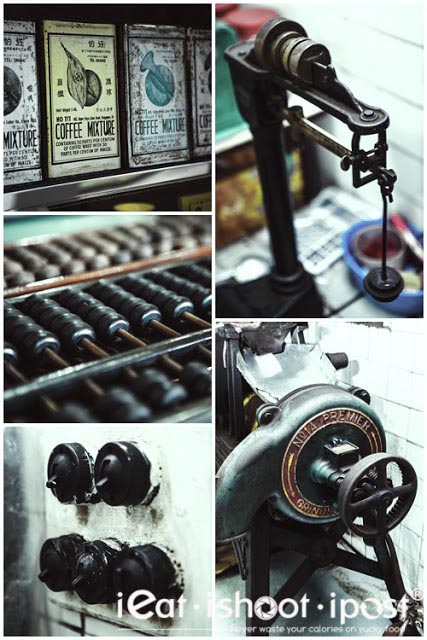 Much has been said about the need to preserve our culinary heritage. So far it has been largely a NATO (No Action Talk Only) affair. However, I am glad that we Singaporeans are slowly waking up to the fact that we need to do something to preserve our precious culinary heritage before it all disappears and we become cultural zombies.
I am glad the our voice was eventually heard in parliament when Mr Baey Yam Keng tabled it in his budget speech. I am not sure what came out of it officially, but at least there is an increased awareness of the impending extinction of some of our most beloved culinary treasures.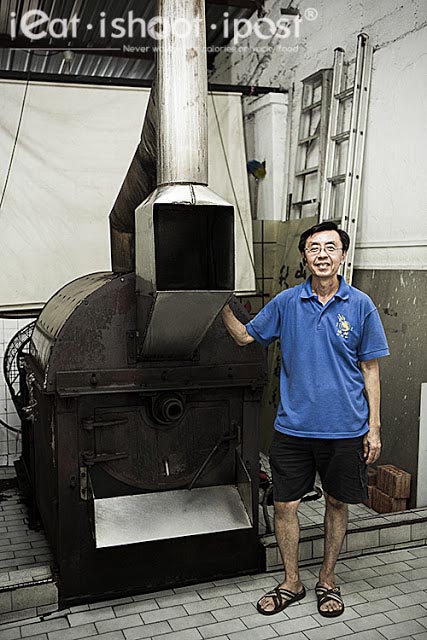 In my conversations with Mr Baey, I highlighted the need to have some sort of Heritage recognition for our traditional crafts in order to protect them from extinction. It's all well and good that we can put such badges on buildings to protect them as Heritage sites, but I feel that it can be extended to include the heritage crafts within the building. We should try to protect and preserve living museums like Ho Tit Coffee Powder factory. Right now the future of the building is under threat as there are rumors of parties trying to buy the whole row of shophouses to convert into Condominiums.
The craft of roasting traditional coffee is also under threat because of high manpower costs as well as local authorities who are putting pressures on them to upgrade in order keep up with modern standards. How are we going to preserve one of the last traditional coffee roasters in Singapore, unless they are granted special status? Would it not make sense to classify such crafts "Heritage" so that they get special consideration from the various authorities ?
Places like Ho Tit, Tan Hock Seng, Kwong Woh Hing and others who are still practicing traditional crafts would benefit greatly from such dispensation from current foreign worker quotas and pharisaic hygiene requirements. Yes, hygiene is of utmost importance but surely we cannot expect a 60 year old establishment to be able to maintain the same standards as a modern factory. If special arrangements can be made about Sushi Chefs not having to wear gloves, then I am sure that the same can be done for our heritage crafts.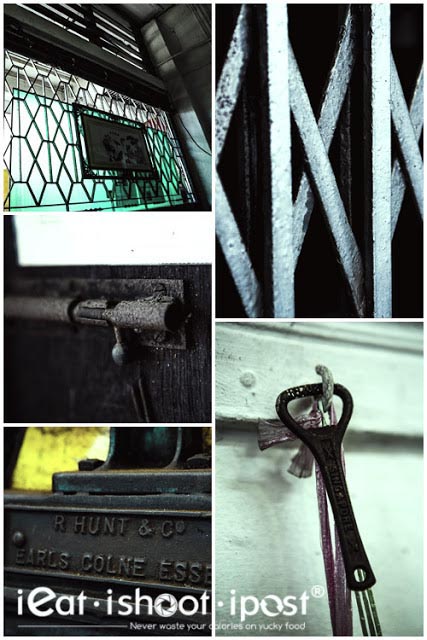 With the current coffee boom in Singapore, it is a shame to see our own Nanyang (Malaysia & Singapore) coffee culture continues to languish. If you think that that cup of Kopi you are drinking is the same as what our forefathers have been enjoying, think again. According to Dominic, the traditional way of roasting coffee is a laborious and smokey affair. As a result many people have upgraded to newer roasters. The really authentic Kopi where the beans are roasted together with sugar, corn and butter is not readily available in Singapore nowadays. Yes, it is true that you can still get the traditional style Kopi which is roasted with sugar but the process has been modified such that the sugar is caramelized first and then roasted with the beans. Even Ho Tit has stopped roasting such coffee beans because of the lack of manpower and their roaster that has been roasting coffee this way for the past 60 years has been lying idle for the past 3 years. Incidentally, in case you are wondering what "White" Coffee is all about, well, White Coffee is simply coffee that is not roasted together with sugar such that the colour is lighter and there is less body. But hold on, doesn't that just make it "Normal" Coffee?
Yep!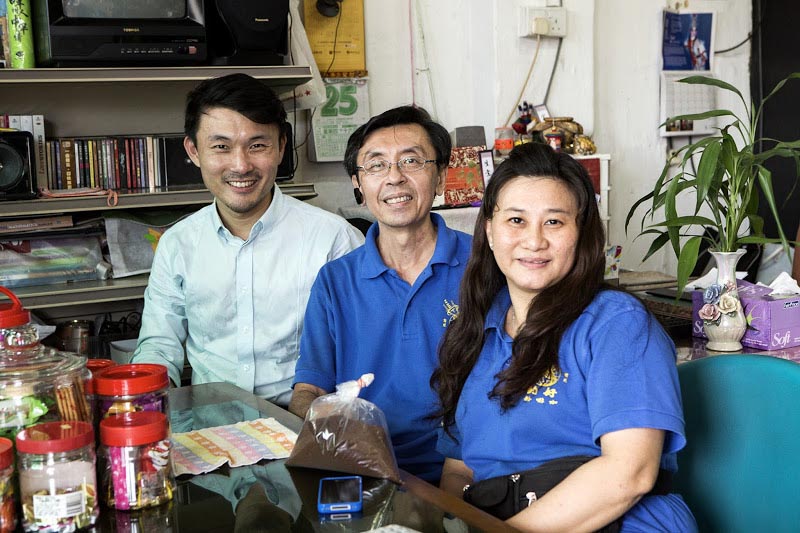 I am glad that Mr Baey has taken a special interest in the preservation of these traditional crafts. That means that concerned foodies like you and I have a voice in parliament. Much more needs to be done on an official level if we are to preserve the dying trades. On a personal level, what you and I can do is to learn to appreciate and enjoy what we have left. I am trying to persuade Dominic and Cynthia to fire up their old roaster to roast some authentic traditional sugar and butter Kopi. That is going to take a lot of effort in terms of manpower. But will we be willing to pay the same price for it as a bag of the coffee powder you use for your expresso machine?
Would you?