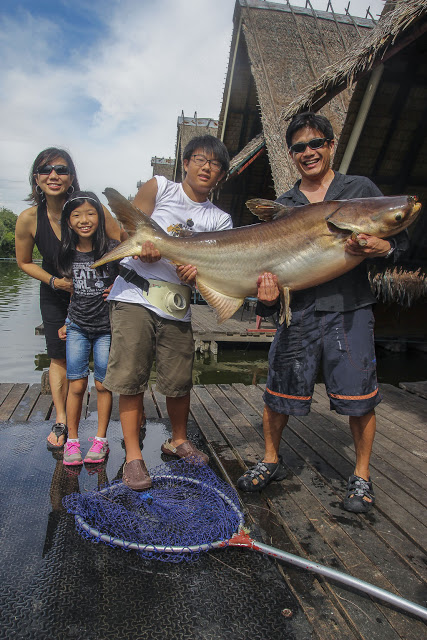 Every time I come home from a fishing trip and show off my catch, my kids would always ask me when I am going to bring them fishing. I usually go a on boat for a few days, so it is not very child friendly. As such I have been looking around for a good place to bring the family fishing. My wife is not too keen on fishing so this place must also have other activities for her as well.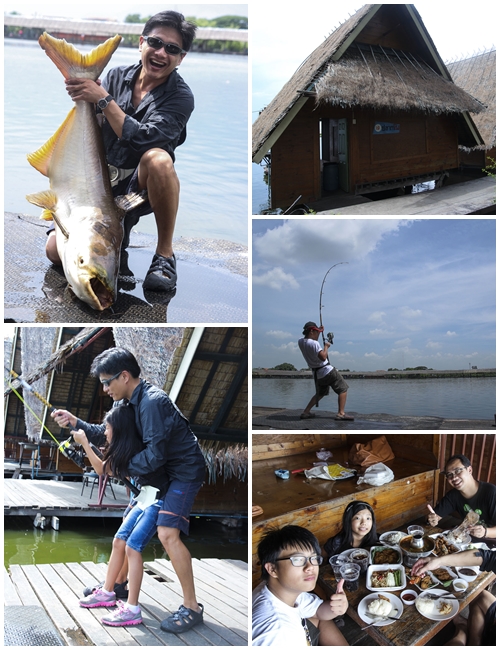 Bangsamran Fishing Park turned out to be exactly what I was looking for. Located 30 minutes from Siam Centre, this huge pond, which is about the size of a football field has around 6000 giant catfish in it. That means that you don't have to wait too long before the fish bites, which is good for beginners and kids.
We opted for a private Bungalow which we camped for the day. We also hired a local fishing guide who did everything for us. It took only 5 minutes before we got our first bite and we had to fight the catfish for about 15 mins before it got tired and we got him to pose for a photo. The kids were ecstatic. Not only was it their first time fishing, the fish were HUGE! By the afternoon, we had caught around 15 fish and everyone was more than happy to go for a nice massage and dinner!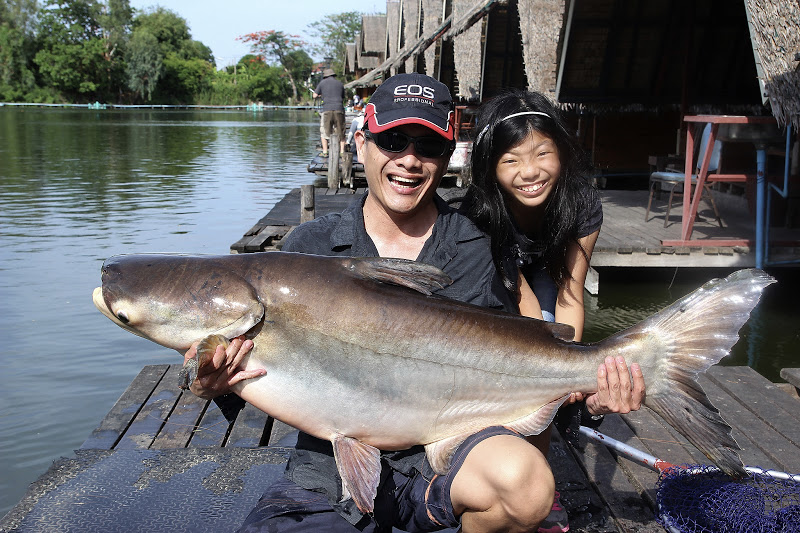 During our time there, it wasn't fishing all the way. In between, we called for our Thai lunch as well as foot reflexology. It is very tiring after each fish, so we had time to rest and enjoy the serenity of the environment. The Bungalows were spartan but comfortable enough and had a TV and a fan. It was an excellent day and I can't think of a better place to bring the family fishing!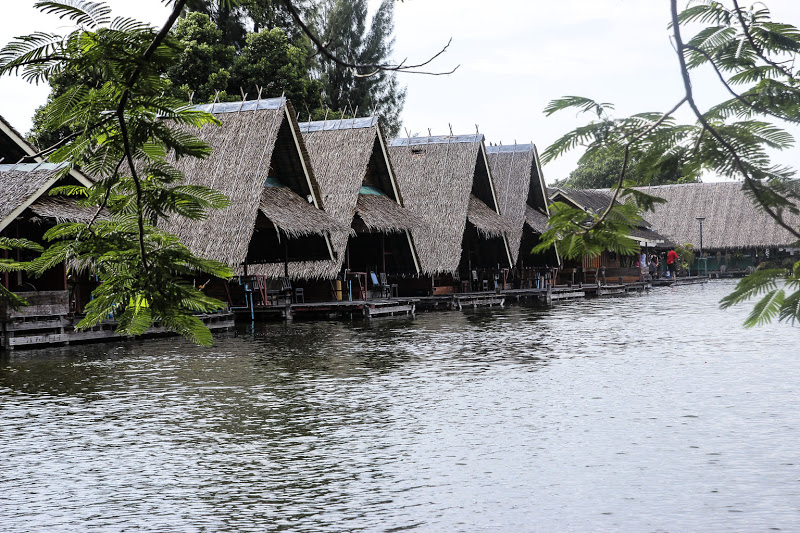 If you search online for Bungsamran Fishing Park, you would probably be confused about the prices there, so just let me clarify.
They charge per fishing session per rod regardless of how many people are fishing. For our family we only paid for one fishing session and one rod because you get really tired after fighting a fish. Trust me, that is all you need. So altogether we paid for 1 session, 1 rod, 1 guide, 1 bungalow and bait. It all come to around $4900+ baht. They operate 2 sessions. The day session is from 9am to 9pm and the night from 9pm to 9am.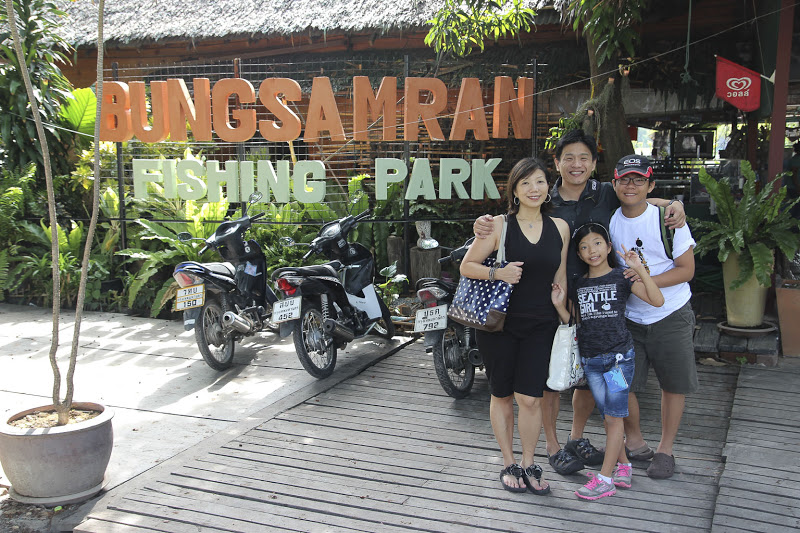 We arranged our day trip from Singapore through Bangkok2tour. They provided a driver for the day who picked us up from the hotel, then to fishing, massage and dinner before bringing us back to the hotel. The service was excellent. Our driver, Khun Tiger spoke excellent English and his Pajero was only 3 months old. The Singapore contact is Danny 97665713,magdan_98@yahoo.com.

If you have been to Bangkok several times and wondering what else is there to do besides MBK and Chinatown, then I highly recommending spending a day fishing at Bungsamran Fishing Park. It's one of the best family bonding activities we have done.