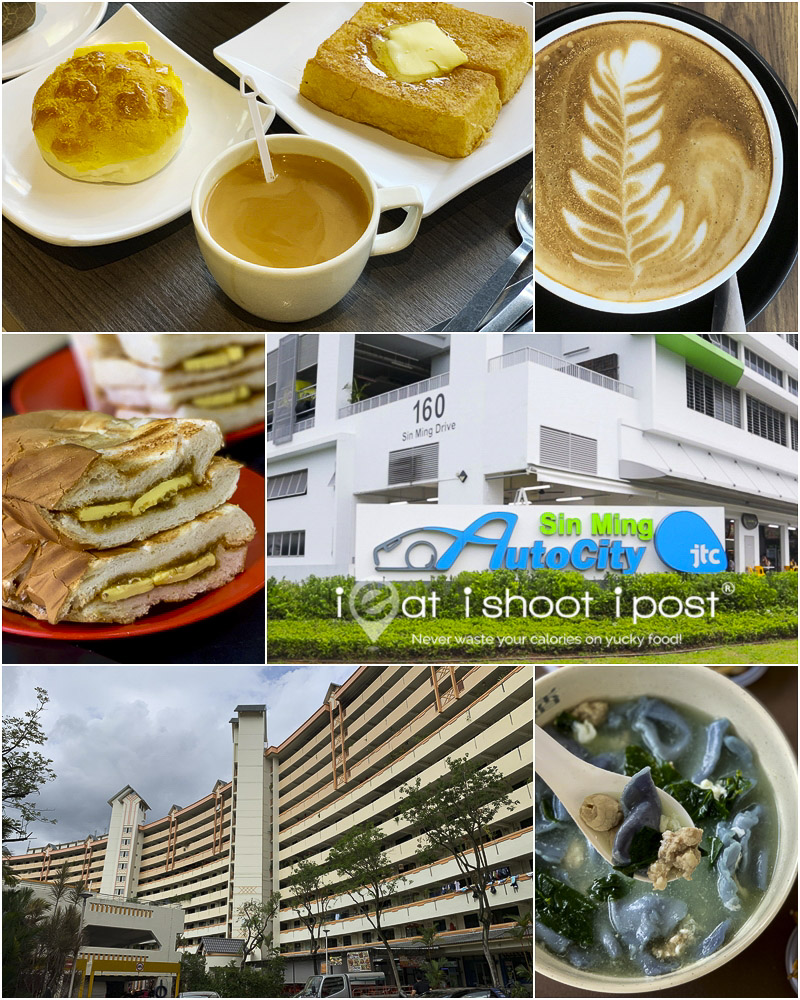 We continue our exploration into our industrial heartlands to uncover good food and hidden gems! In today's trail, we will uncover a coffeeshop where toast is still done over charcoal and where you can see poh piah skin being made by hand. We will also showcase a stall making blue pea mee hoon kway and a cafe that serves a mean lu rou fan! So hit the play button and let's go!
In case you missed our first two industrial estate food trails, you can find them here!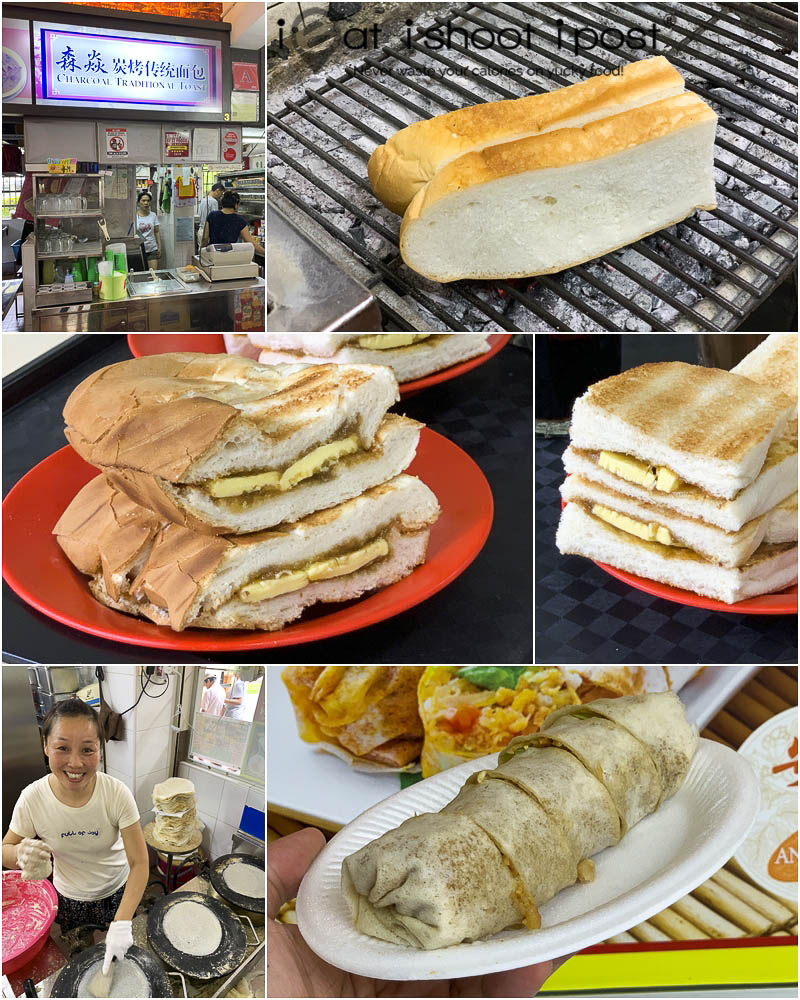 Our first stop is this coffeeshop at which still uses a charcoal stove to toast their breads. This is how I imagine all coffeeshops to be like years ago, but only the very few persistent ones still bother to light a charcoal fire to toast their breads. They used to be at Wah Yen Coffeeshop Eating house when I first wrote about them years ago and what has always impressed me was their crispy French toast which has a lovely crunch you don't find anywhere else! 4.5/5
In the same coffeeshop is also a place where you can watch poh piah skin being made on the spot and our Muslim friends will be glad to know that they are Halal certified! Also in the same coffeeshop is the very famous roti prata stall which still make their own dough.
Charcoal Traditional Toast
24 Sin Ming Rd, #01-51 Jin Fa Kopitiam,
Singapore 570024
Map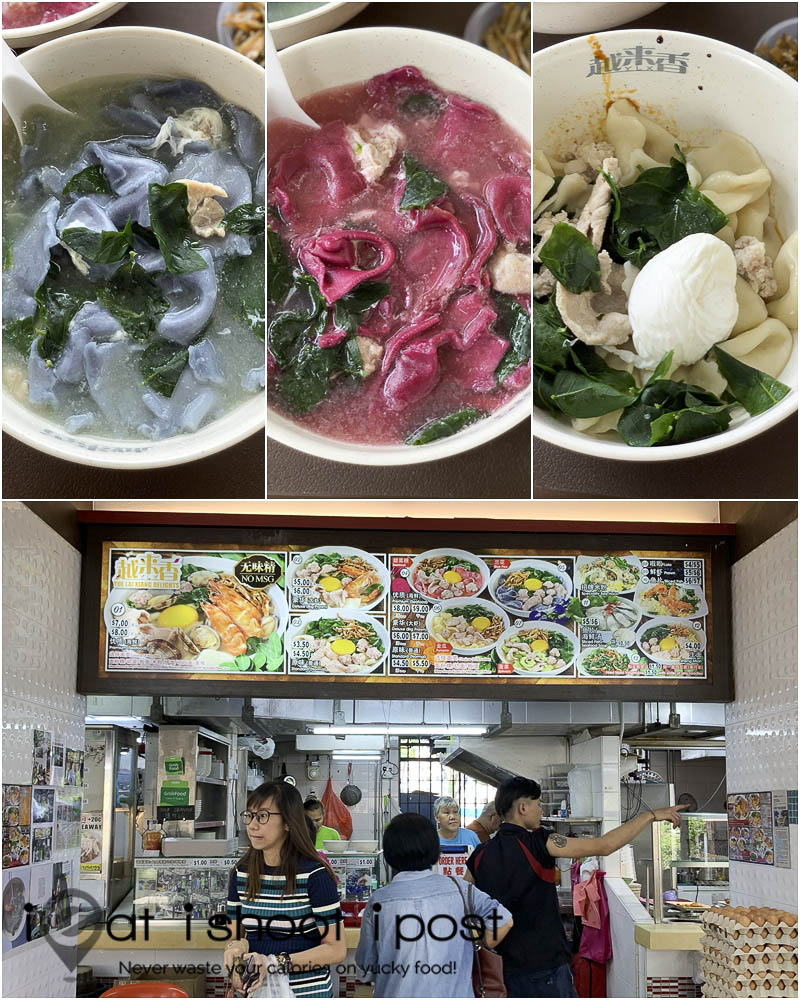 There is nothing better than a bowl of mee hoon kway on days when you just feel like something really carbo-licious. This particular stall boasts that they use all natural ingredients, yet they still managed to serve up something that is tasty and satisfying. I was skeptical at first but it took only one mouthful to understand why this 3 year old stall has been winning lots of fans from all over Singapore. They have moved several times and were last located at Sin Ming Autocity before shifting to this particular coffeeshop this month.
The blue pea mee hoon kueh is made with real blue pea flowers which the stall owner, Joy, grows herself. Personally, I feel that the pale blue colour is rather morbid and the blue pea flower doesn't really add any real flavour to the dish. But, it has won many fans since its introduction, so I shall not try to argue my point. My favourite is the dry version of the plain mee hoon kueh. The homemade chilli sauce is very good and the minced pork, made of fresh Indonesian pork is well seasoned which makes for a hearty and tasty meal! 4.5/5
Yue Lai Xiang Delights
22 Sin Ming Rd, #01-224,
Singapore 570022
7.30am to 4.30pm daily
Map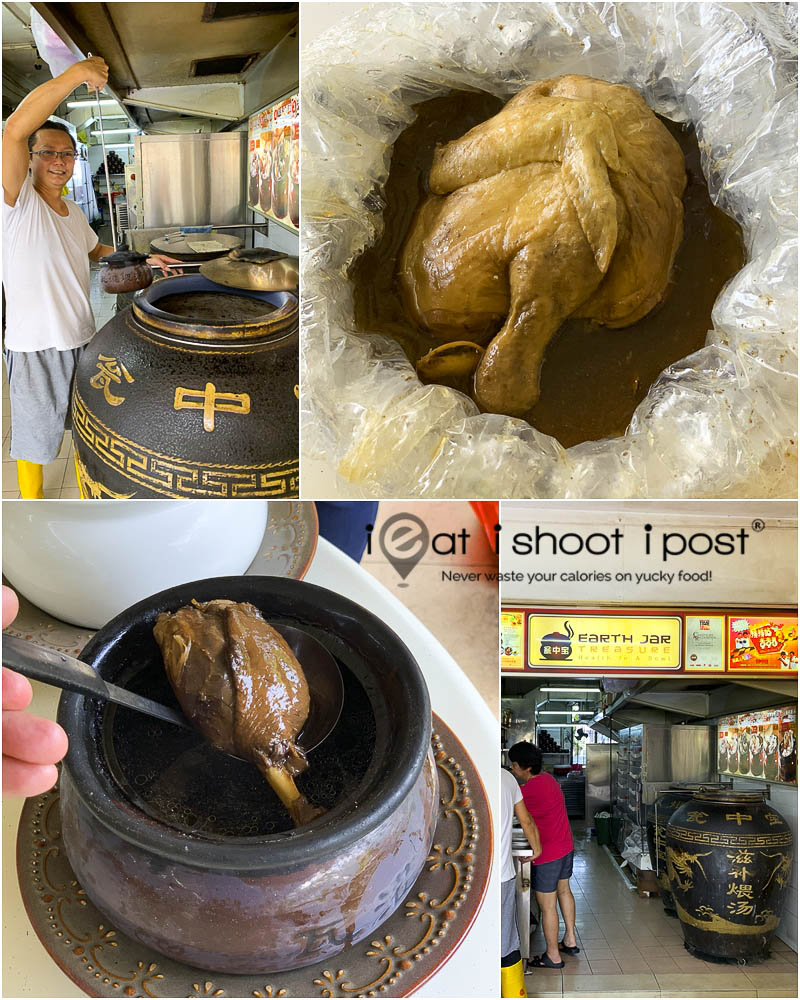 It is good to see Earth Jar Treasure is still thriving since I last wrote about them in 2011. In fact, they are doing so well now that a lot of their soups are no longer baked in the earthern pots, but steamed in commercial steamers! The one which is still charcoal baked in the jars is the 10 herb tonic duck soup which is actually quite nice and doesn't taste too herbal. It's a good tonic for those days when you need a power boost!
Earthen Jar Treasure
22A Sin Ming Rd
Singapore 571022
10am to 8.30pm daily
Map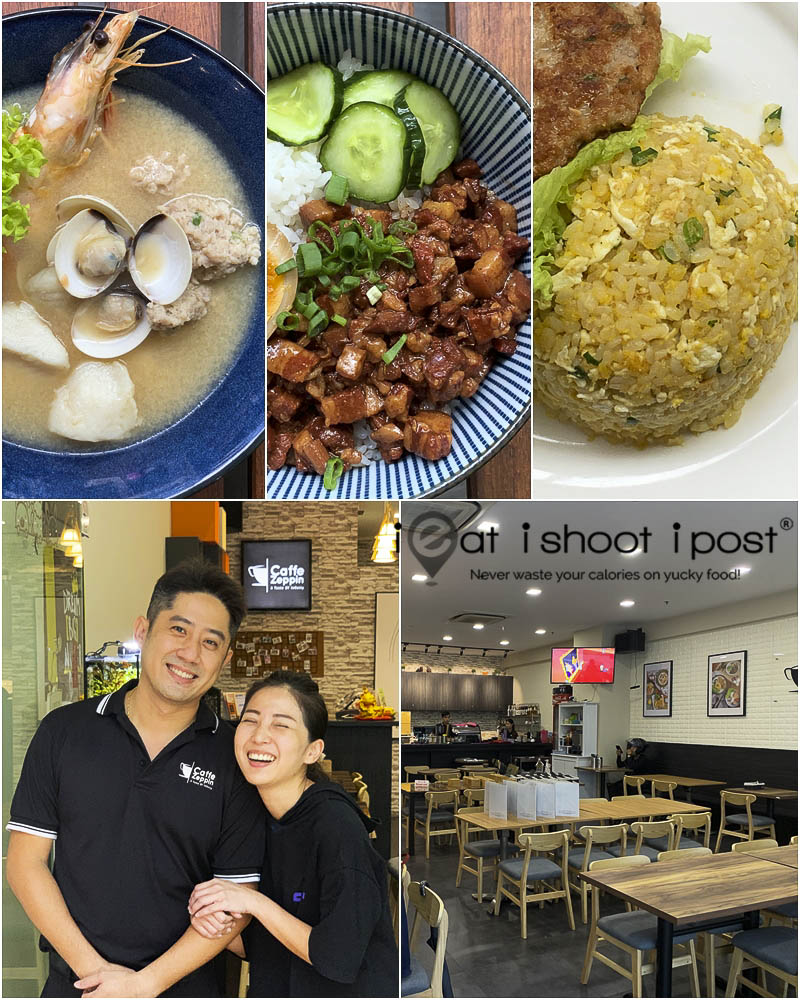 Over at Midview City is a little cafe run by couple that serves a mean lu rou fan as well as other dishes like egg fried rice, seafood soup, western, as well as Japanese dishes. The lu rou fan was done very well, and they use soy sauce from Taiwan for authenticity. Aside from the lu rou fan, their egg fried rice served with a pork patty as well as their seafood soup were also very good. Prices are pretty reasonable with a bowl of lu rou fan going for $5.80. Good place for a family meal with something for everyone in a nice and comforatable environment!
Caffe Zeppin
26 Sin Ming Ln, #01-116, Singapore 573971
11am to 8.30pm
Closed on Sun
Map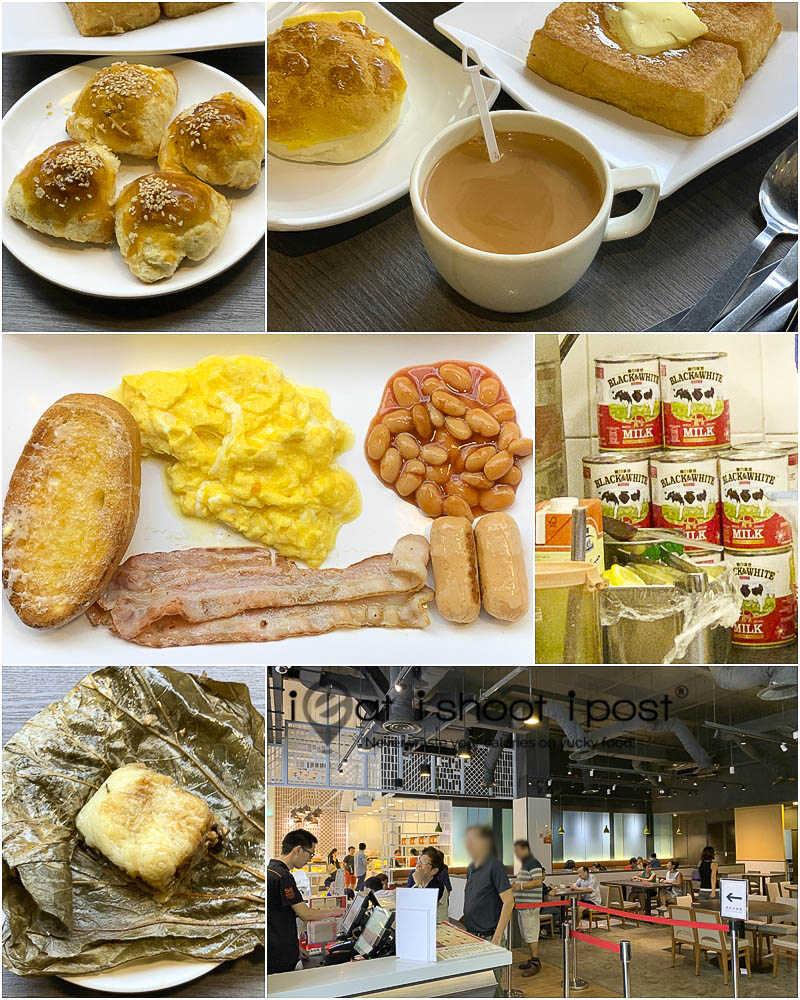 So Good Cha Chan Teng is full of unexpectations. Firstly, finding a Cha Chan Teng in an industrial estate is quite unexpected. And then the way that you order and pay for the food is also quite unexpected. It can be quite confusing if you visit the place for the first time. The place is like a food court in the sense that you have to find a table first to settle down before heading to the counter to order and pay for the food. Then you sit down with a buzzer and wait for your food to be ready and collect it yourself.
But, putting that aside, the food is very good overall. I especially enjoy the baked items like the char siew shou and dim sum in general. The milk tea is quite authentic as they use evaporated milk from Hong Kong. They also serve other Hong Kong dishes like wanton noodles, polo buns and there is a bakery next to it where you can pick up savoury buns and other baked stuff like egg tarts. Good food in a chaotic environment, I guess that sort of reminds me of Hong Kong too!
So Good Cha Chan Teng
Mid View City #01, 26
26 Sin Ming Lane, Singapore 573971
8am to 8.30pm
Map
This post was done in partnership with JTC Corporation.