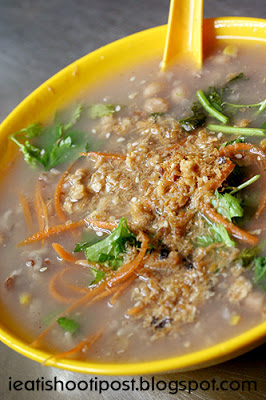 You all know that I love animals don't you? I especially love Black Pigs and Wagyu Cattle. Sometimes I love them too much. Time to take a break and spread the love around to some non-animals.
Those of you who want to do your body a favor but not neglect your tongue might want to try this Gingko Lotus Brown Rice Porridge. It's not pretty to look at but it is one porridge that I really don't mind eating cos it is packed full of goodies and for a non-animal food, it still packs some umami punch.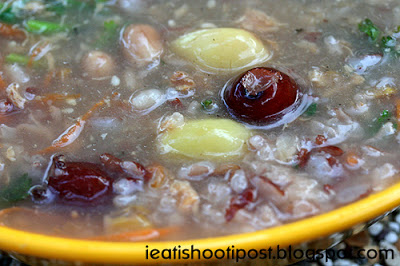 For $2 a bowl, you get the goodness of brown rice, gingko nuts, corn, peanuts, red dates topped with sliced carrots, coriander and vegetarian pork floss to give it a bit of crunch. Tasty way to lower your cholesterol levels and save some animals! 4/5
Conclusion
Healthy, tasty and cheap some more. Not easy to find yah?