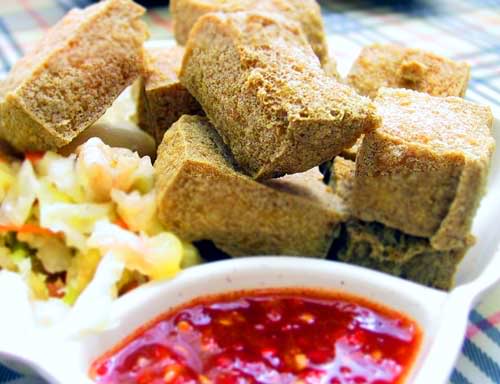 Today I decided that I wanted to try something new. Before today, the only Taiwanese cuisine I had before was crispy chicken and chicken floss crepe at the Shinlin outlets. I never really thought much of Taiwanese cuisine, but lately it is becoming more popular in Singapore, so I thought any self respecting foodie should at least give it a go.
The restaurant manager seemed quite passionate about his craft and insists that all the ingredients used have been specially imported from Taiwan, so that we get to eat authentic Taiwanese food. That's always a good sign.
1. Chou Dou Fu (Smelly Beancurd) $5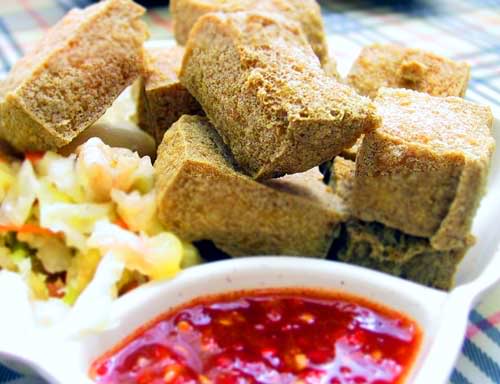 I was expecting something akin to blue cheese, but surprisingly Chou Dou Fu isn't so smelly after all. I guess its ok. Nice and crispy on the outside. The bean curd tastes quite savoury and goes well with the chilli. Good but unremarkable.
2. Noodles with Minced Pork $5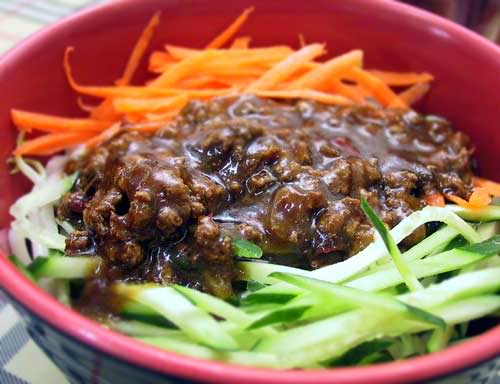 Noodles were nice and Al Dente. Sauce was nice too. But for me it still lacks the "When am I coming back again?" feeling. Good but unremarkable
3. Pancake with Chicken Floss $3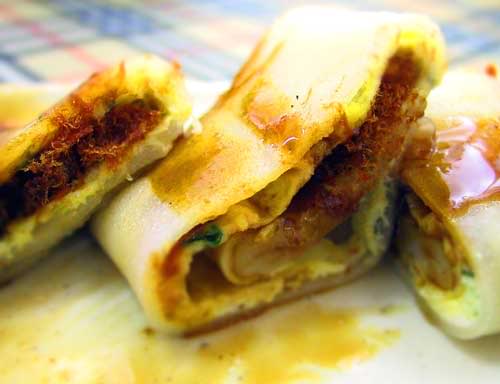 Now things are starting to look better. The pancakes here are definately better then the ones I had before. They use a nice soft batter which is a little more on the chewy side, so you can really sink you teeth into it. Definitely can try again.
4. Crispy Pork Rib Soup $4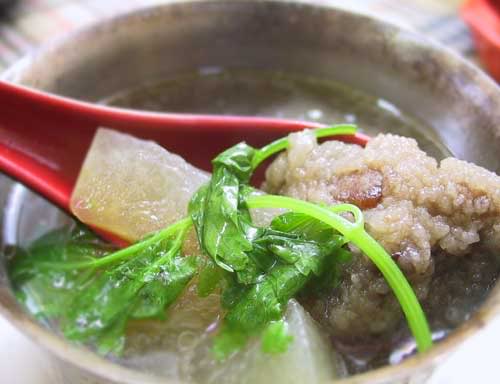 I like this soup. The pork ribs are first deep fried and then simmered in the soup. This gave the soup a real unique taste which is really quite novel for me. Definitely can try again.
5. Crispy Spiced Chicken $5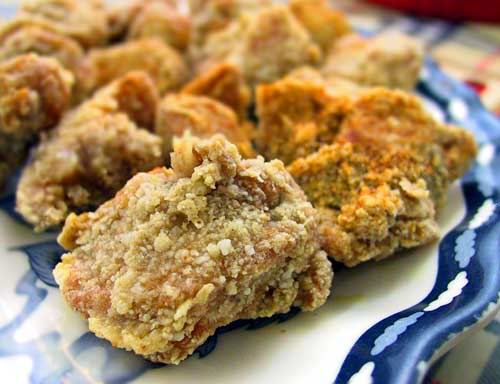 I had high hopes for this icon of Taiwanese Xiao Chi (Small Eats). Having tried the Shilin version before, I thought this would be the benchmark for them. Unlike Shilin, they use chicken thigh mean and it comes out in cubes. I guess if this is as good as crispy spiced chicken gets, then I would rather have Chicken Karaage anyday. Don't get me wrong, it is good, not as good as the Shilin version but it is really crispy on the outside and juicy on the inside. Its just that I don't think much about the spices.
Conclusion
If this is the most authentic Taiwanese Restaurant in town as claimed by the restaurant manager, then I am not crazy about Taiwanese food. For Japanese food, at least I dream about having Kobe beef in Japan. For Thai food, I dream about having Sticky Rice and Fried Chicken in Bangkok. But I don't dream about eating anything in Taiwan.
The food is good. There is just nothing that would pull me back to eat here again anytime soon.
3.5/5