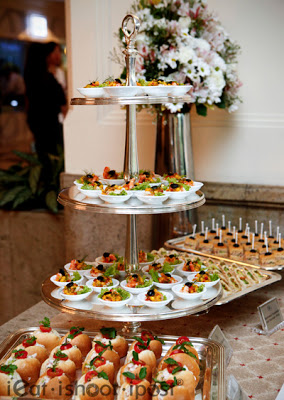 I have been enjoying some really great black teas ever since my trip back from the Tea Gardens of Ceylon and have been showing off some of the gourmet teas to my friends when they come over to visit. There is so much more to that cup of Black Tea and I really want to share it with our community of readers.

So, I have arranged for the Watte Series and Seasonal Flush specially shipped from Ceylon and have worked with the good people at Marmalade Pantry at the Stables to come up with a High Tea with a difference! We are going to pair the teas of the Watte Series with different dishes and showcase the unique flavour of the very rare Seasonal Flush limited edition rare tea as well. So this is a REAL High Tea where we are going to put the focus back on the Tea! In addition, I will be preparing a slideshow to talk about various aspects of Tea production and we can all learn a little more about this beguiling beverage!
Marmalade Pantry at the Stables is located at the Bukit Timah Turf club and is a really laid back place set in lush greenery to conduct this, our very first High Tea Appreciation Session!
Here are the details
Venue: Marmalade Pantry at the Stable
Date: 14 April
Time: 3pm to 5pm
Price: $30 nett
To register, please write to [email protected]. In the subject write Ieat High Tea and in the body, write yourName, Hp number and No. of Pax.
For enquiries, please call Crissy at 91272004
High Tea Menu
Ran watte (6000ft)
citrus cured salmon with tea smoked cream cheese on brown toast
Uda watte (5000ft)
pork belly pot stickers with XO sauce
Meda watte (3000ft)
cocoa ribs with garlic confit and steamed buns
Yata watte (1000ft)
oyster po boys with celeriac slaw, broiche buns
Seasonal Flush (Limited Edition Very Special Rare Tea 2011)
Dessert Platter
Mini tarts / pastries
Dark chocolate ganache, raspberry
Yuzu cheesecake, kumquat confit
Vanilla custard passion fruit profiterole
Tea cakes cut into squares
Orange ginger tea cake
Banana tea cake
Disclosure: The Teas in this makan session have been sponsored by Dilmah.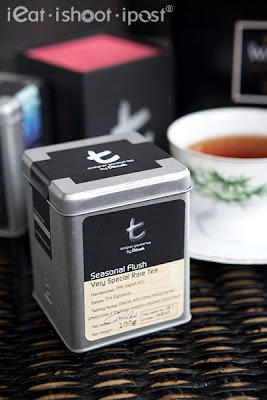 Read about the Watte Series here
Read about the Seasonal Flush here