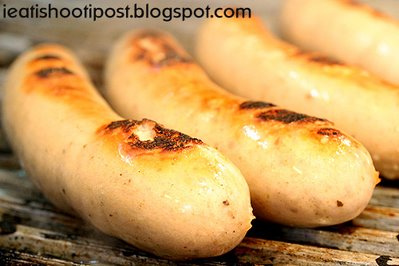 This blog is NOT about food. It's about a unique food experience.
Most readers would already have known about Erich Pollski, the eccentric Austrian Sausage Chef who is married to a Philippino and has chosen to settle in Singapore after travelling the world.
So what would a quirky Austrian do in Singapore? Run a German Sausage stand, that's what, AND put the stall in the middle of Chinatown of all places! If you ask me, it's just a stroke of marketing brilliance! Within the 2 years that he has started the stall, he has already shaken hands with the President, the Austrian Ambassador and even helped make a 88m long sausage for charity!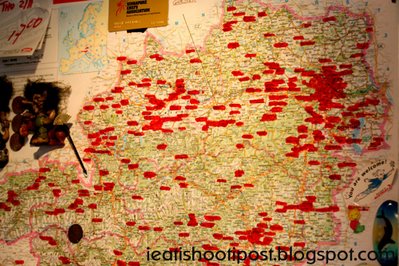 When I got there, there was a bunch of noisy Japanese tourists who have just finish their visit at the store. Yeah, come to Singapore Chinatown and see the last German Hotdog stand before crossing the equator! He is even famous in his homeland, Austria where he is featured as part of the MUST SEE attractions in Singapore! The map shows the towns in Austria from where his Austrian customers have come from. (And you thought we don't get many Austrian tourists!)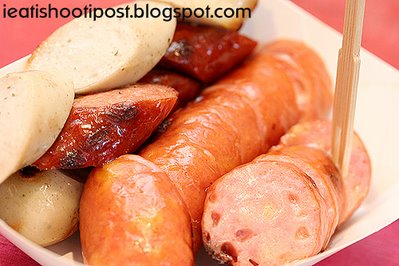 Ok back to the food. The sausages are all imported from Germany so they are all very good. I especially like the Cheese Sausage and the Bratwurst. Erich also bakes his own onion loaves which are great with the sausages. 4/5
Conclusion
It's just got to be one of those things you have to do some day! Erich's a real character! I've been planning to visit his shop since I first saw the TV documentary few months ago!
He has been there daily for 700 plus days and counting!