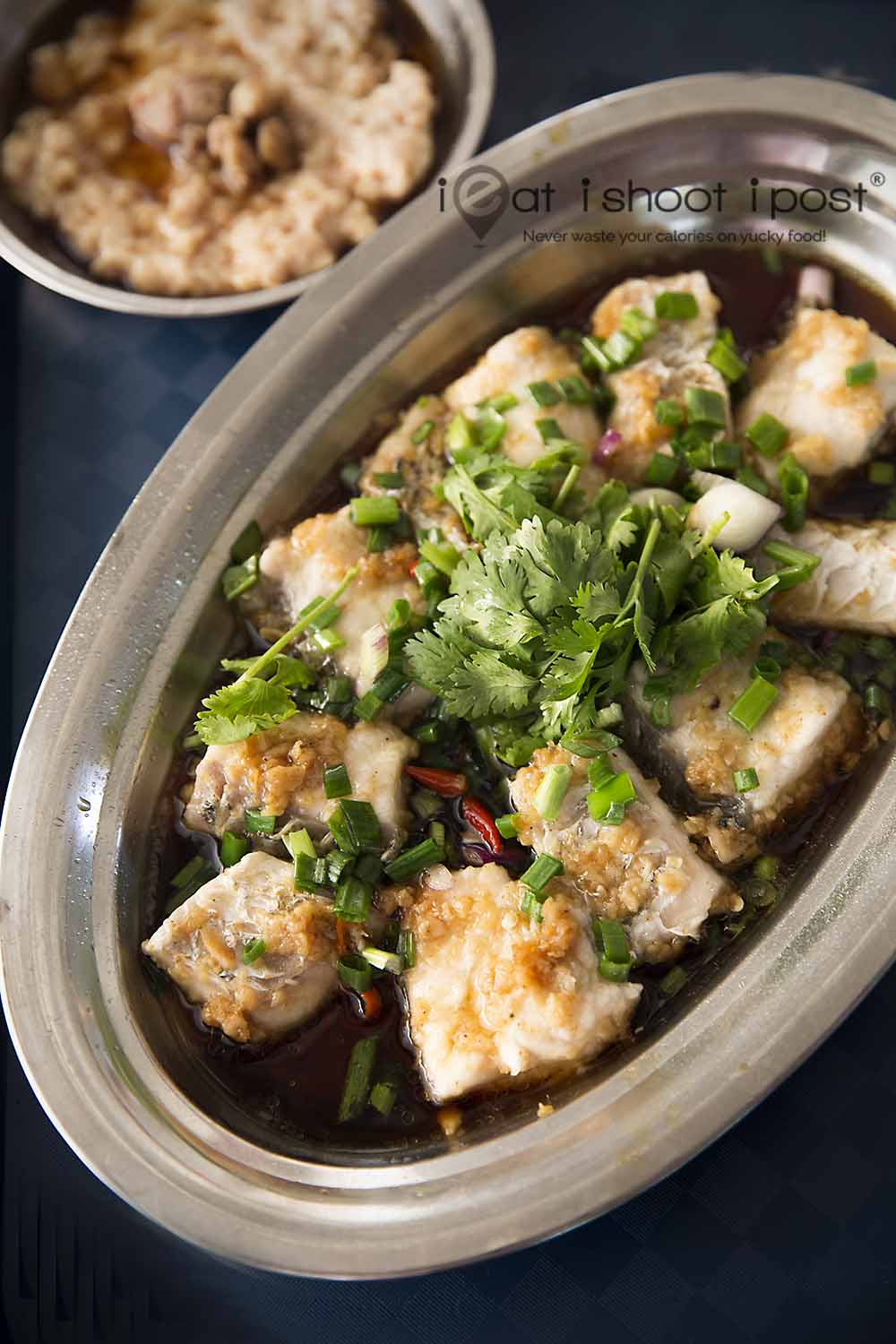 Discovering stalls like Chef Chik is the Holy Grail of every gastronome.  I mean, finding really good food is actually not difficult.  Just go to a reputable restaurant and pay top dollar for it and you will most likely get a very good meal.  But the real trick is to be able to find the same dish in a hawker centre at a fraction of the price! Now, that is what makes it challenging and fun!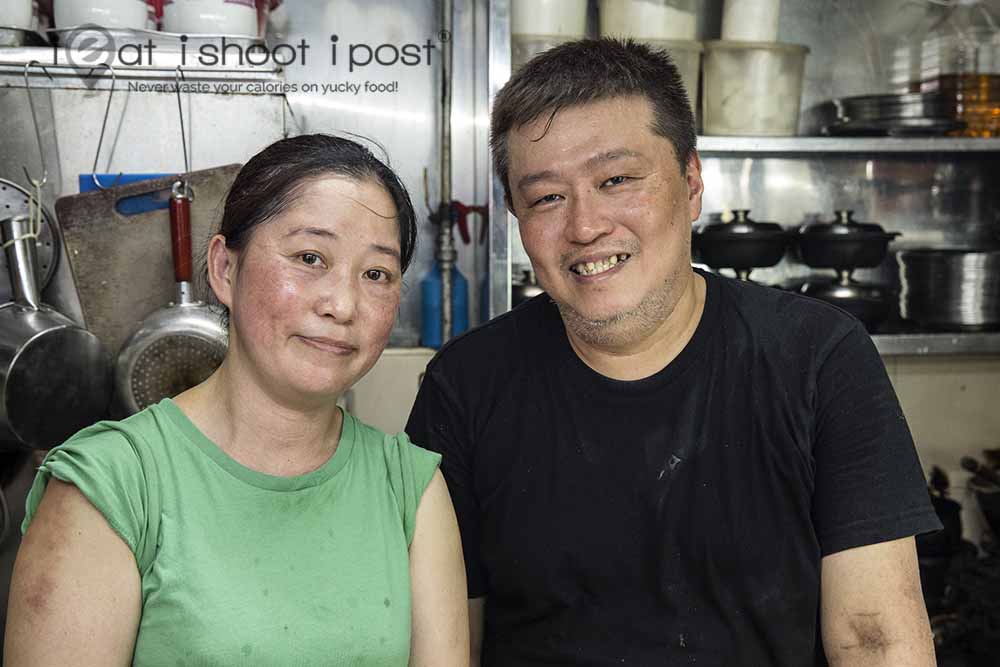 Chef Chik arrived from Hong Kong in the 90s and had several stints working as a Cantonese chef in various hotels before he decided to  opening his own stall at Haig Road food centre in 2010.  He has narrowed the repertoire of dishes to steamed dishes which include steamed soups.
I have written about several hotel chefs who have come out on their own in the past.  Stalls like Gen Shu and Wee Kiang Kee are some that immediately come to mind.  These chefs bring their many years of expertise into our hawker centres and they are gems waiting to be discovered!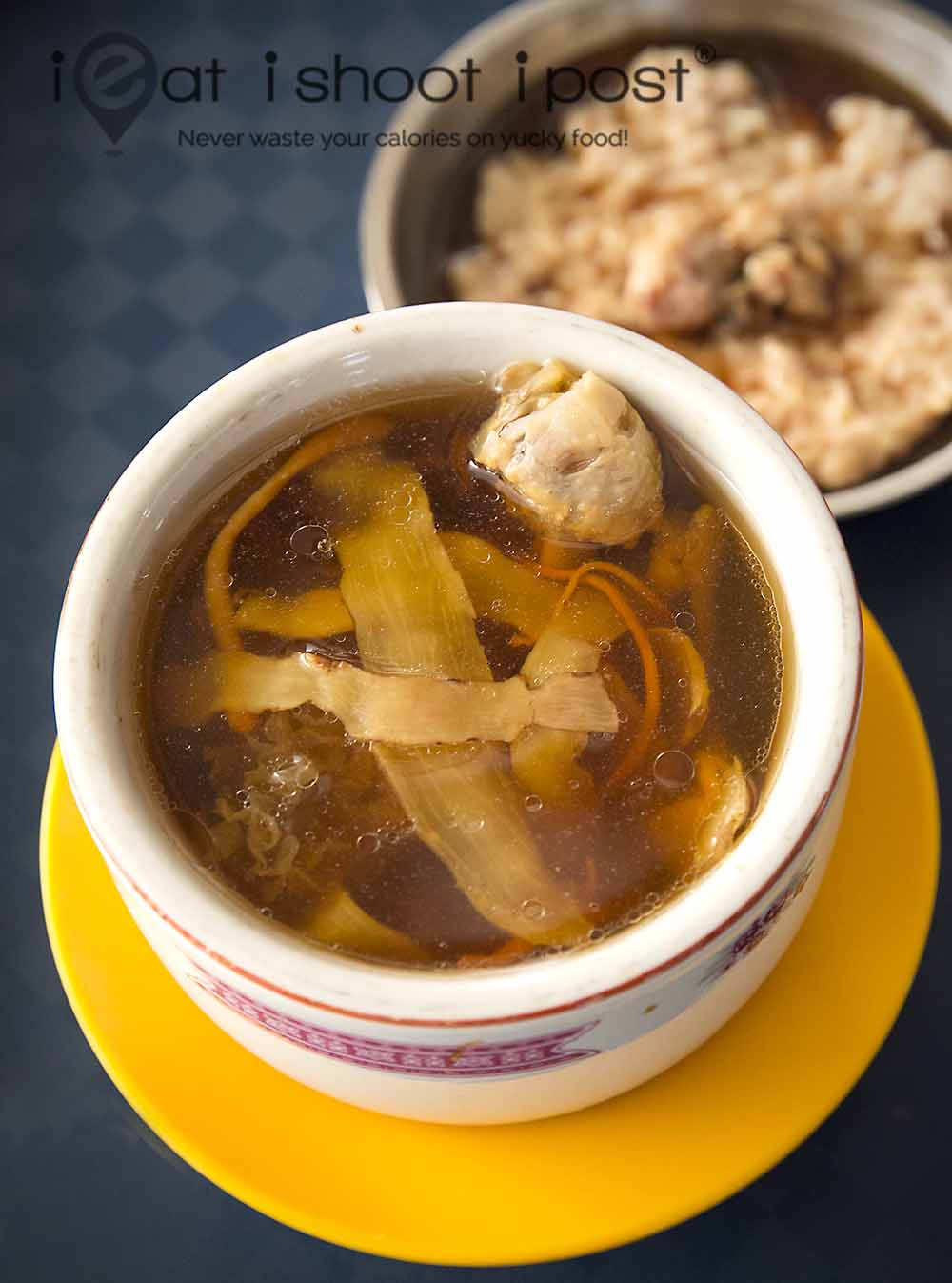 The dishes here all have that quality about them that you'd expect to find at a Cantonese restaurant.  But there were three dishes that really stood out for me.  The first was the steamed threadfin belly which was perfectly timed such that the fats where just firm enough to be picked up by chopsticks but disintegrate with the slightest pressure in the mouth.  The accompanying Hong Kong sauce was a perfect accompaniment.  4.5/5
Another dish which I would highly recommend was the cordyceps white fungus steamed chicken soup.  Chef tells me that in order to extract that wonderful chicken flavour, he steams the chicken and herbs at a furious boil for 3 hours!  It really is quite different from a lot of the other double boiled soups which I have had at other places! 4.5/5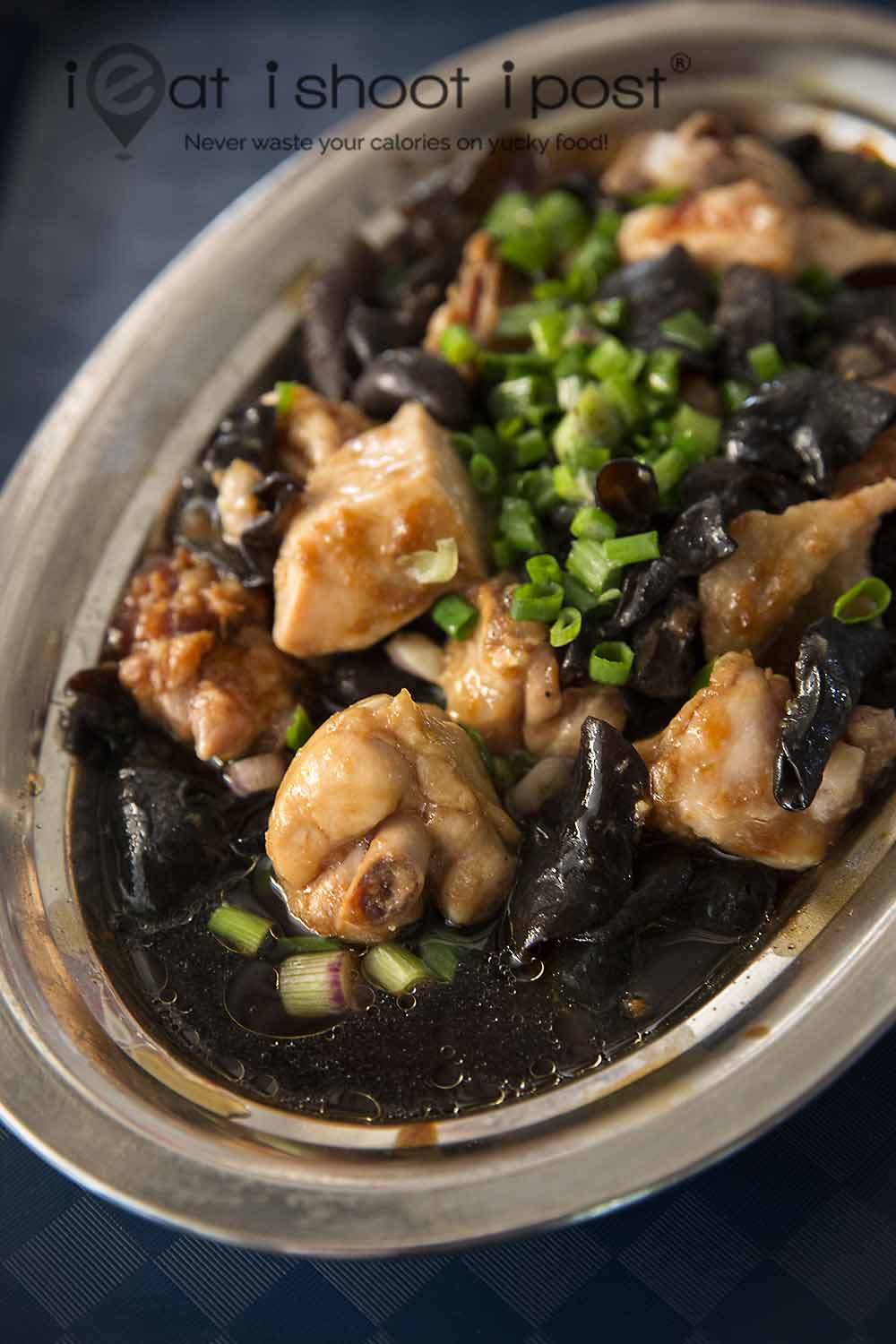 Another dish which I couldn't get enough of was the chicken with black fungus.  It may seem like an innocuous dish, but the texture of the chicken was just right, still toothsome but tender and the sauce was a rice puller.  4.5/5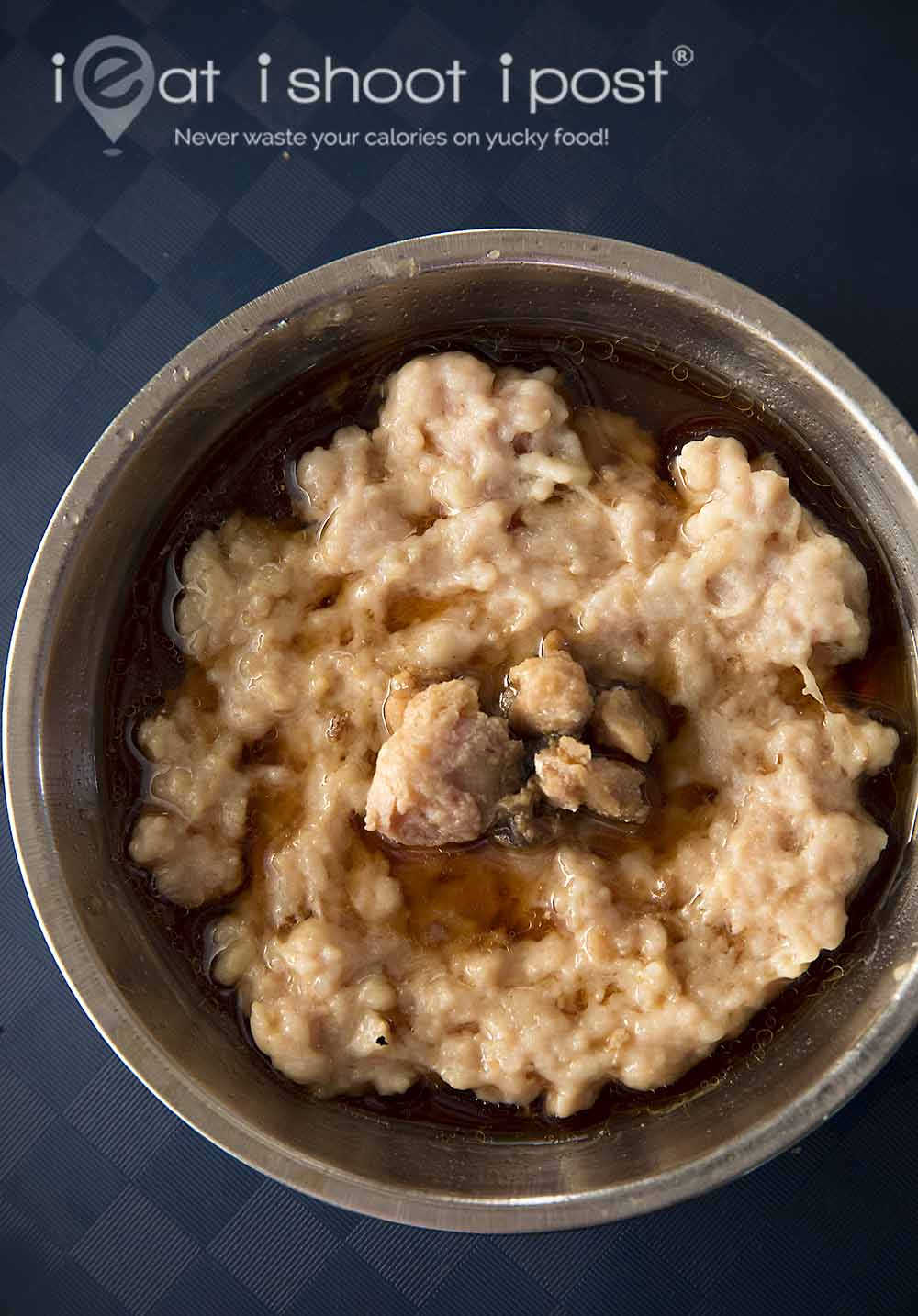 I also enjoyed his minced pork with salted fish.  The texture of the pork was very good.  Flavourwise, I think the one at Sik Bao Sin has the edge on Chef Chik, but a dish worthy of your calories, nonetheless! 4.25/5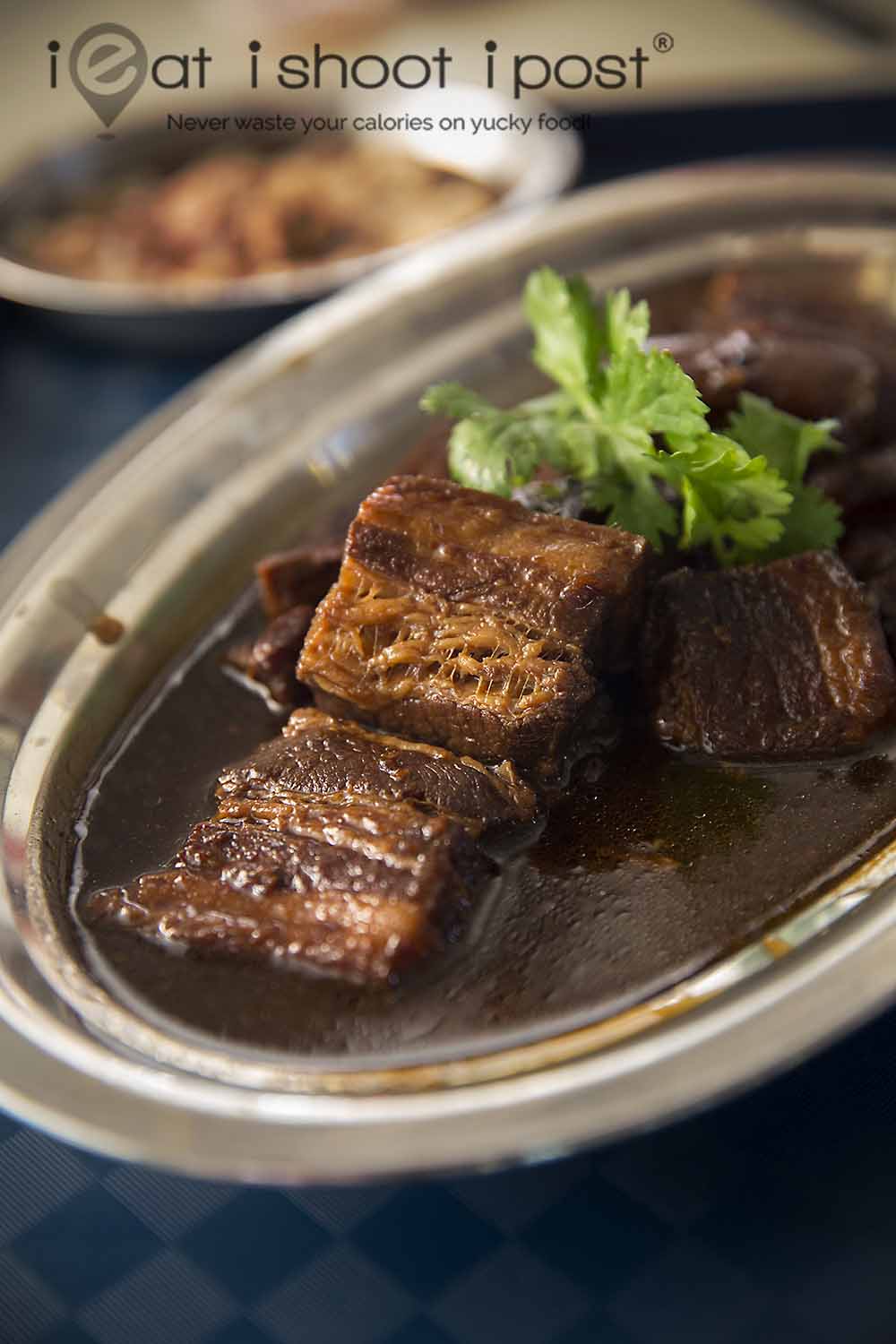 Regulars of the stall would know to order their braised pork belly which is an off menu item.  I felt the texture was just a tad too soft that the fats were already losing their integrity.  The sauce is good but it just lacked that oomph.  4/5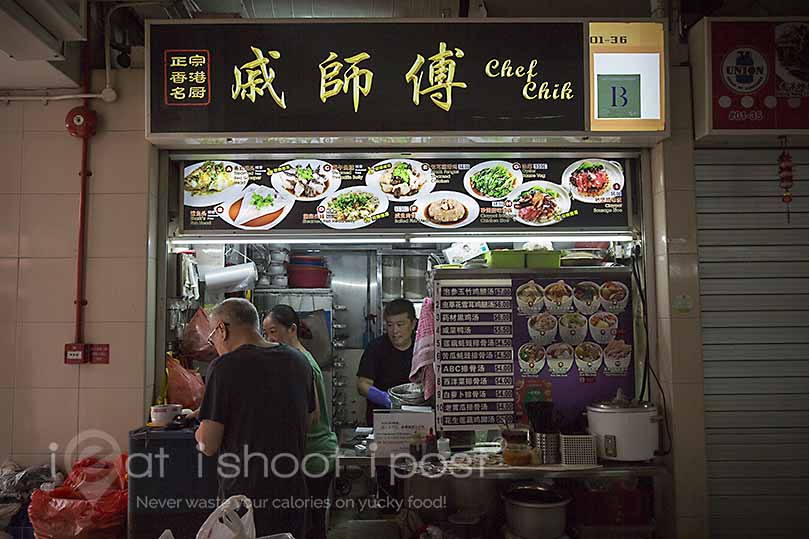 Conclusion
Restaurant quality food at hawker centre prices.  No need to say any more.