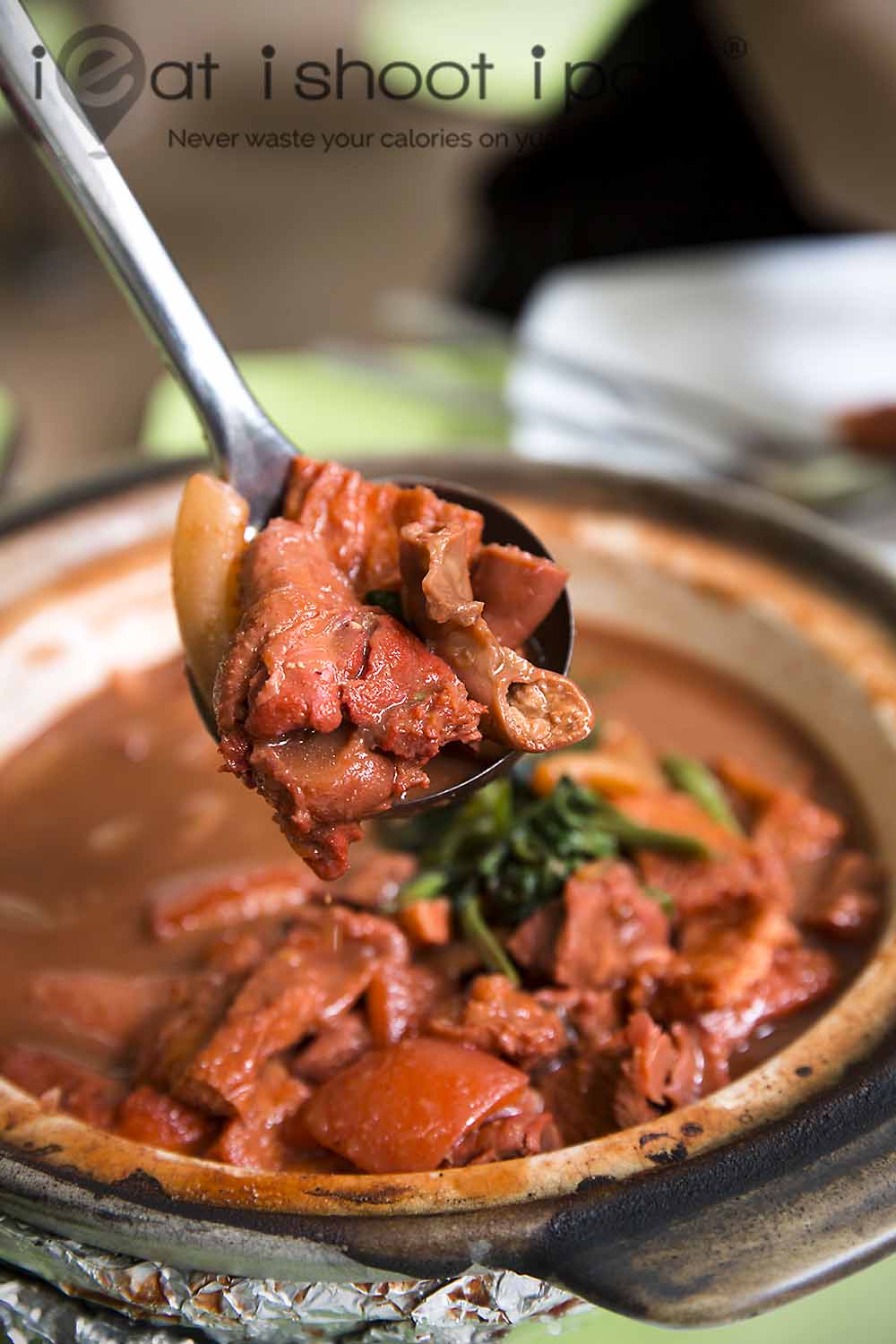 You really can't keep a good cook out of the kitchen for too long!
When I last wrote about Charlie's Peranakan in 2009, he was already planning to retire citing that rentals was getting too high and he was getting tired.   He went on to close Charlie's Peranakan a few months after my story was published and disappeared from the Singapore food scene for a while.
After a 8 year hiatus,  I am glad to report that Charlie is back!  And this he is dishing out his Peranakan favourites in a little hawker stall at Golden Mile Food Centre!
We had a makan session there and I think all our kakis agreed that his dishes were all very good.  The dish which stood out for me this time round was the lo kai yik which is one of those disappearing dishes which used to be sold by the hawkers.  The dish is made from simmering chicken wings, pork skin, intestines, cuttlefish, kang kong and other ingredients in a gravy made from taucheo and fermented red bean curd and sweetened with sweet sauce.  It was delicious and made me wonder why it should disappear from our hawker scene?  At any rate, I am glad that now you can savour this dish at Charlie's! 4.5/5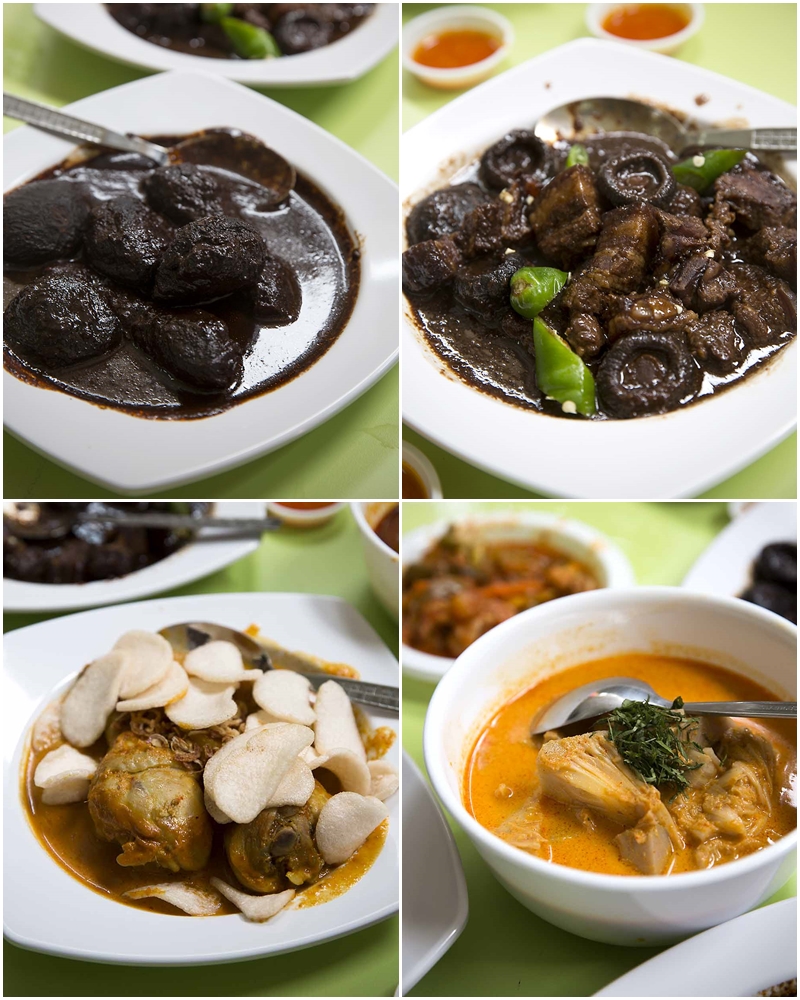 He serves two type of buah keluak dishes, one with chicken in which the buah keluak is stuffed with minced pork and one with pork ribs where the buah keluak is stuffed with more buah keluak so that each nut is brimming with the bitter, dark chocolately nut.  Both are good but if I were to choose one, I would go for the pork rib version.  4.25/5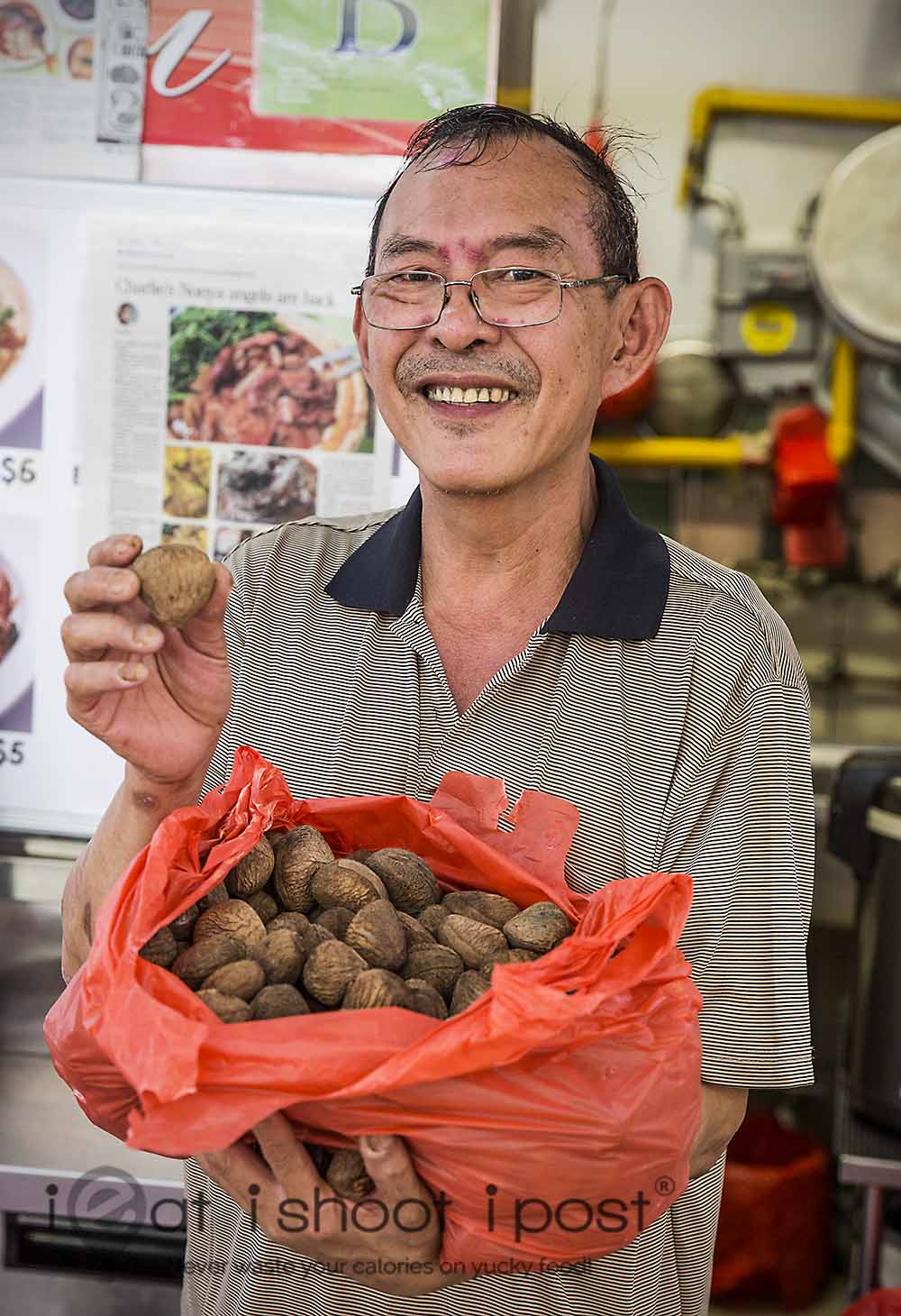 His babi hong which is the nonya version of kong bak (braised pork) is also excellent and goes really well with rice.  4.25/5  Curries like the rendang ayam and nanka lemak are all very well balanced and fragrant and perhaps more importantly, not easily found anywhere else!
Conclusion
You won't be able to find better peranakan food at this price range anywhere else in Singapore.