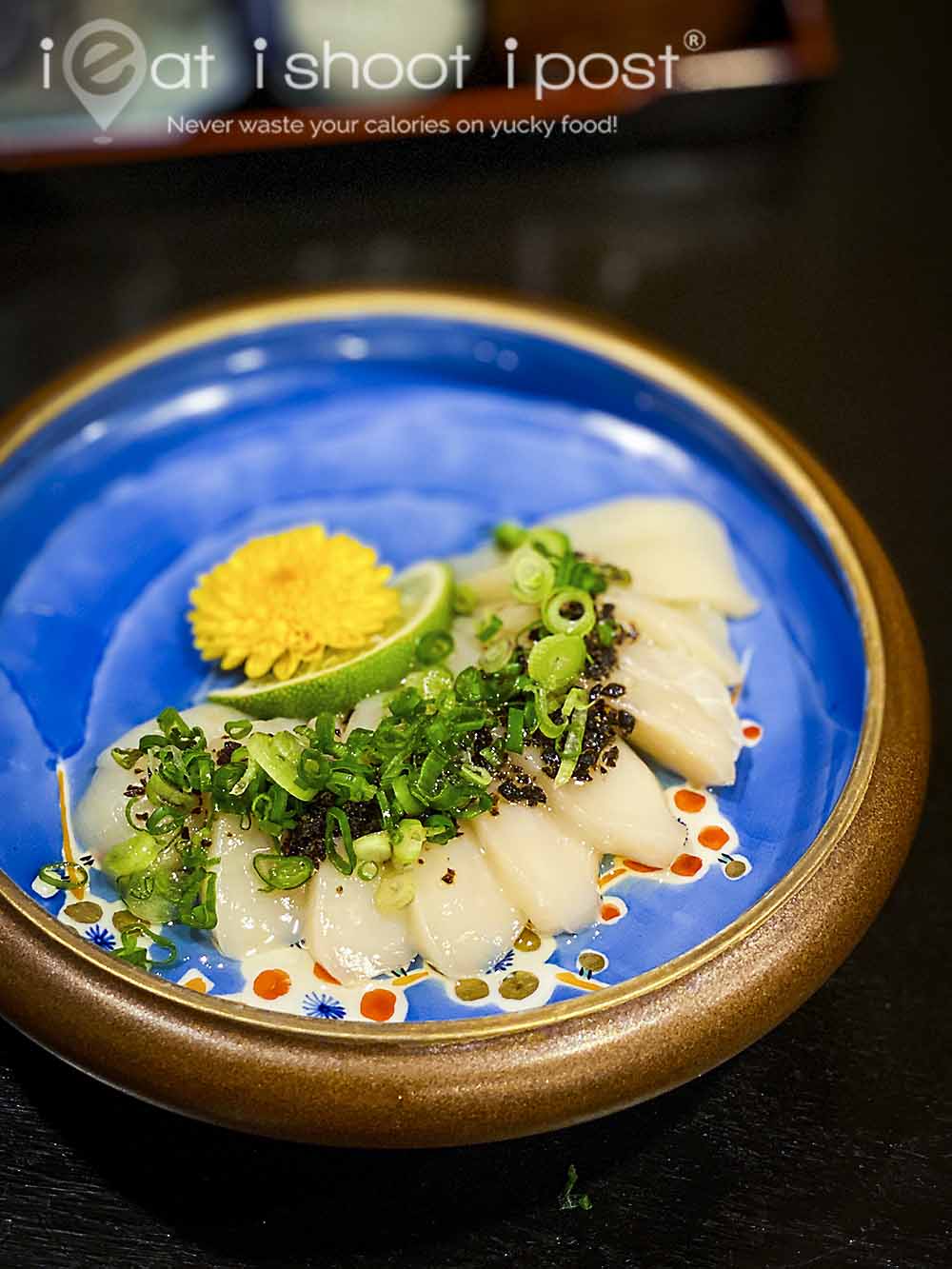 Fans of veteran Chef Thomas Kok will know that our gallivanting chef has moved five times since I first wrote about him at Hokkaido sushi in 2011. And, I am not even his oldest fan, I've even met customers who have been following him since his Nanten days in the 80's!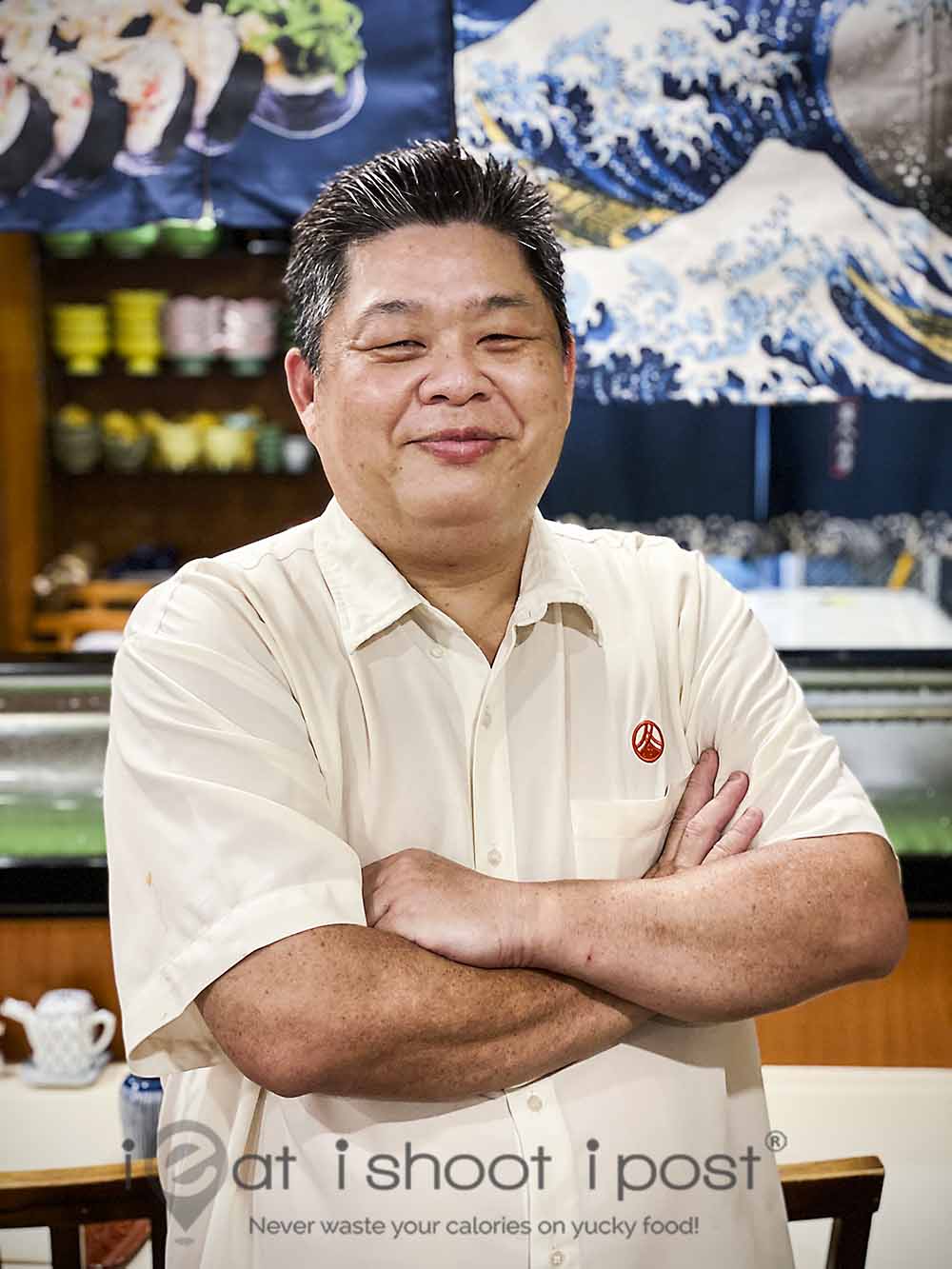 Having been in the industry for so long, Chef Thomas has built up good relationships with suppliers from Japan, particularly Hokkaido. As such his produce is always top notch. The good thing is that you don't have to pay top dollar to enjoy his dishes as he is always wants to give quality stuff to his guests at a reasonable price.
Ieatishootipost Signature Set
Today I am presenting to you a set which comprise a selection of my favourite dishes which I have eaten at his various restaurants over the years! The set is available at a very special price of $168++ for 2 pax. Some dishes are individually plated while others like the grilled hamachi collar are shared. All you need to do is to call up to reserve and mention this post! (Promotion extended till end of 2020)
Below are the dishes for the set. If you are unable to take beef, Chef will substitute with another dish.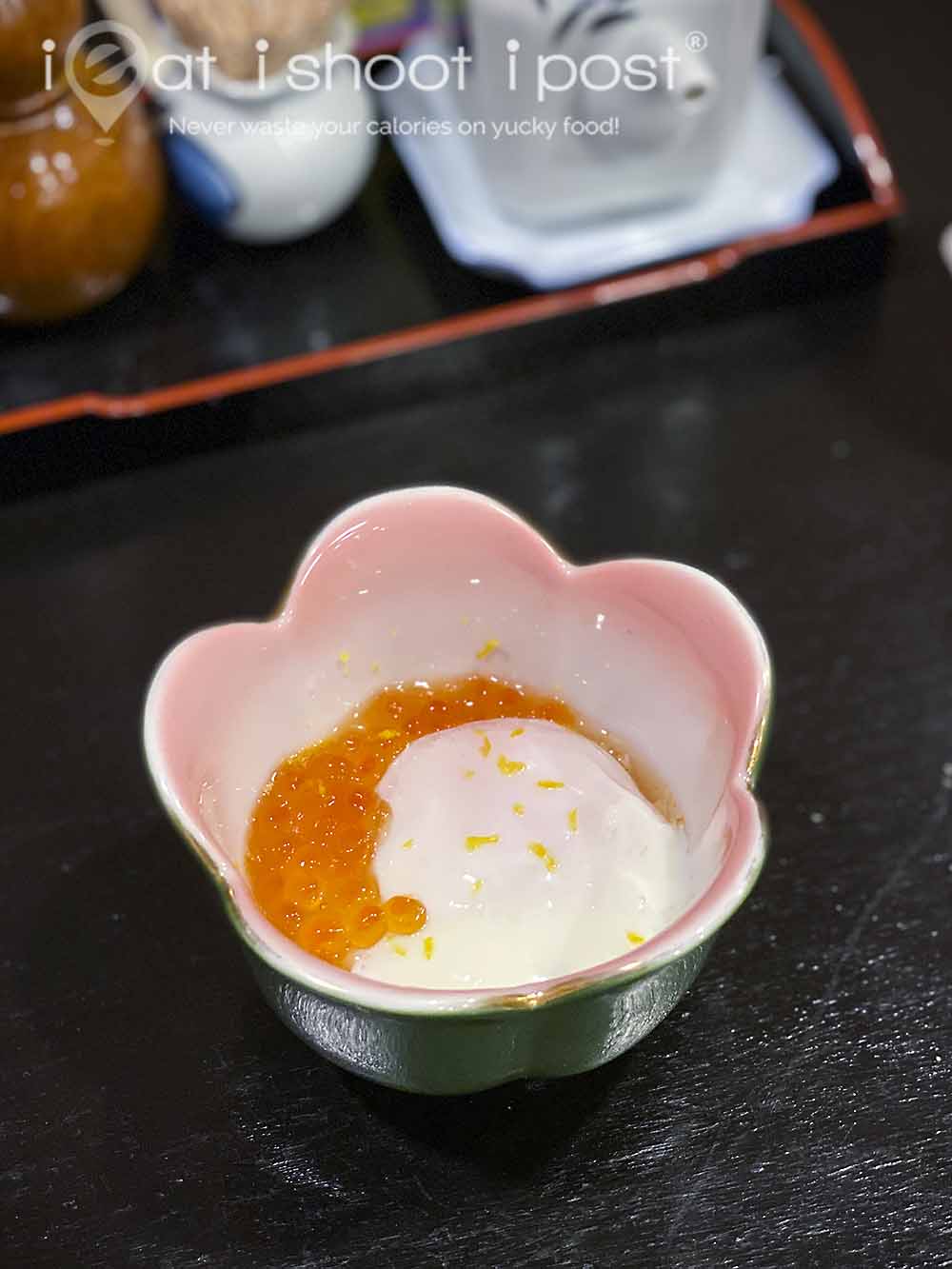 The starter of onsen tamago with ikura might look like the soft boiled egg from Yakun until you break the yolk and observe its richness. Chef uses top quality Japanese eggs which have a yolk that is the colour of the rising sun! It will change the way you think about eggs!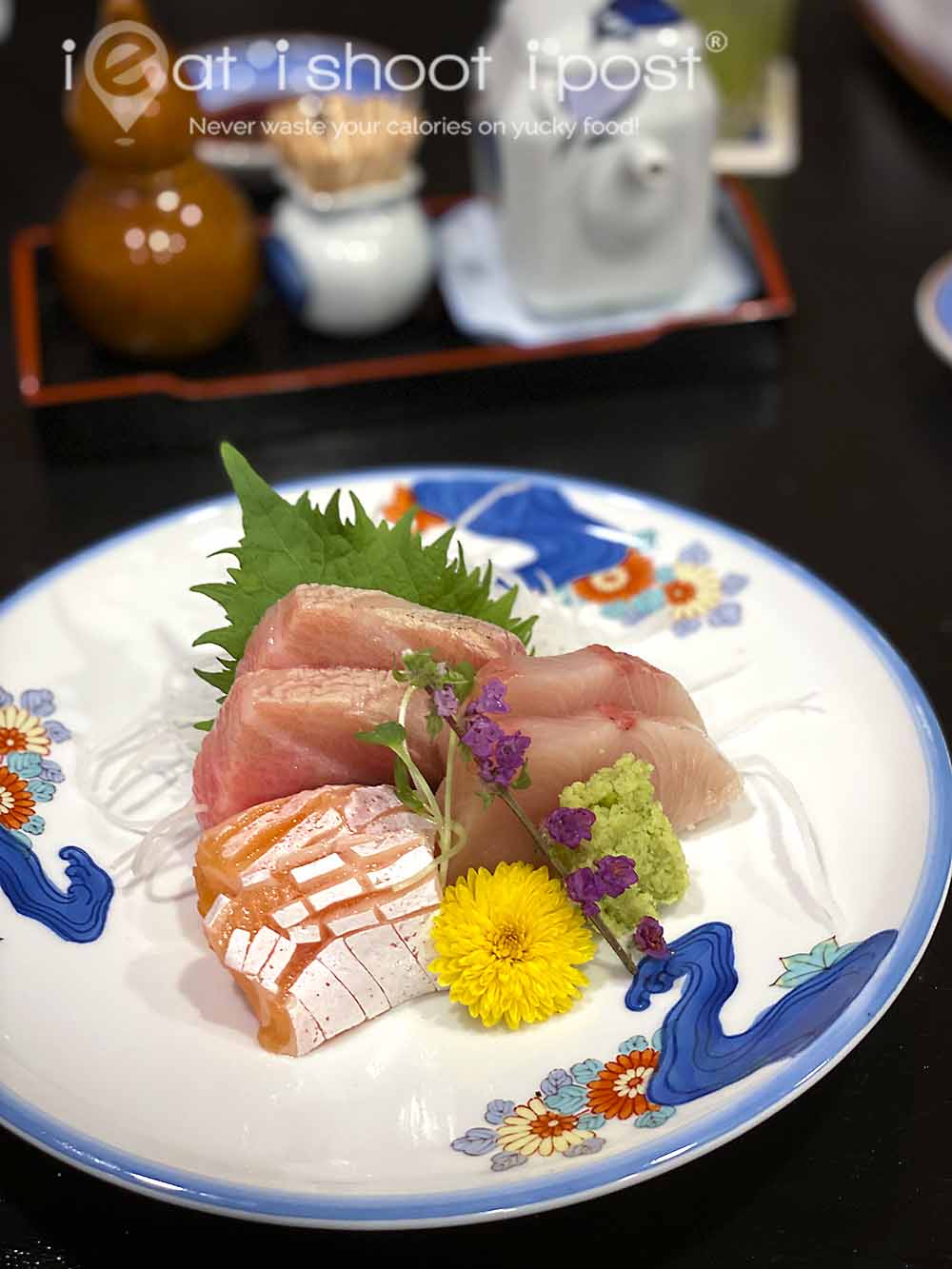 Sashimi featuring fresh otoro cut from a whole tuna. (as opposed to frozen tuna saku) Chef Thomas has very good suppliers direct from Japan for seafood, so his fish is always very good quality.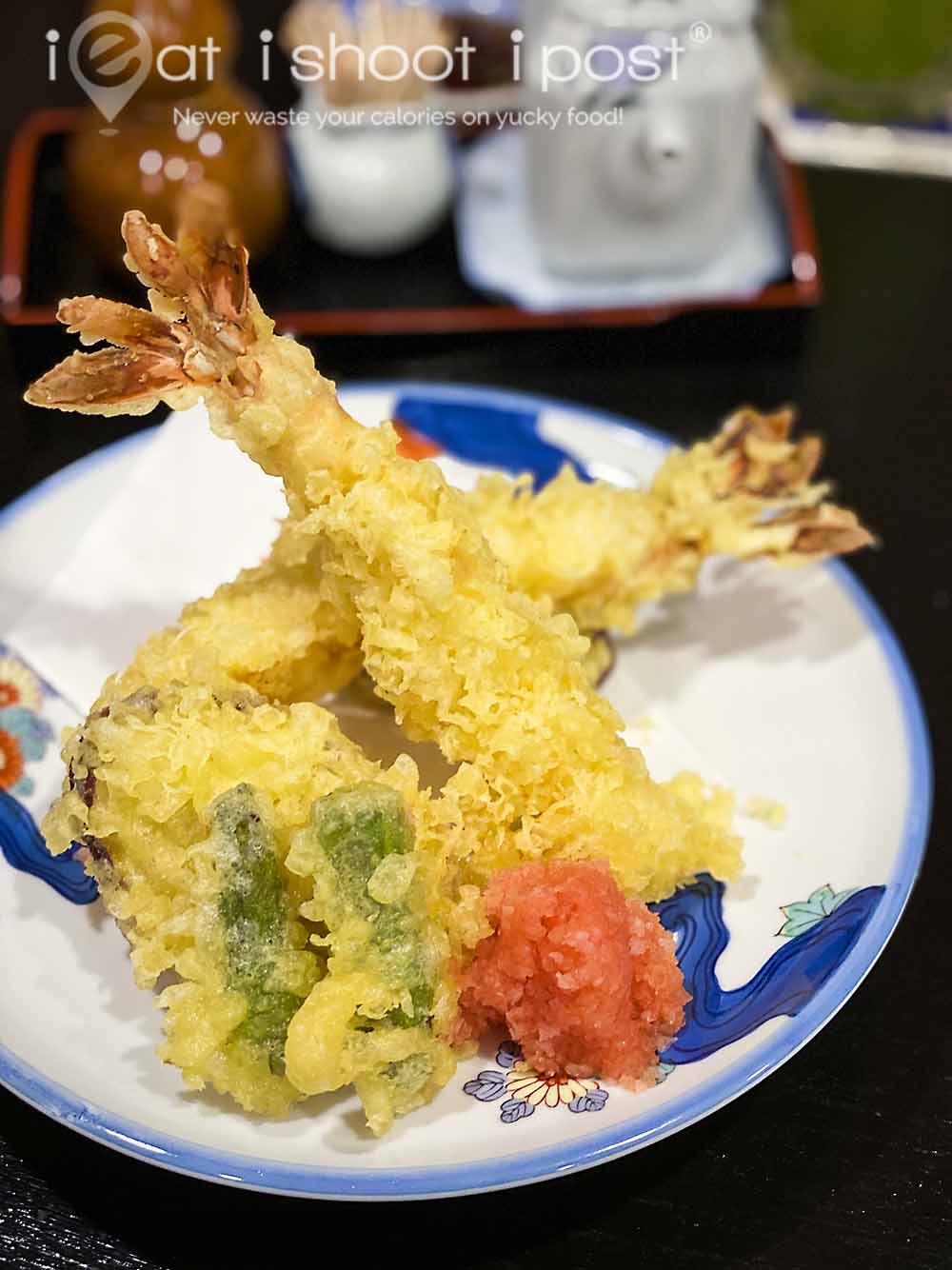 Chef uses fresh local sea prawns for the tempura which is meaty and substantial and his tempura batter which is made of 5 different types of flour is perfectly fluffy and crunchy without being oily!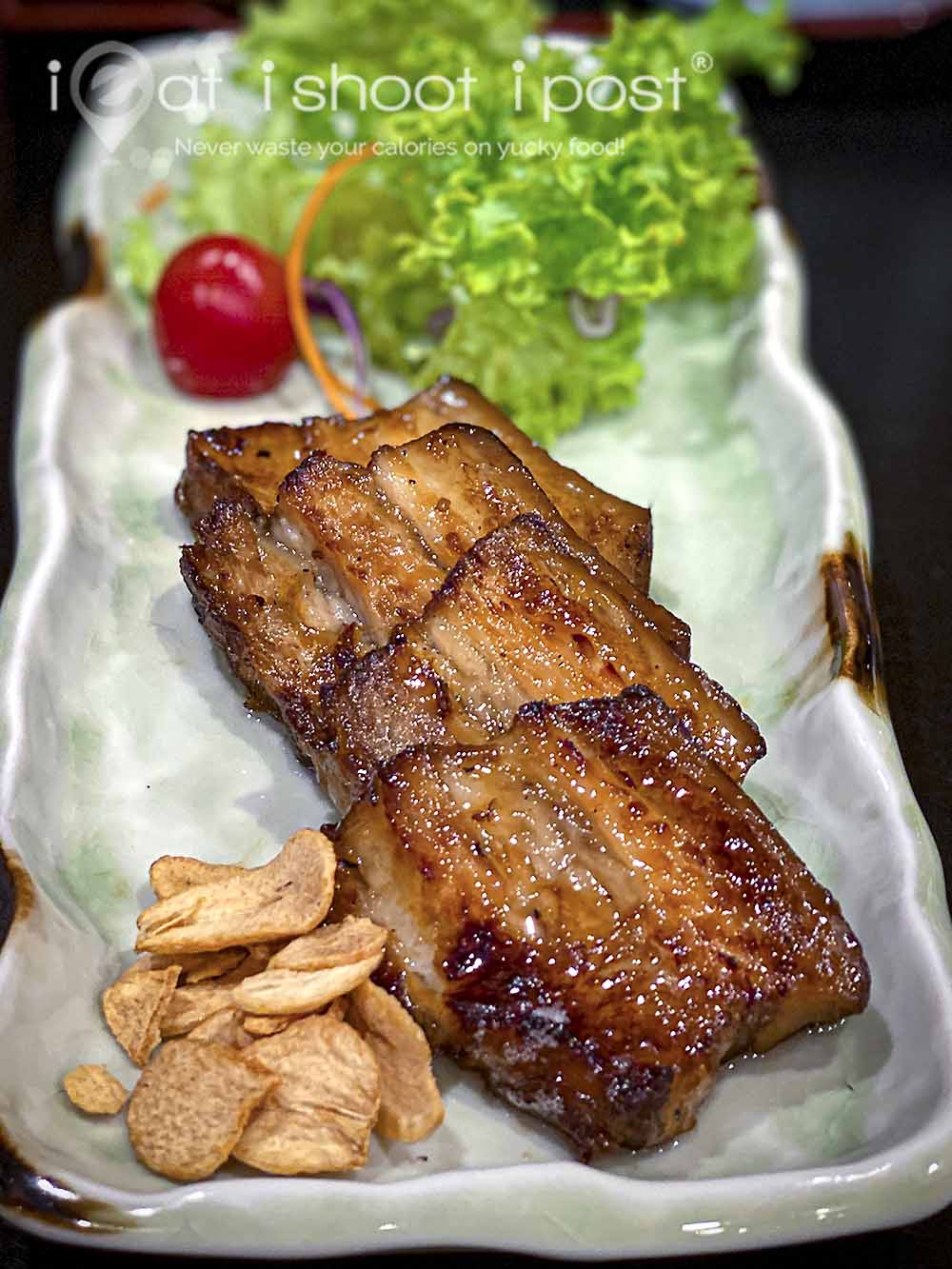 The Hokkaido pork is rather unctuous and not for the faint hearted. It's cooked till the fats are all melty and then given a blast of heat to caramelize the sticky sweet exterior.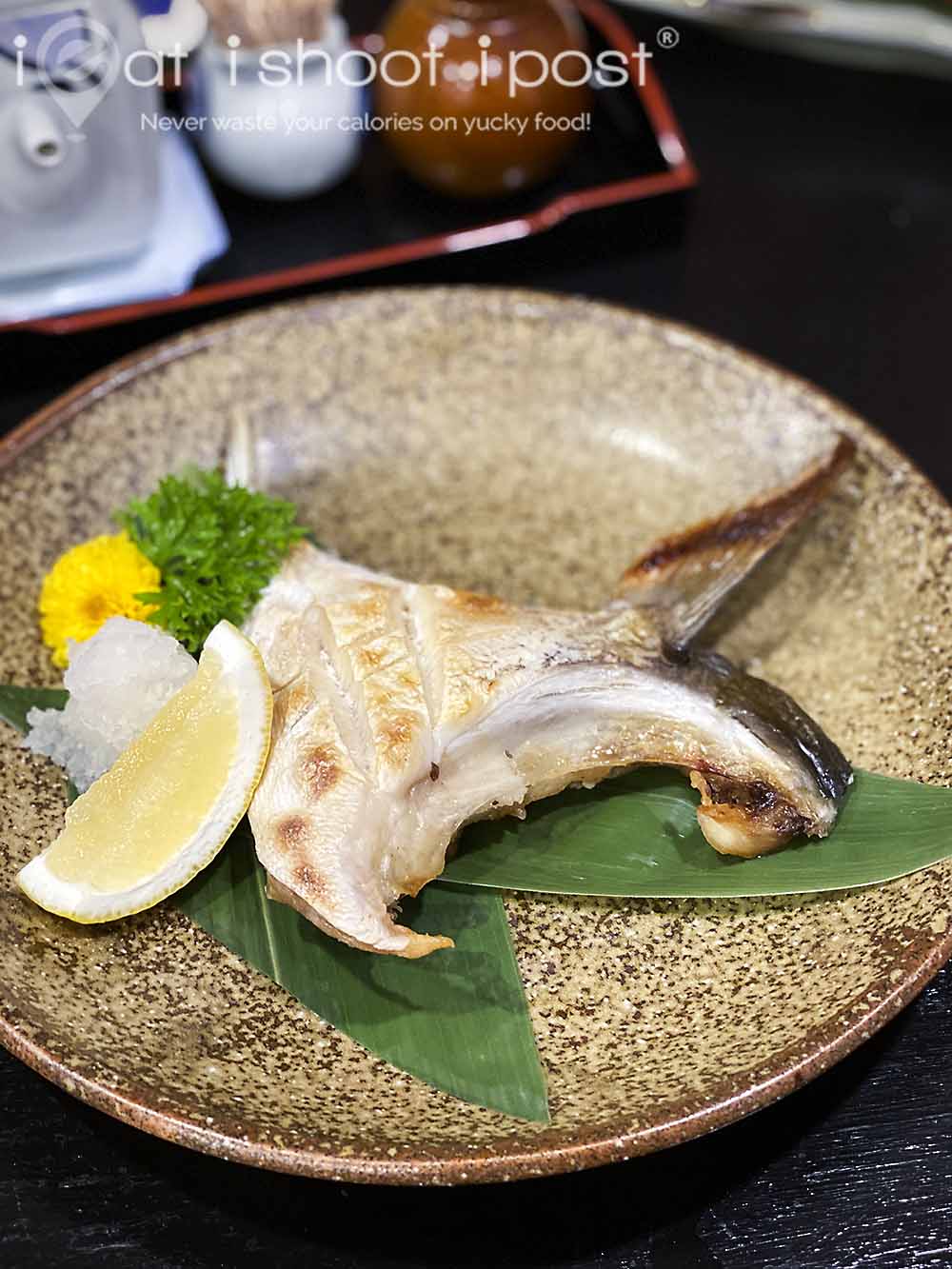 Grilled hamachi kama has always been a favourite with my wife so I had to include this into the set.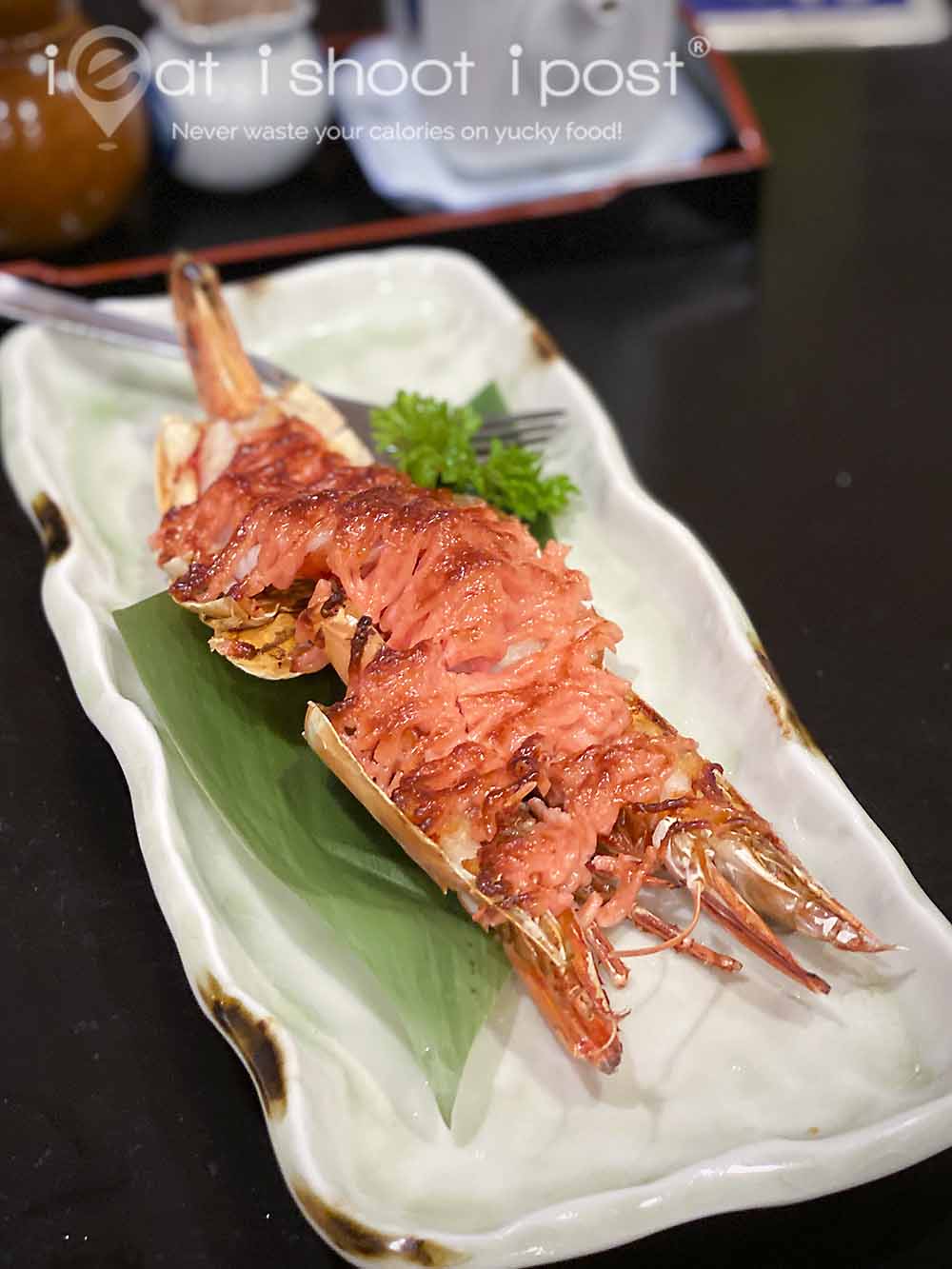 Chef's ebi mentai is one of the best I have come across. He uses specially imported mentaiko which is not too salty but full of umami!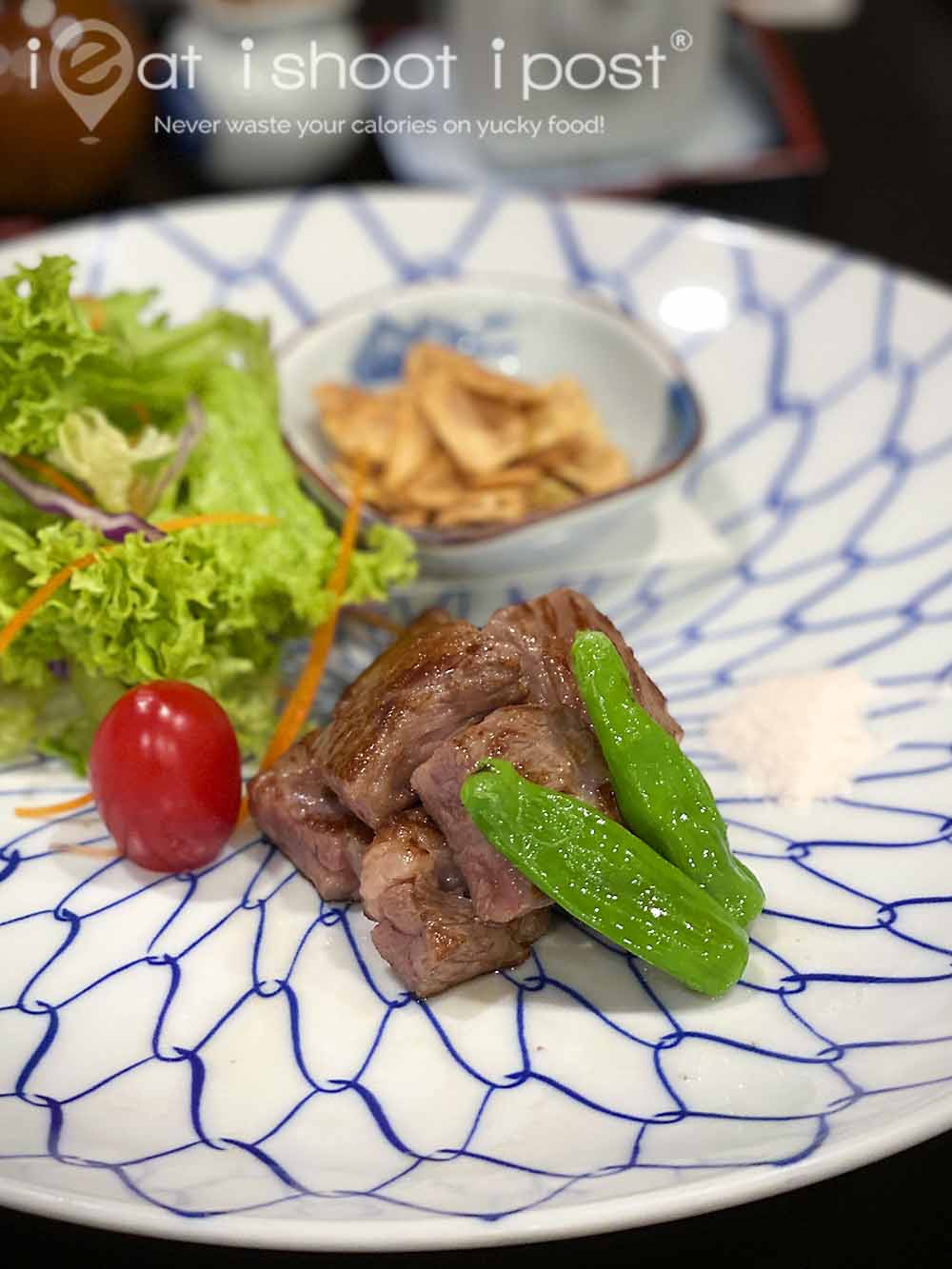 A good wagyu is best eaten simply with a dab of salt and crispy garlic chips. He uses Japanese A5 wagyu which can be quite rich.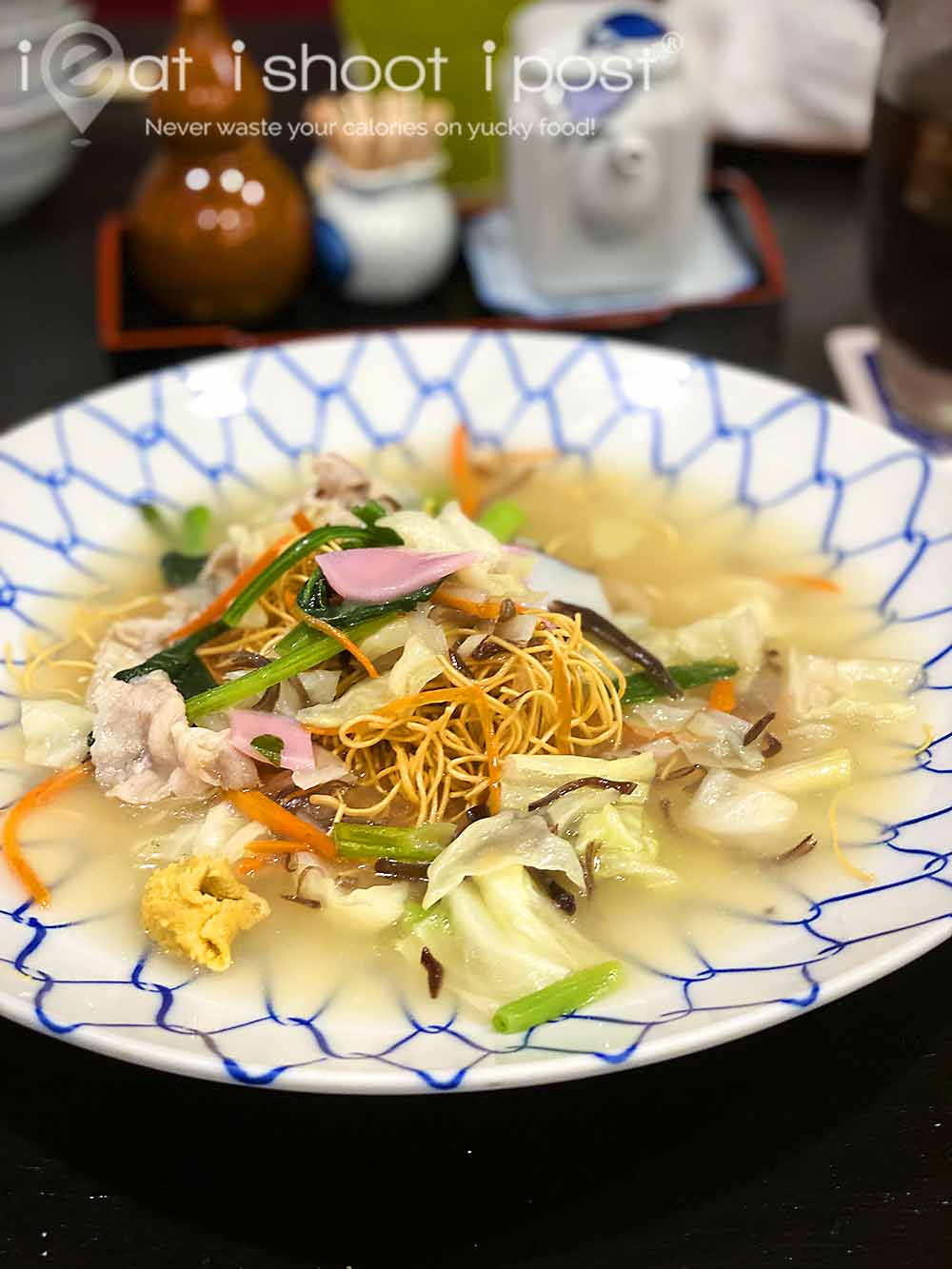 The Nagasaki Sara Udon is a signature dish of Botan restaurant for many years. It is like your crispy sang meen but done Japanese style. This is well worth eating as it is not easily available elsewhere.
For dessert you have a choice of ice cream to choose from!
I hope you all enjoy this very special set!