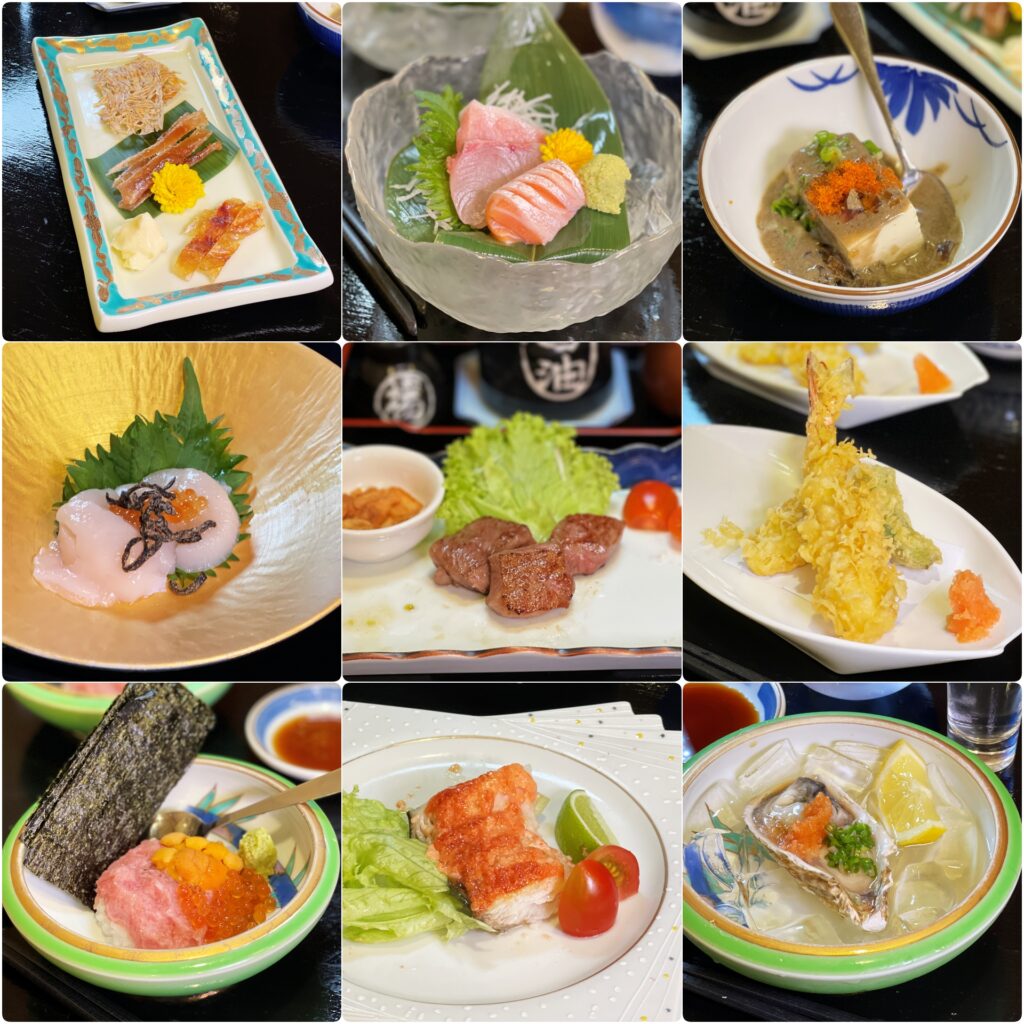 We have known Chef Thomas for over a decade since his Hokkaido Sushi in M Hotel days, where the average diner was still working out the Akami, Chutoro and Otoro. Chef Thomas was instrumental in the hubby's effort in exploring different Japanese fish. He subsequently documented them in his sushi files which is still a very useful resource for readers who might be wanting to explore the world of sushi.
Diners these days are more astute and those who frequent Japanese restaurants would know that Chef Thomas continues to bring in quality products and serve them in a classic, no-frills manner. He is no longer operating Jin Fine Dining and is fully focused on Botan. We got to try Chef Thomas' latest Omakase set for two at S$198++
11- Course Omakase Set
Once you've settled into your seat, the first course will be San Ten Mori. These are tasty little pieces of lightly grilled sardines and cuttlefish, perfect to get the appetite going along with the first sips of your sake. Following closely will be the Pitan Tofu, topped with Tobiko and chased by a freshly shucked Japanese Oyster. The oysters are plump and slightly creamy. The little mound of momiji oroshi and ponzu sauce helps to cut through the rich shellfish.
Sashimi and Chirashi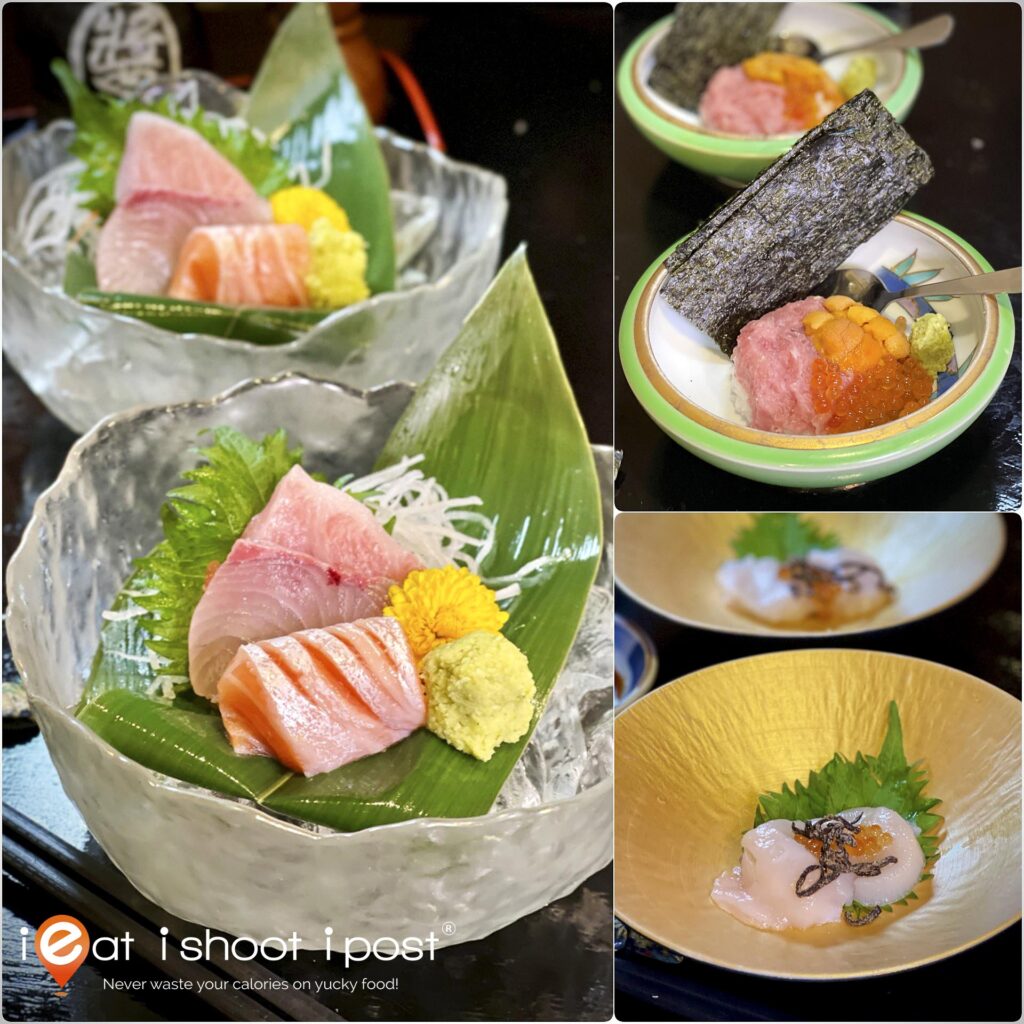 Continuing the seafood theme, up next is the Nama Hotate Truffle. Live Hokkaido scallops are quickly dispatched and drizzled with truffle and topped with shio konbu. It is one of my favourite things to eat! I savoured each slice and wished it could go on for another two more whole scallops. The one thing we appreciate at Botan is how generous Chef Thomas is with his sashimi slices. For the Sashimi course, you'll get three thick slices of Salmon Belly, Kanpachi and Otoro each.
Later in the course, you'll be presented with a Mini Chirashi Bowl where you get to mix Uni, Tuna Collar, Ikura and Wasabi together and wrap them in some toasted nori, to create your own little umami parcel.
Tempura and Yakis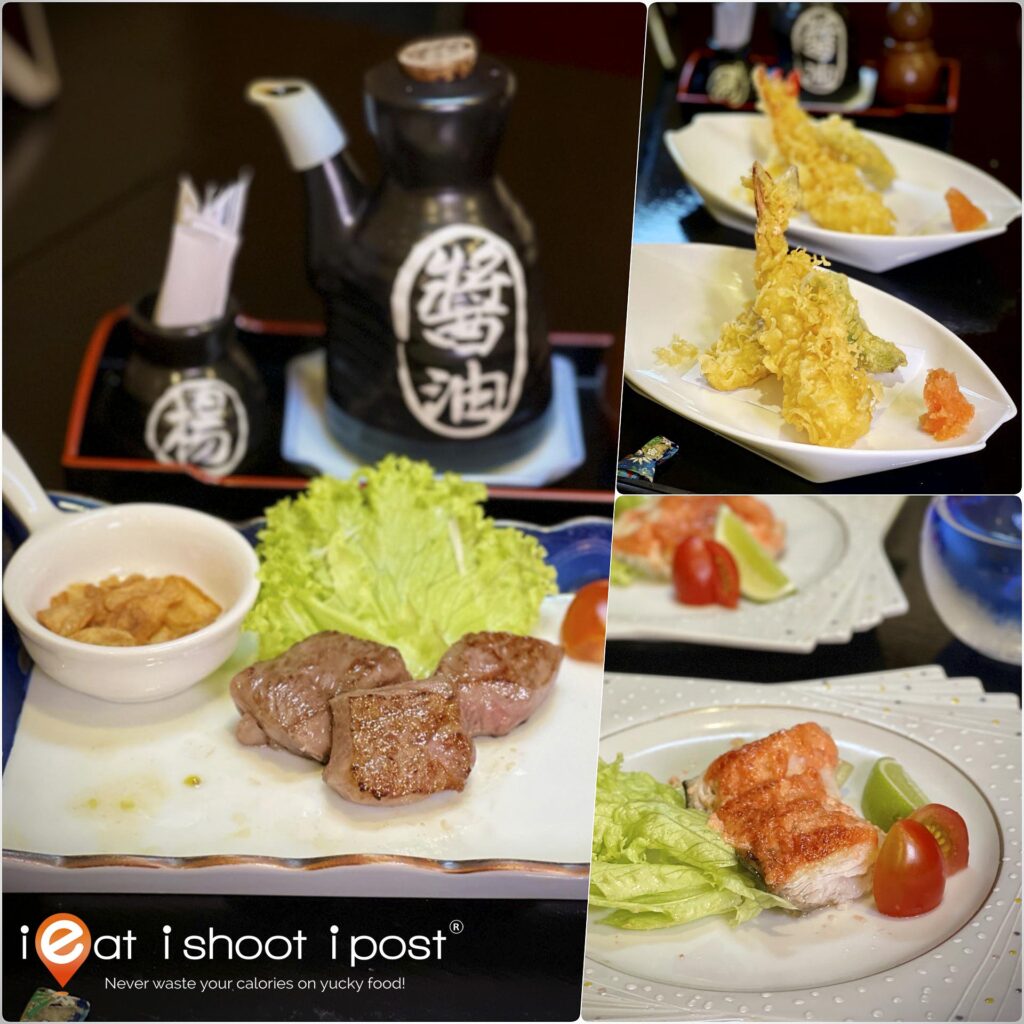 Pace changes as you now move to grilled and fried foods. First up is a new dish – the Gitara Japan Cod Fish Mentai Yaki. The oily fish is topped with housemade mentaiko sauce and grilled to make for a tasty bite.
Next is the King Prawn Tempura course which features a beautifully fried Jumbo-sized local sea prawn that is sweet and juicy. The tempura prawns are just about the largest we have come across. We also like his Japanese Sweet Potato tempura. The tempura batter is crunchy and not oily.
If you feel you still have space in your stomach at this point, the next course is sure to fill you up. Don't underestimate the 3 pieces of very well-marbled A5 Miyazaki Wagyu. Dip it lightly in some salt and pair the rich beef cubes with crispy garlic chips.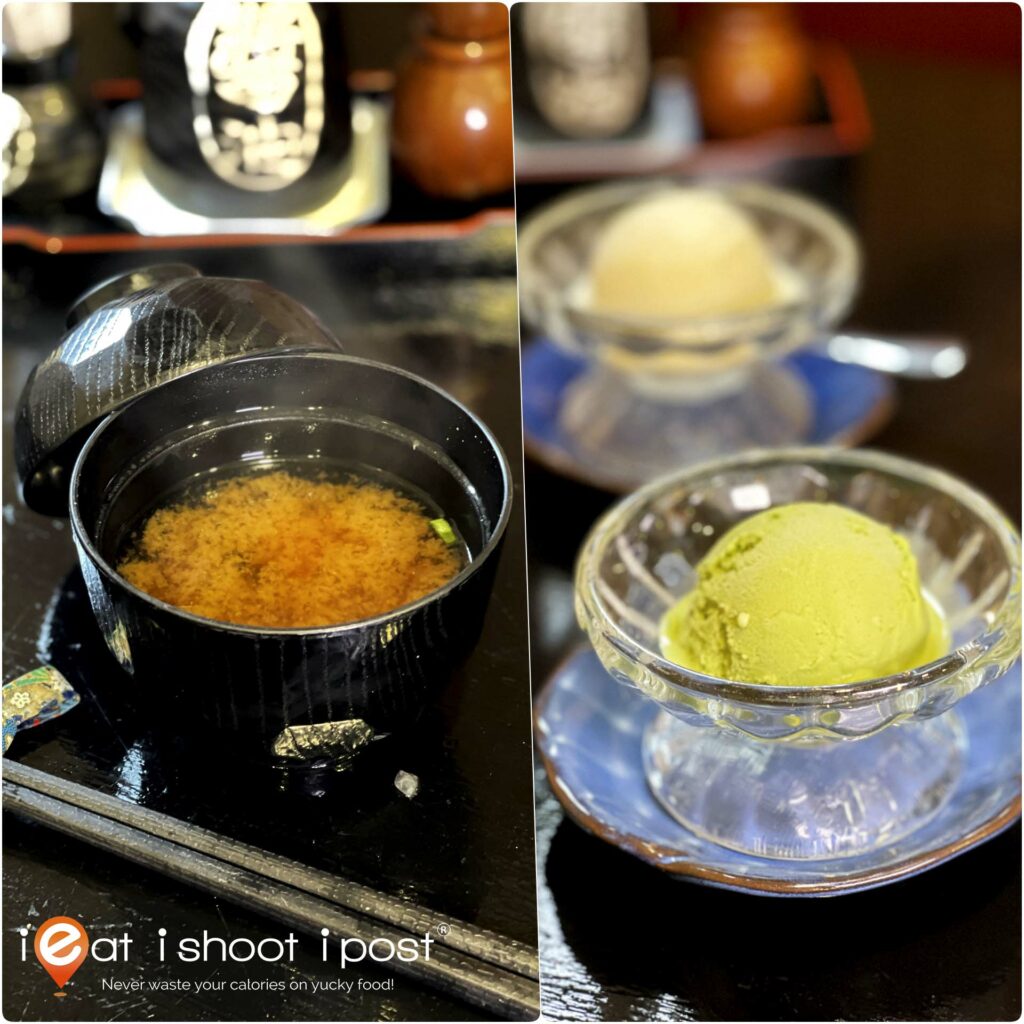 Finally, you'll be served a bowl of Miso Soup to warm the stomach and a scoop of Japanese Ice-cream to end the meal on a sweet note.
Botan Japanese Restaurant
The decor of the restaurant is rather old-school (even though it did get renovated just before Covid) with heavy wooden chairs and tables and Japanese style artwork donning the walls. There are two private rooms that can sit up to 6 people each. The outside seating features high table/chair seating and the atmosphere is rather lively, especially in the evenings with people enjoying drinks across the row of restaurants in the area.
Most of all, Chef Thomas is a good host. It is no wonder he's had a strong following to this day.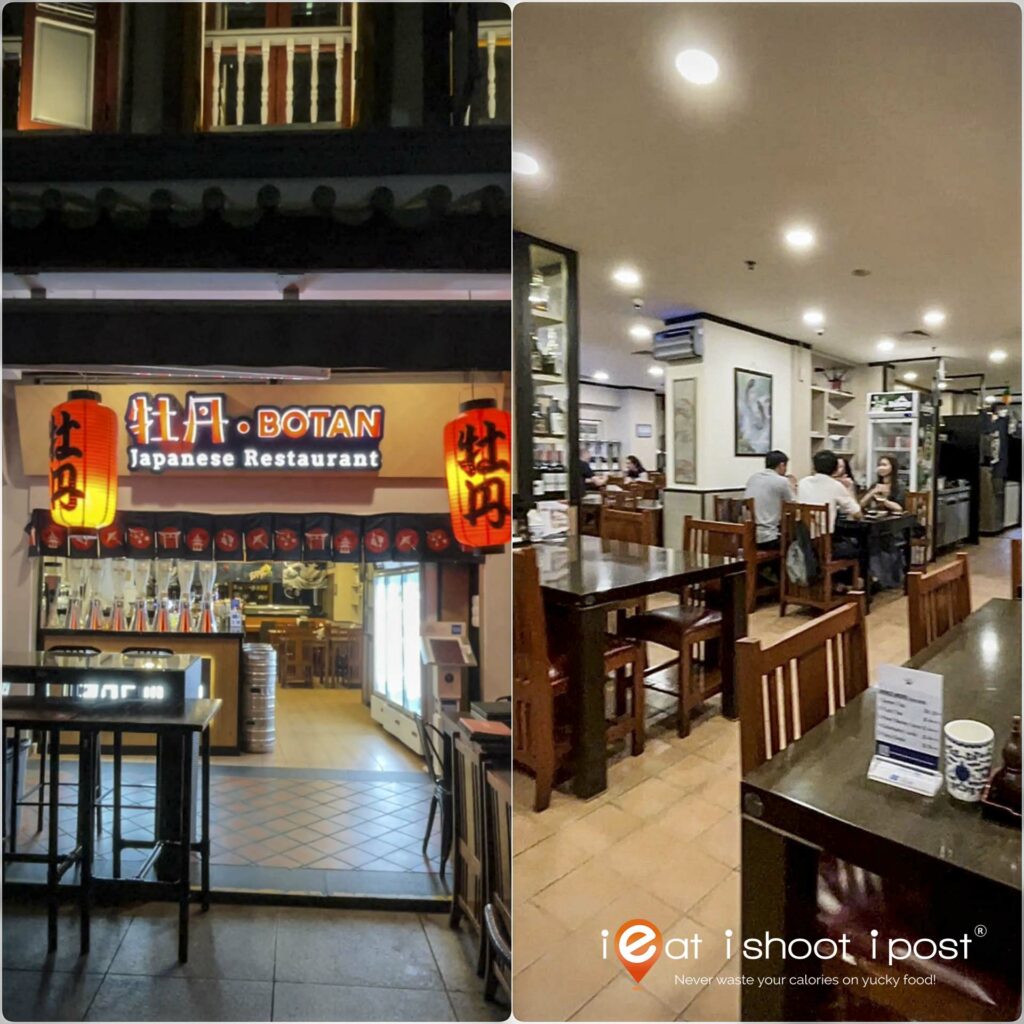 Conclusion
This Omakase set for two ($198++) is a rather seafood focus one. The produce is rich and perfect for pairing with some sake. Note that photos show only one person's portion.

Disclosure: This was a media tasting and Chef Thomas has become a friend of ours.