This restaurant is closed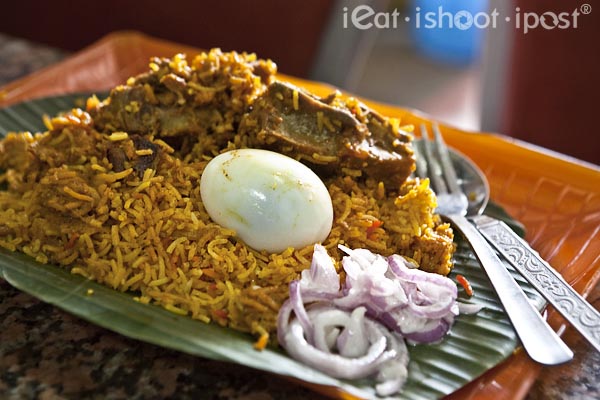 I think there are essentially two schools of foodies when it comes to Nasi Biryani. There are those who like a heavy Biryani where the spices hit you like a truck and there are others who like the rice to be light and aromatic and decide how much masala they want to eat with each spoonful. I actually belong to the latter group as I like the light and airy texture of long grained Basmati rice and the natural fragrance which makes real Basmati rice special.

Of all the rice varietals that we commonly eat, only Basmati and Thai Jasmine Rice have that alluring fragrance which, incidentally, is a "freak of nature". Most rice do not have fragrance, but in the case of Basmati and Jasmine, there had been a mutation of a certain gene called BADH2 which causes the production of 2-acetyl-1-pyrroline, the aroma compound that gives Jasmine rice, Basmatic rice and Pandan leaves its characteristic fragrance. That explains why people like to cook Chicken Rice with a knot of Pandan leaves in it to accentuate its fragrance. It also explains why Basmati can also be used for Nasi Lemak as its fragrance can also be accentuated by Pandan leaves and coconut milk.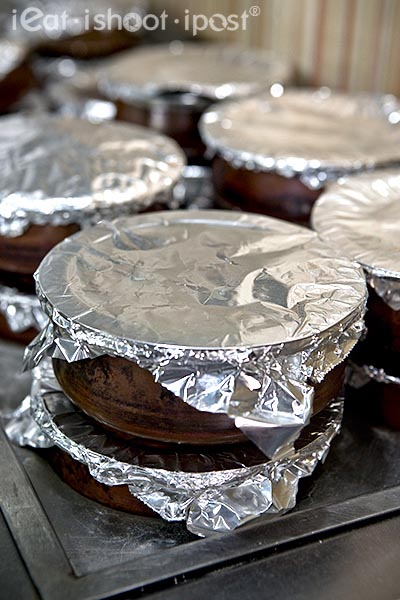 But most of us have been conditioned to eat Biryani where the fragrance essentially comes from the spices used in the masala principally because real Basmati rice is quite expensive. So most shops will not use the top grade Bastmati rice but instead serve the rice with a robust masala. That is not to say that it is necessarily bad, its just that you miss the essence of what makes Basmati so special.
Now, the Biryani at Blue Diamond is very good, but in the way that each grain of rice is coated with a very well balanced masala. This shop is a favourite amongst our group of kakis. The boss, Mr Farook told me that theirs is a real Dum Biryani where the rice and the meat are cooked together in a sealed pot. He had learnt the recipe from various hotel chefs while he was working in the hotel line for 18 years prior to opening Blue Diamond.
My mutton biryani came with two generous pieces of tender lamb pieces which I have no complains about. It was well spiced, tender and wasn't gamey. My other kakis, however, commented that their pieces were more bones than meat. The rice was coated with a masala which I thought was going to be quite heavy, but turned out to be fragrant and nicely spiced. My kakis loved the Biryani here. My personal preference is for the lighter version, but I still quite enjoyed the Biryani as the masala wasn't overly spicy. 4.25/5
Conclusion
If you are mad for masala, then this is the place for you. The mutton is wonderfully tender and the masala well balanced. The hard boiled egg sets it apart from the other Biryanis and actually goes quite well with the rest of the dish!