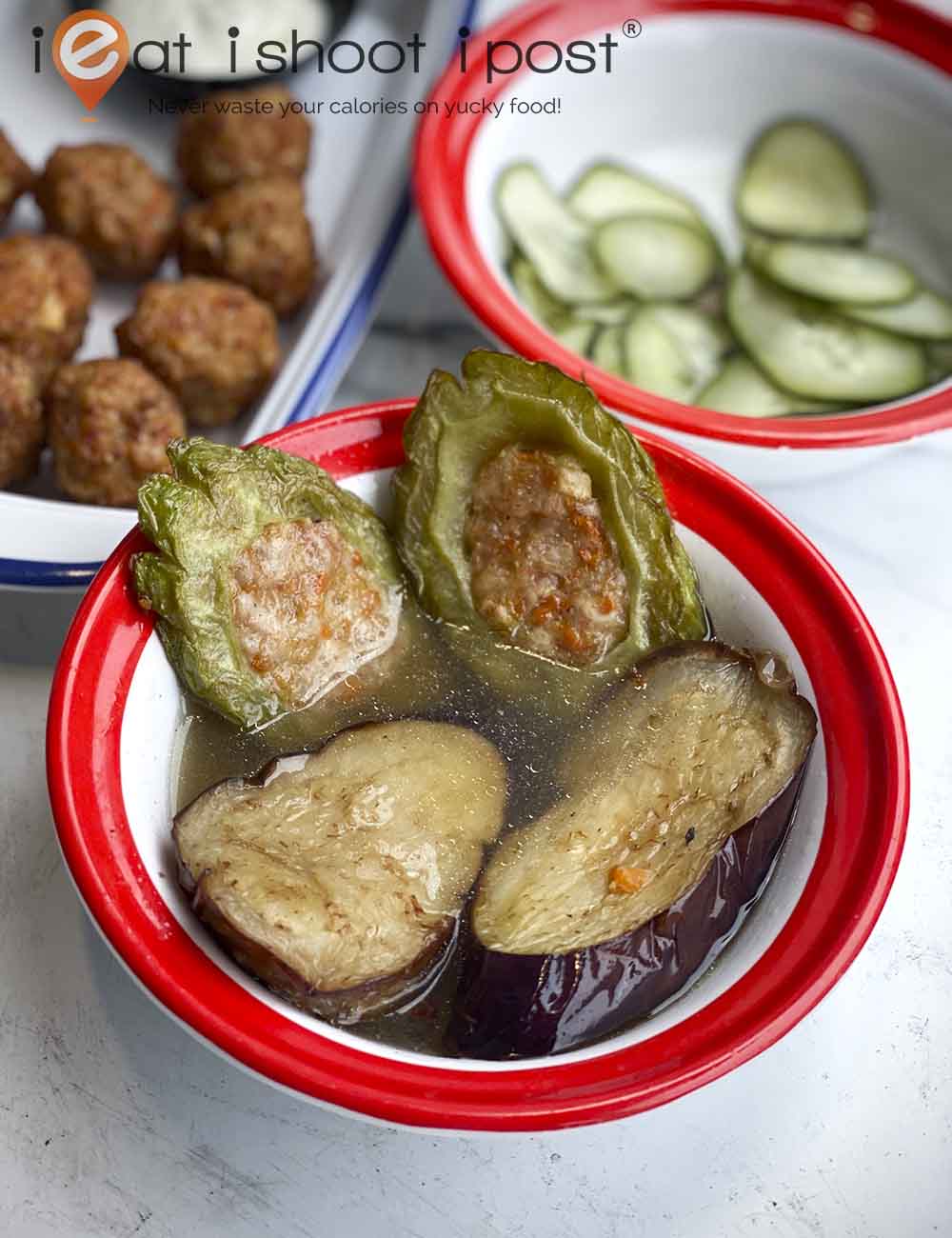 There really is no secret to good food.  Everyone knows this very basic equation:
Culinary Skills + Quality Ingredients = Great Food
The problem is not that we have a dearth of culinary skills in Singapore, nor is it that we lack of quality ingredients.  The problem is that when it comes to local food, a lot of Singaporeans still think the following way:
Great food = Great Taste + Cheap Price
But since,
Culinary Skills + Quality Ingredients ≠ Great Taste + Cheap Price
And the only way to balance the equation is to change one variable:
Great Food = Culinary Skills + Quality Ingredients = Great Taste + Fair Price
Actually, we have already summarized the equation in the adage:
"Cheap no good, good no cheap"
So, if we want good food, we need to be willing to pay for it.  Of course, we all need to have access to affordably-priced food which we eat every day.   But, at the same time, we must be able to discern quality and be prepared to compensate food vendors for it rather than to expect that they benchmark their prices to those of a hawker stall.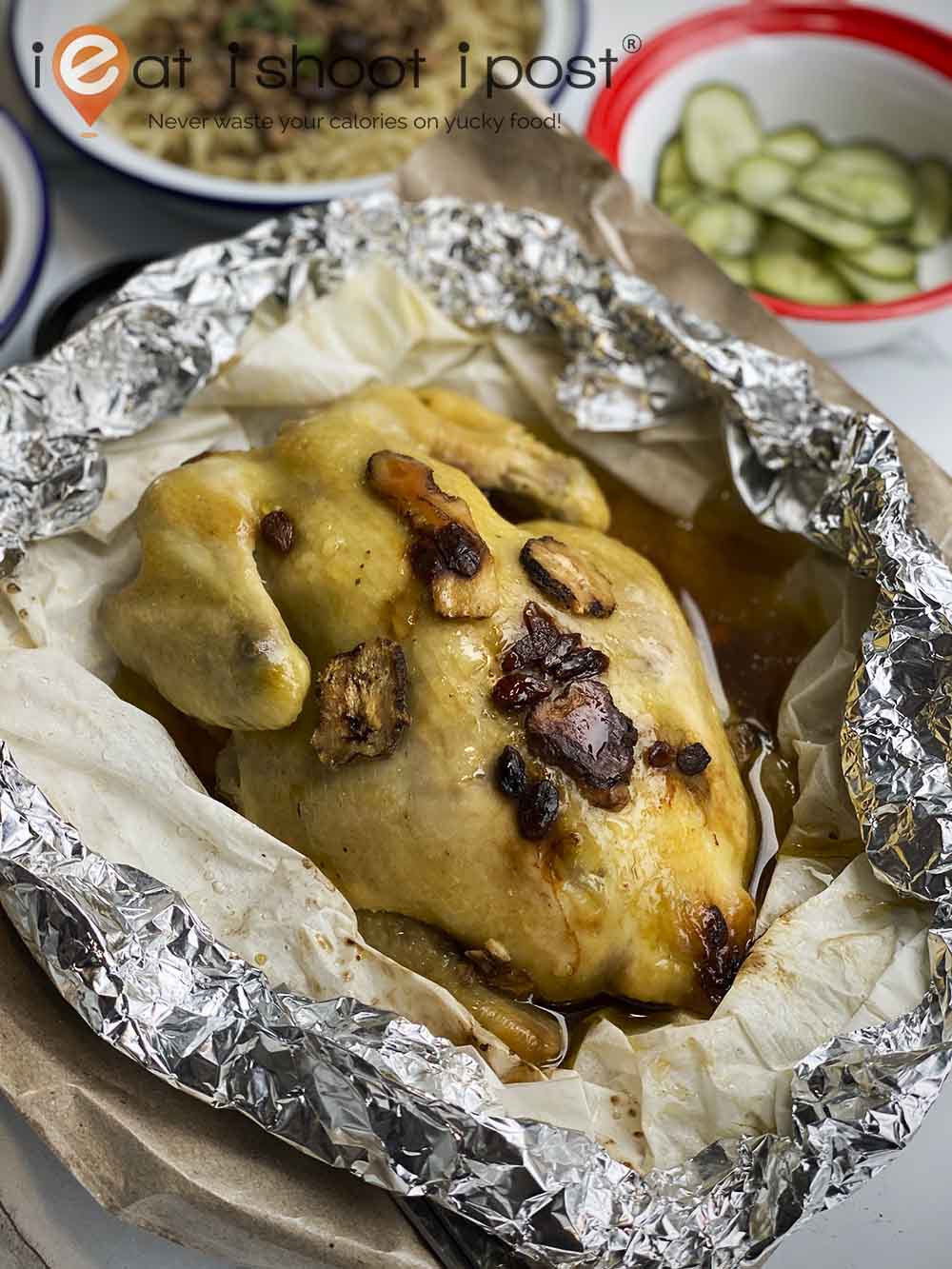 I am sure that some people will complain that the pink salt-baked chicken ($29) at Nanyang Culinary Club is a little pricey since you are paying $29 for a small chicken.  But, they use very good quality kampung chicken baked with quality herbs which result in a very moist and tender chicken with a lovely jus that is begging or a bowl of rice.  The results wouldn't be the same if they had used a cheaper broiler chicken.  If you love salt-baked chicken, then you have to make a trip down to try this!  If you don't, then this one might just change your mind.  4.5/5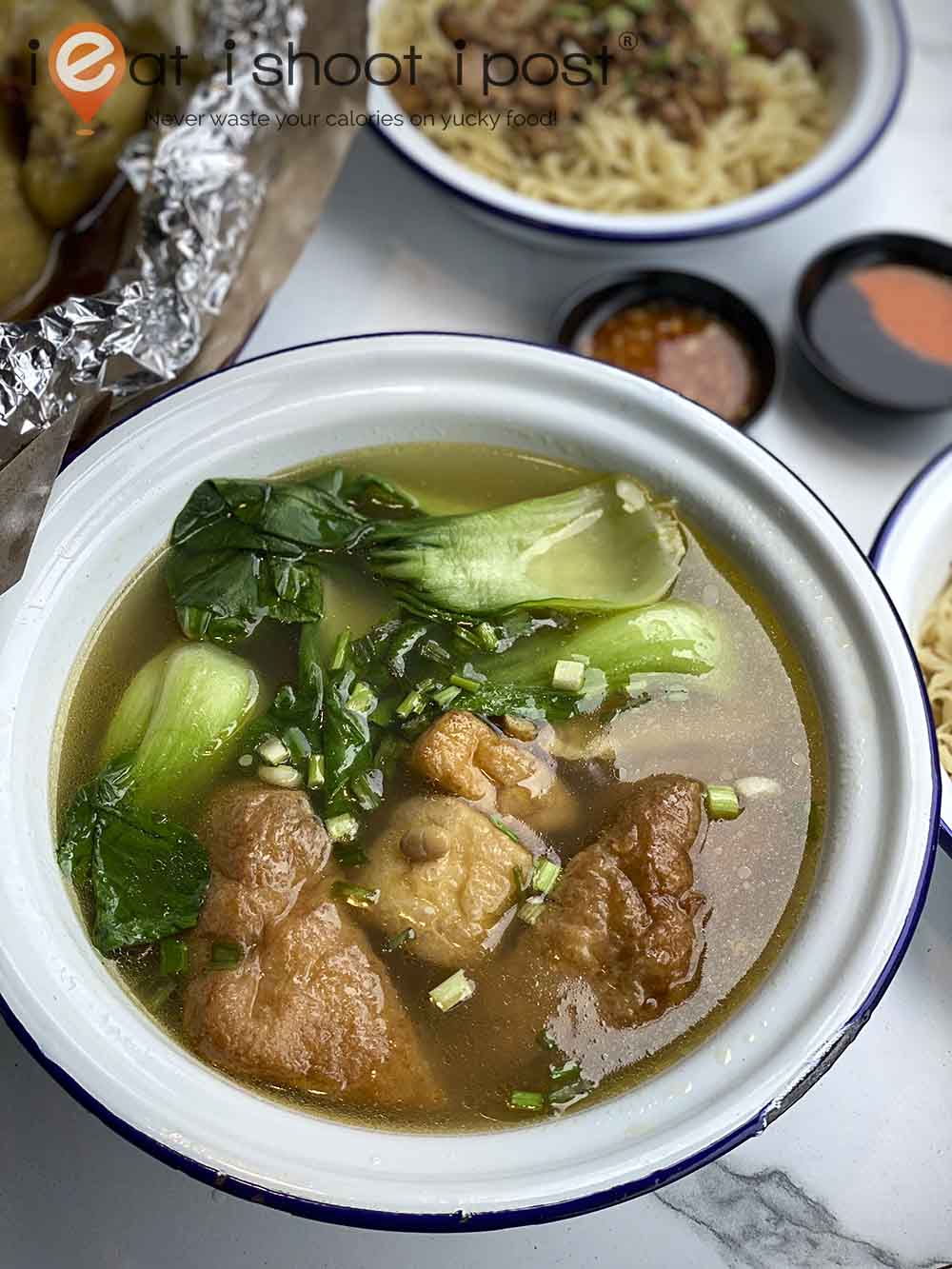 The yong tau foo here really tastes like something that just came out of a Hakka grandma's kitchen.  The soup is redolent with the taste of ikan bilis and soy beans and the yong tau foo is stuffed with a mix of fresh minced pork, fish paste, carrots and water chestnuts.  The yong tau foo is very good and I really like the extra crunch of the water chestnuts.  However, I do feel that there is just a tad too much chopped carrots in the stuffing.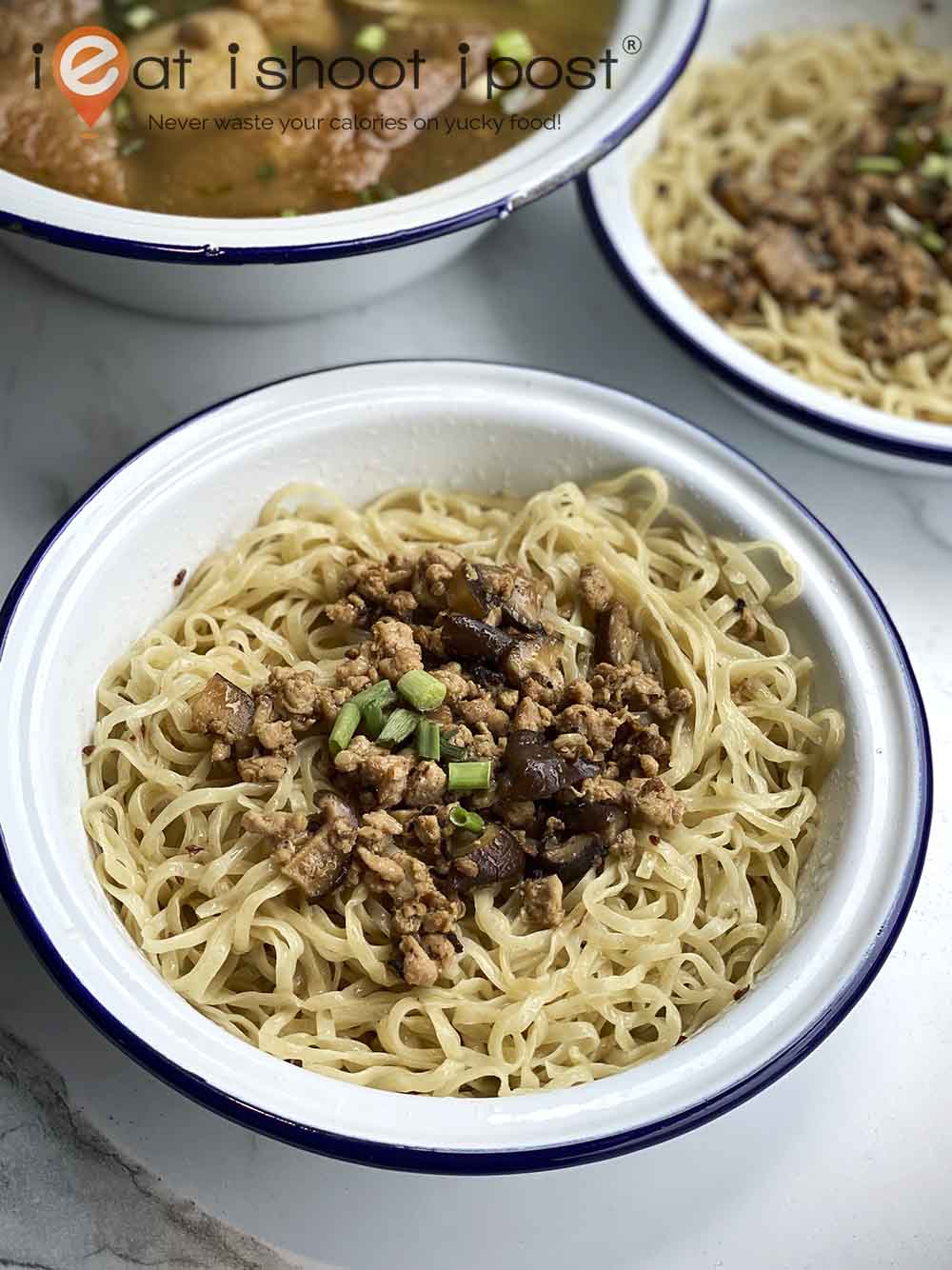 The set comes with a plate of Hakka minced pork noodles which have a lovely QQ texture and topped with a tasty minced pork and mushroom sauce.  This is very good and well worth the carbs!   4.25/5
The set is priced at $8.90 which is perhaps just a little more than what you pay at the hawker centre but the fact that they use fresh pork instead of frozen and that it is seasoned with fried sole fish and dried prawns rather than just msg does justify the price difference.  In fact, if you compare this with a bowl of Ramen, it's actually value for money.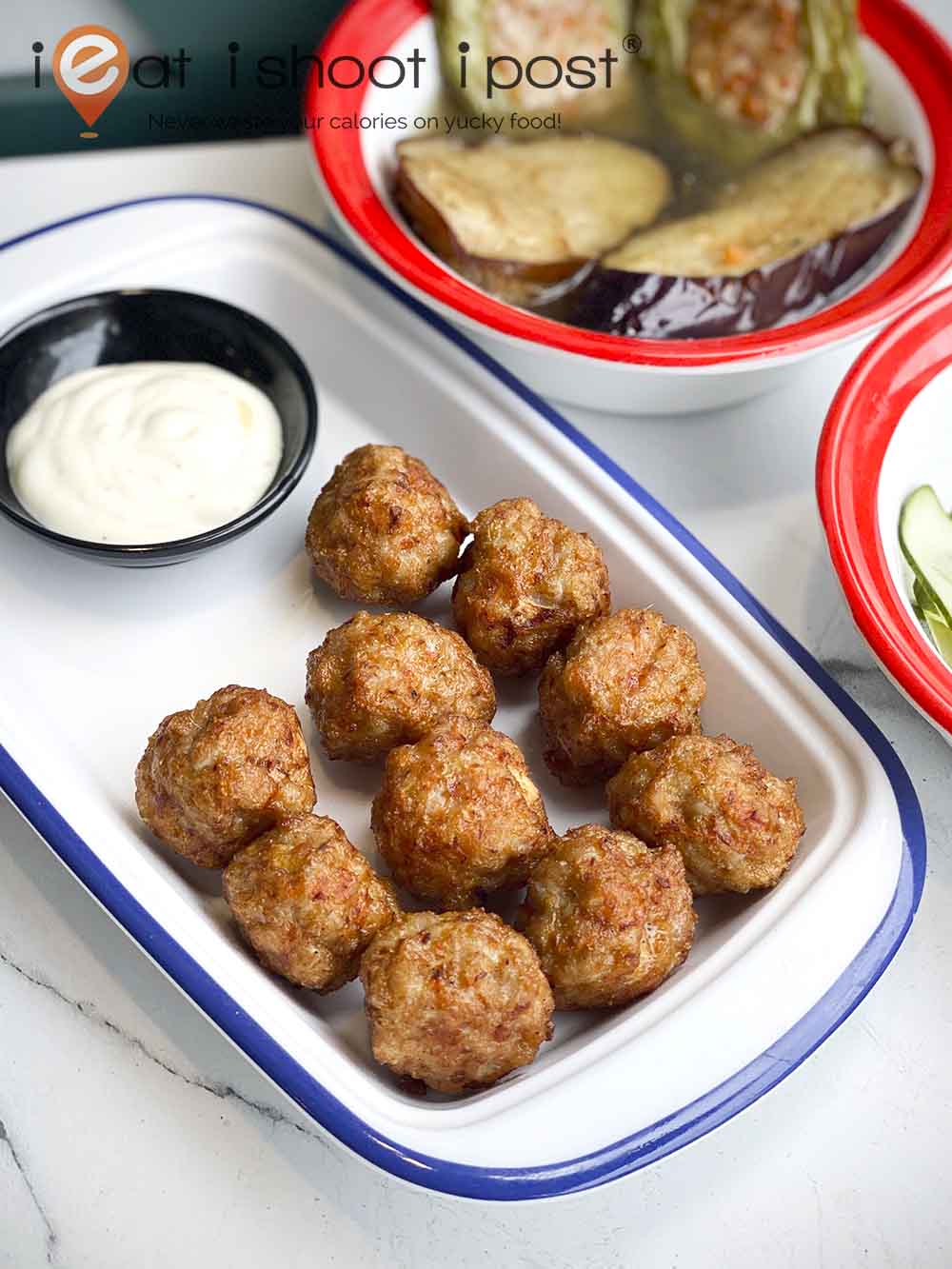 Their fried meatballs were slightly disappointing.  My benchmark for Hakka meatballs is the ones at Hup Chong which are crisp on the outside, juicy on the inside, and come in the size of golfballs.  Compared to those, these are a tad too dainty for me and the crust just didn't have that crunch.   3.5/5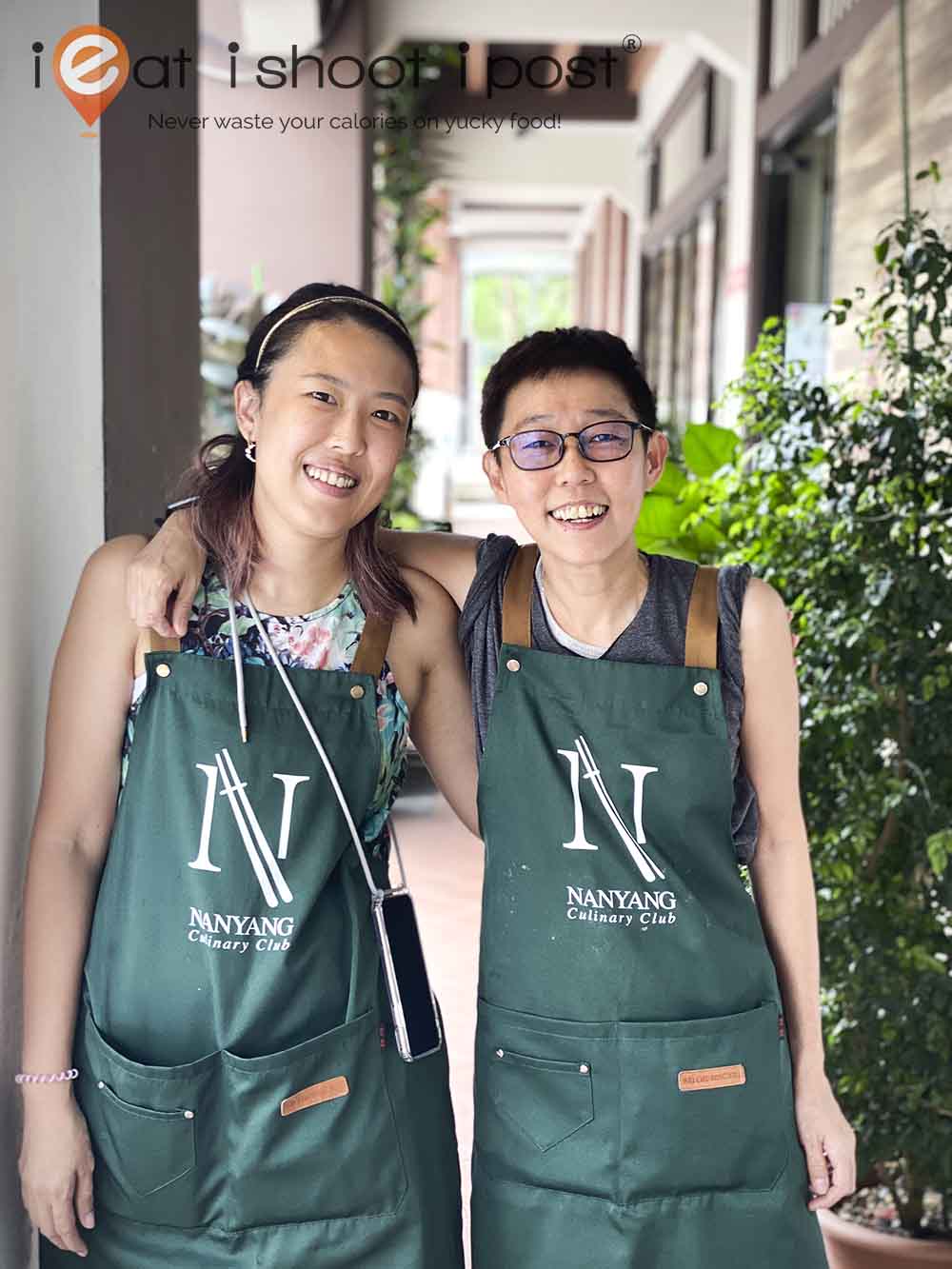 Nanyang Culinary Club is a collaboration between two friends, Raye Tan who used to operate Chong's Hakka Yong Tau Foo at St Georges Lane and Anglelina Weng who used to run Pok Pok Keh at Kovan.  Raye was doing well at St George's lane before the pandemic struck which forced her to close the stall.  While searching for a new location, she reconnected with Angelina and both felt that the synergy between their dishes and so Nanyang Culinary Club was born.
The menu is currently limited to salt-baked chicken, yong tau foo and the kopicino, but there are plans to expand the menu to include other Hakka dishes like suan pan zi.  
According to Raye, the problem is that the dish requires a lot of effort as the yam needs to be steamed and kneaded while it is still hot.  In my view, the real problem is whether the general public will be prepared to pay the same price for the dish as a plate of gnocchi at an Italian restaurant?  If we are, then I am sure it would be worth the effort them to make the dish and add in all the great ingredients as grandma would!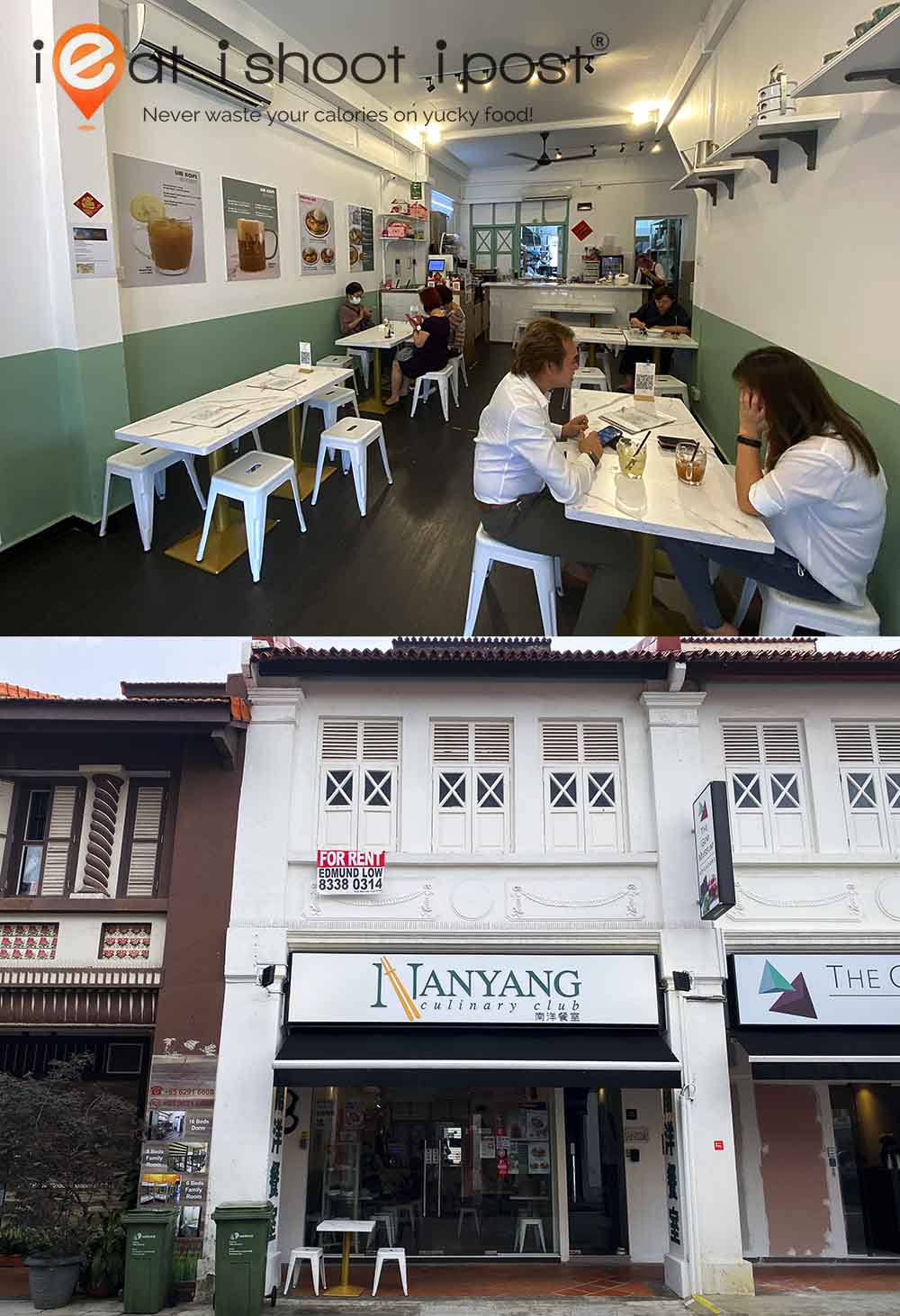 Conclusion
This new eatery in Little India serves authentic Hakka Yong Tau Foo like how grandma would make it as well as a really good salt-baked chicken!  The menu may be limited to these two things, but you will leave the restaurant feeling like you've just had a really good homecooked meal!