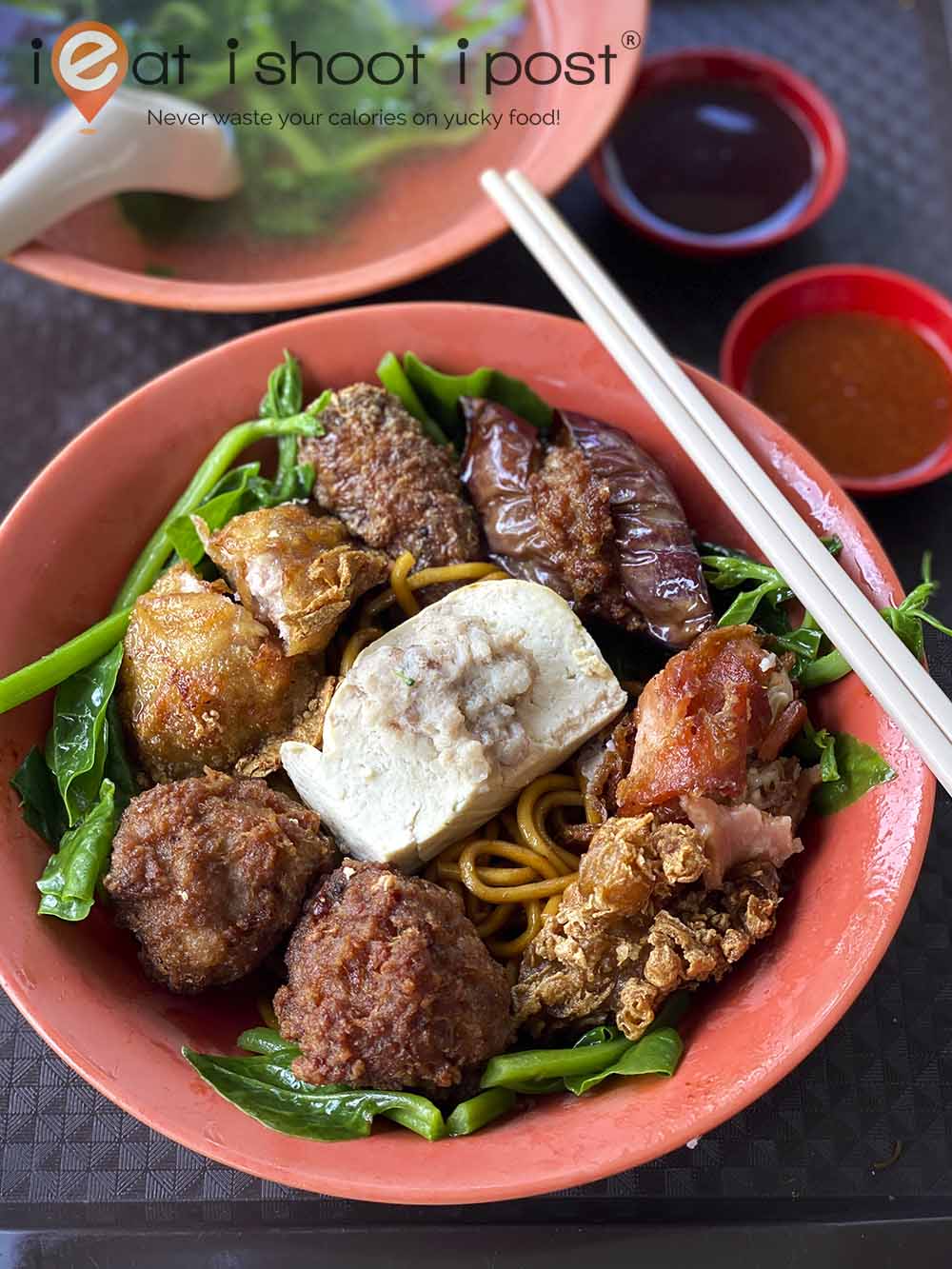 There are two types of people who eat Yong Tau Foo.  The first is the type who are looking for something healthy.  They are the ones who would pick the tofu, chilli, bittergourd that are filled with fish paste and have it in a clear soup.  Then, there are the type who are looking for something that would really hit the spot.  They are the ones who go for the deep fried items which are filled with minced meat, have it with dry noodles with a generous dollop of chilli and sweet sauce.
This story, as you would expect by now, will appeal to the 2nd type of people.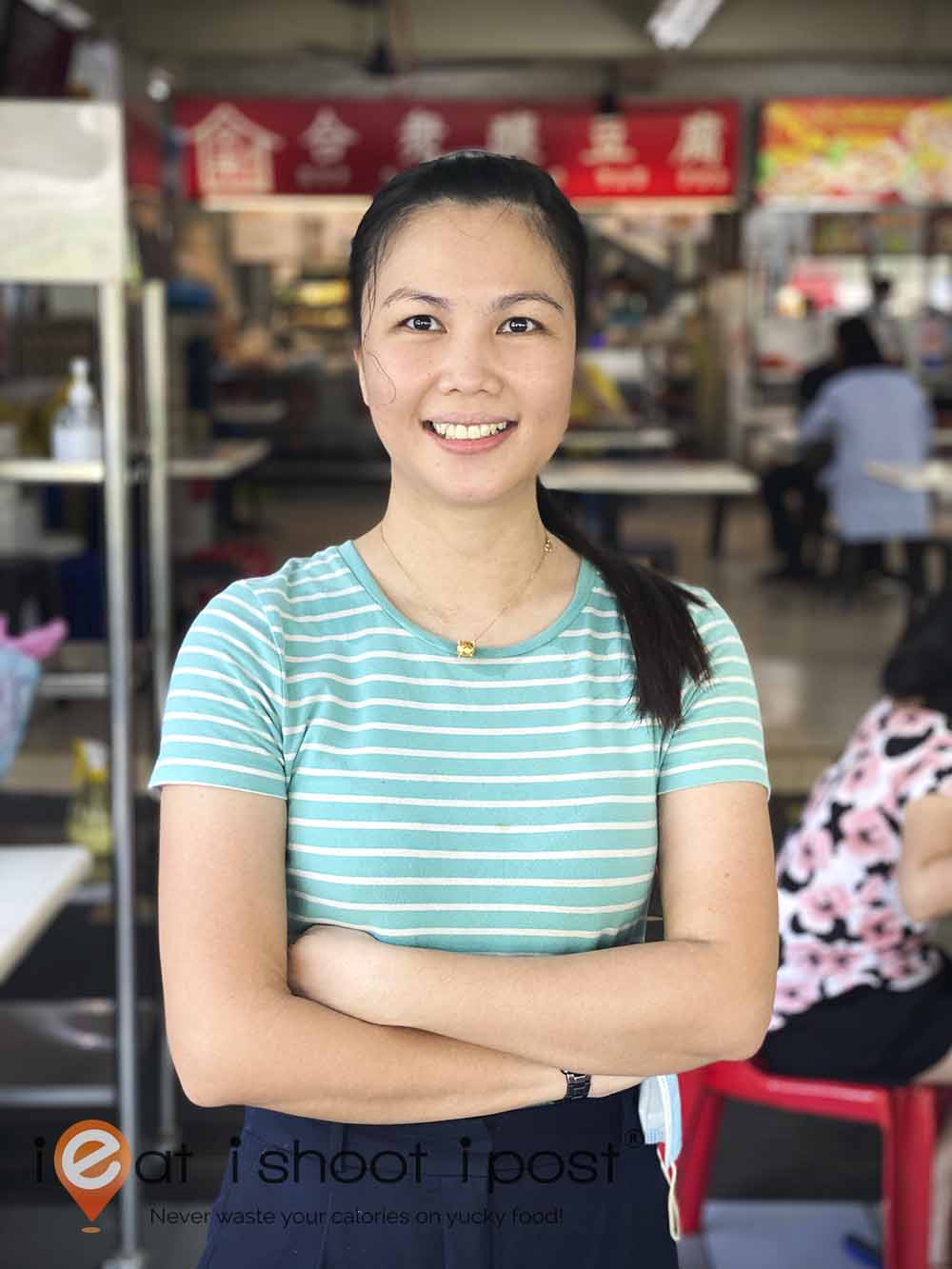 Those of you living in Toa Payoh would no doubt be familiar with Hub Chong Yong Tau Foo.  The family business has been around since 1952 when Mdm Lee Ah Moi's grandfather, Lee Hong Fatt was selling yong tau foo from a pushcart along a street called "For Sang"(Cantonese).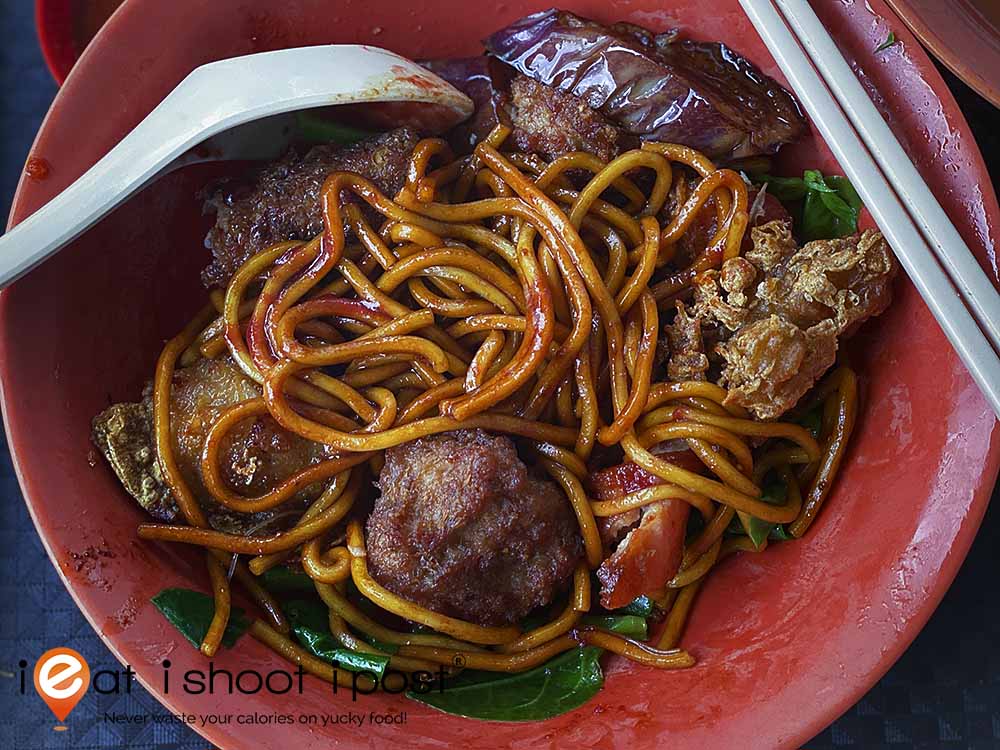 This special recipe was subsequently passed down to the 3rd generation, Mdm Lee, and her younger sister who started the stall in 1983 at Toa Payoh Blk 109 selling the YTF using their grandfather's recipe. In 1996, they moved the business to Toa Payoh Blk 116 and then to Blk 203 in 2017 where it is currently run by 4th Generation Mr Tang Weng Tat and his wife Mei Woon.
The current owners have added new items to the traditional yong tau foo which will appeal to the younger generation of Singaporeans.  You may be delighted to find things like Mozzarella pork dumplings which contain a mix of Mozzarella cheese and minced pork wrapped in wanton skin as well as scallop wrapped with mashed yam!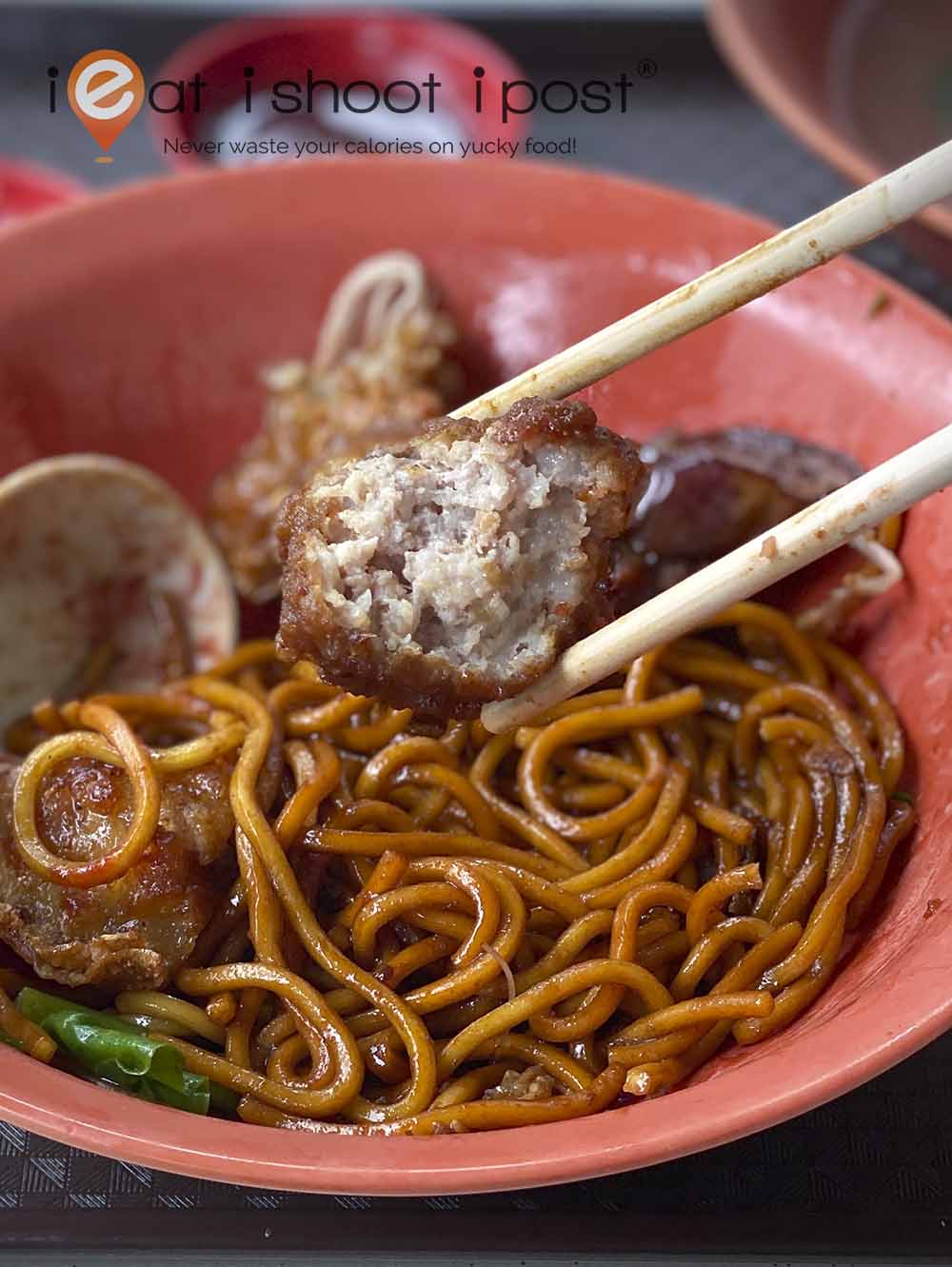 The new items add more variety to the items you can pick, but for me, the winner is still the fried meat balls which are made from fresh pork and dried seafood.  The lady boss tells me that they use only fresh pork because the key to the dish is the pork fat on the outside of each ball which is fried to a crisp that gives it that irresistible crunch.  They are also fried in batches throughout the day so that they always taste fresh and juicy when you bite into them!  Dipped in the chili and sweet sauce and accompanied by a mouthful of QQ Hokkien noodles, it is really one of those things that I have developed a craving for!  4.5/5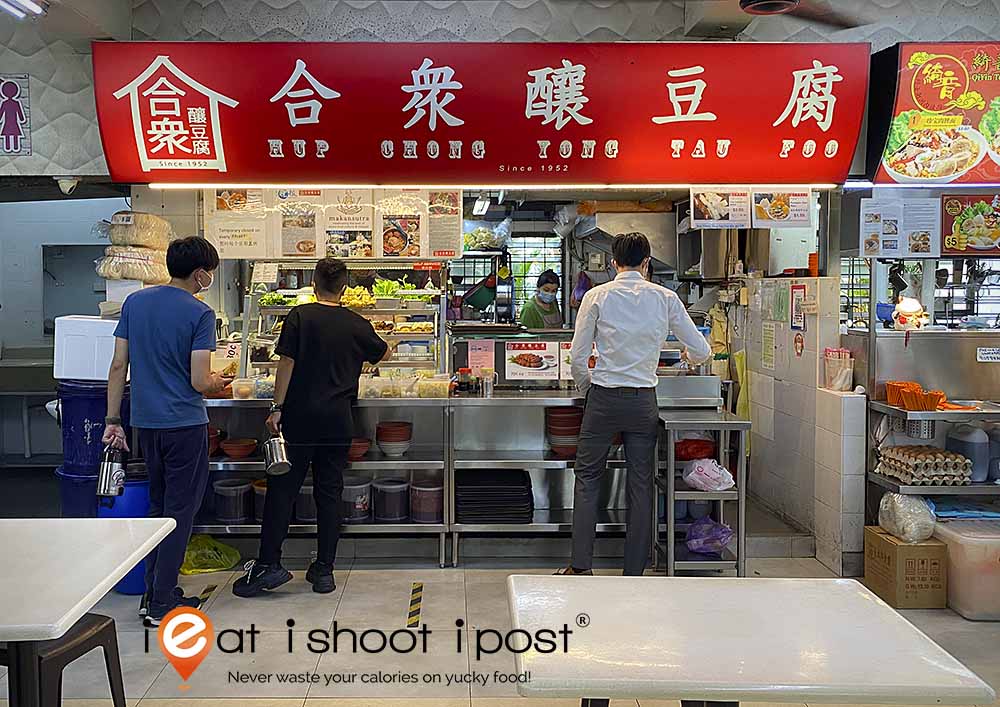 Conclusion
The place to go if you have a craving for Hakka-style Yong Tau Foo with meat stuffing! The craveable meat balls are a must-try!  Also read about our food trail in uncovering the history of Yong Tau Foo story here