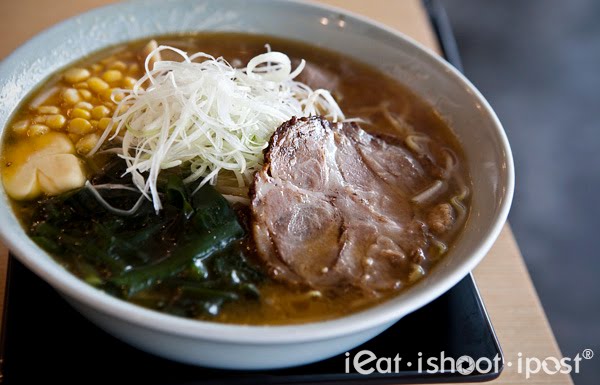 Hokkaido Style Ramen
According to the hungrygowhere Top 10 site, Tampopo seems poised to be voted the top Ramen in Singapore, followed by Santouka, Ippudo, Yoshimaru and Sapporo Miharu. It seems like no one voted for Yu Sai Shoku and Hakan Nihon Ryori, so I will probably drop them from my must eat list unless some readers really insist that they should be blogged. So what do you think of the results so far?
Tampopo has been around for a while so understandably, they have built up their reputation and have many fans. It is an Izakaya style restaurant rather than a dedicated Ramen-ya like many of the new Ramen restaurants opening up in Singapore. If you can't decide if you want to head up north to Hokkaido for its curly noodles or down south to Kysshu for the Tonkotsu broth, then Tampopo might be the place to go, because they serve both.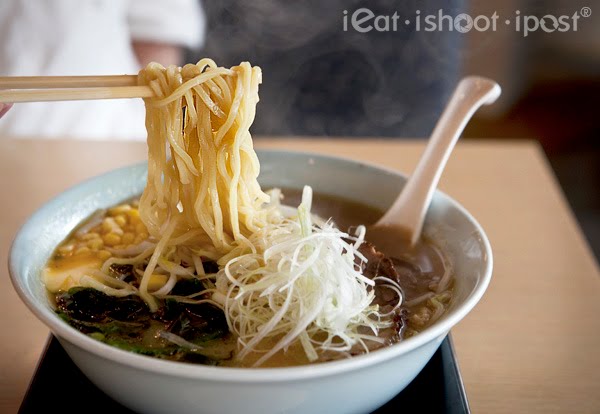 Its amazing that Tampopo managed to get so many votes, even though it is not a dedicated Ramen-ya. They basically have two styles of Ramen and variations on these. Hokkaido style Ramen is characterised by buttered corn, a clear soy sauce and seafood based soup with curly yellow noodles. I don't quite enjoy the Hokkaido style soup base, but the imported yellow noodles were fragrant and QQ with no smell of the kansui (alkali). The best part of this bowl of Ramen though, is the Charshu which has that melt in your mouth texture and roasted caramalised soysauce flavour.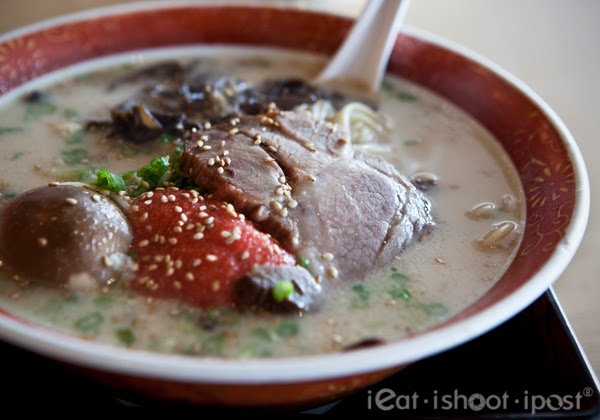 The more popular Kyushu style ramen typically uses the straight thin noodles and thick Tonkotsu broth. When describing broth, the Japanese use the word kotteri which basically describes a soup which is really thick and rich with bits of fat and protein precipitates in the soup. The soup here is not kotteri, but it is quite pleasant and light enough for you to finish the bowl. However, I felt that it was more salty than it is umami. ie it was salty but it lacked a certain depth and complexity in flavour.
It is said that the Kyushu style noodles are straight and thin because with the thick Tonkotsu broth, you don't really need the curls to hold the soup onto the noodles. What you want are thin straight noodles which you can slurp into your mouth quickly while carrying enough of the rich broth to excite your palate. The Kyshu style noodles are good but not as special as the curly ones. It really is too bad you can't order curly yellow noodles with the Tonkotsu broth. For that, you would have to look for the Asahikawa style Ramen which will be featured in an upcoming post.
Conclusion
There are many other flavours here which we did not try like the very popular Kurobuta Shabu Ramen. I chose the basic two versions to get a sense of the noodles and soup base. I think that Tampopo gives you a very good bowl of Ramen with an outstanding Charshu but with new Ramen players in town, they will need to work hard to keep ahead of the pack.
Tampopo is currently having a promotion with Standard Chartered Credit/Debit Card at their Takashimaya branch, so you can enjoy a further 10% discount in addition to the 15% cashback! That means your $13 Ramen is effectively about $10 which makes it probably the best value Ramen in Singapore for the moment!
Hokkaido Style: Noodles: 4.5/5 | Soup 3.5/5
Kyushu Style: Noodles: 4/5 | Soup: 4.25/5
Chashu: 4.5/5
Check out the Ramen Map of Japan at Rameniac!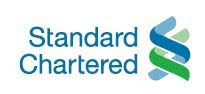 The Bank's biggest dining promotion is back again till 16 June. This means you can enjoy 15% CashBack on any meal, in any restaurant, at anytime, anywhere is Singapore! So charge your meal to your Standard Chartered Credit/Debit card to enjoy 15% CashBack at all Ramen joints from now till 16 June and another 10% to 15% off (almost 30% off) at selected merchants! SMS GET15[space]card number to 78722 to register for this promotion!
The list of the Hungrygowhere Top 10 ramens can be found at the Hungrygowhere website. Voting is ongoing now for the 10 best ramens so you might want to cast your vote too!
I shall be keeping an eye on the the voting in order to make sure that I blog at least the top five.
This project is sponsored by Standard Chartered. You can find out more about their excellent dining promotions at – www.standardchartered.com.sg.