Congrats to Beni for winning 1 Michelin Star in the Michelin Guide, Singapore 2016!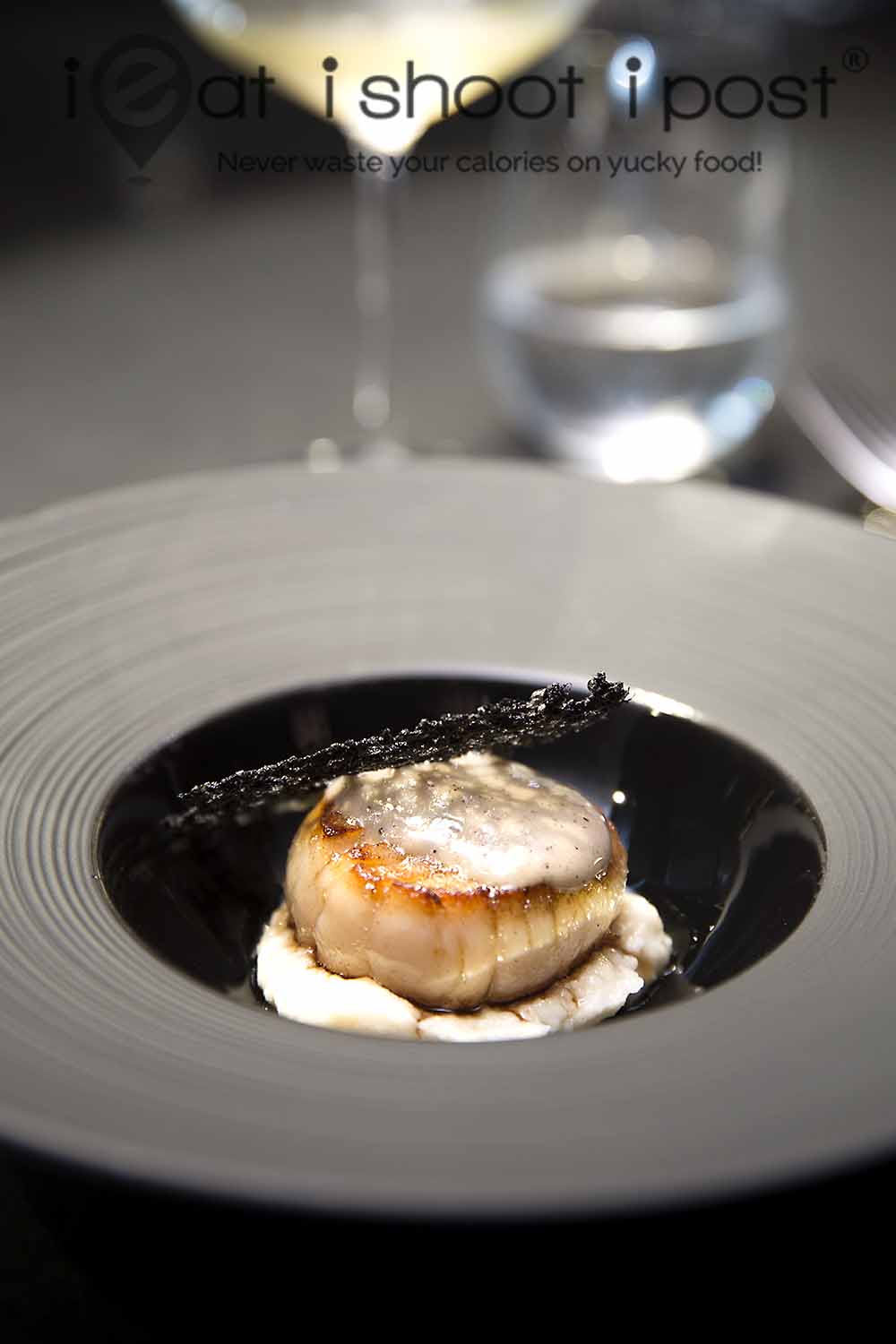 The Japanese have a knack for mastering foreign cuisine — French, Spanish, Italian and even Sichuan cuisine as shown by Chef Kentaro  who also won a Michelin star for Shisen Hanten.  That is not to say that our local boys aren't up to it has well.  We have to congratulate  Chef Jason Tan of Corner House also earned himself a Michelin star for French cuisine.  But what the Japanese have been able to do is to add that unmistakable Japanese touch to any dish which is instantly recognisable.

Interview with Chef Kenji, Michelin Awards presentation 21 Jul 2016
That "Japaneseness" is evident not only in the superb Japanese produce that used in the dishes but also with subtle marrying of Japanese and French cooking techniques, although Chef Kenji Yamanaka always insists that his style of cooking is classically French.
One of the most noticeable thing about the dishes is that they are not has heavy as those found in a classic French restaurant.  Chef has steered away from the use of butter and cream, substituting the heavy sauces with vegetable purees and vegetable pastes and foams instead.  Even dessert is a mild white bean mousse with light sherbet and sweeten black beans.  Everything is given a very light touch.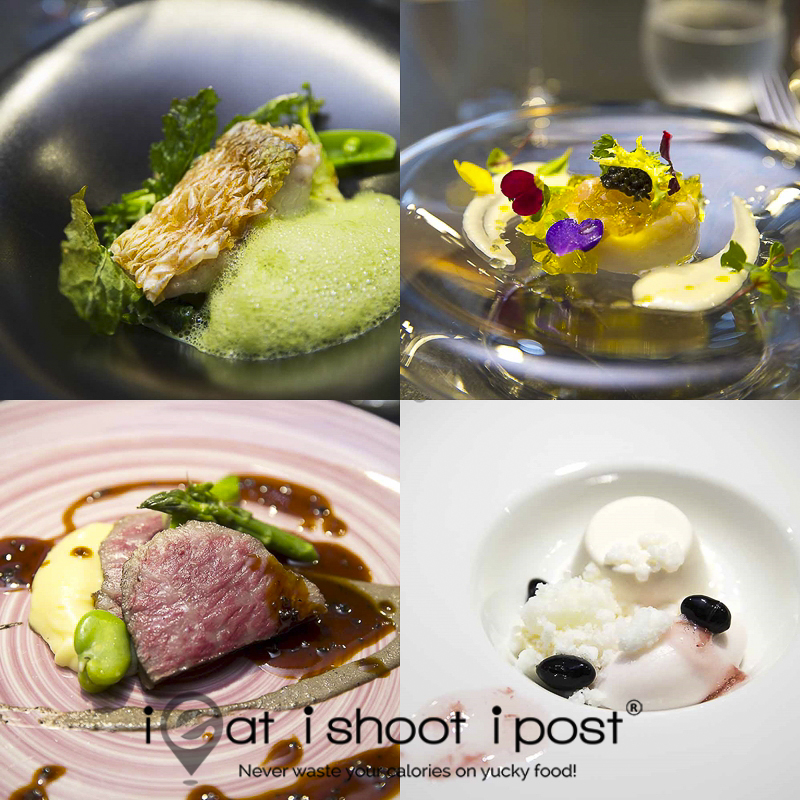 For starters we were presented with a medley of four shellfish commonly found at the sushi bar with a vinegar-ed jelly and a touch of caviar.  The main course of tilefish done "Matsukasayaki" style with crispy scales resembling pine cones is another example of how Chef Kenji's French dishes are have taken on that Japanese character.  I have been a fan of Ozaki Wagyu since my visit to Osaki-san's farm in 2012 and was glad to be able to have it presented as roast beef.  My only complaint was the lack of contrast between the slice of rosy pink beef on a plate that is also streaked with pink.  It was aesthetically jarring and does no justice to the beautiful slice of meat.  4.5/5
Video taken at previous location
Conclusion
Excellent Japanese ingredients cooked French style with that undeniable Japanese touch.  But does it deserve One Michelin Star? The Michelin inspectors certainly think so and now you have a chance to decide for yourself!
Disclosure
Thanks to Beni for hosting this media review