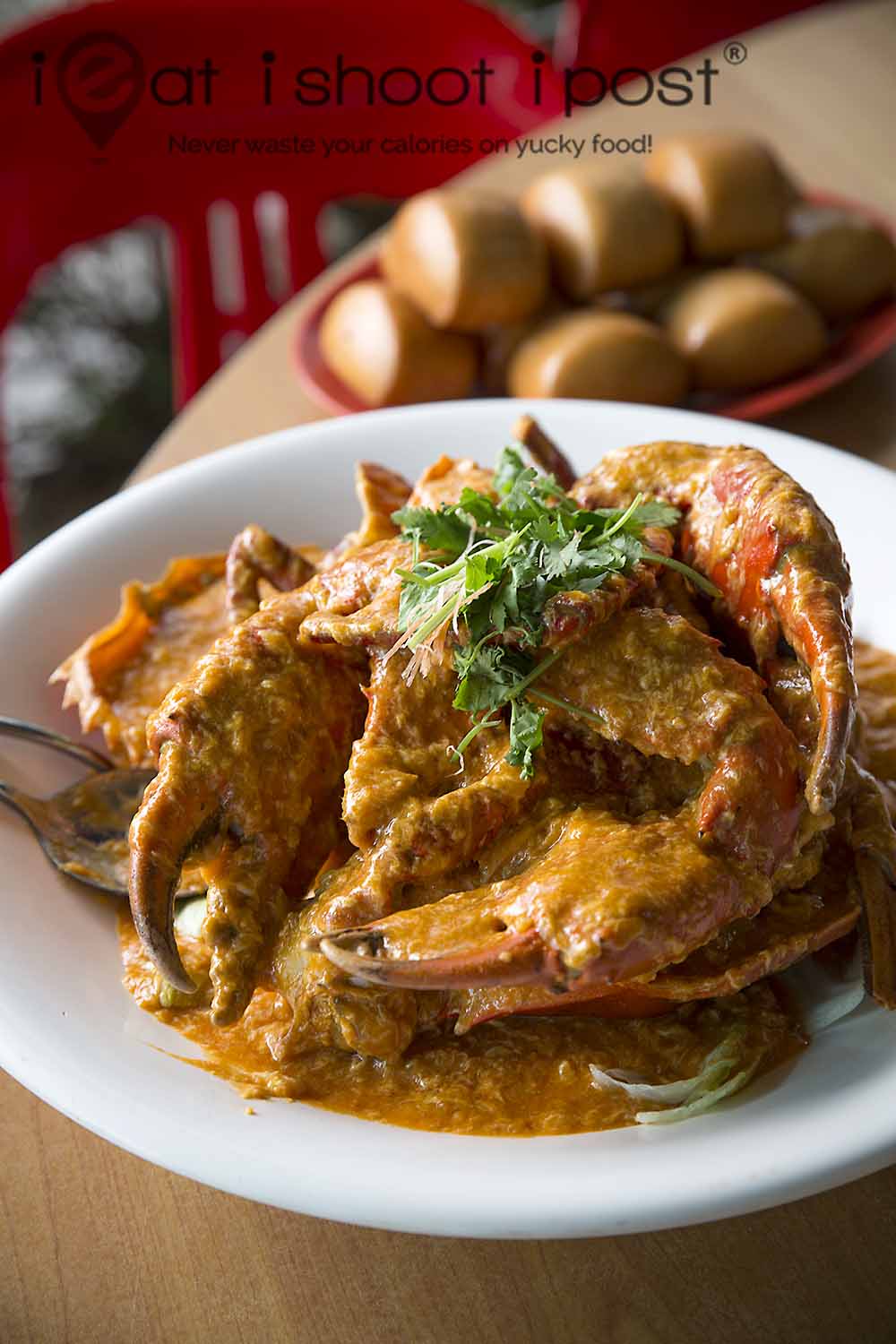 I am sure most foodies here would be familiar with Ban Leong Wah Hoe or at least you should know it as that zi char place at Casuarina road.  This venerable seafood restaurant has been at the same spot since 1986 when they took over the space from Ban Leong supermarket.  "Wah" and "Hoe" are the names of Mr Teh and his brother, hence the name of the eatery!
Their long time fans might tell you that the food there is really good. Others are not so impressed.  In fact, my review back in Aug 2010 was less than stellar.  This time round, I got to meet the chef-owner and finally understood what the fuss was all about.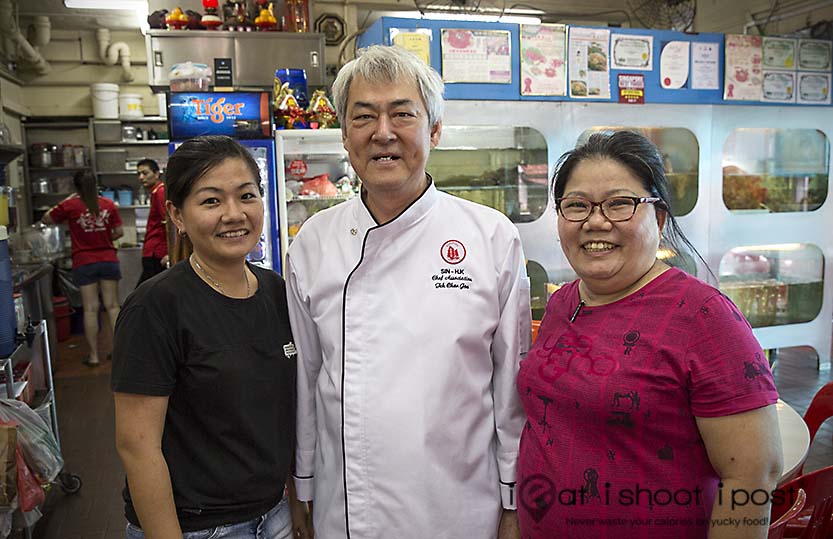 There aren't many zi char around where the owner is also the chef AND  the fishmonger.   Mr Teh, 67, who has been running the restaurant since 1978, also owns a seafood stall at Senoko Fishery Port where he is the wholesale importer of crabs.  Each night, after the dinner service, he would go home, rest a bit before heading down to Senoko Fishery Port to run his seafood business!
It's little wonder then, that the quality of the crabs here are excellent.  They are currently going for $60/kg regardless of size.  I was told that the supply of crabs are usually very good around this time of the year because demand for crabs from China drops during the winter months!  So, make a mental note: Winter is a good time for us here in Singapore to eat crabs!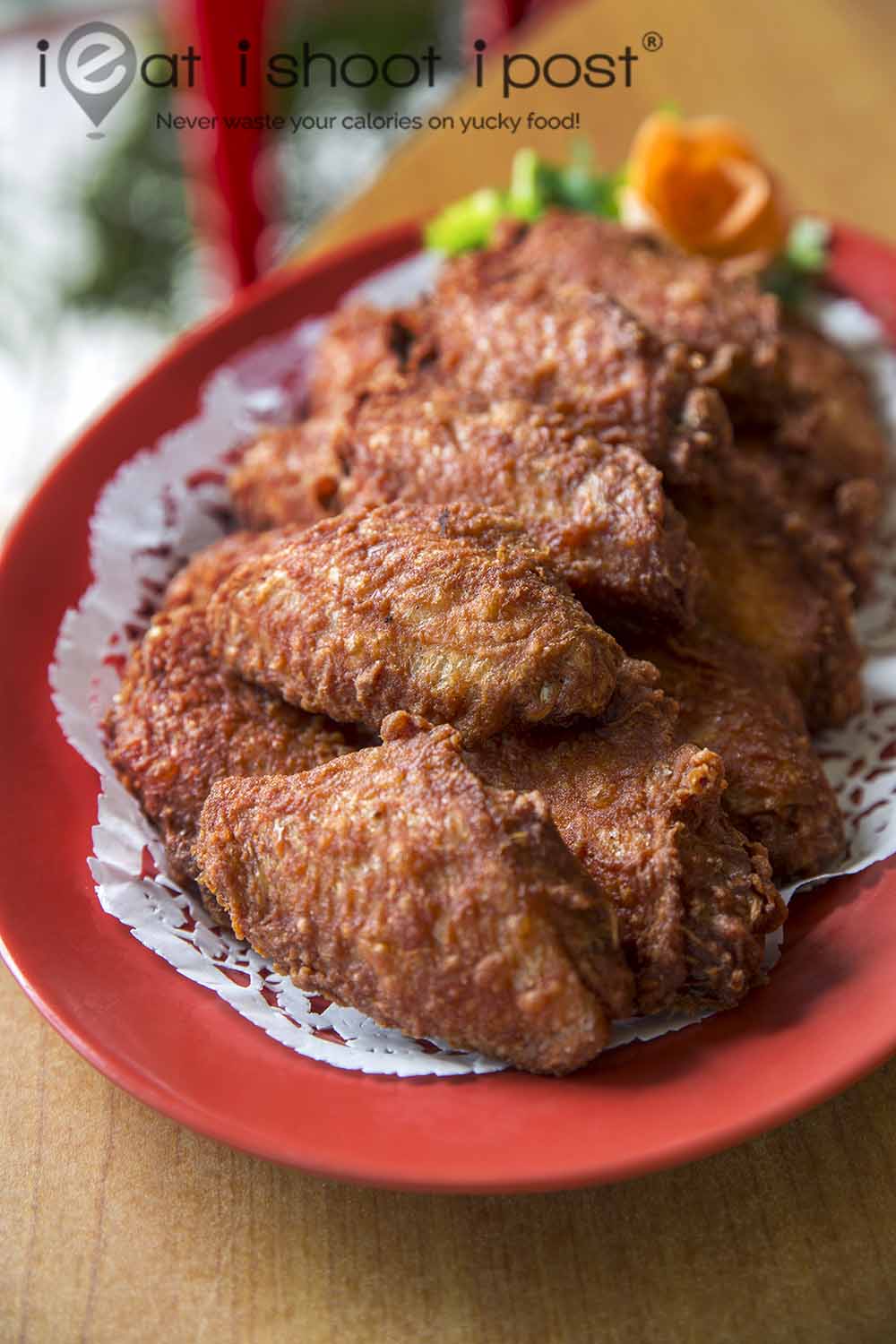 I like their style of chilli crabs here because the sauce is relatively mild and the crabs are cooked directly in the gravy which means you can taste the natural sweetness of the crab.  Some places steam the crabs first then toss them in the sauce.  This saves time as it doesn't have to be simmered in a wok for 10mins.  However, with this method,  the natural sweetness of the crab is lost. Some places make their sambal chilli so potent that you can hardly taste the crab!  That kind of sauce might good if the crabs are not of the best quality, but when you have really good crabs, you will want to be able to highlight its natural flavour! 4.25/5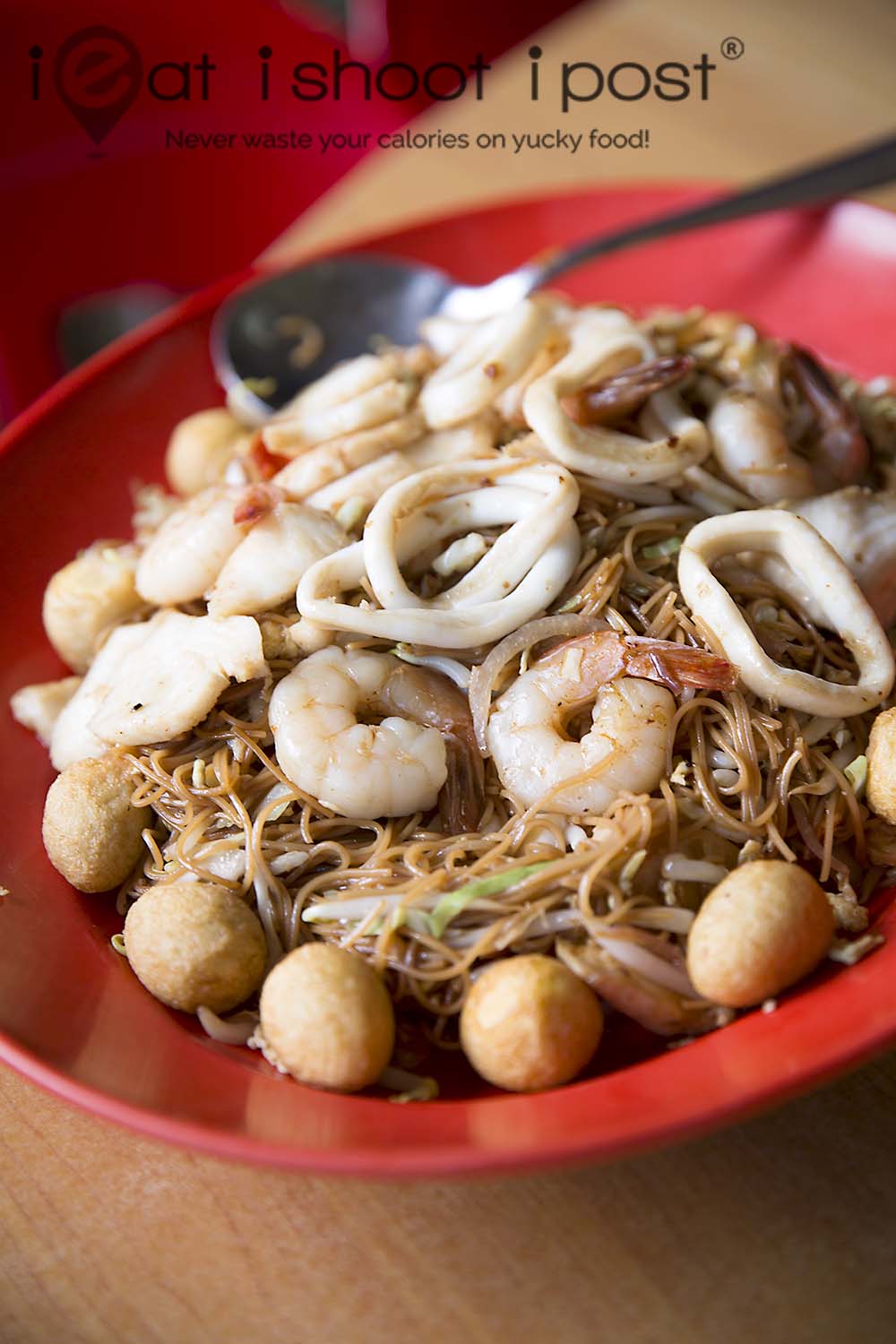 The steamed pomfrets here are going for $60/kg which is a very good price for quality Chinese silver pomfrets.  Mr Teh sources his pomfret from Malaysia which means that they are fresher as they don't have to make a long trip to Singapore.  Our pomfret was steamed just a tad too long that day, but otherwise quality of the fish was very good.  The sauce was good, but lacked that little something that would make you need to go back again and again.  4/5
Another of their signature dish is the har cheong gai which was good but certainly not the best I have come across. It is well seasoned but it lacks that explosive juiciness that you find at other places such as Holland Drive XO fish head steamboat and Whampoa Keng.  4.25/5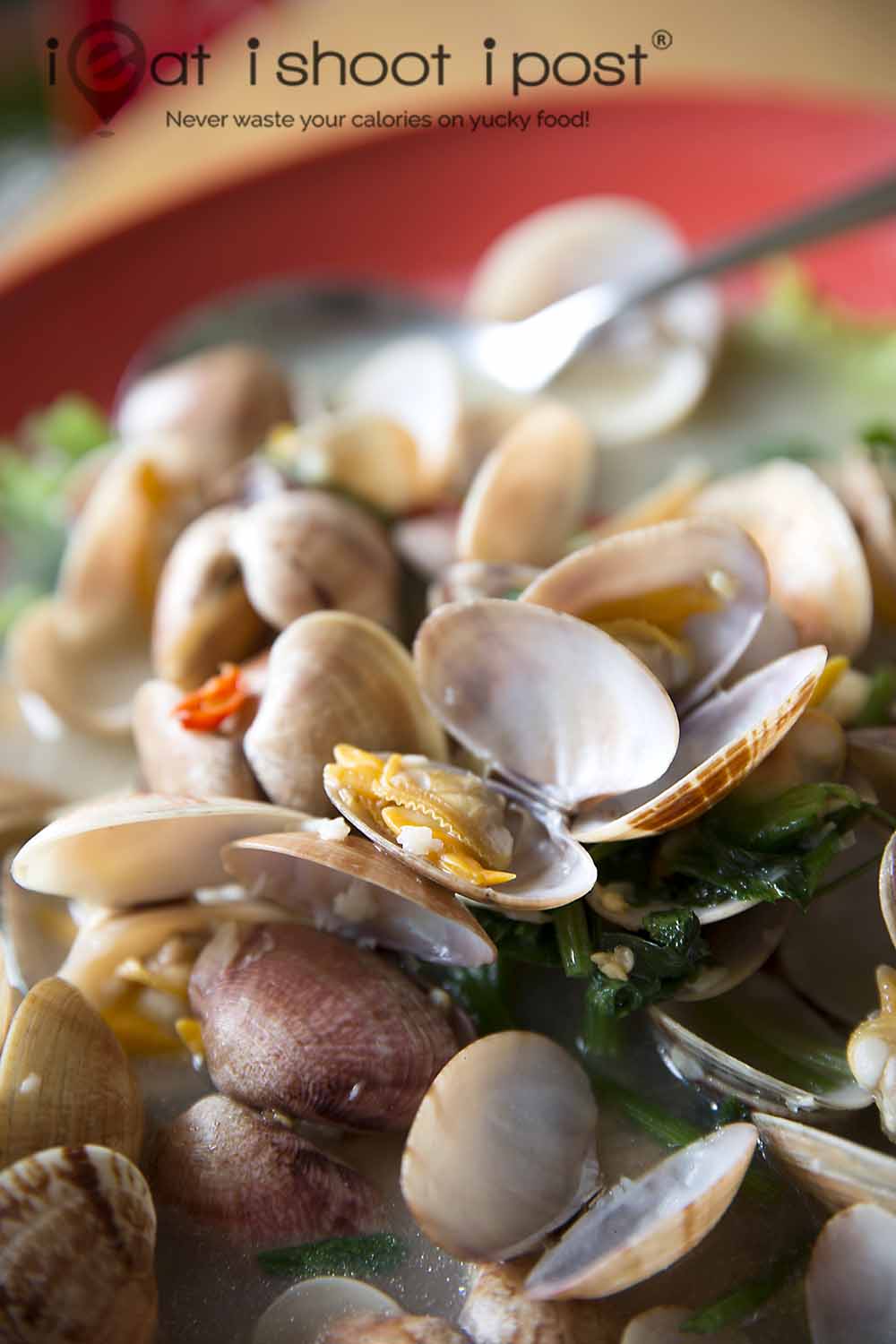 Their fried lala is one of the signature dishes. The lala are kept in live tanks until they are cooked.  It is lightly seasoned so that you can taste the original sweetness of the lala.  4.25/5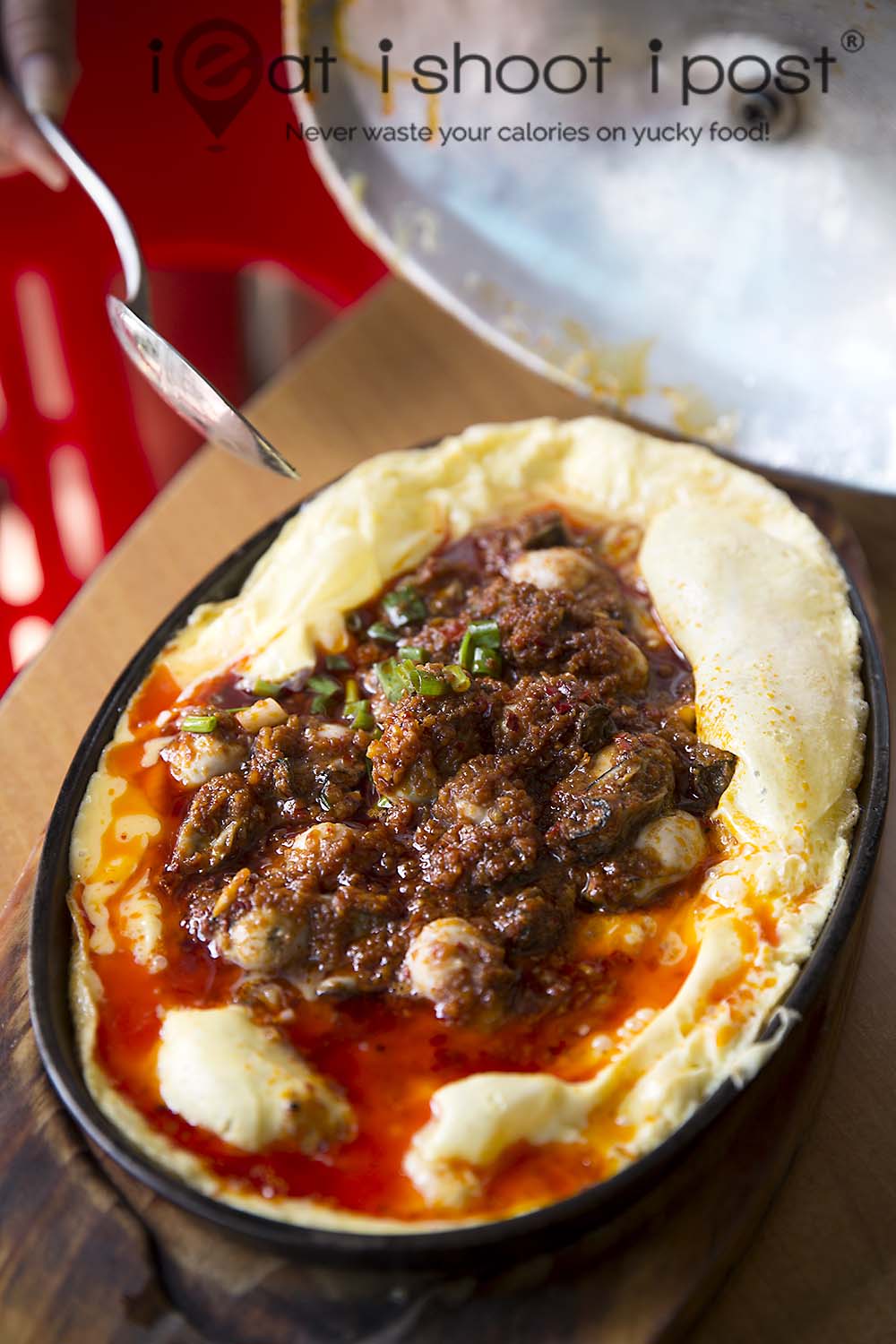 The oyster omelettes arrive on a hotplate with much fanfare and finished on the table.   Unlike the typical oyster omelette, theirs is without the sticky sweet potato starch.  The robust chilli has a bit of a punch and should please the chilli lovers.  I felt it was a little too spicy and could do with a bit of tang.  4/5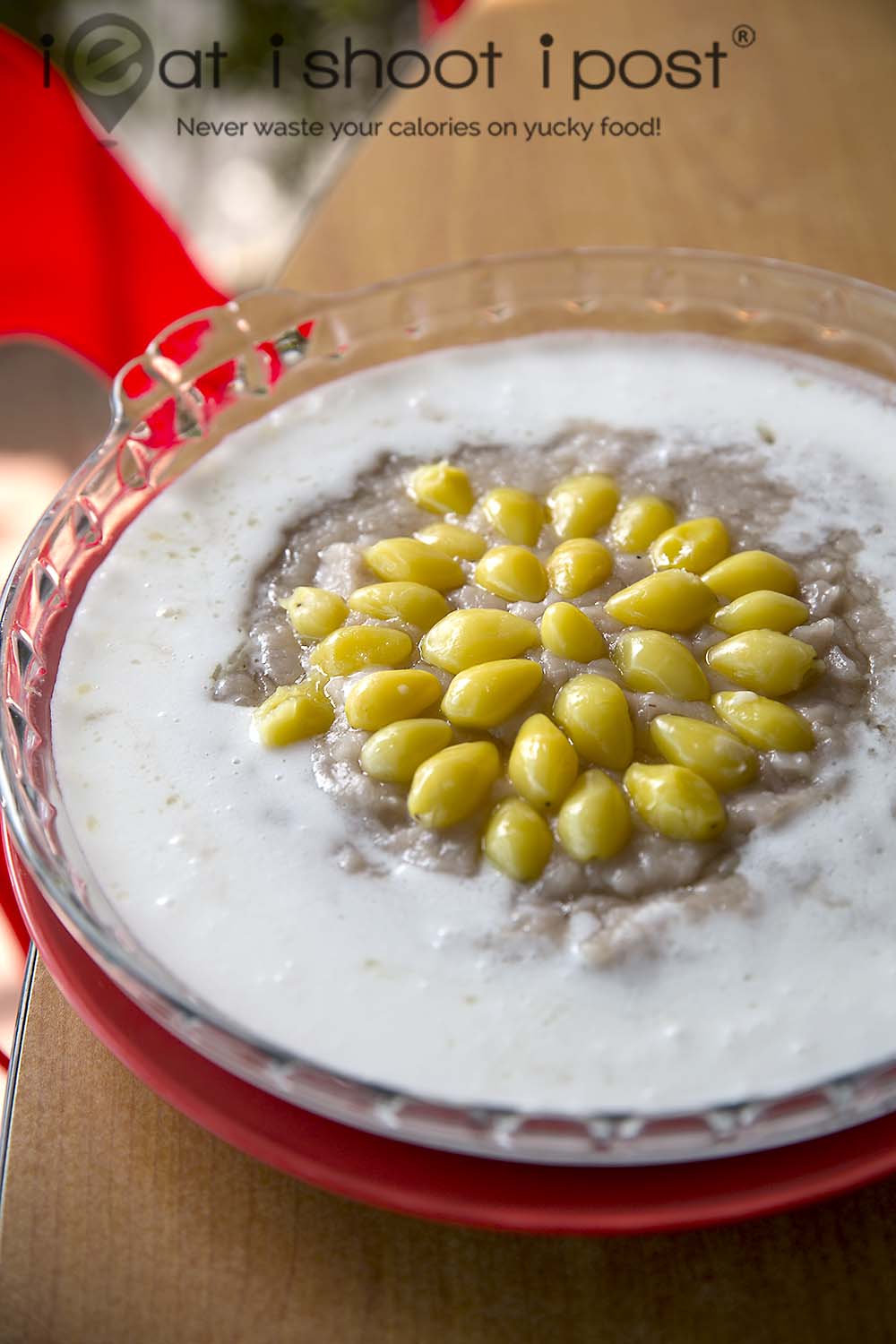 I was a little disappointed when I saw that they served their orh nee with coconut milk.  However, the house made yam paste itself was very good.  Mr Teh told me that we can request for it without coconut milk, in which case it would come with a water chestnut syrup.  4.25/5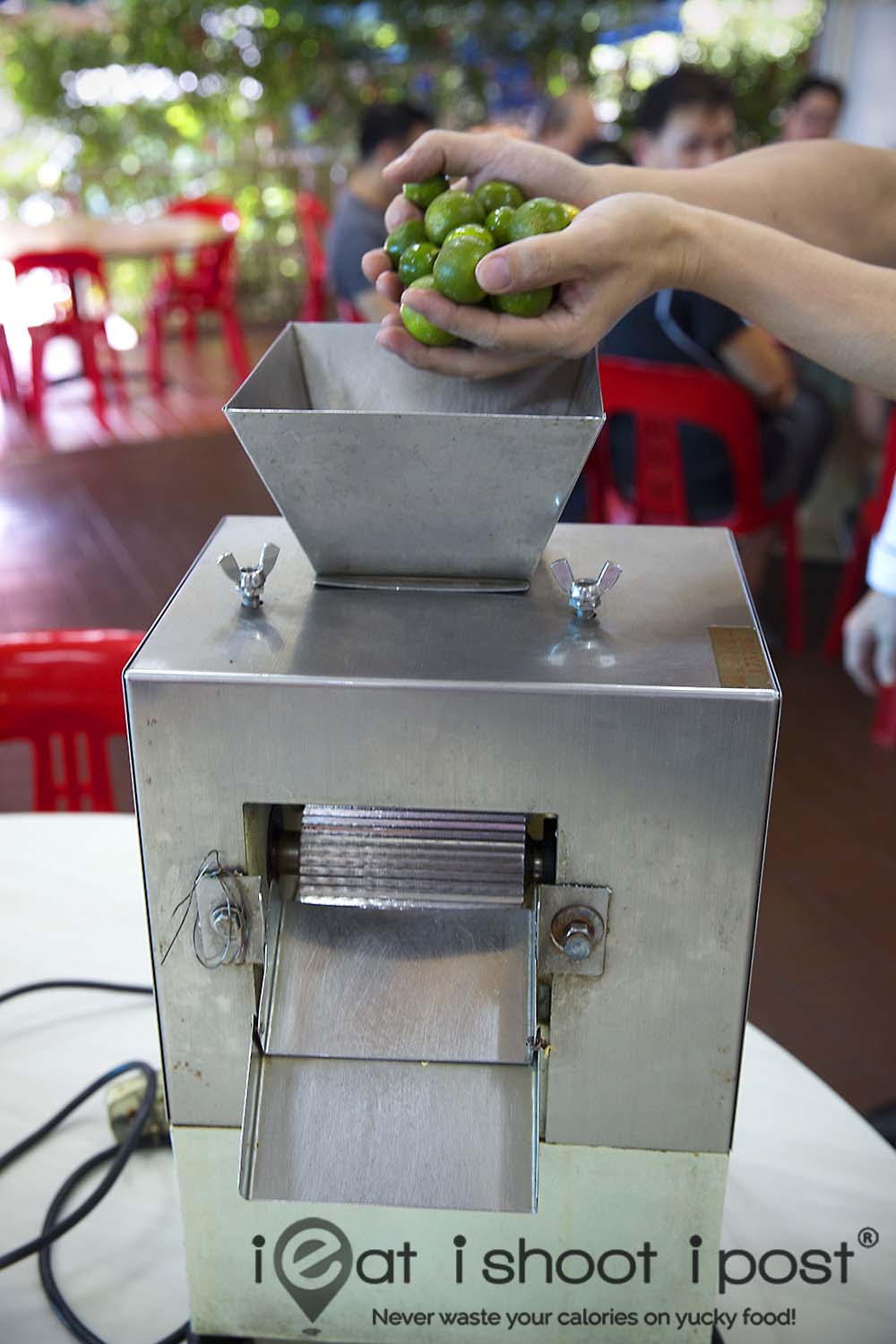 If you usually like to order lime juice, then you would be very pleased to know that they still squeeze their own calamansi limes here!  I was so surprised that they would still take the trouble of squeezing their own.  Most places I know simply pour it out of a bottle!
Conclusion
There is no debate about the quality of the seafood here.  With Mr Teh running his own seafood business at Senoko fishery port, plus the fact that he is Teochew, just means that the quality of the seafood is a given.   The preparation of the food is very good.  It isn't stellar, die die must try good, but it is better than most places.  From what I gather from our facebook fans, it seems like the quality might fluctuate especially on weekends when it is crowded, so do take note of that.