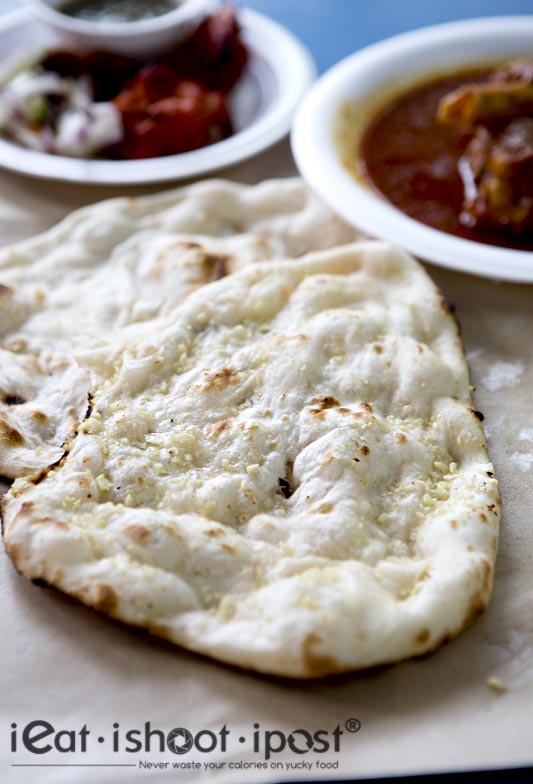 You know, sometimes I think that there are pockets of Singapore which are like the Bermuda Triangle where we locals hardly ever venture and not much appears on the radar.
Little India is one of them.
Sure, every time I ask around for recommendations on Indian food, several names would pop up but when you walk through little India, you can't help but feel that there must be so many more great places to eat around!

Little India is also one of those places where I sometimes feel like I was in a foreign country. Shopping at Mustafa is a good example. There are so many things that you can find there that you can't find anywhere else and the whole atmosphere is so foreign that you can just imagine that you are in a supermarket somewhere in India! Even the way the cashier works is different. They have cashiers smack in the middle of the store rather than at the end, and they really make you feel as if everyone is a potential shoplifter! Anyone who has been to Mustafa will know what I mean, right? Every time you buy something, the plastic bag is secured with cable ties so that you can't put anything else in! I suspect Mustafa's is probably Singapore's biggest users of cable ties second only to SMRT!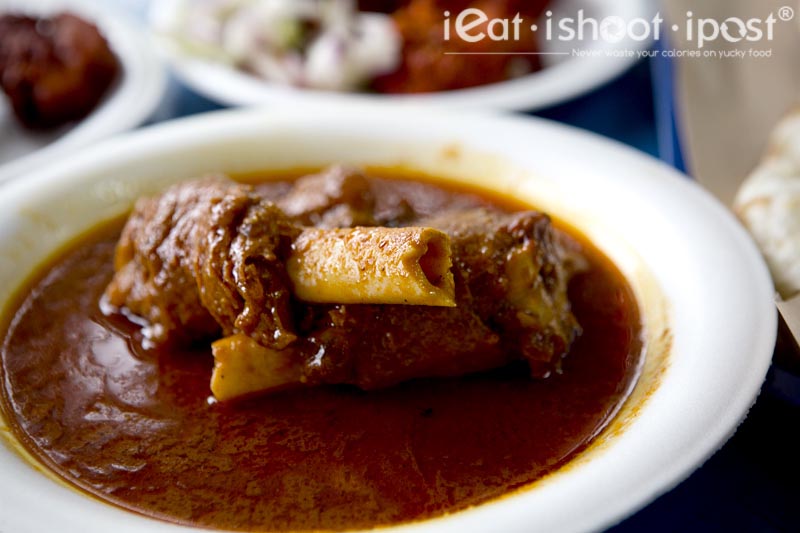 Situated right at the edge of Little India, just before you cross the border back into Singapore is a little coffeeshop called Mon Ami Cafe. Within this coffeeshop are three stalls all selling Indian food. The stall in the middle is where you can find what I think is some of Singapore's cheapest Naan. Unless, someone can point out a Naan that costs less than $1 somewhere else, then I should be correct.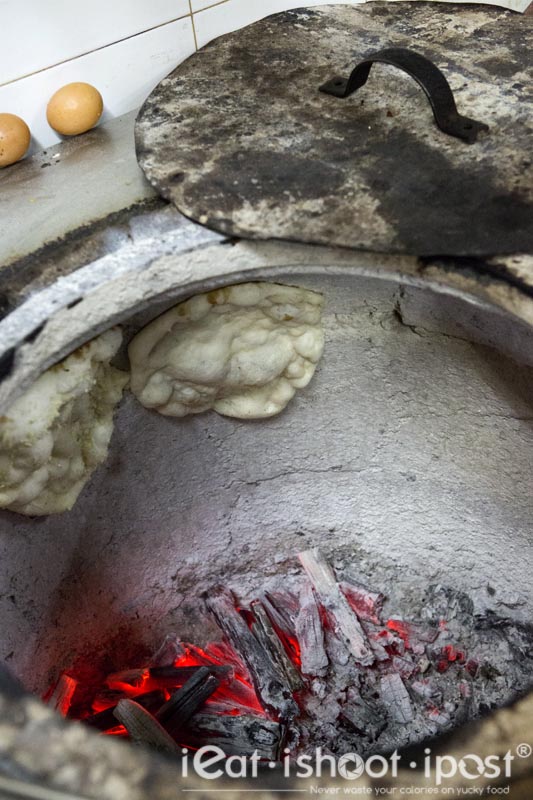 And for $1, the Naans are none too shabby too! They are nice and fluffy and made in a proper charcoal fired Tandoor and for 50 cents, you can upgrade from plain Naan to garlic Naan. 4/5
I recommend the Chicken Tikka ($1 a piece) to go with your Naan. The Chicken Tikka is pretty decent 4/5 but the Palak Paneer is forgettable 2.5/5, so you have been warned. If you like to nibble on the gooey, gelatinized tendons, the mutton bones are good. 3.5/5 Not spectacular, but on days when you have canine tendencies, the bones are a way to satisfy your gneed (sic) to gnaw!
Conclusion
Pretty decent Naan for $1. Goes well with the Chicken Tikka which is also very good, but I can't vouch for the rest of the dishes.