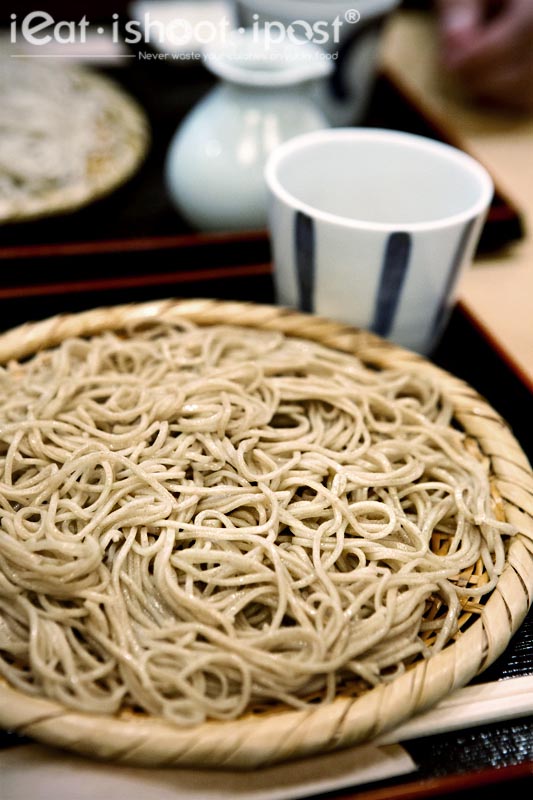 Hisato, my Japanese food sensei tells me that the true Japanese foodie will have two favourite restaurants. One is a seat at the Sushi bar and the other, a place for Soba.
Soba noodles is very much a integral part of Japanese food culture. But while Sushi has become internationally reknown, not much of Soba culture has been exported. Certainly, there are several places where you can find Soba in Singapore, but according to Hisato, they don't really capture the essence of real Soba.
Soba noodles are made from a combination of Buckwheat and plain flour. What proportions these are combine is the key. The best Soba restaurants will make their noodles on the premises and the proportion of Buckwheat is usually higher than commercially produced Soba noodles. This is a very important aspect of Soba as it is the aroma of the Buckwheat that the foodie is after.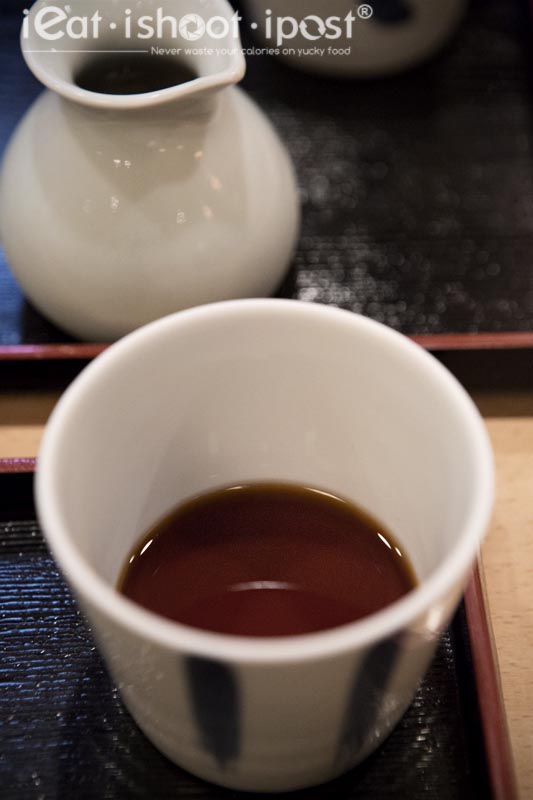 I must admit that I have been eating Soba the wrong way all along. So Hisato taught me how to eat Soba properly. Since the key to enjoying Soba is to be able to appreciate its aroma, one must NOT soak all the noodles into the sauce. Instead, you should only fill a quarter of the cup with the soy based sauce and dip just the tip of the noodles into the sauce. Next bring the chopsticks to your mouth, the cup to your lower lip and SLUUUURRP! All the noodles should pop into your mouth in less than a second and your slurp should be strong enough to get the sauce to travel up the noodle into your mouth. As you chew, you should be able to smell the noodles. Don't chew too much though since part of the enjoyment is to feel the noodles slide down the throat!
After you have finished all the noodles, you will be served with a cup of water in which the Soba was cooked. This is to be added to the soy sauce and drunk as a soup to finish the meal. Its ok not to finish all the water.
It was a very interesting lesson, but personally, I still prefer a plate of hot wanton mee any day! Is there some sort of ritual to eating Wanton Mee, I wonder?
So there you go! Hope it increases your appreciation of Soba noodles next time!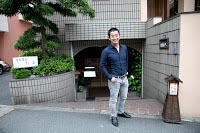 Teuchi Soba Matsunaga
2-19-12, Jingumae, Shibuya-ku,
Tokyo
03-3402-7738