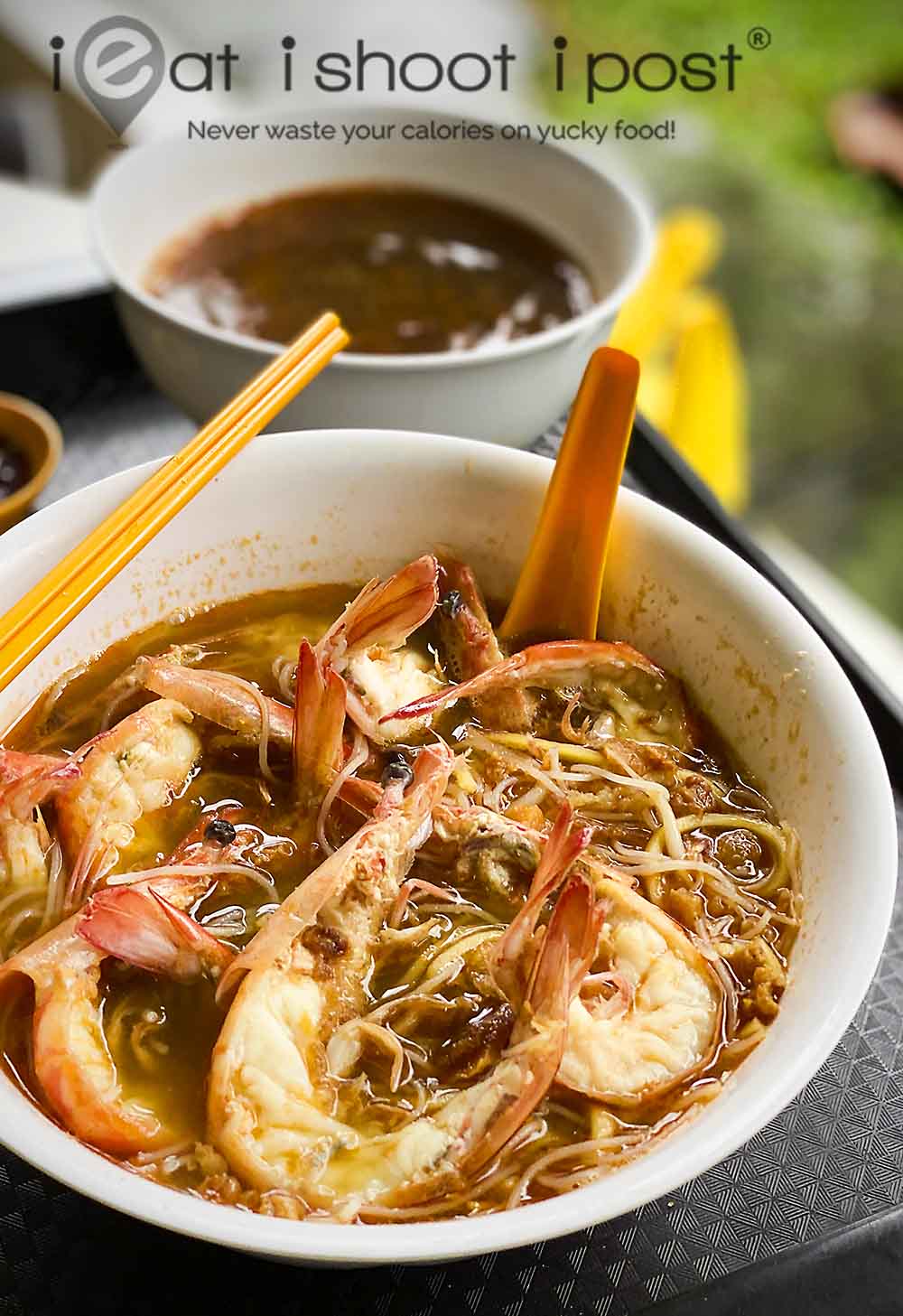 Here's a really shiok prawn mee that has managed to evade many a listicle. I think part of the reason is that they are located in a semi-secluded neighbourhood coffeeshop and so its popularity is largely confined to fans within a certain radius.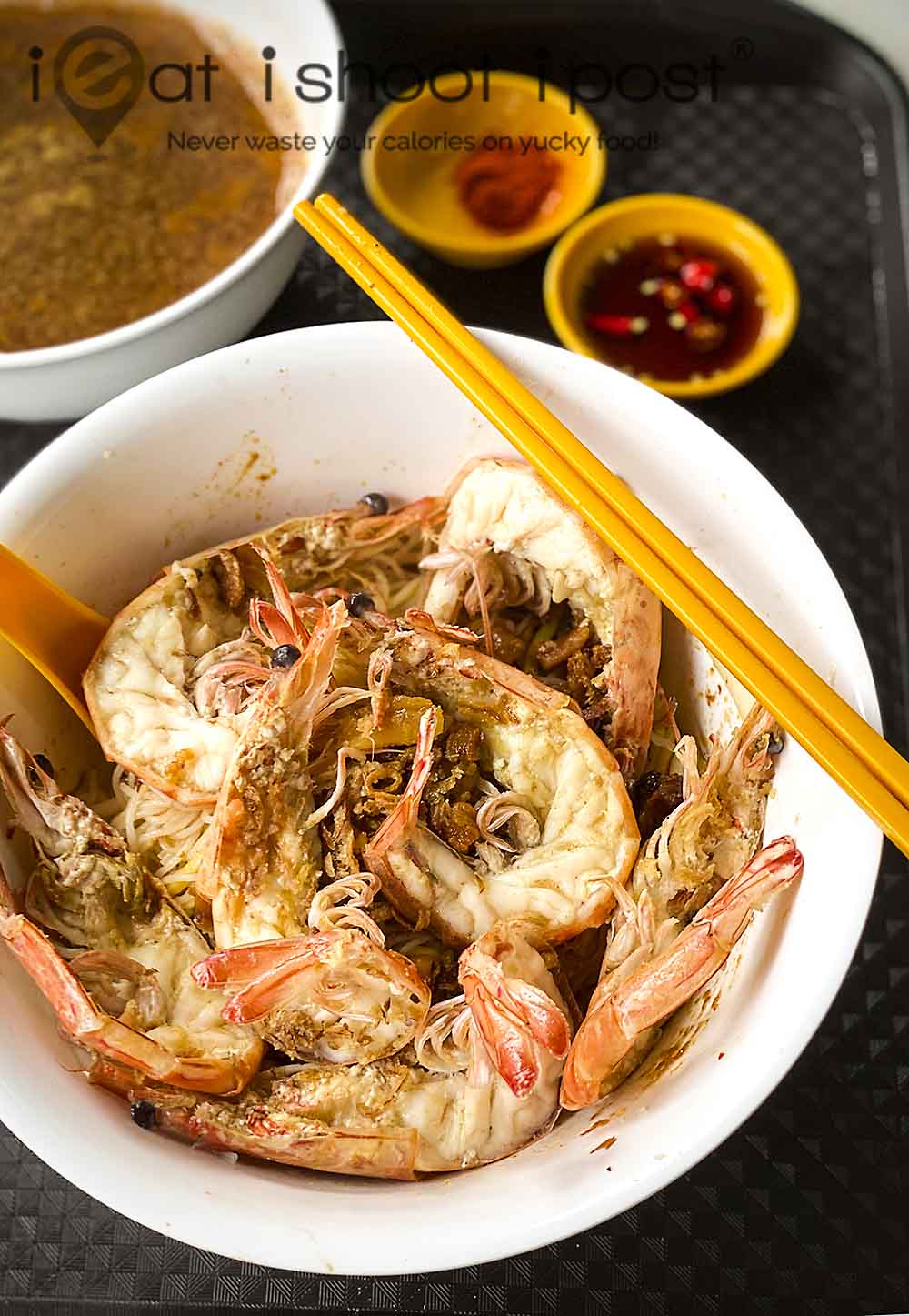 They serve the old school type of prawn mee where the sweetness of the broth is extracted from pork bones which have been simmered overnight.  Their pork lard is excellent and plays such a pivotal role in the overall flavour of the dish, especially if you opt for the dry version.   They use medium sized sea prawns that are farmed in Thailand which have a natural sweetness to them.  They are good but can't be compared to the green tiger prawns used by Wah Kee.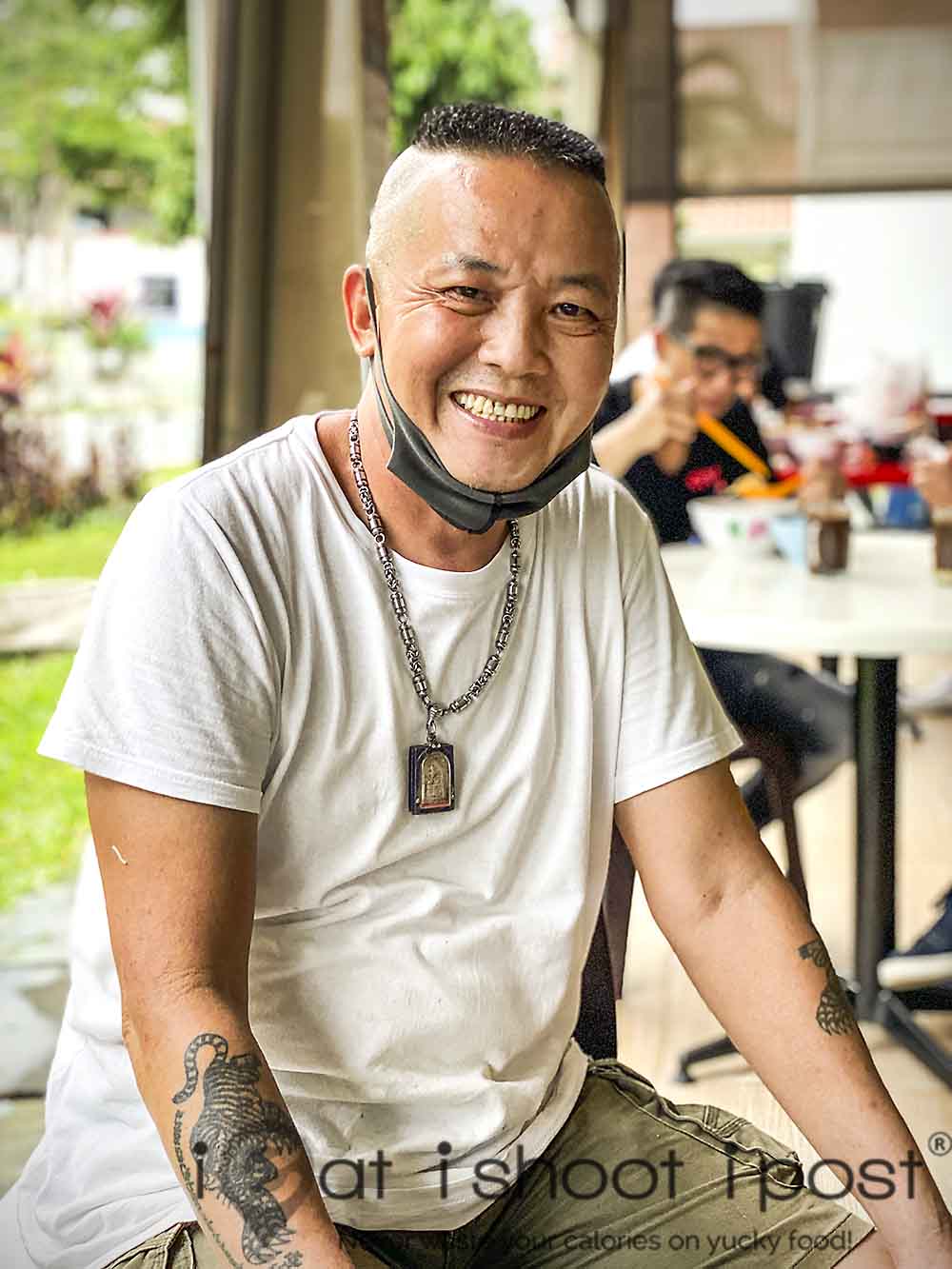 The owner, Mr Goh, used to work for 58 Bak Chor Mee in his younger days which explains why his stall is named 58 Prawn Mee and why he also sells minced meat noodles.
The pork ribs were sold out by the time I arrived but I was told they are really good too!  We tried both the dry and soup versions.  Both was good.  Their chilli is not overly spicy and complements the pork lard and shallots perfectly to produce a umami bomb!  4.5/5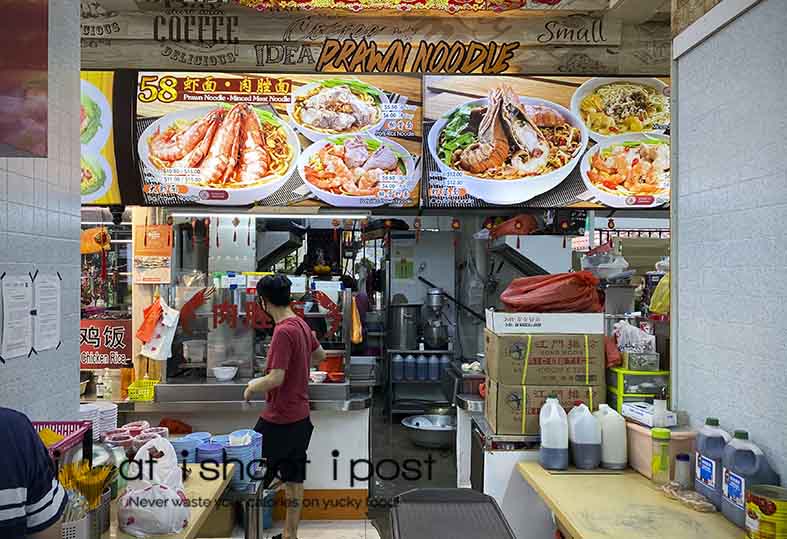 Conclusion
A bowl of prawn mee soup worthy of your calories!  The dried version with chilli and killer pork lard is sure to satisfy that craving for deliciousness.