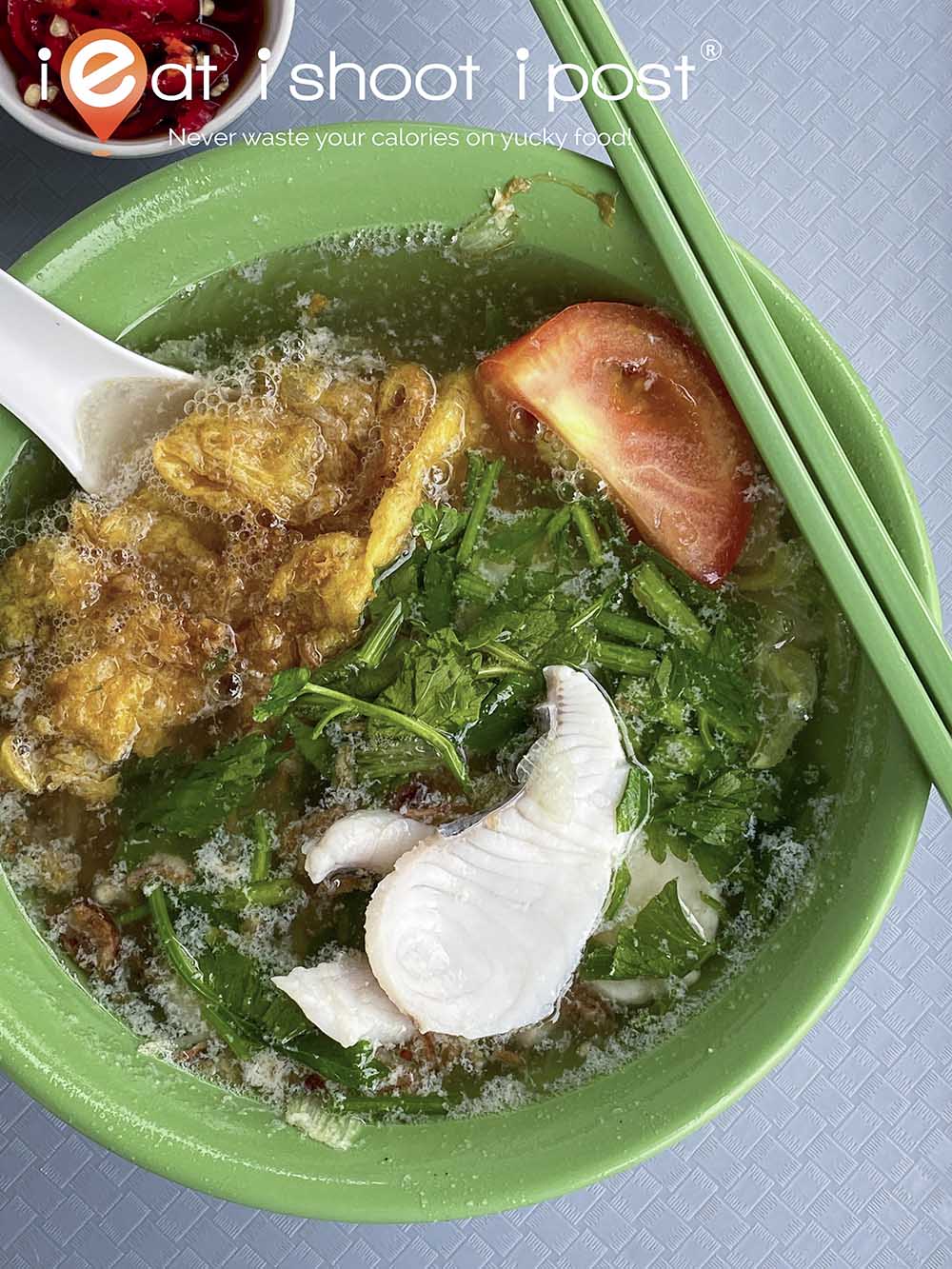 Thanks to my Auto Rescue Kaki, I discovered another gem of a fish soup stall that managed to remain under the foodie radars  because of its location in Tai Seng Industrial Estate.
Click here for more Industrial Estate Gems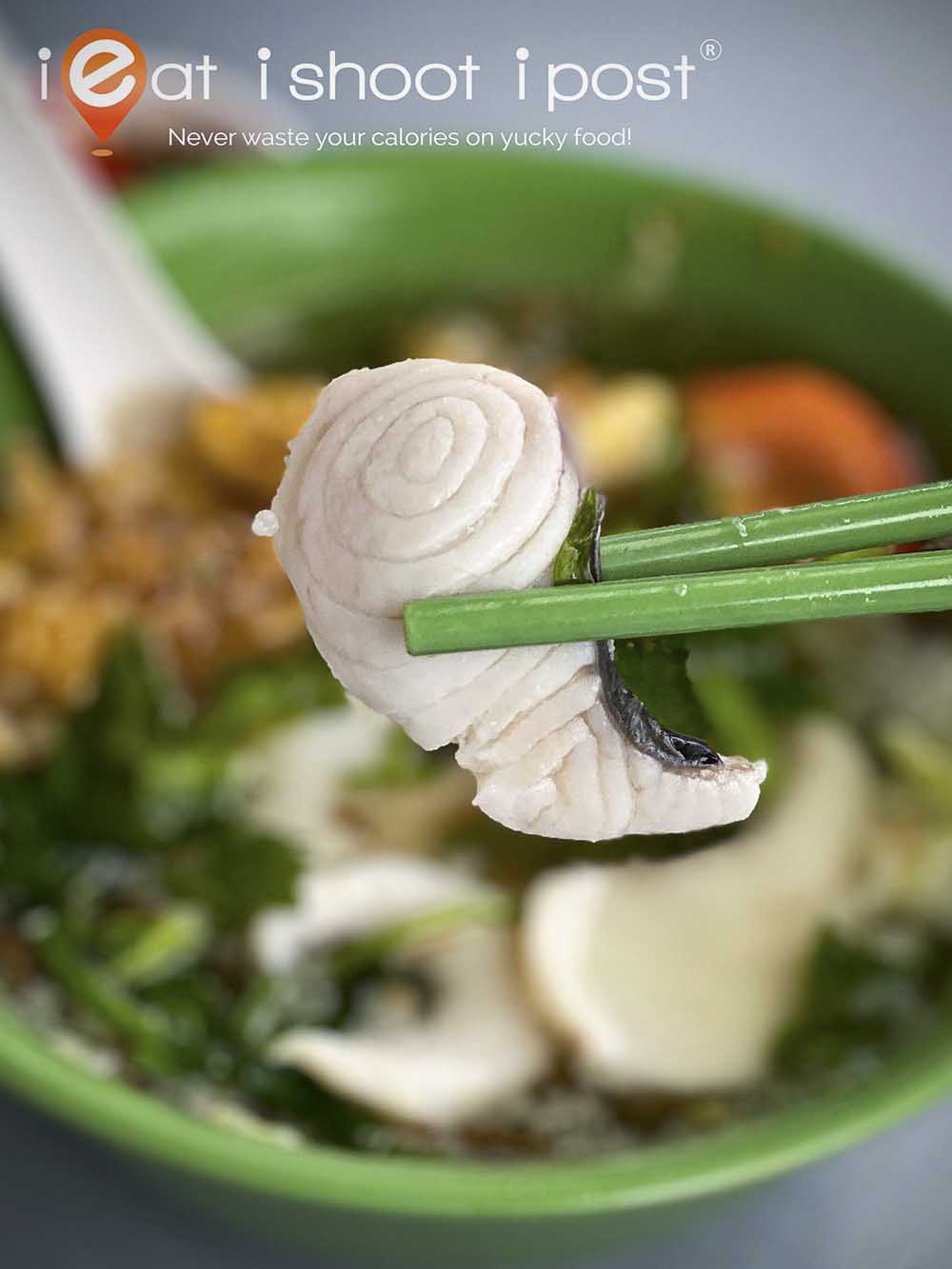 This particular stall, which has been here for the last 23 years, serves classic Teochew style fish soup where the soup is very "Cheng" (clear).  It is the type of clear fish soup I remember eating as a kid before it morphed into the varied styles of seafood soup that you see nowadays.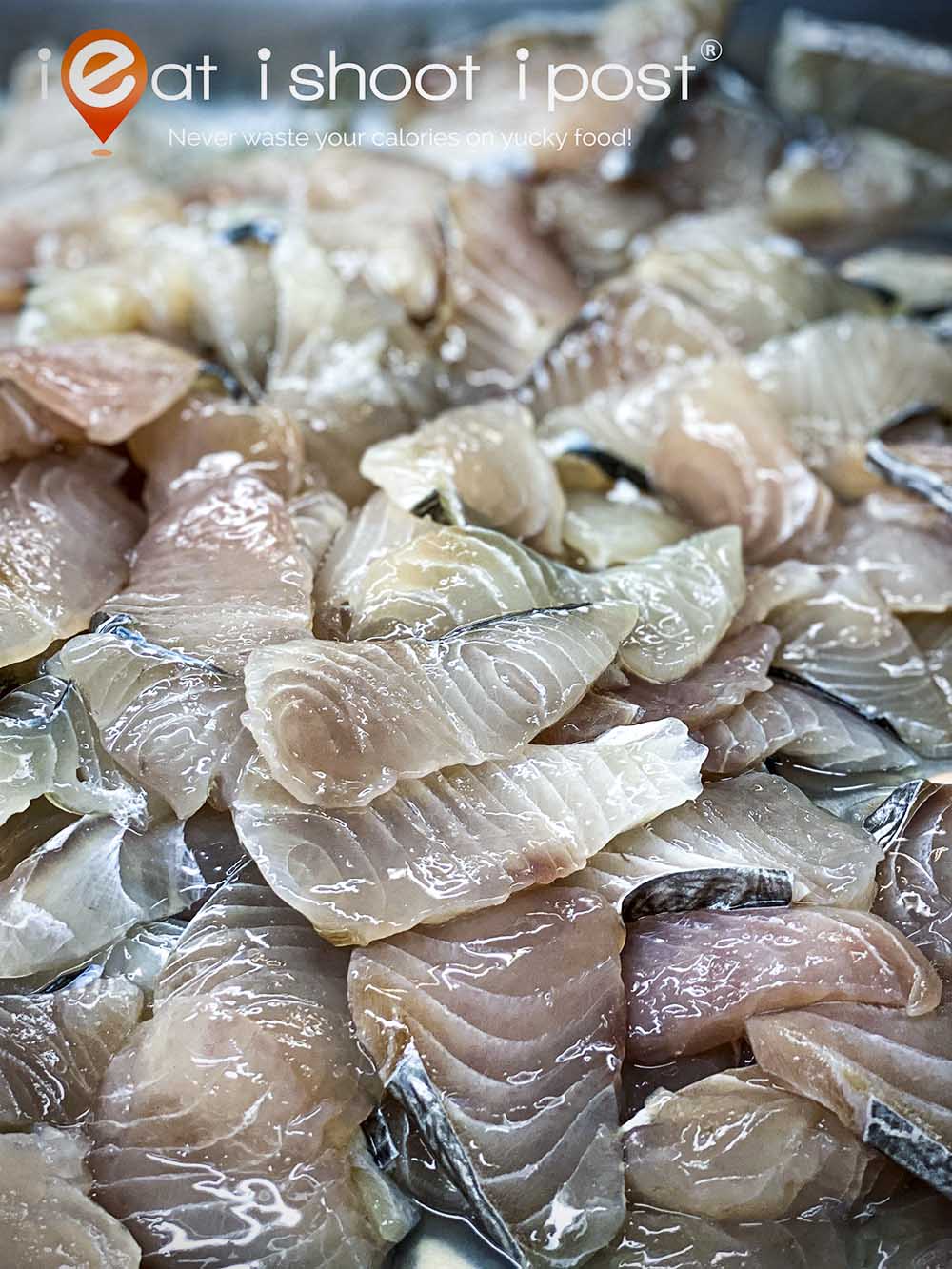 The fish here is super fresh and has a lovely smooth surface and a satisfying, bouncy, bite. The couple buy their fish from a local wet market fishmonger and hand slices it before giving the fish a special treatment to render them smooth and velverty.  It's amazing that almost every slice is intact even though it is quite thinly sliced.
The soup might look clear but it is packed with a lovely fish flavour that again reminds me of the fish soup I used to eat in my childhood days!  The one thing I did not remember as a child were the fried egg floss which gave the dish another dimension of flavour and texture!  4.5/5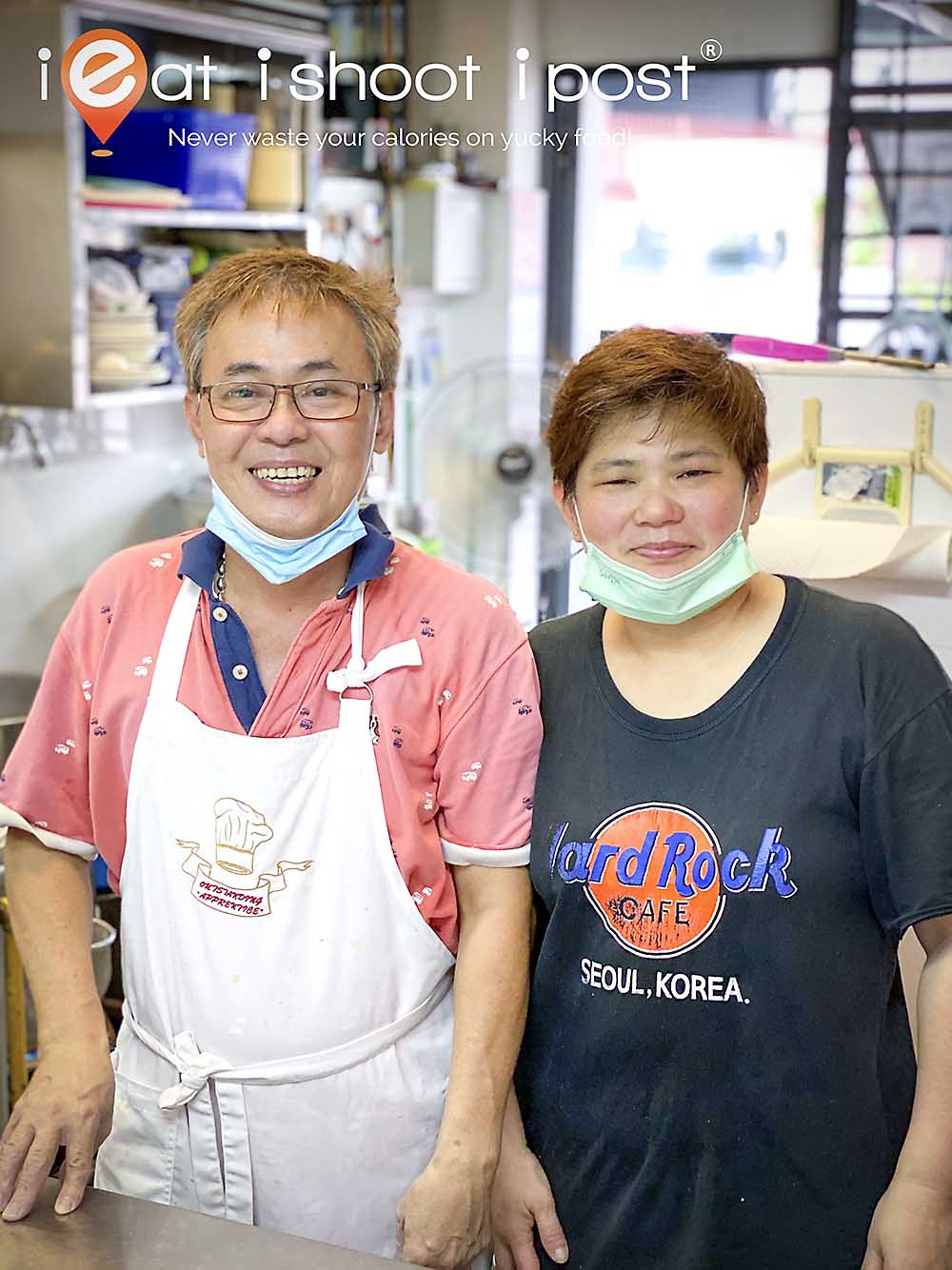 Conclusion
Lovely old school fish soup run by a friendly couple in an obsure canteen located in an industrial park.  Well worth a trip if you are looking for a good fish soup in the Paya Lebar area!