This stall is closed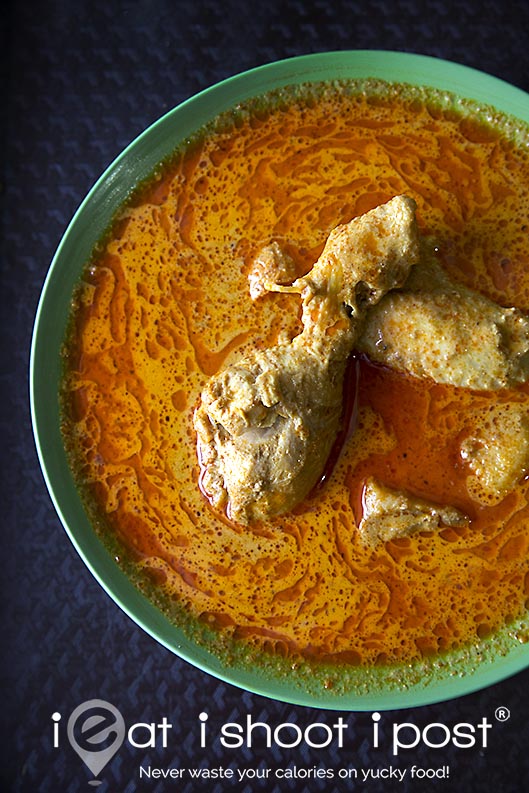 Chicken curry, that familiar orangey red curry with chicken and potatoes that appears almost every time you see a set of bain-marie at a house warming party, is the kind of dish which is so ubiquitous that it is hard to pin down what it really is.
To a Singaporean, chicken curry is that familiar orangey  yellow curry with red oil floating on top with chicken and potatoes lying at the bottom.  I think it is called Singapore Chicken Curry only because it is the most common curry that Chinese families cook, so it is one of the 家常便饭 (common everyday dish) found in many households here.  A similar type of curry is also found in Malaysia and Indonesia, but they have so many types of chicken curry over there that it has to compete with other chicken curries like ayam merah, ayam kurma, ayam kleo etc etc.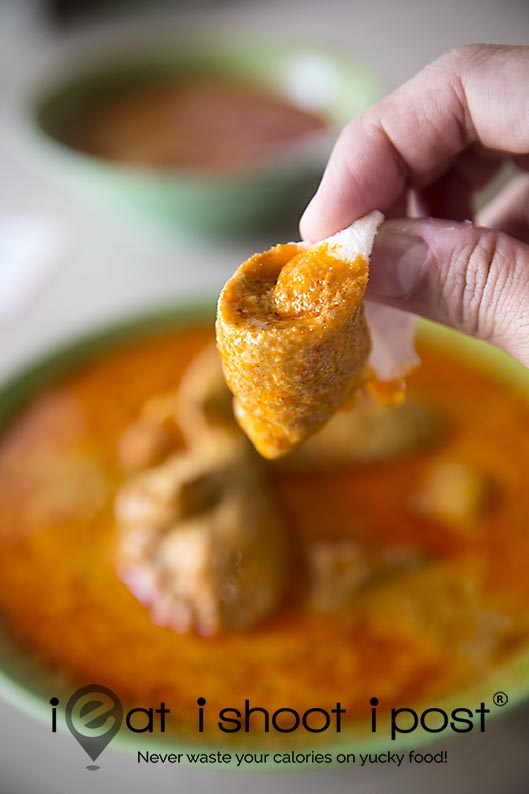 The ultimate comfort food for me is a bowl of chicken curry with freshly toasted french loaf.  It is the kind of food that I grew up eating.  Because the dish is a common household dish, I have never really considered it "hawker" food.  But nowadays, less cooking is actually done at home, so I am glad that there are stalls like this that sell curry chicken so that you can still enjoy the taste of home cooked food when you don't have time to cook.
Everyone will have their own preference for curry chicken depending on how their mother or grandmother used to cook it.  For me, I don't like it too spicy and it has got to have that yummy umami flavour with a good balance of spices that tempts you to finish a whole loaf of bread.  The chicken curry here does it for me.  It is the kind of curry chicken that I would endeavour to cook at home but theirs has that X factor that gives me a good excuse not to.  4.5/5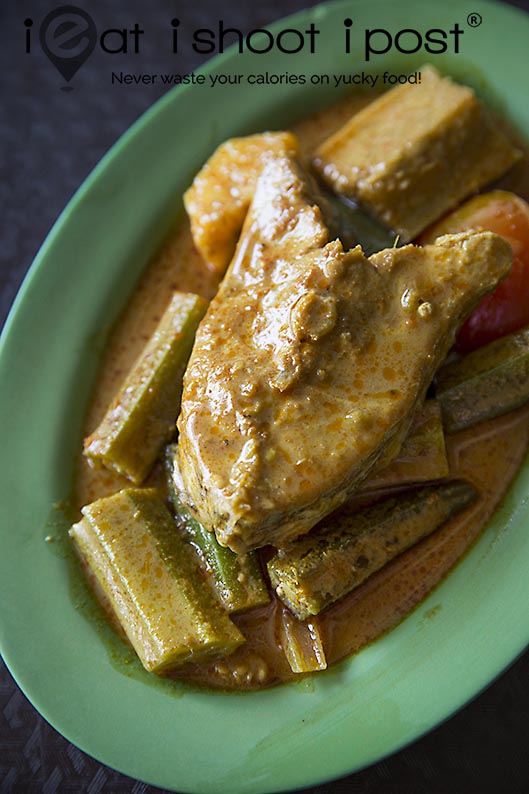 Their fish curry here is good too.  The rempah, which they prepare themselves every week by frying over a slow fire over many hours forms the base for all the curries.  When they cook the fish curry, they use a different spice blend and add tamarind for a bit of tang.  I didn't try their curry fish head but their fish curry is very good.  It is a cross between the lemak (rich, coconutty) version and the assam (tangy) version which is, again, what I like.  4.25/5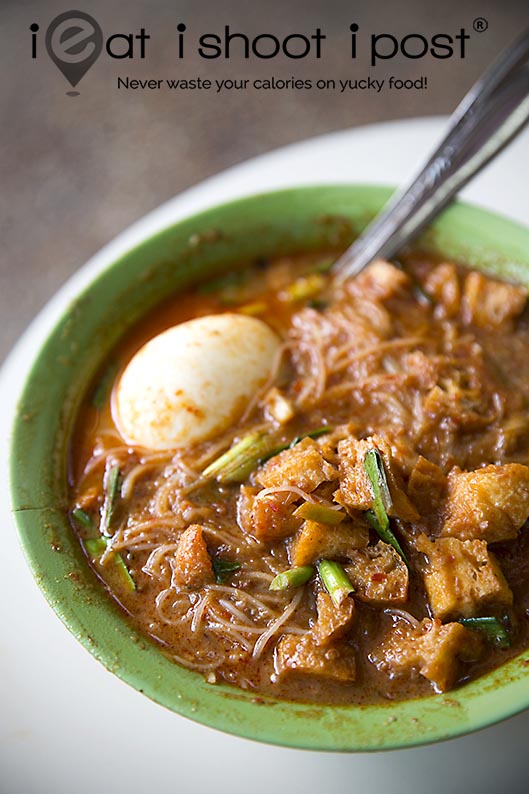 If you are looking for mee siam, here is another place that I can recommend.  As with their other dishes, I find that they are able to find a good balance of flavours such that the dish is not overly spicy, not overly sour, not overly sweet, but as Goldilocks would say, it's juuuuuust right!  4.25/5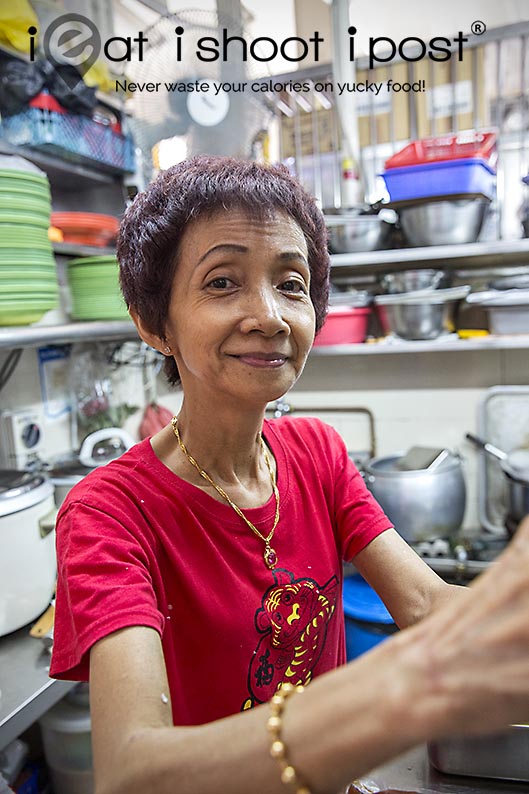 Conclusion
Glad I found a place that sells the style of chicken curry that I like.  If I am too lazy to cook at home or if I have to cater chicken curry for a party, this is the stall I would buy it from.  It does have that extra kick which makes me think about going back again and again.