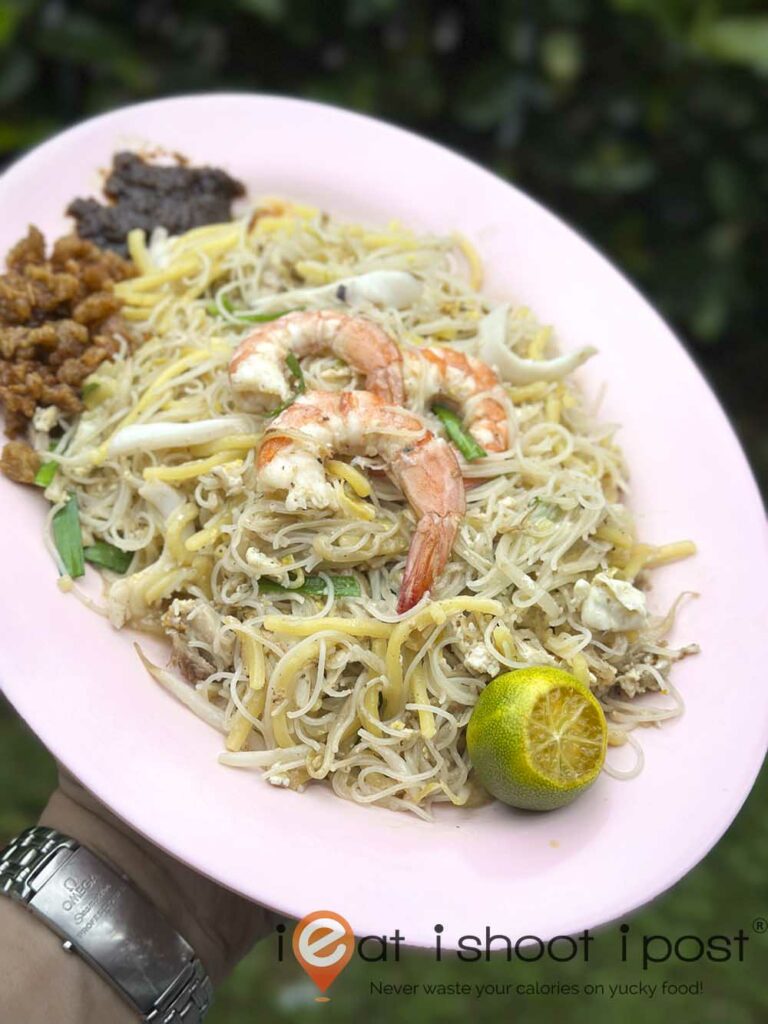 If you visit Bendemeer Food Centre at around 2 pm on a Friday afternoon, you will spot a perpetual queue outside a stall run by an old couple that sells Char Kway Teow and Hokkien Mee. This is one of those hidden gems that has managed to evade the social media radar for the longest time.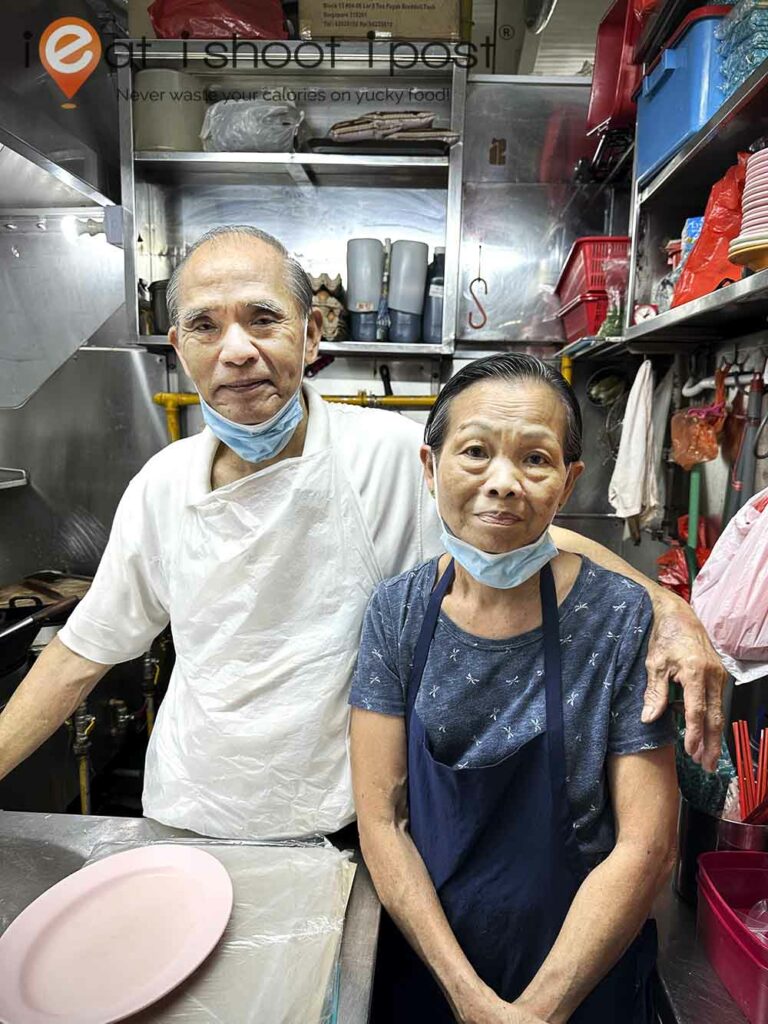 The old man behind the wok, Mr. Lim, 73, has been frying Char Kway Teow for 6 decades, starting as a teenager and frying his way from a pushcart in Whampoa West with the last twenty years at Bendemeer food center. They had previously been located at another stall but moved to the present stall in Apr 2021.

The couple was in good spirits when I was interviewing them. Mr. Lim doesn't seem to be too stressed about the line of customers outside his stall. He just takes everything in his stride, focussing on the person at the front of the queue. They only work Wed, Fri, Sat, and Sundays each week and are open from 11am to 5pm. The work gives them something to do instead of just staying at home and staring at each other.
This is one of the best things about NEA-run hawker centers. The rental can be low enough such that pioneer hawkers can still afford to work just a few days a week and still make enough to cover the overheads and be able to have some money to go for holidays. There is no way they would be able to operate a stall at a coffee shop or food court. Unlike in Malaysia where rentals are so cheap everywhere, in Singapore, cheap rentals where elderly hawkers can opt to work part-time can only be found at NEA-run hawker centers. It is the last bastion of cheap rental for elderly folks wanting to run a small business, whether it be a food stall or in the market where they can do clothes alterations or sell groceries.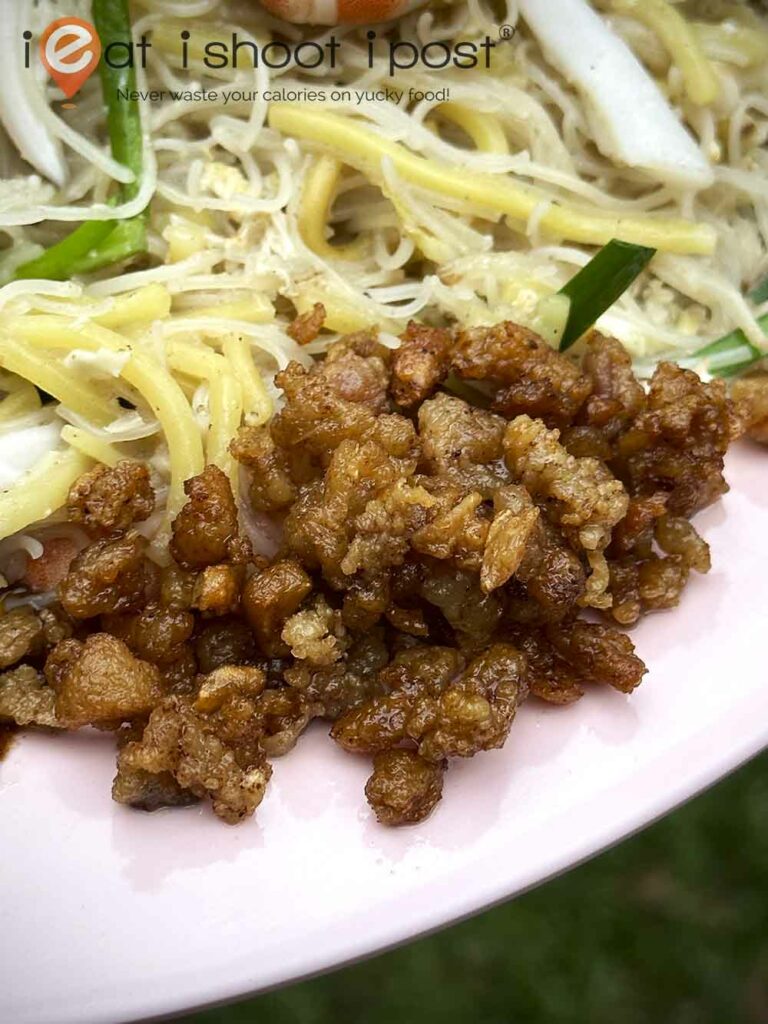 Although Mr. Lim had started off frying Char Kway Teow, it is his Hokkien Mee that is more popular. His is the traditional dryer version with thin bee hoon and the special thing about it is a generous amount of crispy pork lard which, unlike other places, has been chopped up and fried to a crisp. The Hokkien Mee, is quite good on its own, but not exceptional. However, when the crispy lard bits and sambal chili are mixed into the noodles, it is brought to another level. 4/5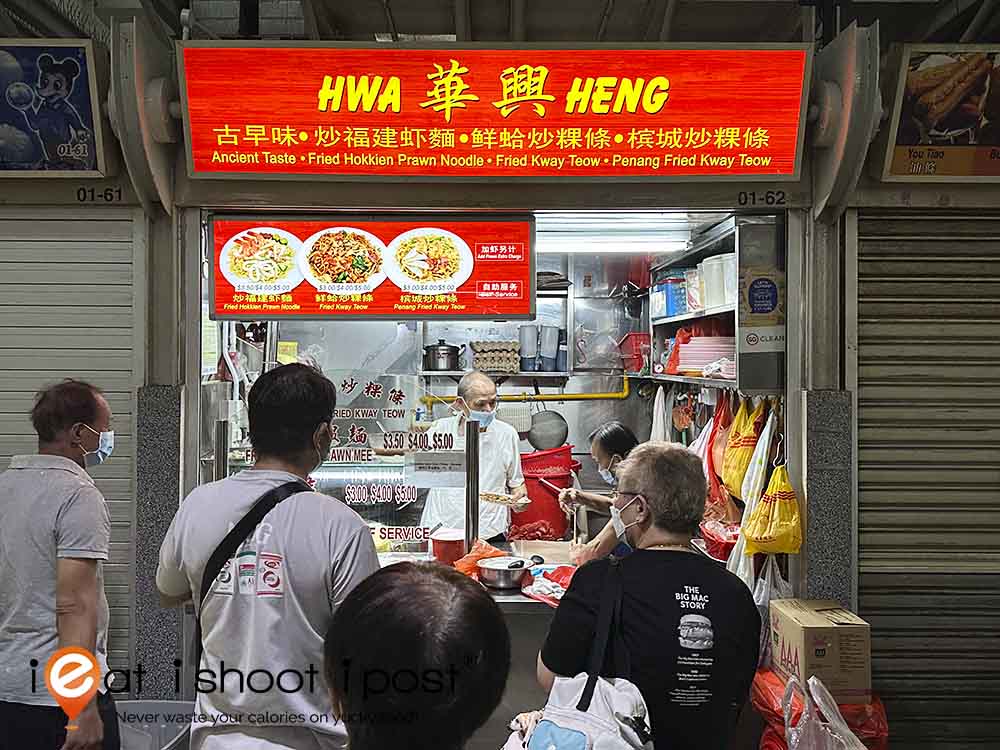 Conclusion
Elderly hawkers like Mr. and Mrs. Lim are our national treasures. Many of them are still serving their dishes at NEA hawker centers like Bendemeer. You won't see them at the newer social enterprise-run hawker centers, coffee shops or food courts run. That is why we need to preserve these hawker centers for as long as we can!