Tiong Bahru Yong Tau Hu: Handmade fishballs!
Posted on: July 21, 2017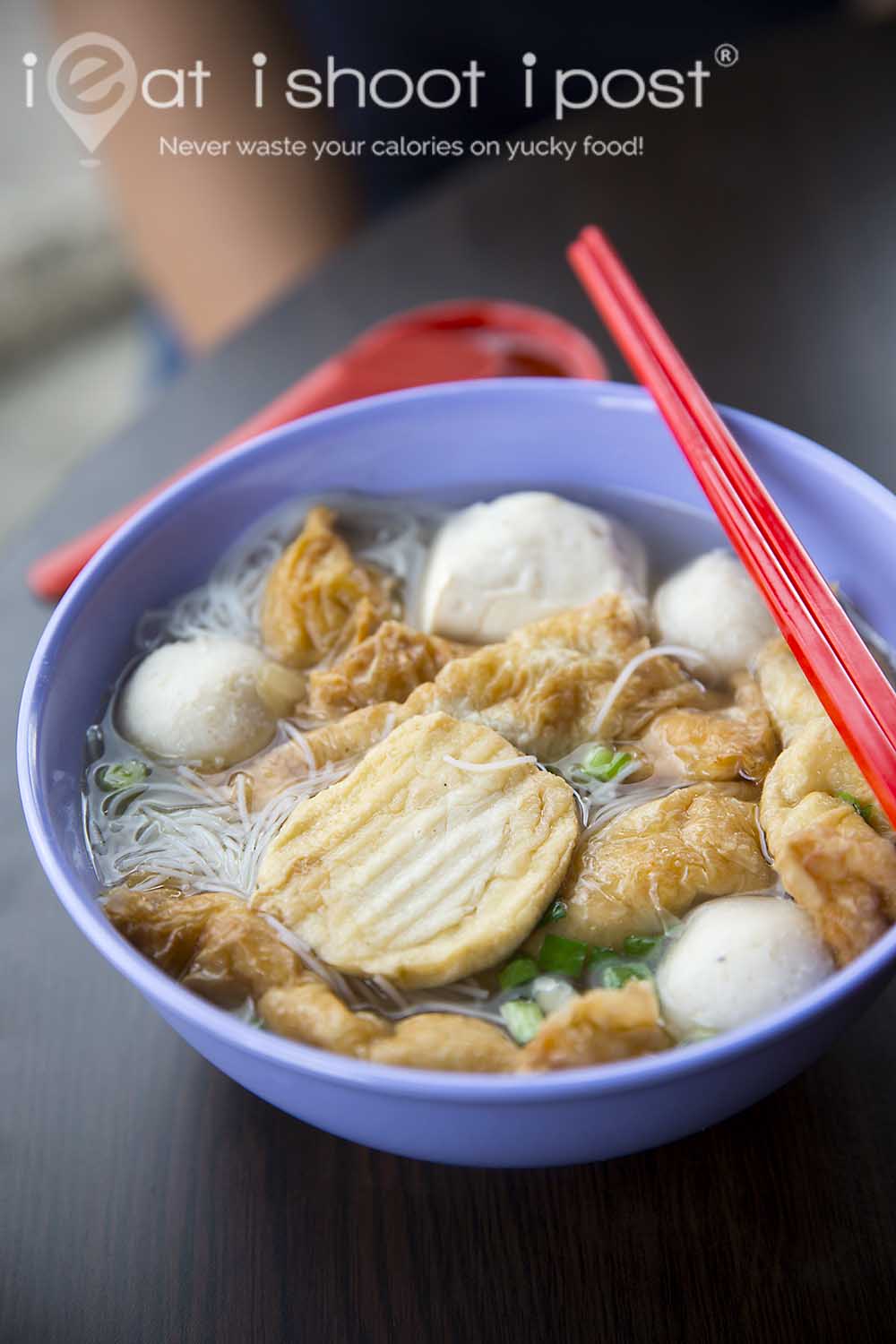 Any Yong Tau Foo fan would know about Yong Xiang Yong Tau Foo at People's Park Centre.  They will tell you two things about it.  First, you never get to choose the items you want and second, there is a perpetual queue of at least 20 or 30 people in front of the stall!
If you like Yong Xiang's style of yong tau foo but hate to queue, then an alternative would be this stall situated in a coffeeshop which has managed to escape being transformed into a hipster cafe in Tiong Bahru.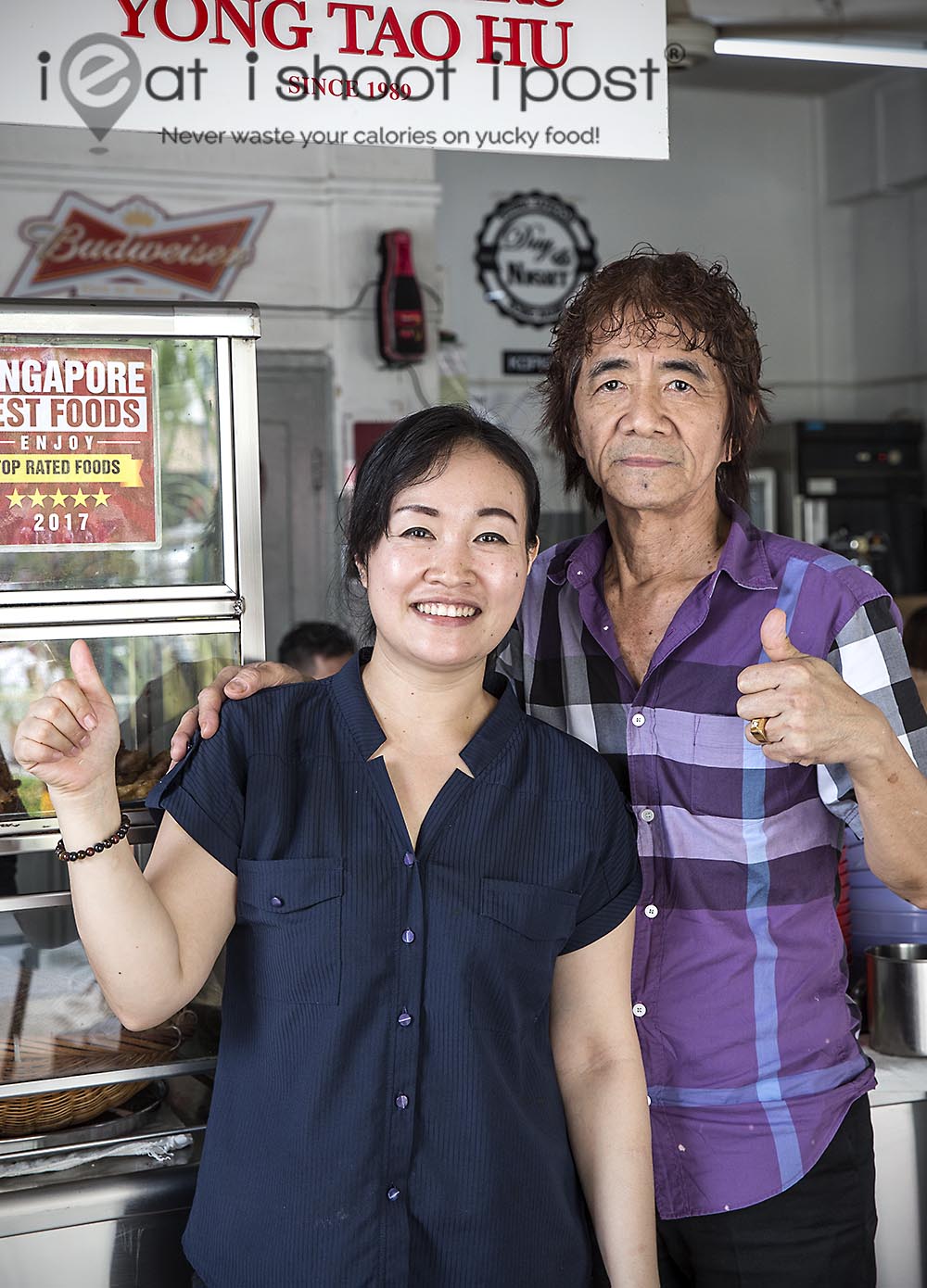 The owner, Mr Yeo Kee, 62 modeled his yong tau foo after Yong Xiang's.  He told me that he was self taught and he used to frequent Yong Xiang just to get his to taste similar to theirs.  Over the years, he has develop his own style, but the way to order the yong tau foo is the same as Yong Xiang.  You don't get to choose the items, but simply tell them if you want the $5, $6 or $7 bowl.  They are quite flexible though and you can tell them which item you would like more of.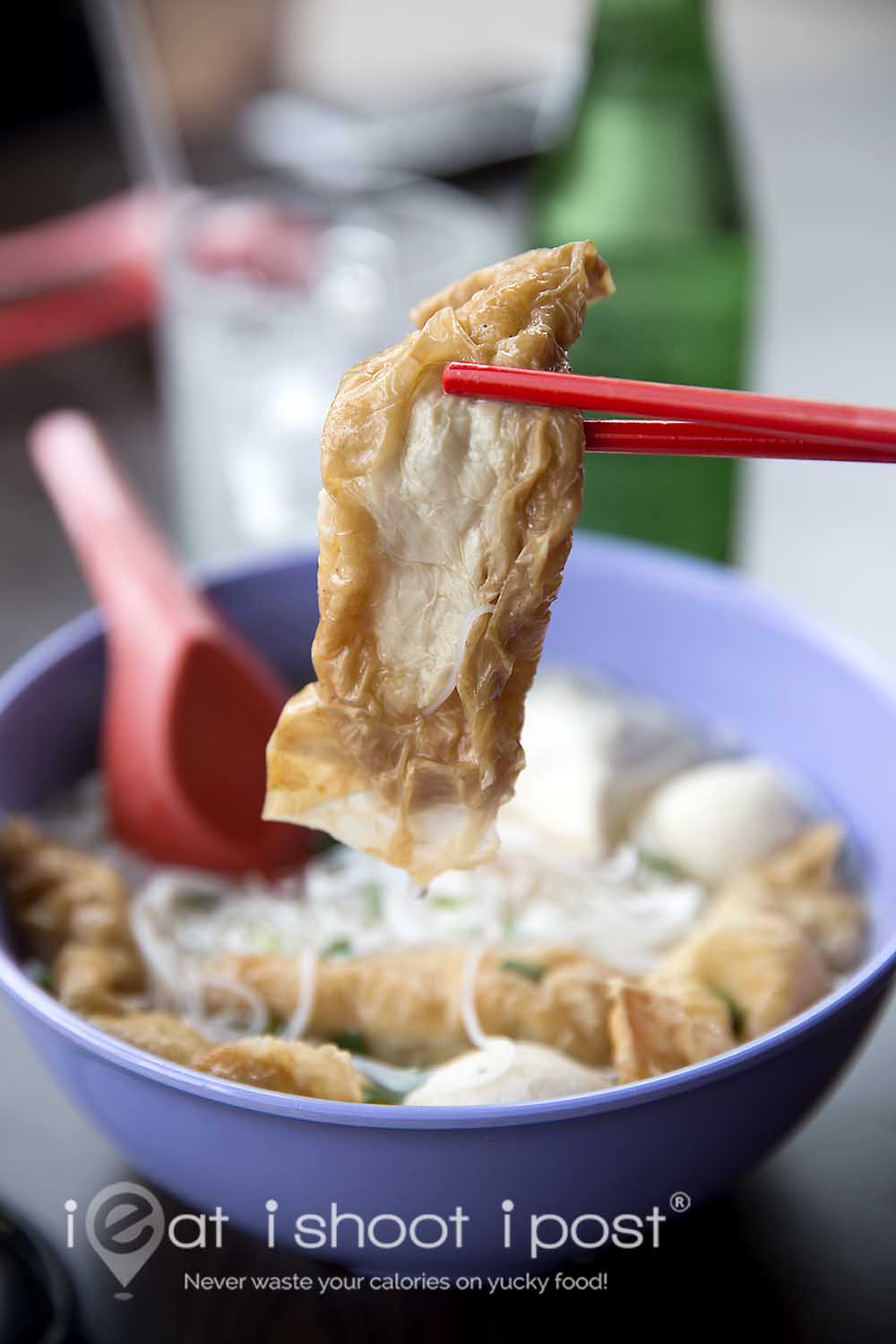 There are only four items at the stall and they are all made on the premises.  The most popular is the tau kee (soy bean sheets) which usually gets sold out first, tau pok, tau hoo and fish balls.  Their fish paste is made of Wolf Herring (西刀 sai tor)and yellowtail with a small amount of minced pork in it.  The fish meat will arrive in the wee hours of the morning and they will be mixed and kneaded to the right consistency before being stuffed into the tofu and hand molded into fishballs.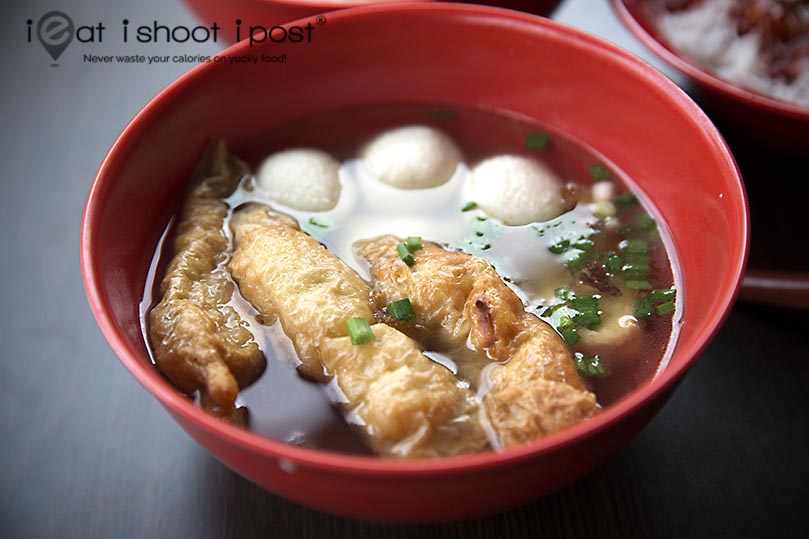 The fish paste is very good and you will to be able to taste the difference in the texture and flavour of the fish balls.  The addition of Wolf Herring gives the fishball a unique savoury flavour you don't find in the run-of-the-mill fishballs. The texture has a bit of grittiness and good bite.  My favourite item is the tau kee which I find very comforting.  The soup is made from soy beans and the water in which the fish balls is soaked.  It is a little bland on its own but complements the saltiness of the items very well. 4.25/5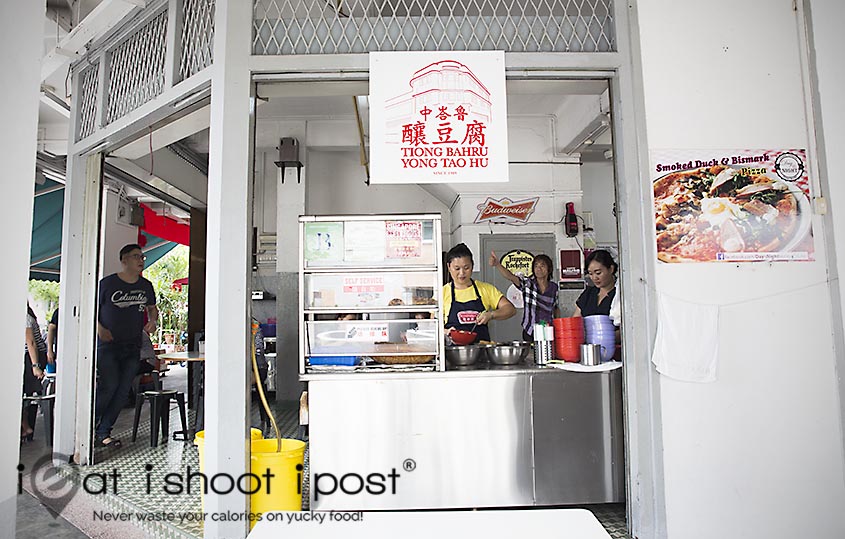 Conclusion
When I was at the restaurant, I managed to get some feedback from the customers there.  Most of them will invariably compare them with Yong Xiang at People's Park.  Some told me that they still prefer Yong Xiang but they eat there because its more convenient, while others tell me they actually prefer this place to Yong Xiang.  So, the verdict is still out.  Have you been to both stalls?  What is your take?
Update: 24 Apr 2018
One reader has written in to clarify that the shop used to be called Hup Yuan Yong Tau Foo which was there since 1989.  The current owner took over the shop space around 18 years ago.
Tiong Bahru Yong Tau Hu
Address:
56 Eng Hoon Road. #01-46, Singapore 160056
View Map
Opening hours:
7:00AM to 2:00PM

Closed:
Sun
Contact:
92394934, 92325035