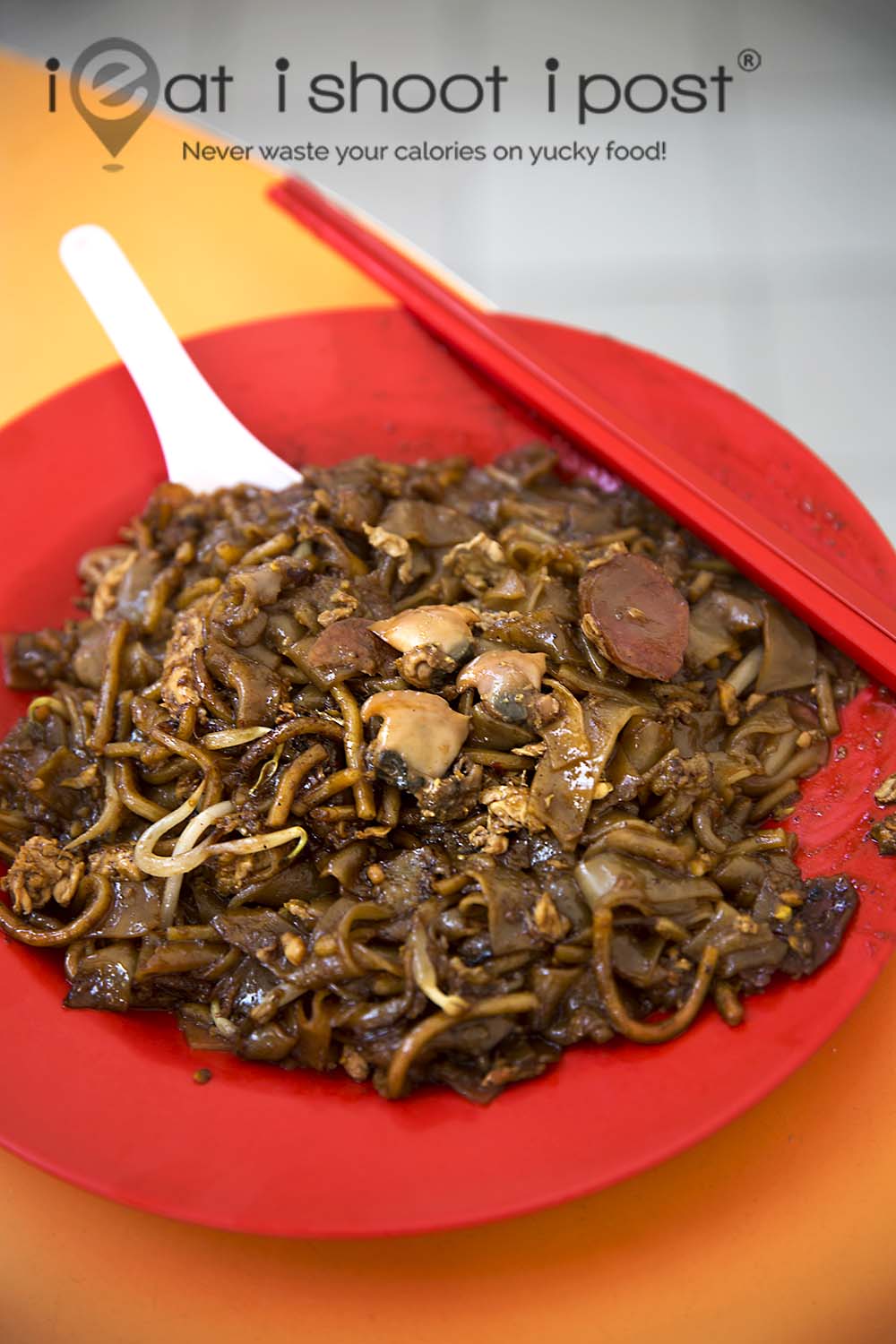 Don't you think that the Jalan Besar area is like a treasure trove of foodie gems just waiting to be discovered?
I was on a treasure hunt one day after receiving a heads-up from The Silverchef about a certain char kway teow man in an old coffeeshop around the area.  Unfortunately, he didn't give me an address nor did I remember who it was that told me about it at that time.  I just remembered vaguely that someone had told me about an old school char kway teow man in a coffeeshop close to Sungei Road Laksa and The Beef House.
My makankaki and I arrived in the area and started asking around and managed to chat with a friendly lady and her son at a tyre shop who told us there used to be a popular char kway teow at the coffeeshop along Maude road.  But unfortunately, that coffeeshop had since been redeveloped!
"Aiyah!"  I thought to myself, "Looks like it is going to be another one of those wasted trips!"
Then she said that he might have moved to a coffee shop up the road, but she could not be sure……
Ahhh… still got hope!
We made our way to the sleepy corner coffeeshop to find this unassuming little stall.  Honestly, I was a little disappointed at first because I was under the impression that it was going to be one of these old school coffeeshops where the wok is still next to the five foot way.  But it turned out to be a renovated coffeeshop where the wok is hidden at the back of the stall.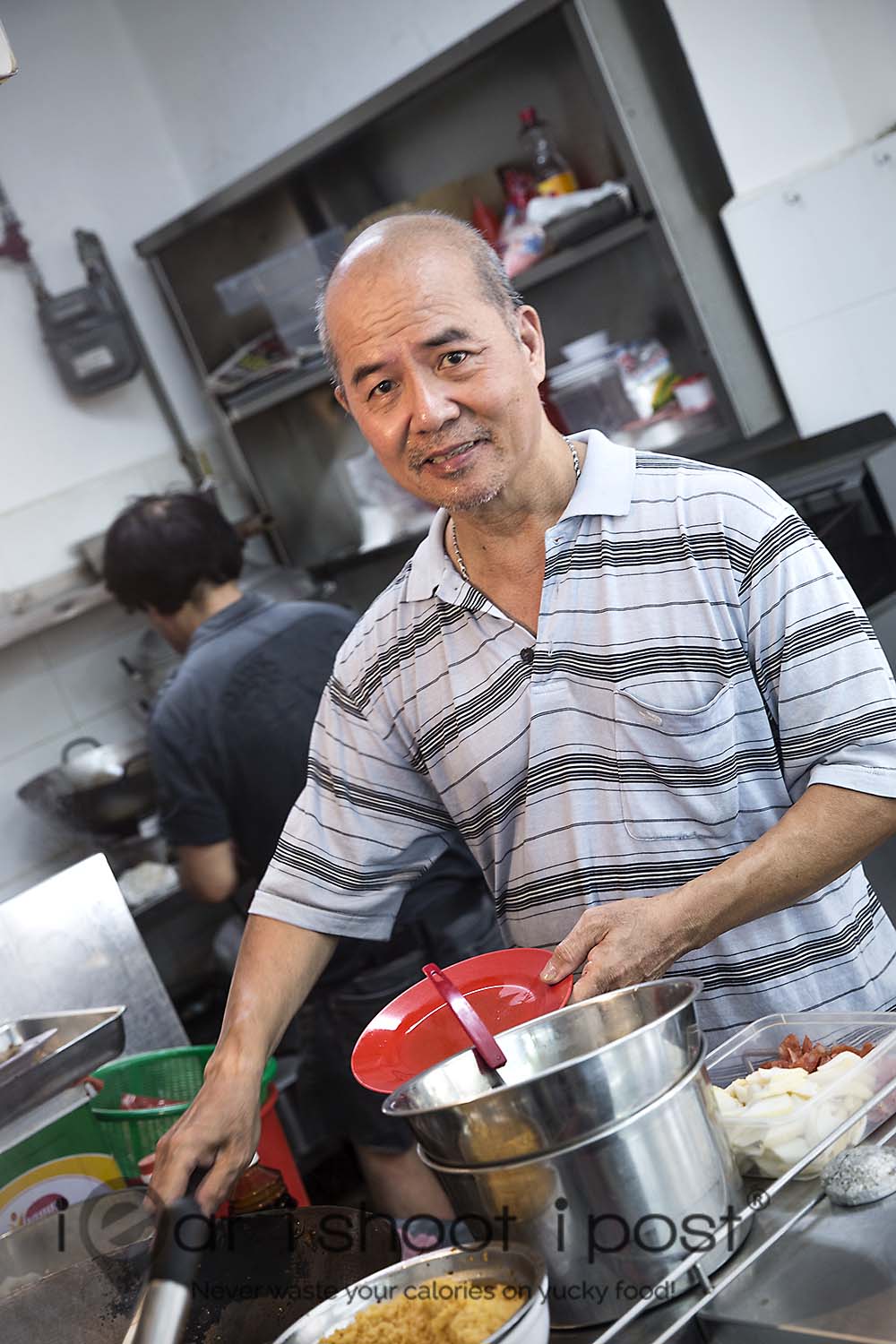 But the good news is that the char kway teow turned out the be very good!  Somehow it has got that old school flavour which I remember eating as a kid in the 70's!  The kway teow was well fried and had a nice smokey aroma while the texture remained slippery and lively.  The flavour was nicely balanced with enough sweetness without being cloying and enough umami to make me want to finish the whole plate.  4.25/5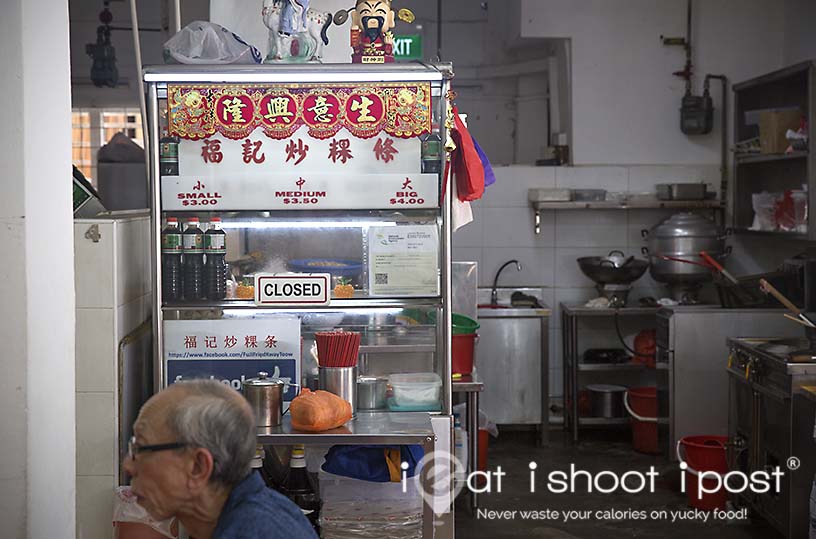 It turns out that Fu Ji Char Kway Teow is one of those "Lost n Found" heritage hawker stall with a history going back to the 60's!  The current proprietor Mr Song Hock Kee, 65,  had inherited the stall from his mother-in-law who was frying char kway teow from a pushcart along Maude road before it settled in the coffeeshop near Kim Hup Lee & Co in 1975!  Mr Song had spent almost 20 years at that coffeeshop before he relocated to his present premises Nov 2015!  He had been a favourite haunt amongst the taxi drivers as it was located close to where they changed shifts.
Conclusion
Surprised to find this heritage stall which is still very much under the radar!  The style of the char kway teow here is similar to Outram Park Char Kway Teow  which usually has really long queues!  I am sure there must be some fans here who have been eating the char kway teow since they were at the old coffeeshop at Maude street!  Do let us know of your memories of the stall!