Hammee's: Hawker Hamburgers
Posted on: April 9, 2019
16 Feb 2021
They have temporarily stopped selling burgers due to supply issues
Hawker centres have traditionally been the place where Singaporeans can find cheaper versions of restaurant food.  In the 60′s, it was the Hainanese who brought Western dishes like steaks, pork chops and chicken chops out from the expensive restaurants and into the heartlands.  In the 90′s the same thing happened with Italian pastas.  The trend continues with the latest being a slew of gourmet hamburger stalls to hit the neighbourhood.
The gourmet burger trend in Singapore has seen many eateries serving up quality burgers. In 2016, I did a burger roundup of the best burgers and the average price of the burgers were around $15.  Half of them have since closed.  I believe the reason is quite obvious.  Singaporeans like the freshly cooked beef patty of a gourmet burger, but we don't want to fork out so much money for it.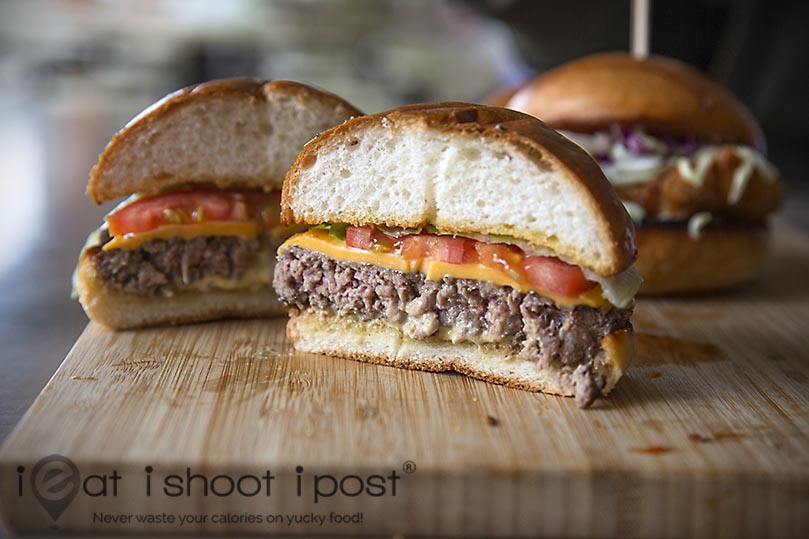 Not surprisingly, gourmet burgers began to appear in our hawker centres to cater to the segment of the market that lies in between the fast food burger and the gourmet burger  ie, a good quality burger that costs between $6-$10.  Burgs by Project Warung is one of the most successful.  They started selling a freshly made burger for $4.50 at Golden Mile hawker centre that comes with fries!   Other hamburger hawkers have also jumped onto the bandwagon,  like today's young couple who used to sell seafood white beehoon before making the switch to burgers.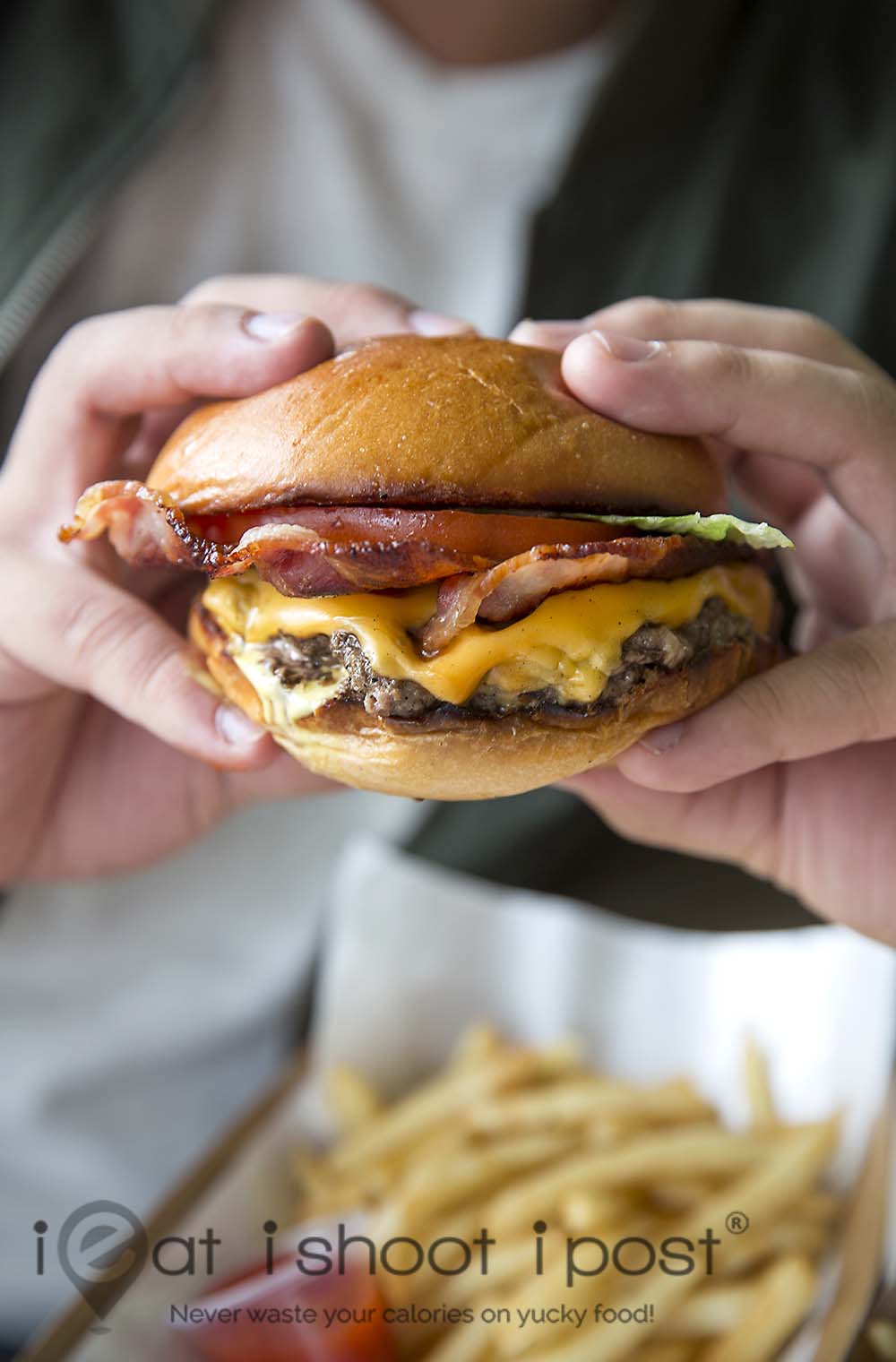 I had my first taste of Hammee's burger about 2 months ago and my first impression was very good.  The patty was beefy and juicy and the buns, which are made by a small local bakery,  was soft and fluffy and soaked up all the juices nicely.  However, there were a few things which I thought could be improved, like the type of cheese he used, the sauce, the size of the patty, etc.  Kelvin was quite receptive to some of my suggestions and has been fine tuning the burgers for the past two months and now it's time for the big reveal!
What I like about the burgers is that they are simple and straightforward.  There are no fancy add-ons, just a nicely seared and flavourful beef patty made from several specially selected cuts of beef with melty cheedar cheese on top and sandwiched in a nice soft bun with some lettuce, tomatoes and pickles to cut through the fat.  The classic, $6, should satisfy those with a small appetite.  But if you have a bigger craving, there is the option of upgrading to "premium" which has a 120g patty for $8 and if you want more oomph, to add a slice of smoked bacon for another $2.  4.25/5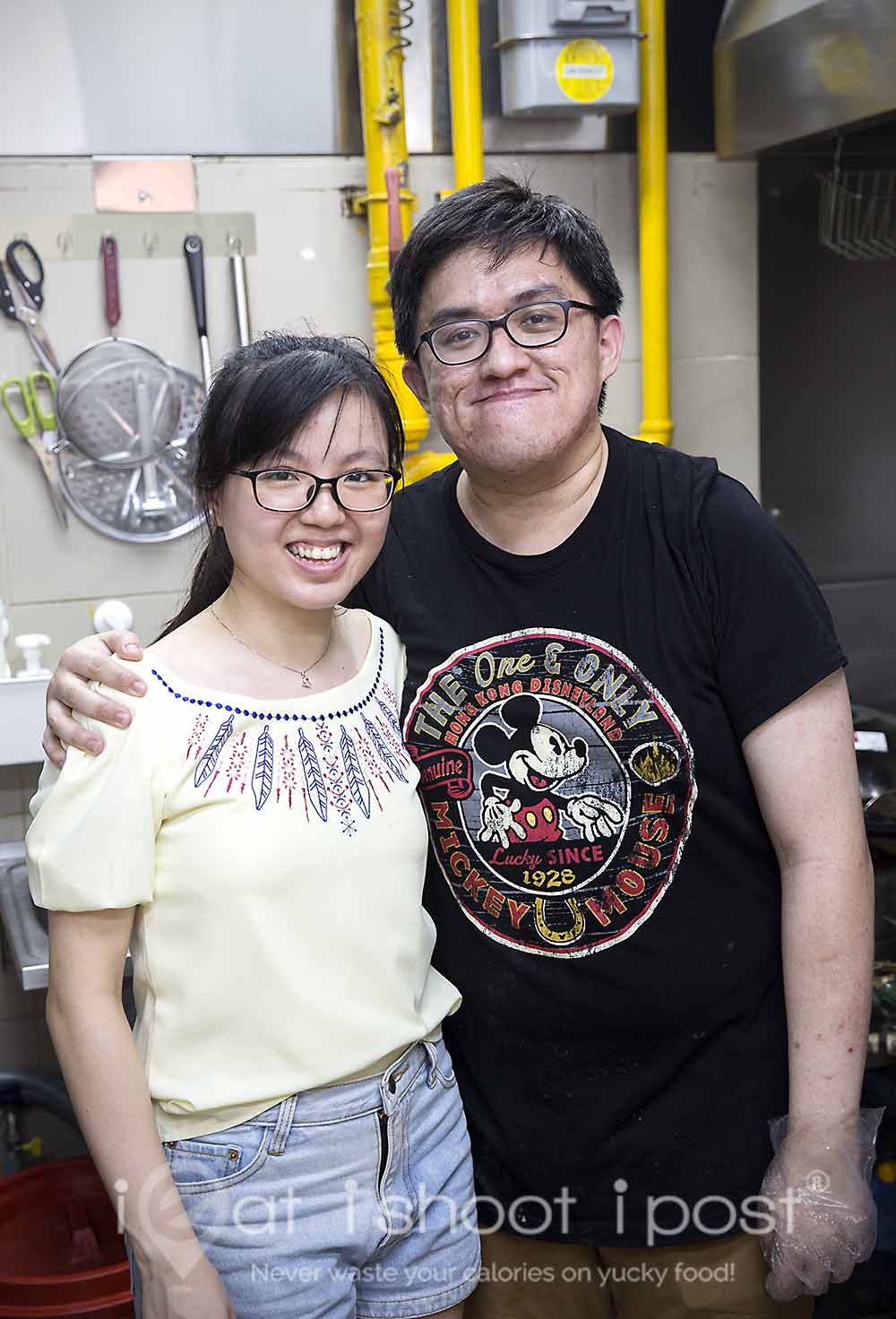 Conclusion
At $6,  this is one of the best "cheap and good" gourmet burgers that you can get in town!  With good burgers at this price, I really have to think twice before trying to make my own!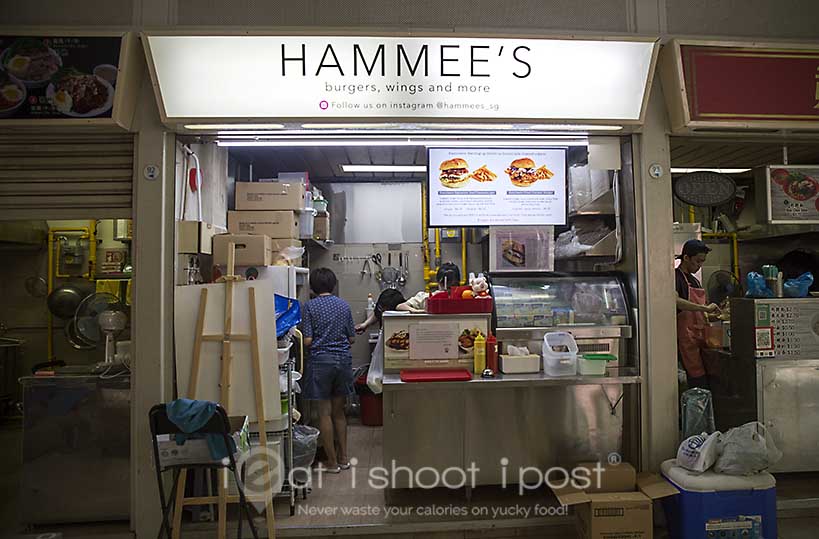 Hammee's
Address:
31 Commonwealth Cres, Market & Food Centre, #02-93, , Singapore 149644
View Map
Opening hours:
11:00AM to 5:00PM